During the month of July we are spending a bit of time focusing on the free Lazy Days Skirt project. We've added a double-thickness hem, made the skirt in three stripes, and had a round-up of different hem details. Now for today let's go back to the original ribbon hem which calls for 1.5 yards of ribbon in any width greater than 1/4". There are several different types of ribbons that would work really well for this kind of hem. I recently sewed up five lazy days skirts each using a different type of ribbon from The Ribbon Jar. Julie is the owner of The Ribbon Jar, an online shop where she sells ribbon and trim by the yard. Julie is hosting a generous giveaway, read at the bottom of the post for details.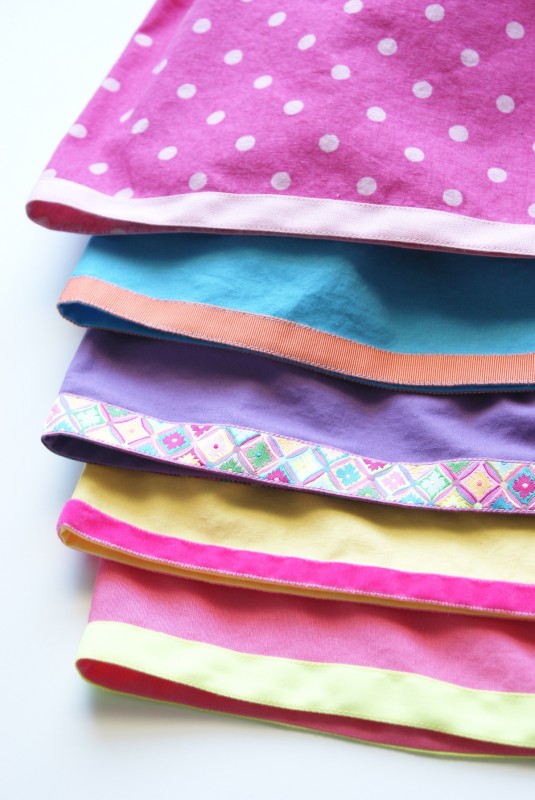 At The Ribbon Jar you will find the finest ribbons and trims from around the world (although most of the ribbons come from France and Japan). There's something for everyone: silk, satin, velvet, grosgrain, Italian, herringbone, and ric-rac.
If you are looking for a gift to give to one of your crafty friends, try one of their jars of ribbon like this beachcomber jar.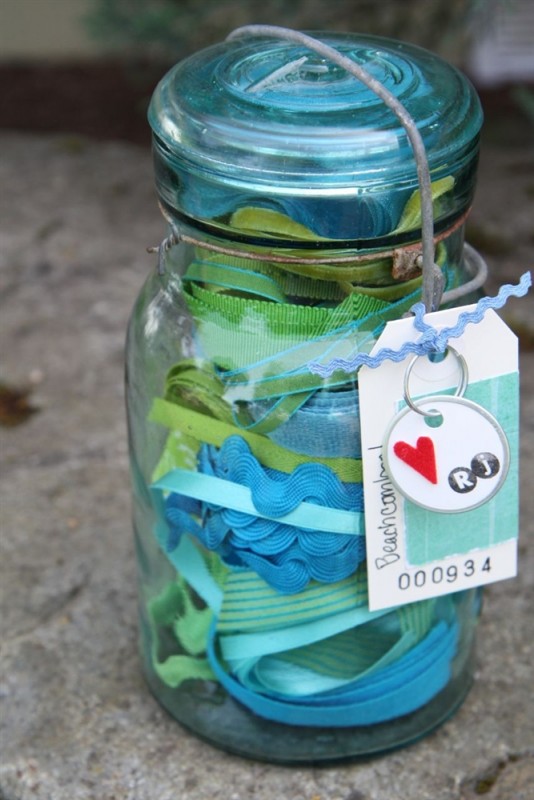 If you want to shop for ribbons and trims by the yard, you can shop by color or by type.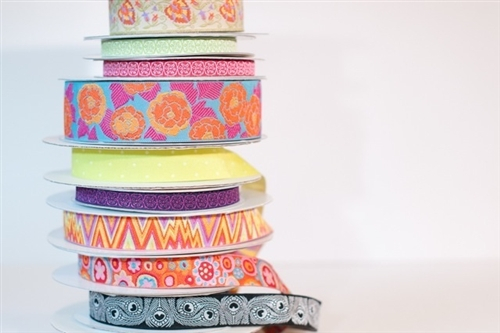 When choosing ribbons for a Lazy Days Skirt hem, I recommend their grosgrain, herringbone, Jacquard, velvet, and Italian cotton ribbons.
The Ribbon Jar is giving away a Ribbon Pack for you to make your next Lazy Days Skirt. The Ribbon Pack contains 16.5 yards of ribbon! There are eleven different ribbons, enough to make eleven different Lazy Days Skirts.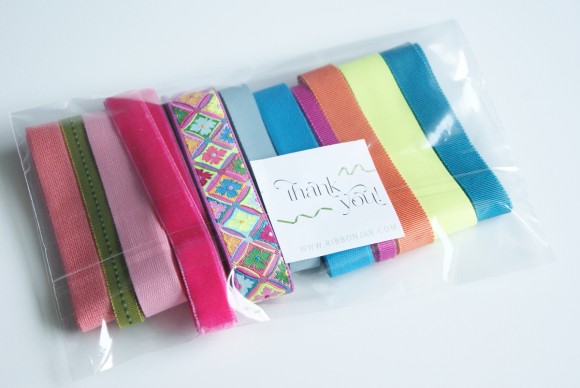 To enter to win the Ribbon Pack, leave a comment below telling us what favorite type or color of ribbon. Only one entry per person please. Comments will close at 9:00 AM ET Friday, July 24th, 2015, and we'll select a winner at random. The winner will be notified by email. This giveaway is international, so it's open to everyone!