Nicole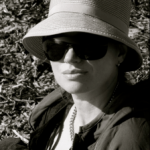 @motherof5
Active 1 year ago
Hi Peeps 🙂 My guinea pig internet can't cope with the flash new forum so if you want me @motherof5 me, and I will wander out in the paddock and try and connect.
View
Base
Name

Nicole

Skill level
About me

I love to sew, it is my hobby, my job and pretty much a daily occurrence around here.
I run a Merino Ram Stud with my husband of 20+ years and we have a houseful of children, ranging from 18 t0 1 year old.

I love Oliver+S and I am blown away with the professional results I achieve with their patterns.
I have made life long friends through the forums. It is a pretty special place to be.

I am delighted to meet you!

Location

Australia

Favorite Oliver + S pattern

Jumprope, with out doubt
copyright
Unless otherwise credited, all work on this blog is © Liesl + Co., Inc, 2008-2023. You are welcome to link to this blog, but please ask permission before using any text or images.