The fitted bodice and inverted box pleat make the Kyoto Dress such a flattering silhouette.  Many of our testers were inspired to sew the short-sleeved version in a variety of gorgeous prints.
Melani and Jamie both opted for striking black and white prints.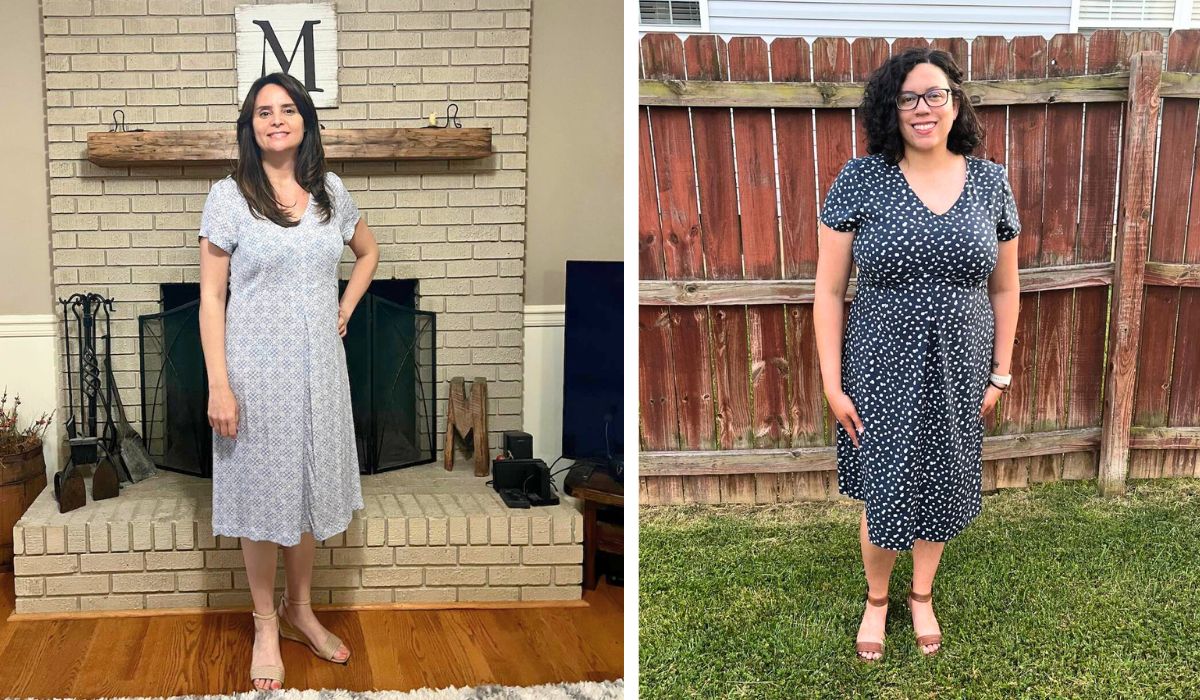 Rhythm looks lovely in her striped cotton Kyoto Dress.
The turquoise print Kiran chose really pops!
Shelley paired her Kyoto Dress with booties.  As the weather gets chillier, I can see this outfit transitioning to winter with tights and a sweater.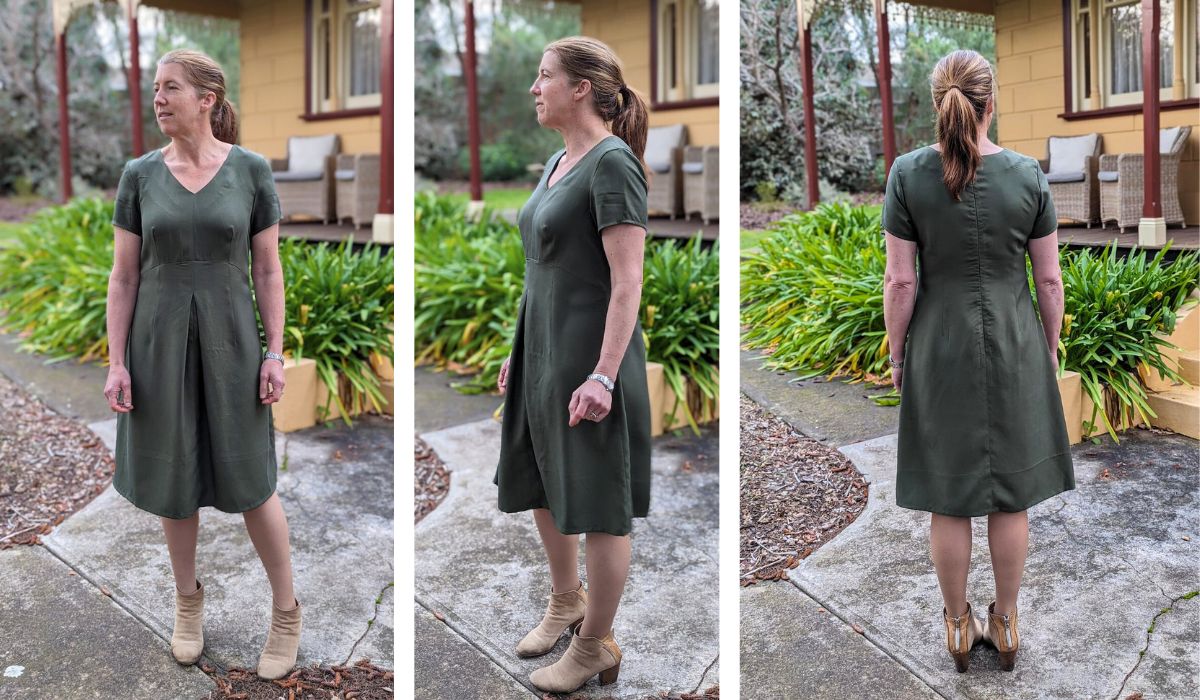 Sue's back with another beautiful dress in the perfect print for this garden setting. The invisible zipper isn't difficult to insert, and keep in mind that Liesl has a video to walk you through it.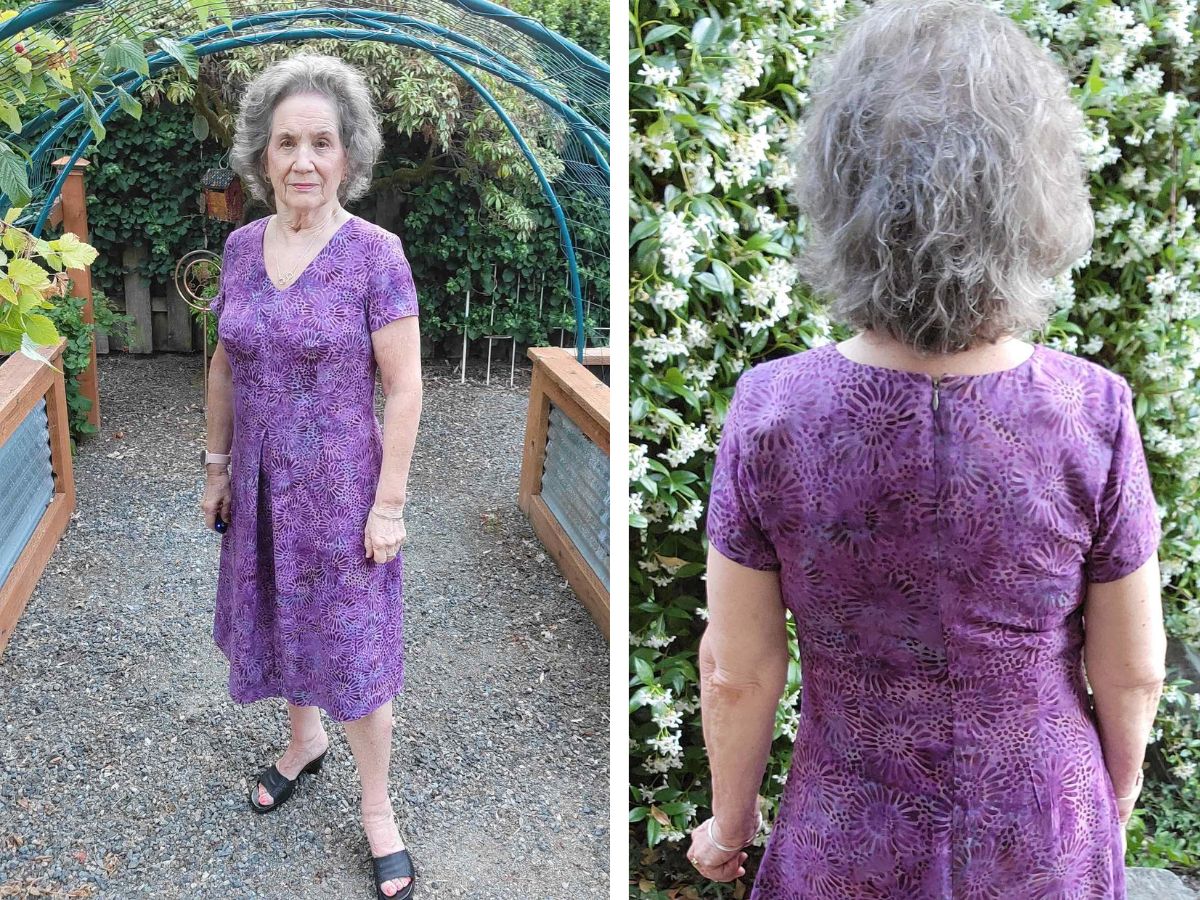 Maria made not one but two Kyoto Dresses with long sleeves. I can't pick a favorite; I love them both!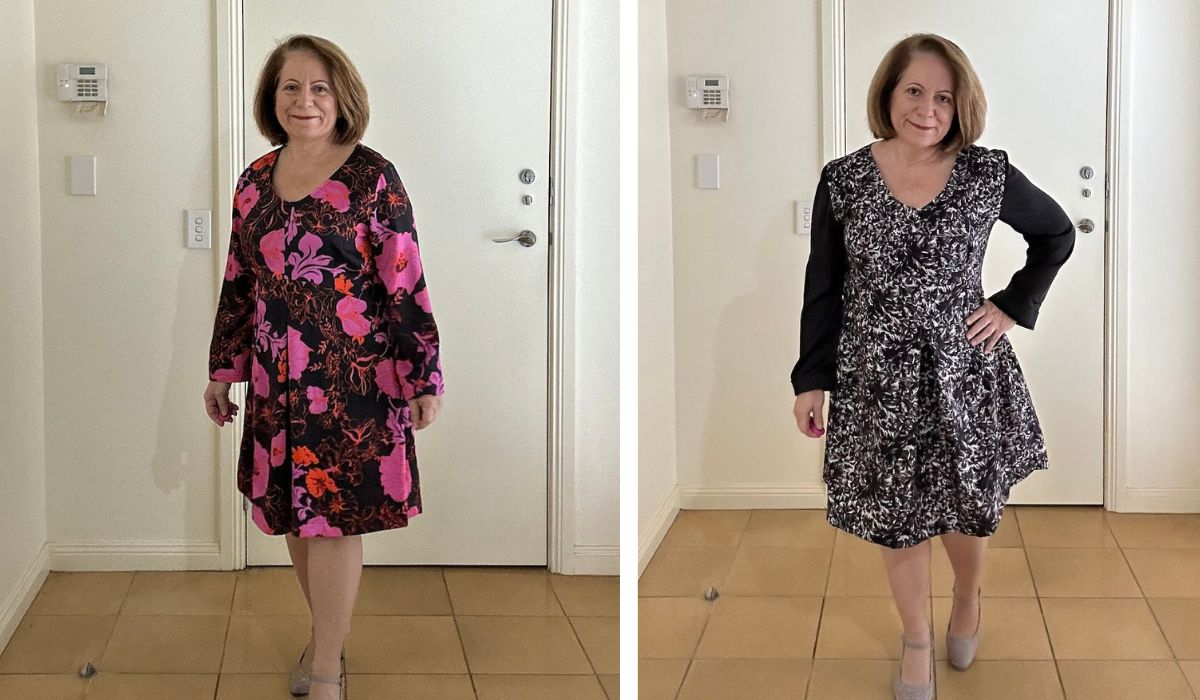 After you read more about the Kyoto pattern right here, you can get your own copy in paper or digital format. For more styling and fabric ideas visit the Liesl + Co Kyoto Dress Pinterest board or take a look at Liesl's blog post full of inspiration for this pattern. Don't forget to tag us on social media #lieslandco and #lieslcokyotodress so we can see what you make!