We love this Liesl + Co Summer Capsule from Advisor's Circle member Lorena! She shares her choices for a wardrobe that will take her through the summer and into fall. Take it away, Lorena!
Hello there, I wanted to show you a bit of my wee summer capsule wardrobe. I have chosen two of my favorite Liesl + Co patterns, Soho Shorts and Metro T-shirt. This year, I am adding a Garibaldi Skirt.
When thinking about a capsule wardrobe, it is essential to consider your colors and make the items in colors that are harmonious and keep pattern fabrics to a minimum. I have chosen denim for my Soho Shorts for this occasion, a stone color for my Garibaldi Skirt, and berry fuchsia and white for the Metro T-shirts.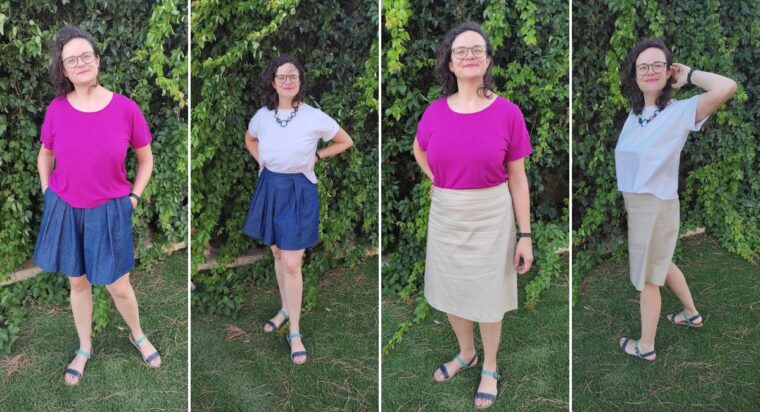 Going into detail, I will start with Soho Shorts as this is my favorite Liesl and Co pattern. I have made this pattern several times over the years. I am sure I will be able to wear these all year. I made a size 12 in a very fine dark denim with no modifications. As I was sewing, I wasn't sure I would like them as much as my other pairs since they are much more structured than I had imagined. I did keep going, and I am thrilled with the result. These shorts are very comfortable and can be used for hiking, the office, or going out. Overall, it is a great item to take on holiday.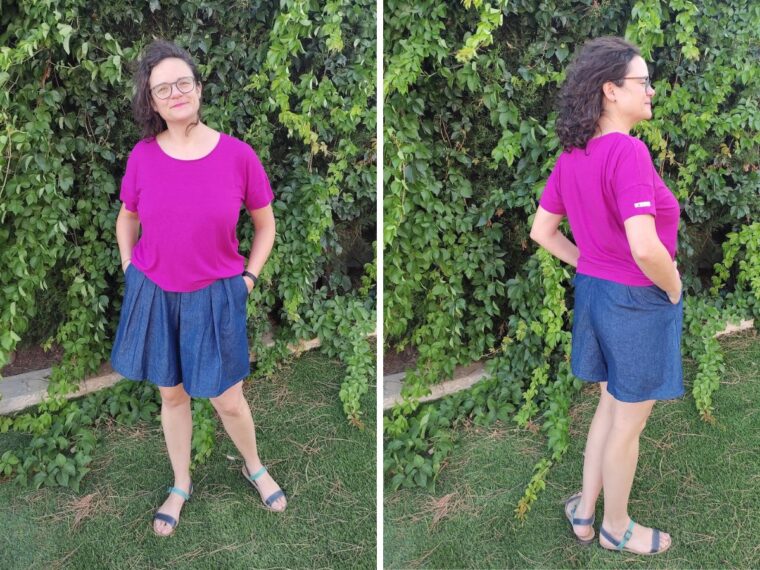 Next, I added two metro T-shirts. I made the white one in organic cotton. The only mod here is that I didn't sew the bottom hem! I took too long to finish the hem and started wearing it before I was finished. I actually liked it that way. I used a fine viscose fabric for the fuchsia T-shirt and changed the neckline to be a bit more open. I finished the neckline with bias tape inside. I used the gelato blouse's neckline to change this shirt's neckline.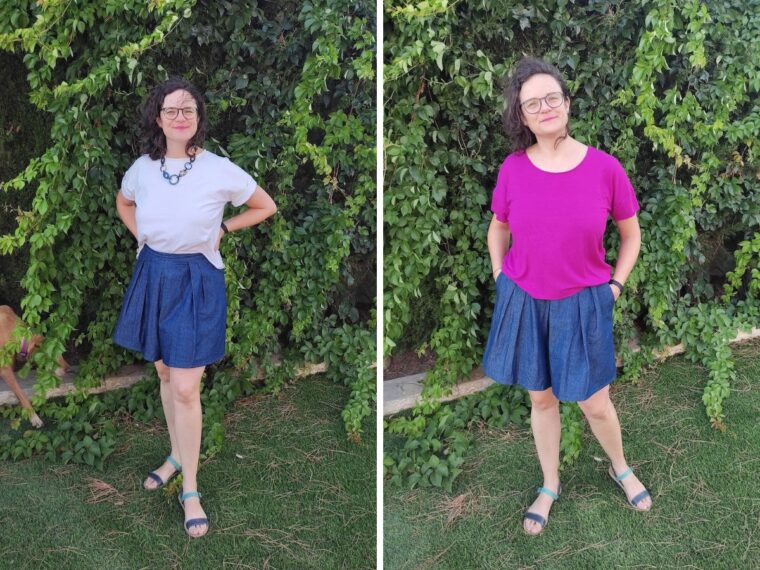 Lastly, I added this Garibaldi A-line skirt in fine stretch denim. I made option B in a medium-length size 12 with no modifications. My measurements were size 14 for the waist and 10-12 for the hips. Given that I was using a slightly stretchy fabric, I went for a size 12 overall, and I think it was the right option in this case. I have enjoyed wearing this over the summer months. Using Liesl's tutorial, I plan to make another Garibaldi skirt, bias-cut in the long length for the colder months.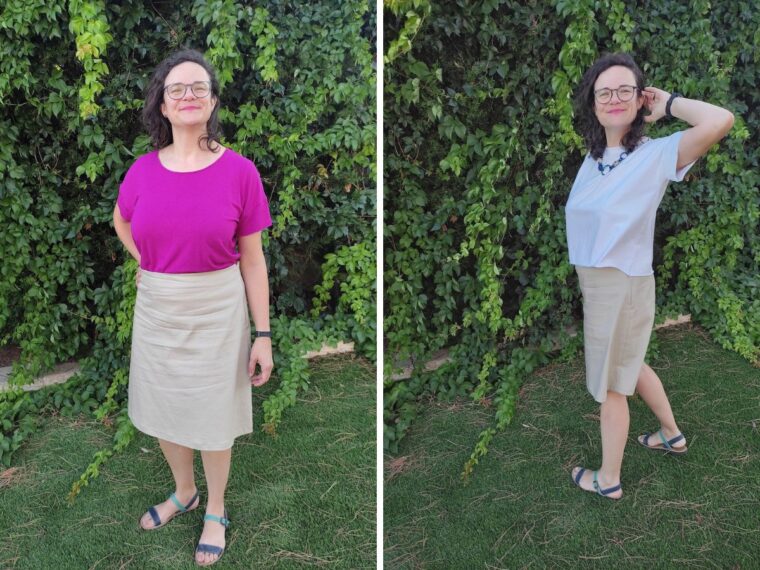 Over the last few years, I have added various handmade items to my wardrobe, from Liesl + Co patterns, which I like. Sewing is a bit meditative since I returned to sewing in 2018 after a trip to Japan.