We love Mire's new Sintra Halter Top. We've seen so many great versions of this pattern, and as Mire shares, it is a great top for layering! I'll turn it over to Mire!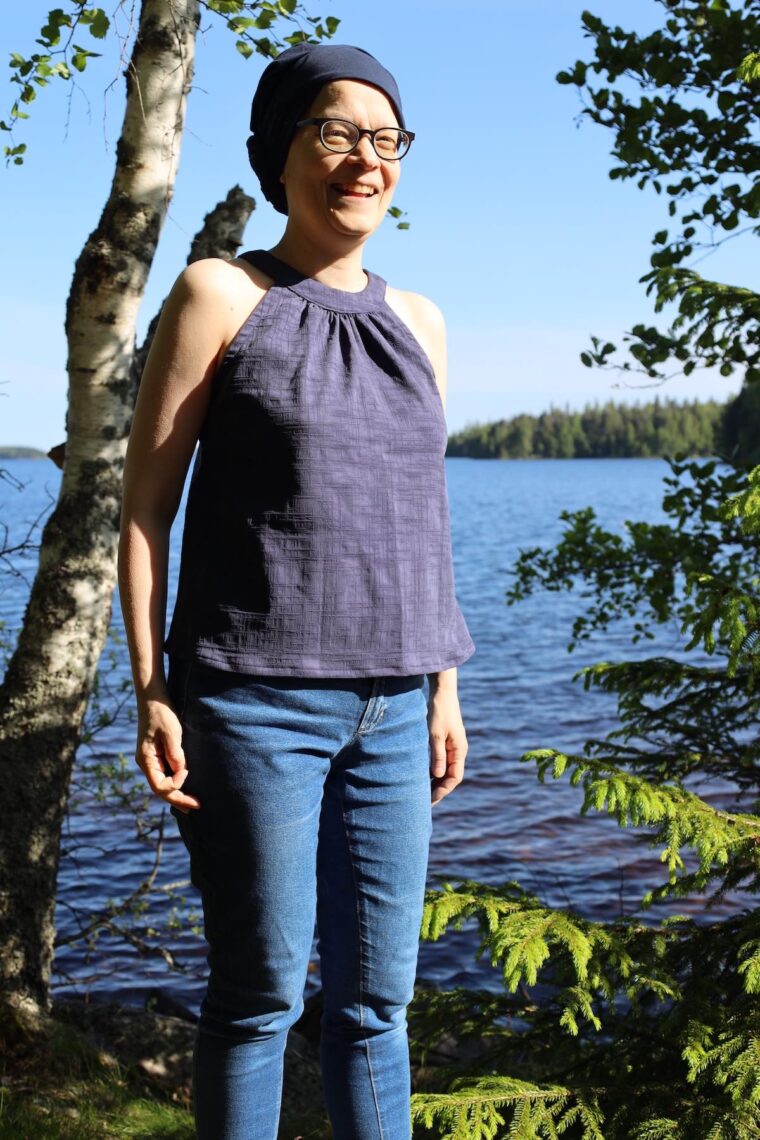 When Liesl released the latest patterns, I loved the Sintra Halter top. But I can't wear strapless bras, so I admired the Sintra top and thought it wasn't for me. The idea of the halter top haunted me. Then I realized that I usually wear sleeveless tops with cardigans. So I decided to sew the Sintra top. The bra straps won't be visible if I wear it underneath a cardigan or jacket.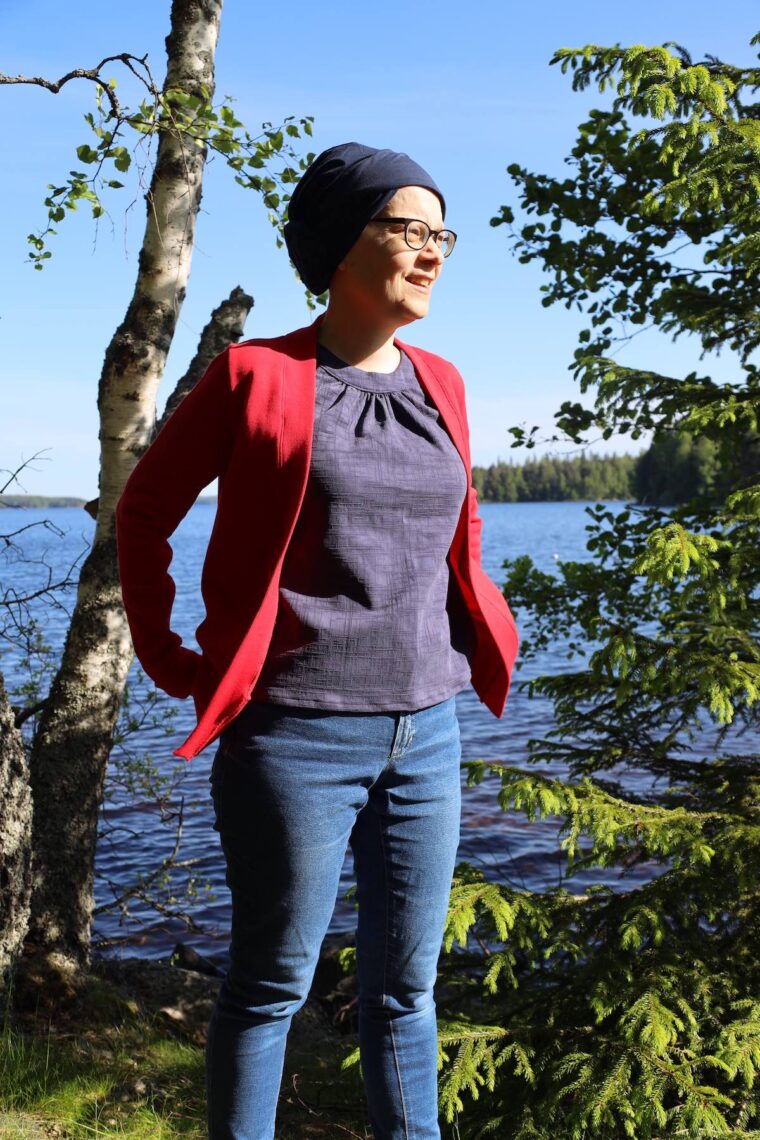 I used tencel twill from my stash. The fabric is quite thick, but it has a good drape. The top was easy to sew. The instructions are great, and my fabric was easy to work with. Rayon fabrics can be slippery, but my tencel twill wasn't. I didn't make any adjustments. I just chose the size based on my cup measurement. The top turned out nicely, and I will wear it untucked with cardigans.