Melanie has made a beautiful pair of Cannes Wide-Legged Trousers using a floral lightweight rayon! Take it away, Melanie!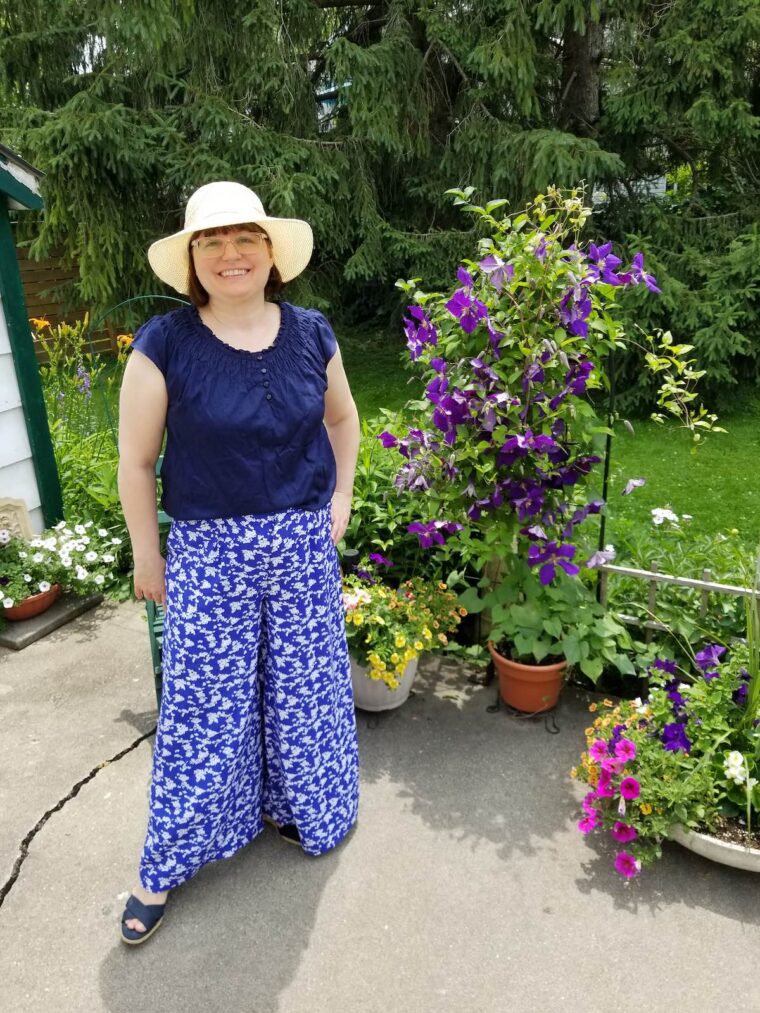 I don't often make any kind of trousers at all — so taking on this pattern was a little intimidating, even though it is not a very difficult one! I'm also very short (just over 5'1″), so wide-leg trousers are an unusual choice for me.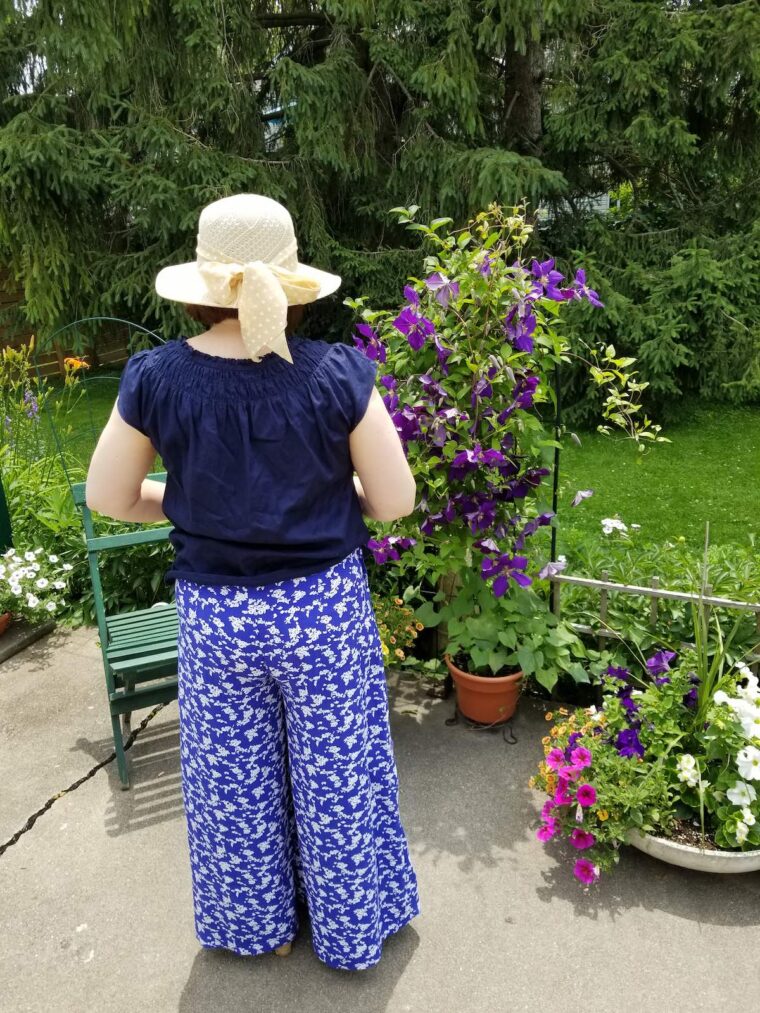 I'm glad I tried these out! I learned a lot from the well-written instructions, and the front fly was not nearly as confusing as I was anticipating 🙂 The instructions and illustrations make it very easy to follow, even if, like me, you haven't really made many items like this before.
I really liked the silhouette — the name of the pattern is suitable as they make me feel like I'm on the French Riviera in 30s beach pajamas! The pocket construction is really nice, giving a sturdy result even in this shifty rayon. And the waistband has both a hook and eye and a hidden button, which is a nice secure closure that helps keep the waistband lying flat. That's really appreciated in a lightweight fabric that is prone to creasing.
The biggest difficulty I had with this project was not anything to do with fitting or the pattern itself — it was wrangling the large pieces of rayon! My floral rayon is a challis weight, and I love the way it makes the wide legs swish. However, you will want to be careful when cutting and assembling a fabric like this, as there is a lot of volume in each pattern piece. If you don't have them supported while cutting or stitching, you can easily pull your pattern pieces out of alignment. Don't let the leg drape over the edge of your table when you are trying to pin the pocket pieces smoothly, for example — that will drag the top of your pant out of shape, and you might get a saggy or gaping pocket. Just support the pieces, and you should be fine.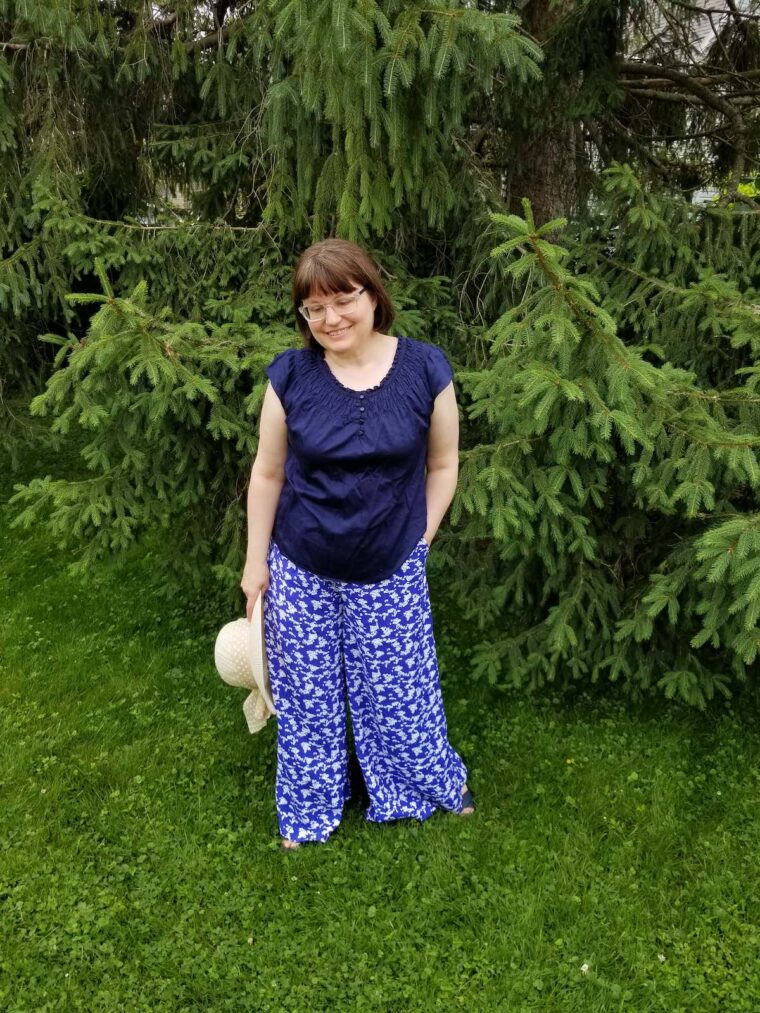 I'm quite pleased with this project despite my fears of sewing pants. The main alteration I made was to shorten the length by 5″ before cutting, with a 2″ hem uptake. Otherwise not many changes to this fun, summery pattern!