The Garibaldi Skirt pattern is so versatile, and we love seeing every different version! Today KaiLee shares her new Garibaldi Skirt and how she styles it for a night out on the town. Take it away, KaiLee.
Hi! I'm KaiLee Long, and I am so excited to be chatting with you about the Garibaldi Skirt pattern! Choosing this pattern was a no-brainer because I've admired and even rented this type of skirt for fun occasions. Every time I see or wear these, I think, "I bet I could make this," so I finally decided it was time to sew my own.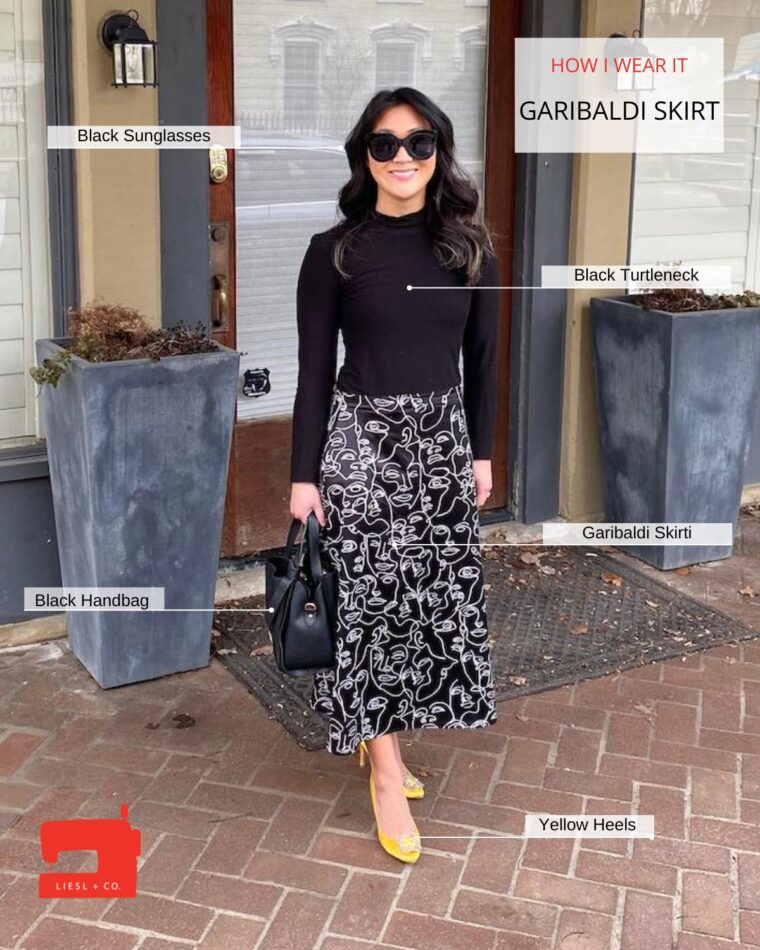 The pattern comes with a few different options, but I decided to go with 'view B' since the midi-length bias cut skirt is so on-trend! I was pleasantly surprised that the pattern isn't cut on the bias. I was glad since I would consider myself an advanced beginner sewer and am still finding my way with various techniques. Since the silhouette is more simple in nature, I knew I wanted to make a statement with my fabric! Choosing fabric is one of my favorite steps in the garment-making process. I'm guilty of finding my favorite patterns and making them up in different colors, prints, or fabric types. Just changing one of these can easily alter a garment's appearance and make it feel so different! As soon as I saw the fabric at my local store, I knew I'd use it to make this skirt. It's a silky polyester blend with a bit of stretch, making it super versatile! I'm always on the go, so this fabric fits perfectly with my lifestyle. It's effortlessly chic because of the silky nature of the fabric but can move with me throughout the day. I also love that it's machine washable (which means no pesky visits to the dry cleaners)!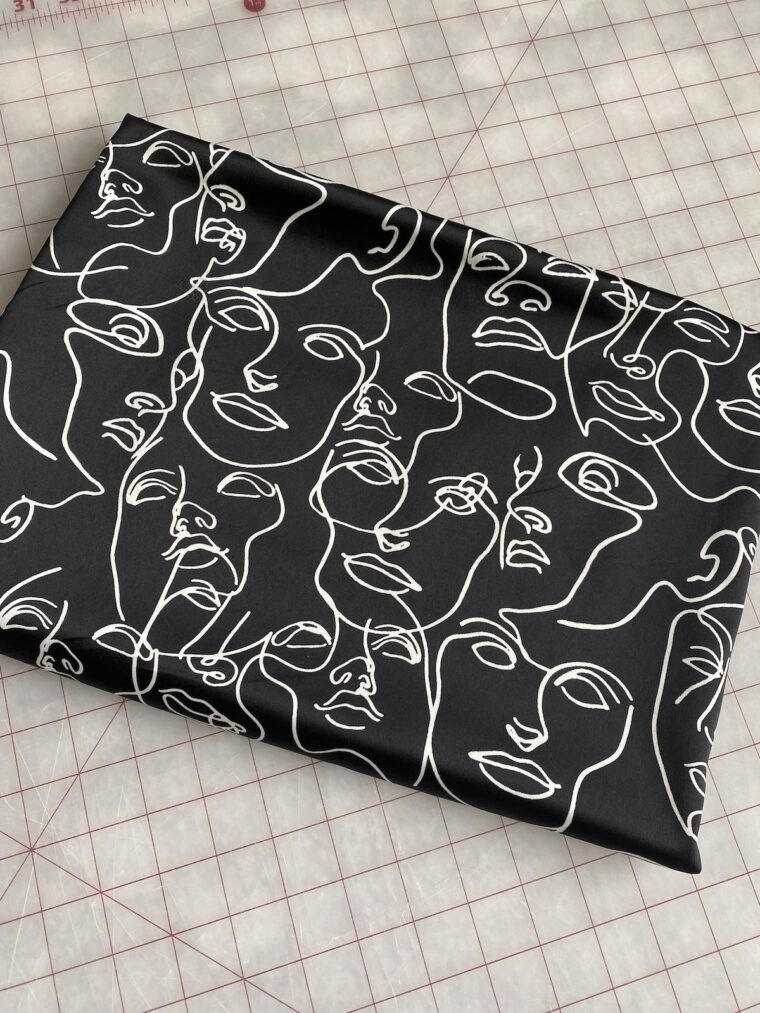 One of the things I've started to consider when choosing my sewing projects is how they will fit into my existing wardrobe. I've become much more focused on sustainability over the last couple of years and am very conscious about my clothing purchases and how often I'll be able to wear them. Wearing things throughout the year, regardless of the season, is also important to me. I know I'll be able to easily swap things in and out to wear this skirt all year long! I love that this skirt fits seamlessly with my existing clothing and can easily be dressed up for a fun night out or dressed down with some sandals for brunch with girlfriends! In the photos I've included, I have styled it for a night out with heels and a fun handbag. I can't wait to wear this to an upcoming event I have!