We love these Strasbourg Henley makes by Mire! See how a pattern transforms depending on fabric selection.
When creating my sewing plans, part of my process is searching for sewn examples to get a feel for how a pattern will look in different fabrics. A single pattern can look different depending on fabric choice: print or solid, weave or knit pattern, and hand.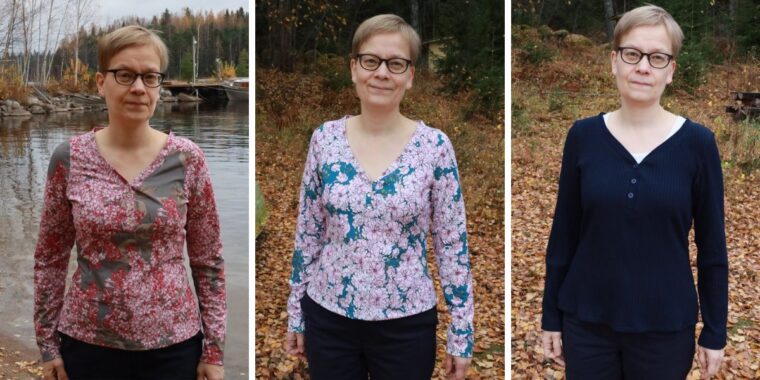 Mire has created three different versions of the Strasbourg Henely. Her first version used a printed jersey knit in size small. With a large-scale print, Mire could play with pattern placement to create a nice vertical line drawing the eye up to the face. Interestingly, the buttons on the henley placket disappear in the print and become less of a design feature. While the bodice length and arm length were good on this version, there were some draglines across the chest, and Mire decided to size up for the next version.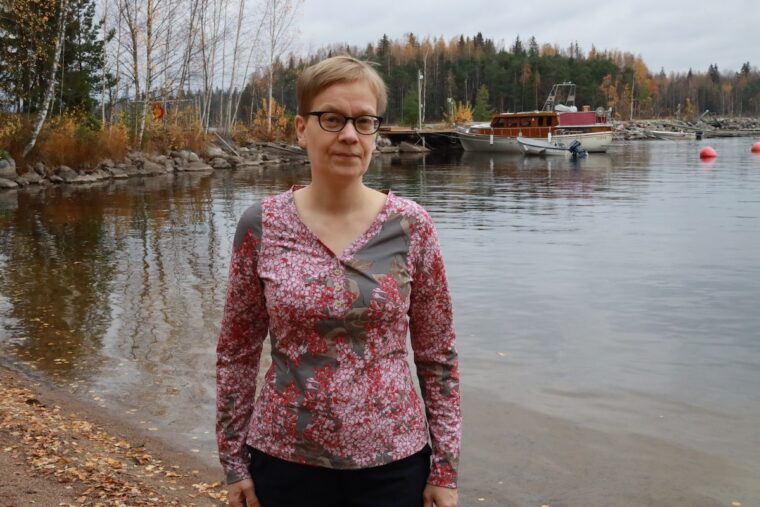 Mire made a size medium in the second version and used another jersey print. The medium size eliminated the drag lines across the chest. This print was also large-scale like the previous version but had less negative space to affect pattern placement. Again, the buttons and placket recede as a detail. This version is also great for layering, creating versatility in how she can style the henley and providing more modesty when needed.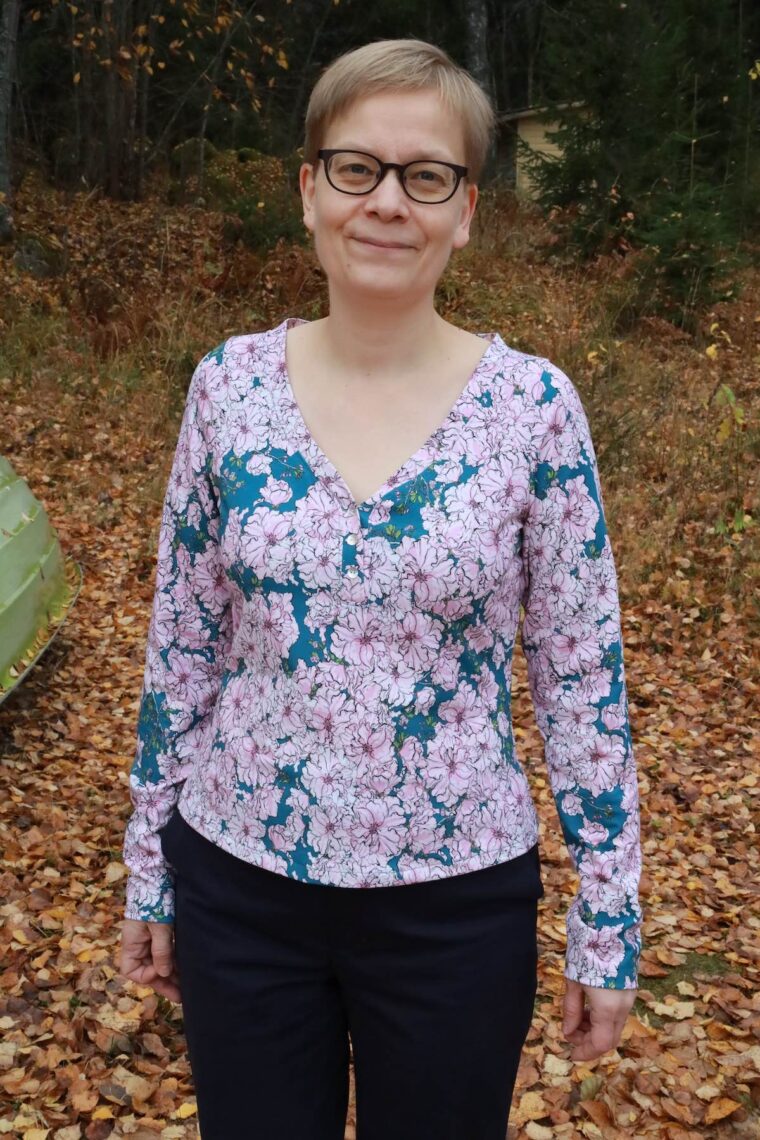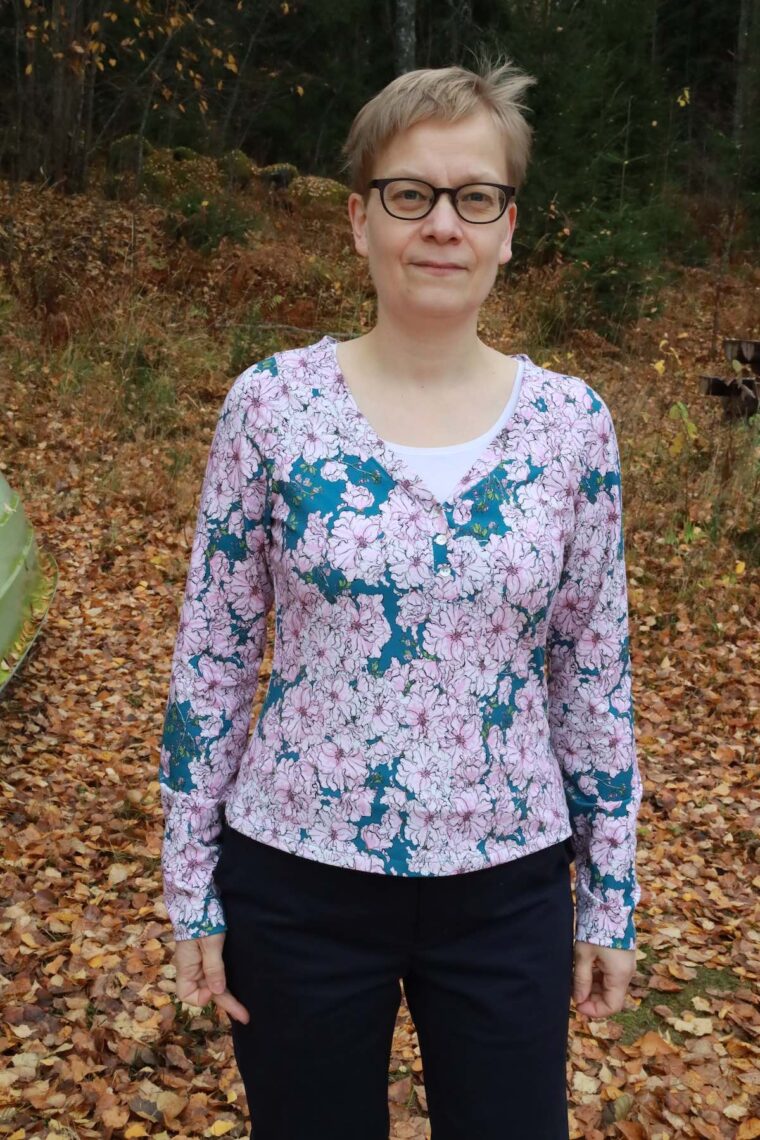 The final version uses a solid rib knit in a lightweight sweater knit. The solid fabric really showcases the henley placket. Even with matching buttons, the design detail draws the gaze up to frame the face. The sweater knit has a more relaxed look than the jerseys, and I bet if you saw these two henleys hanging across the room from each other in a ready-to-wear store, it wouldn't occur to you that they came from the same pattern!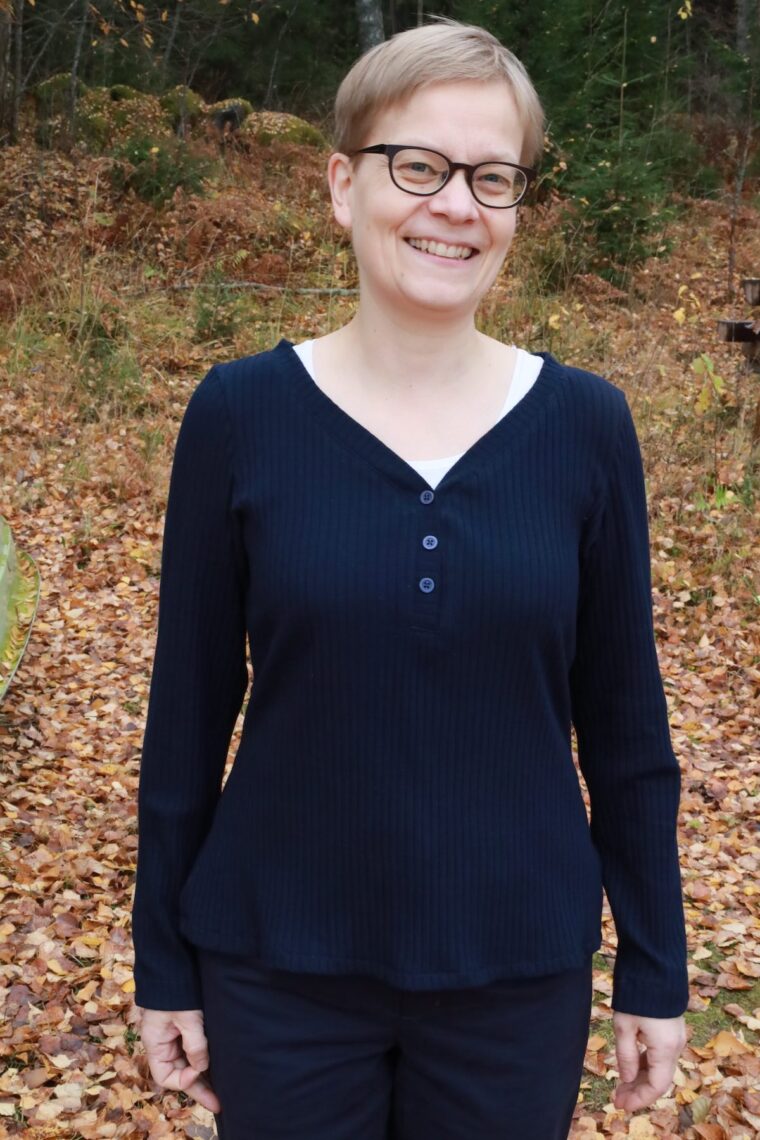 How often do you sew the same pattern in different types of fabric? Do you stick with only changing the color/print or try choosing a different substrate?