Hello friends!
This season, we have an interesting new skirt pattern for you. We're calling this classic style the Garibaldi A-Line Skirt. It has lots of options, including three different hem lengths. And you can sew it with or without a waistband and with or without the angled front pockets.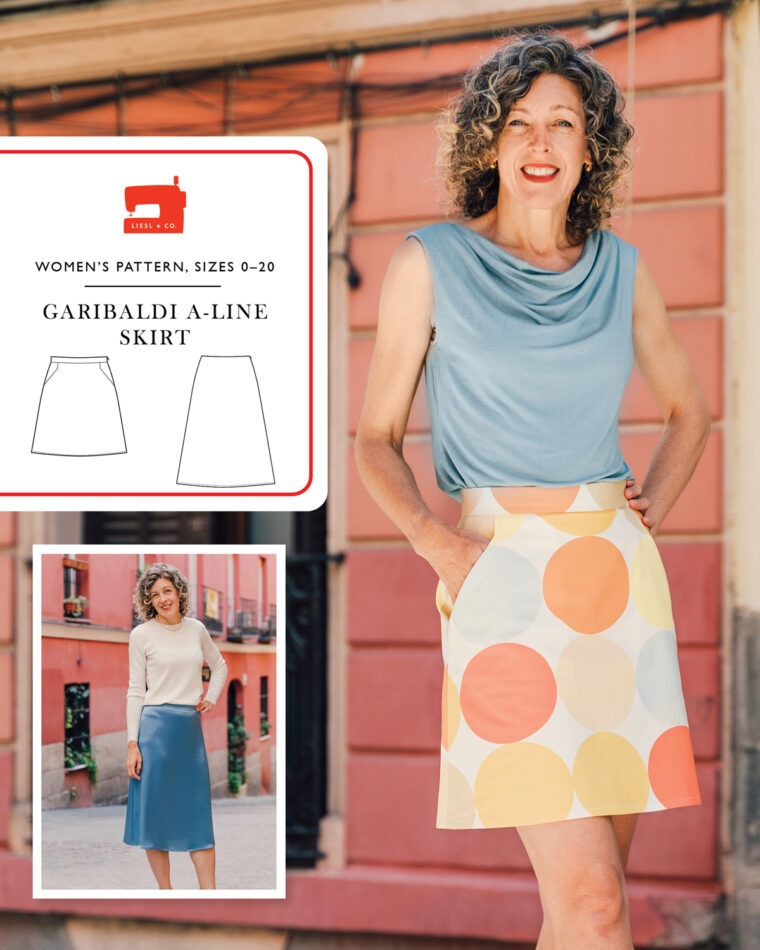 Choose the longest length, sew it without the waistband and pockets, and use drapey fabrics for the classic slip skirt look that's very popular now. Like this.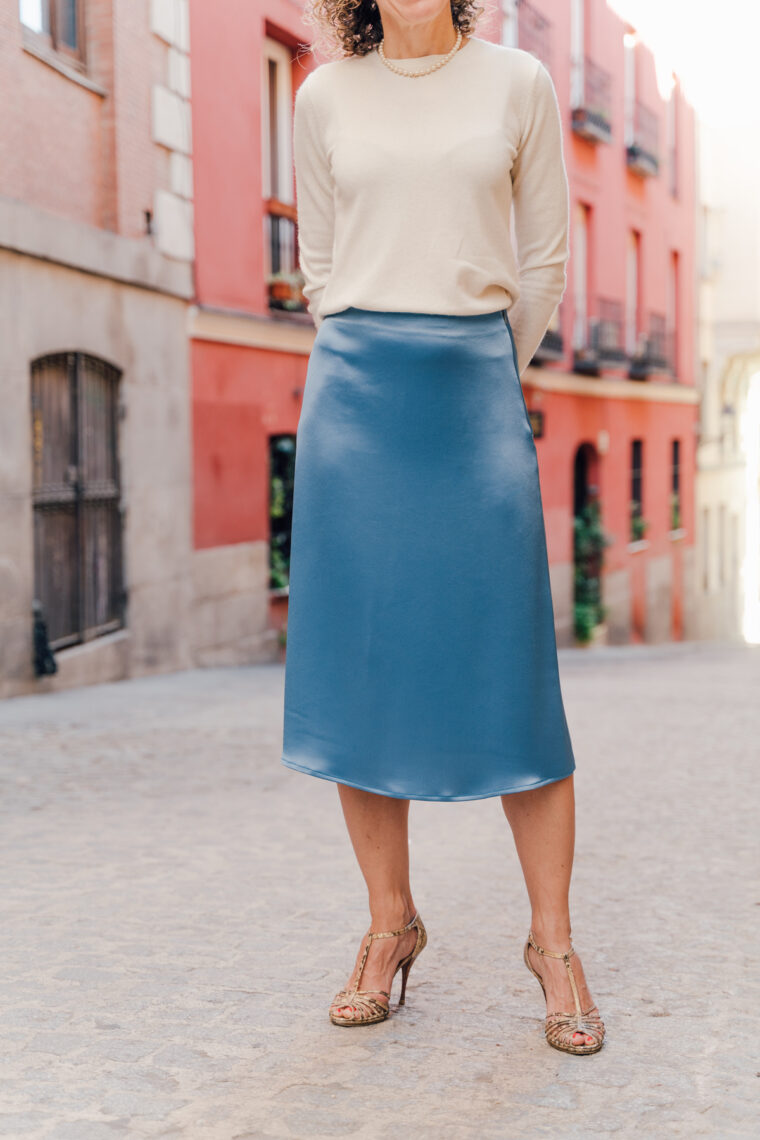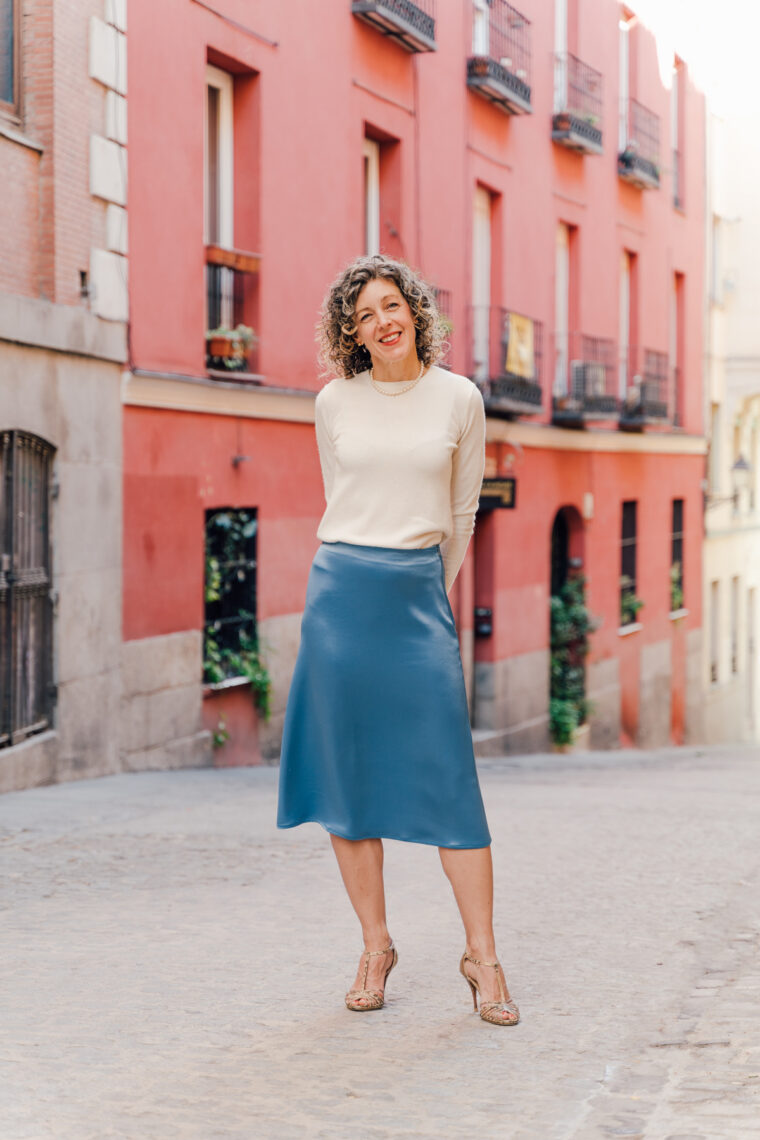 Or try it in more structured fabrics with the waistband and pockets for a more tailored sportswear look.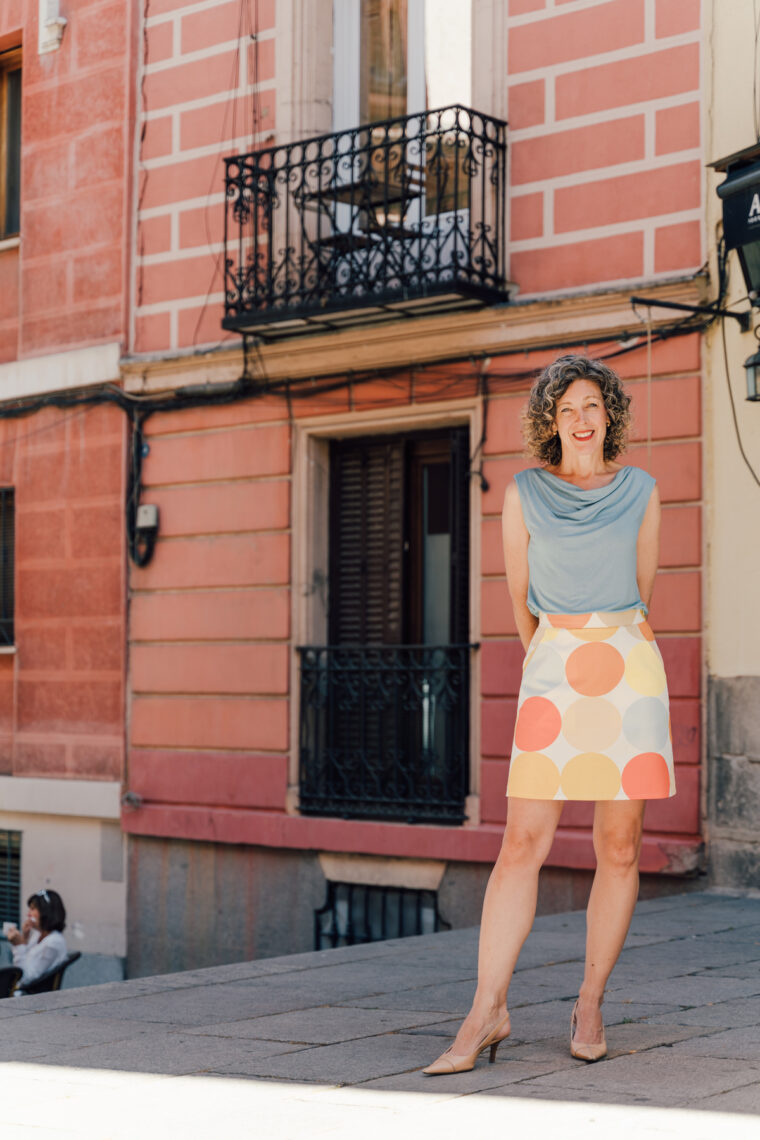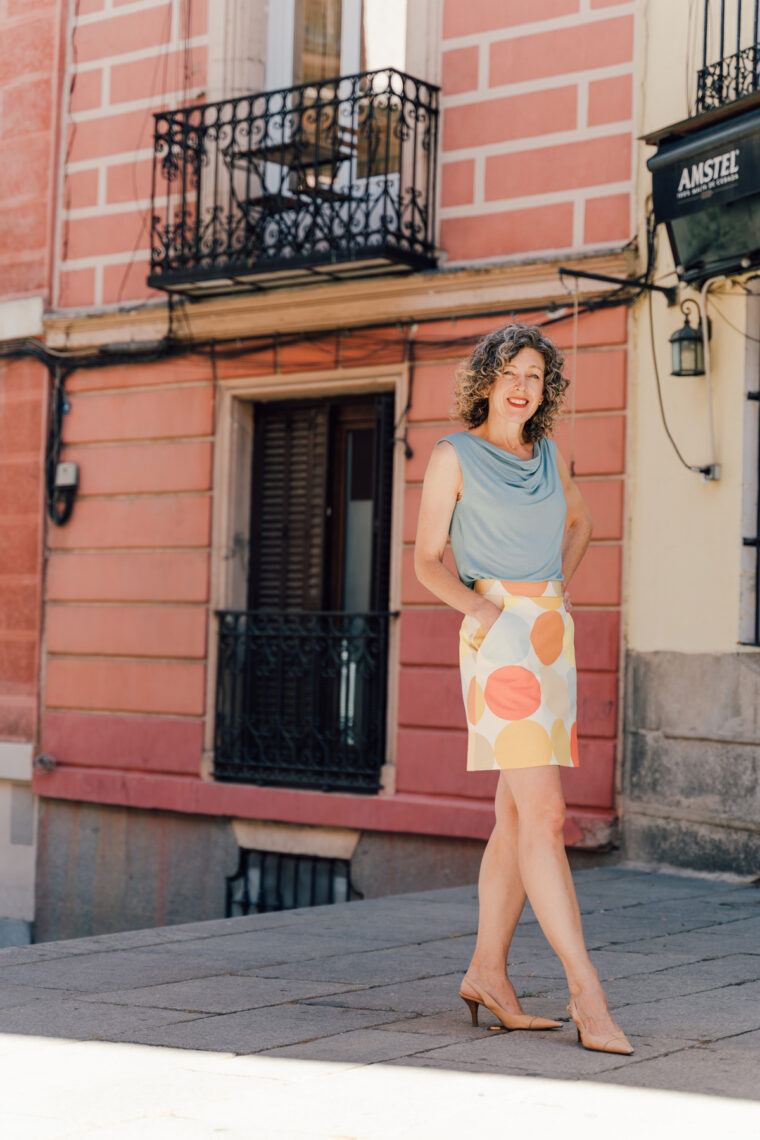 I chose the knee-length version for a silk skirt I'll wear to dance tango.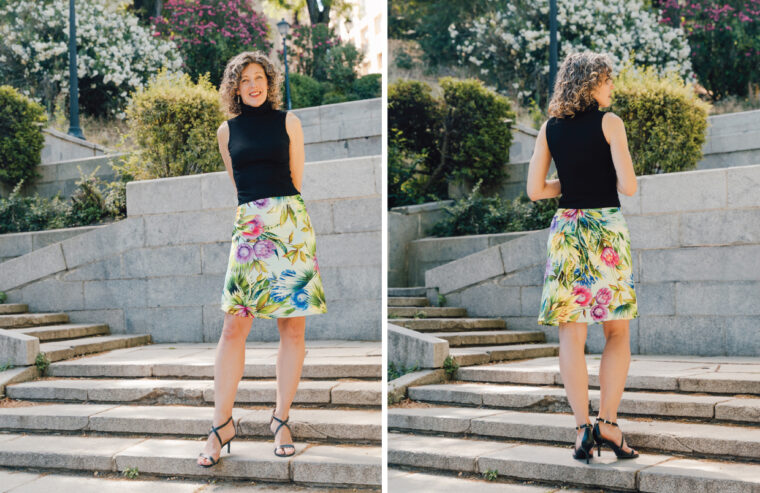 This pattern includes an invisible zipper at the side seam, so the zipper doesn't interrupt the line of the skirt, no matter which view you choose.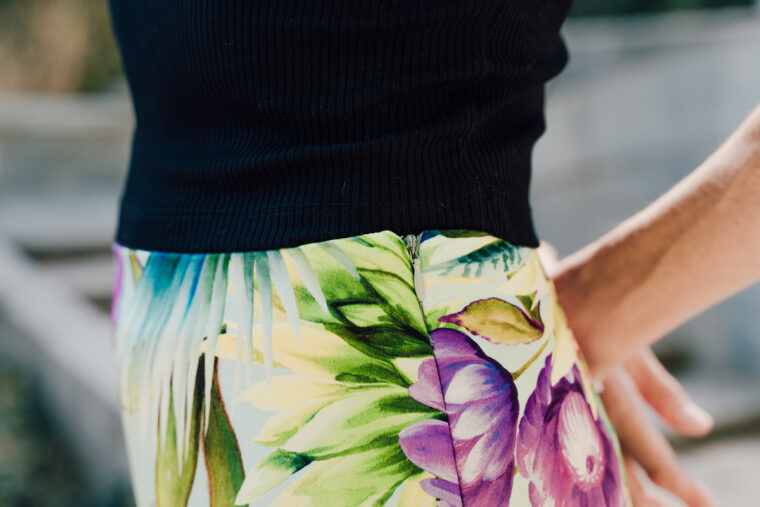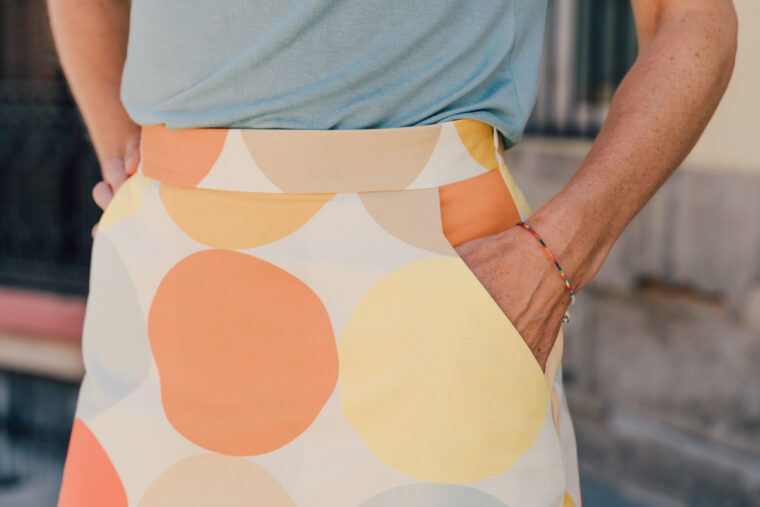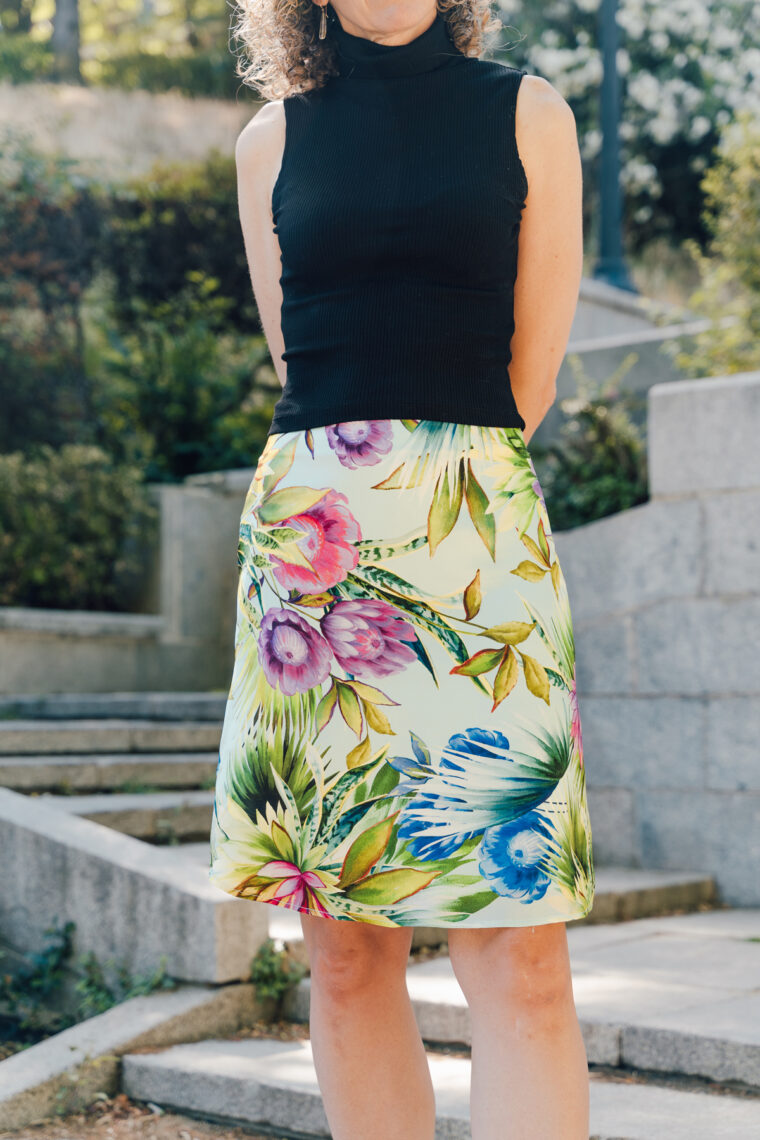 You'll find lots of uses for this pattern in your wardrobe because each view, length, and fabric type will make very different-looking skirts. We'll show you more skirts from this pattern (some that I've made and that some of our testers and Advisors Circle members have made) in future posts, so stay tuned.
And, as usual, I have a little video show-and-tell for you.
In the meantime, here are some ideas I've been collecting to help you think about the many ways you can use this pattern. With a more structured fabric you'll get a more structured skirt, like my multi-colored polka dotted skirt in the photos above and like this camel-colored skirt, below left.  With lighter, more fluid fabrics you'll get something closer to the black polka dotted skirt, below right.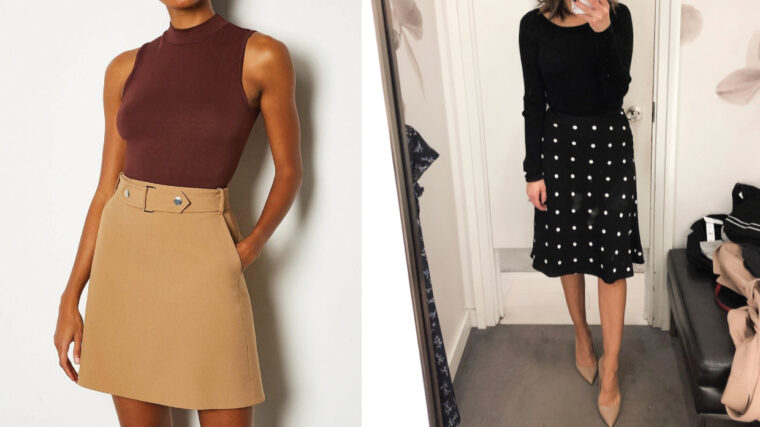 For winter, I love these wool skirts that are so cozy and versatile. You can wear them with flats or with opaque tights and boots. Either way, a cozy sweater is a perfect pairing.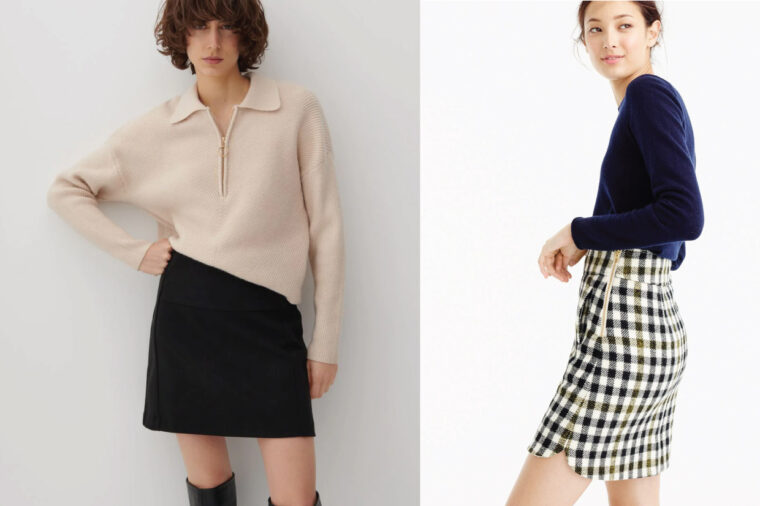 Same A-line skirt shaping, different fabrics. Like choose your own adventure!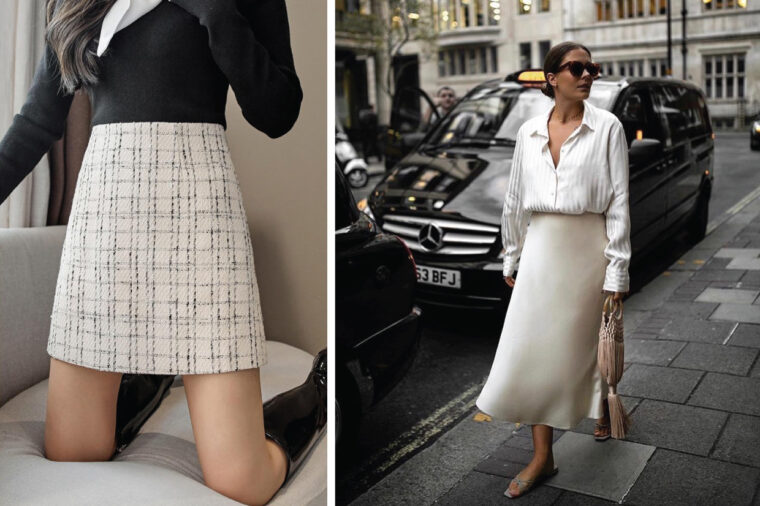 I'm so happy that long skirts are popular again because they're versatile and elegant. Great for day and evening, for sure.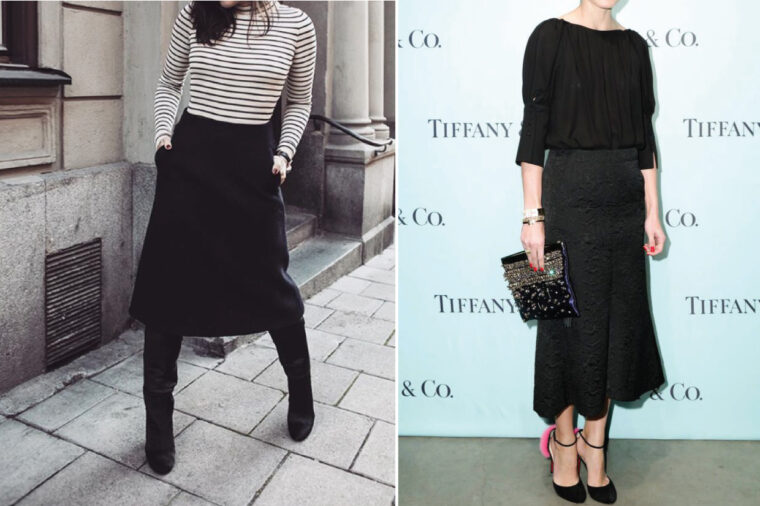 Try rayon/viscose or silk or poly satin for more fluid styles like these.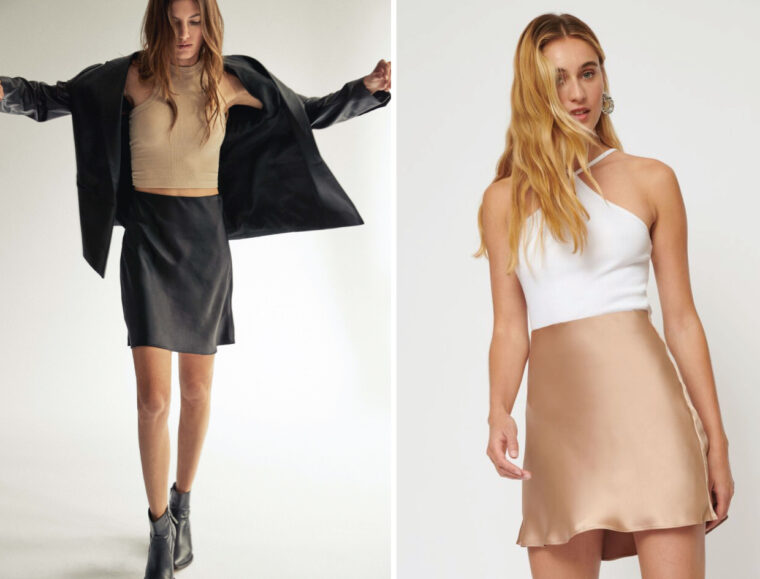 Whatever fabric you choose, I hope you have fun with this style.
You can find more inspiration ideas and photos in our Liesl + Co. Garibaldi A-Line Skirt Pinterest folder. You can purchase your own copy of the Garibaldi pattern in paper or digital format now. We hope you'll share your photos with us on social media, and you can make it easy to find them by tagging them #garibaldiskirt and #lieslandco.