Hello friends!
It's always fun to introduce you to our new sewing patterns. The Peckham Women's Trousers pattern is one I've been wanting to do for a while. It's a classic trouser with zipper fly, angled front pockets, welt back pockets, and a straight leg plus a special waistband that expands to make them really comfortable so you can wear them anywhere. But I particularly love that it includes all those little details that make classic trousers classic. I'll tell you more about them below.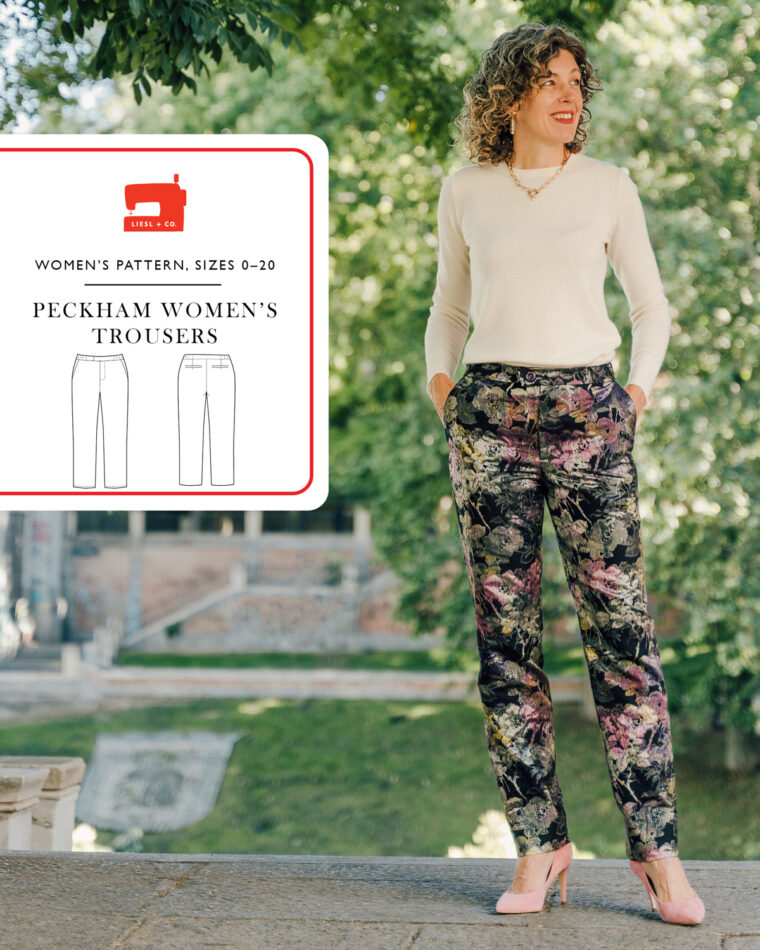 This pattern is designed for fabrics with a little bit of stretch. Inside the waistband, we've hidden elastic near the side seams that allows the waistband to expand when needed. That way, the trousers look great but are also comfortable, and you can wear them around the house just as easily as sweatpants. And of course you can wear them everywhere else, too. They would be great for professional and dressy as well as casual, so it was tempting to call them the Go Everywhere Trousers.
The pattern includes a classic zipper fly and slant front pockets.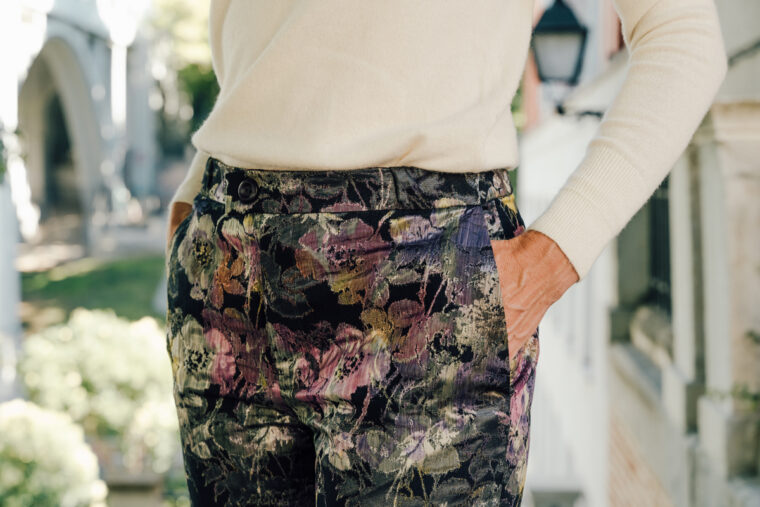 And I always love back welt pockets, so here they are.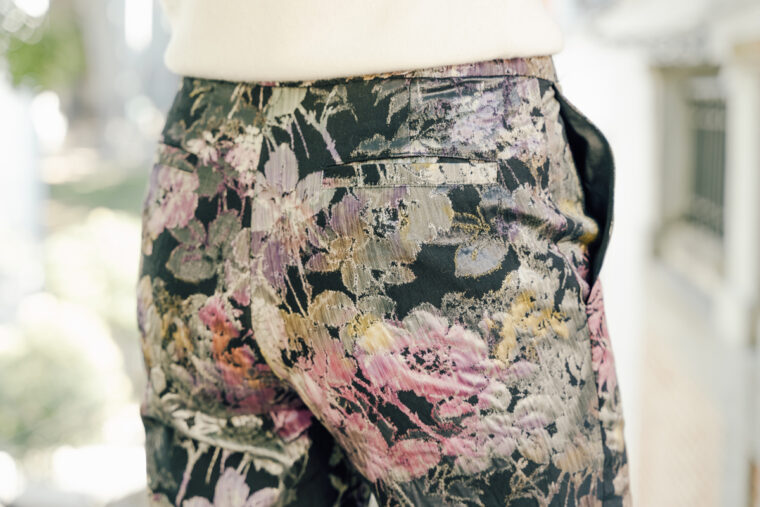 I made this pair with a metallic jacquard that doesn't have any stretch at all, so you can definitely use non-stretch fabrics. But I recommend fabric with at least a little stretch for this style. You'll be a lot more comfortable, and that's what this pattern is all about.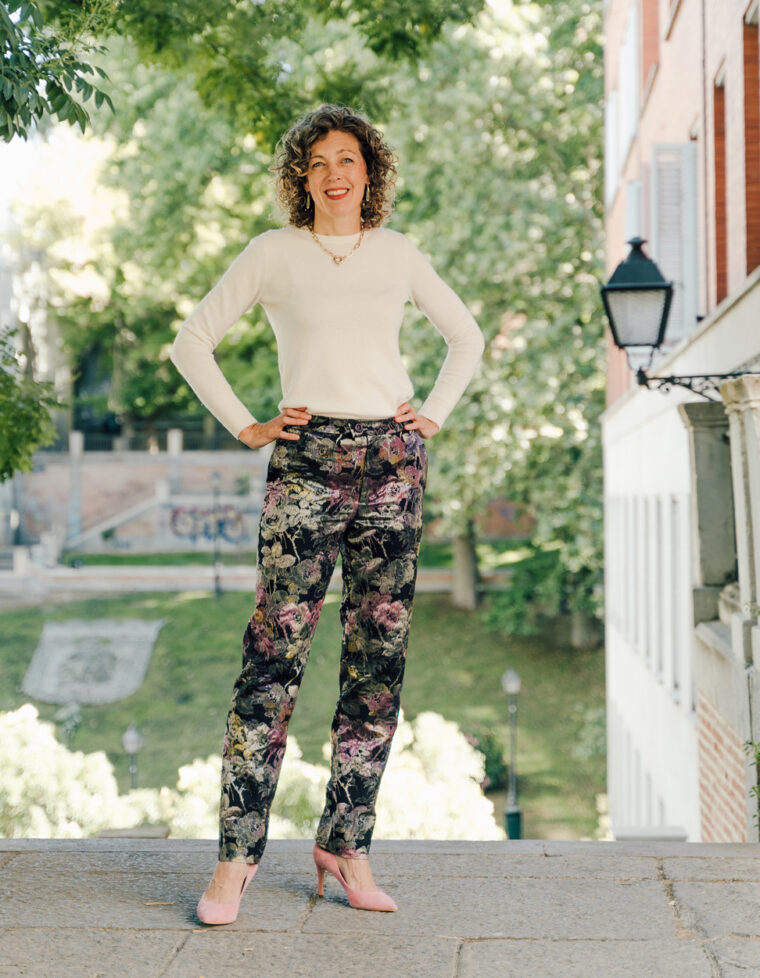 Here's a quick little video where I talk you through the details.
For styling and fabric inspiration, here are a few images I liked. Since this is such a classic style, you could consider making some wardrobe basics. A tropical-weight wool could be worn for almost all seasons, plus it breathes and it doesn't wrinkle. A cotton twill would also be nice, or a trouser-weight sateen. And for fall and winter the subtle texture of these fabrics is really nice, isn't it?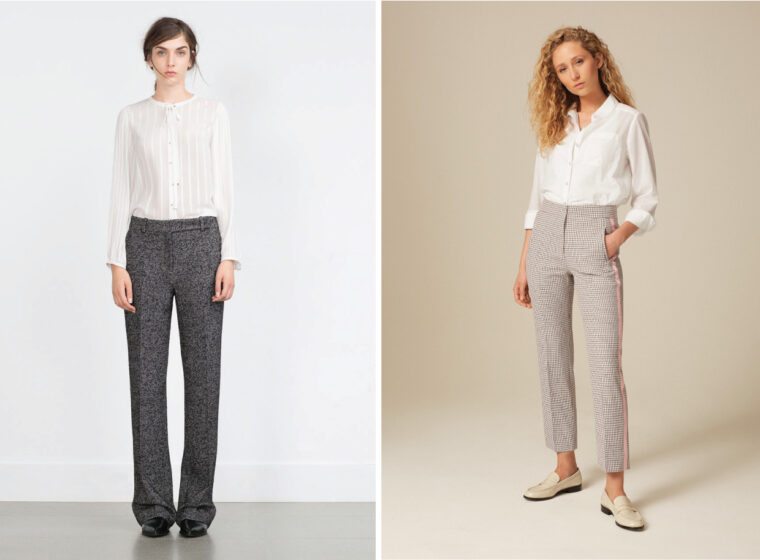 Did you notice that soft pink stripe at the side seams of the photo above, right? It's like a play on the classic tuxedo stripe, which I love. Here are some more, below. Think of it as a racing stripe, if you will. I think it would be a great addition to this trouser, and it would be so easy to do! I'll try to give you a tutorial one of these days. I also really like the color-blocked details on the trouser below, right, which makes them a lot less formal and would be a great way to use up some fabric scraps. Not to mention that they're just fun, right?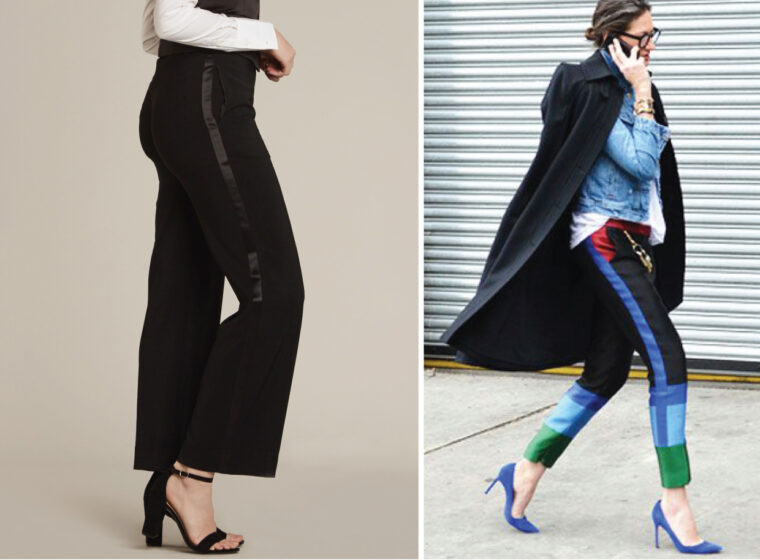 But you could have a lot of fun with big prints, too, so don't limit yourself! I especially love this black and white print, below right, and I keep looking for something similar for myself. Why is it so hard to find fabrics like this?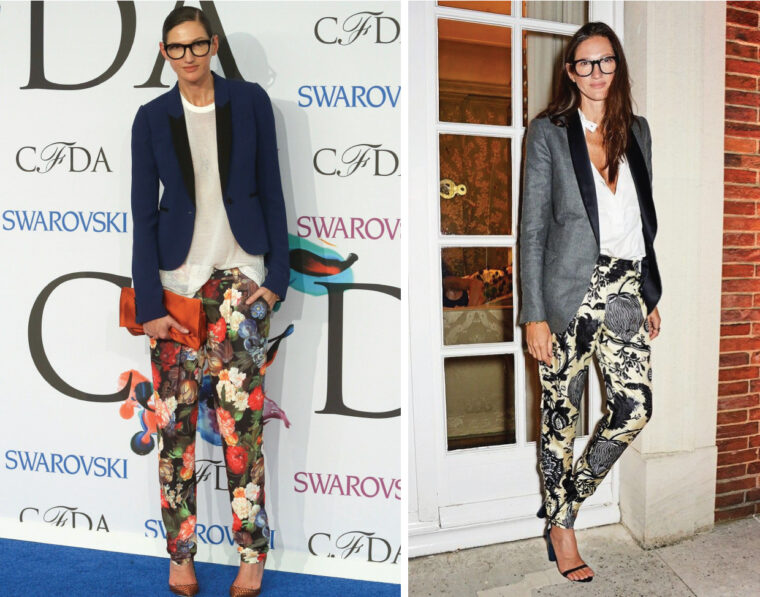 You can find more inspiration ideas and photos in our Liesl + Co Peckham Women's Trousers Pinterest folder. You can purchase your own copy of the Peckham Women's Trousers pattern in paper or digital format now. We hope you'll share your photos with us on social media, and you can make it easy to find them by tagging them #peckhamtrousers and #lieslandco.
We'll be showing you lots more of this style, so stay tuned!