Hello friends!
Does it feel like summer is wrapping up? We still have three or so weeks before school starts, but I'm definitely thinking about autumn, getting back into a regular schedule, and (hopefully) cooler weather. The temperature here has been brutal! I'm staying as close to a pool as I can.
But summer isn't finished yet, and thank goodness for that! We have two new Lisette patterns, Lisette for Butterick B6901 and Lisette for Butterick 6902, that have just been released that will be great for late summer and the transition into fall. Take a peek! It's this cute menswear-inspired vest and pleated trousers or short.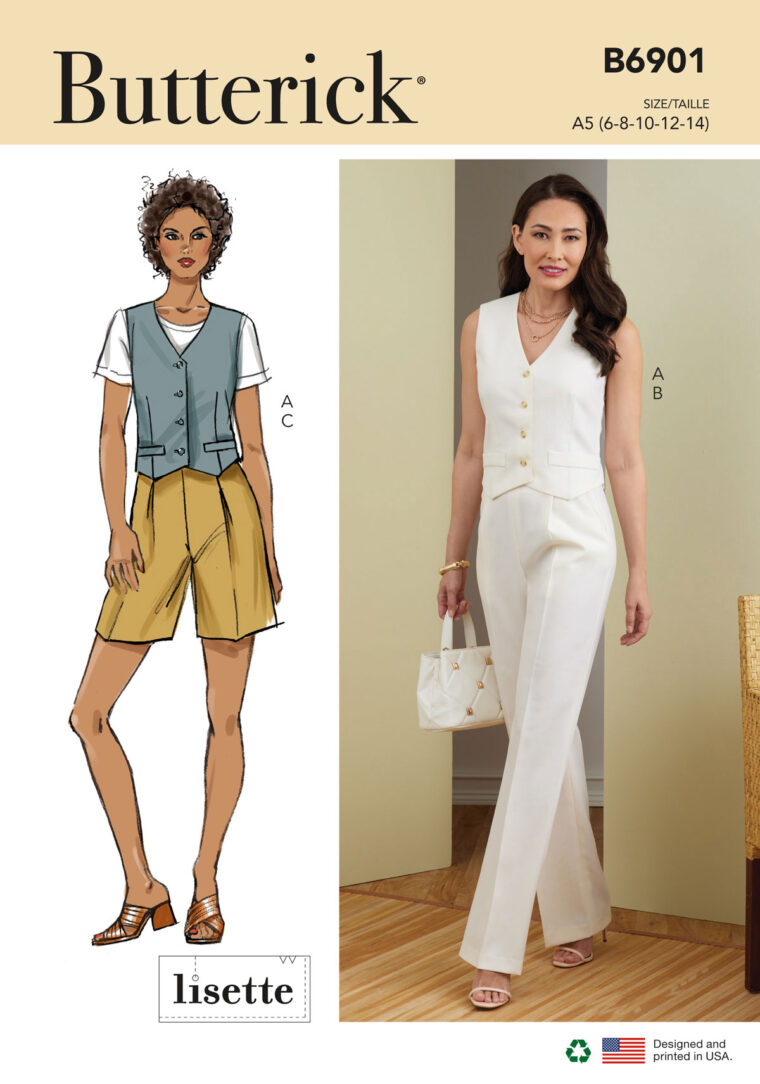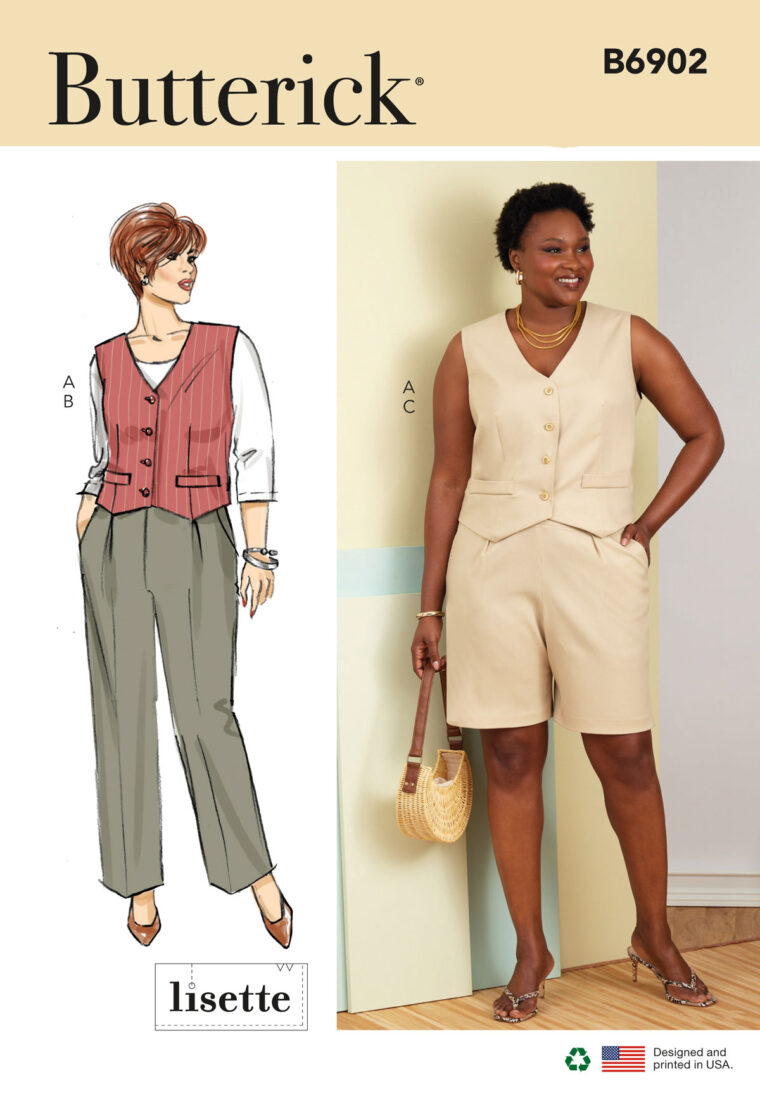 You probably already know I adore tailored clothing, and I designed this set to be especially chic. And it comes in two size ranges, which always makes me so happy.
The vest is fully lined and includes menswear-inspired tailored styling like buttons down the front, front and back darts for shaping, front welt faux pockets (if you're feeling ambitious you could certainly make these into real welt pockets by adapting the welt pockets from one of our Liesl + Co patterns like the Lisboa Walking Shorts), and a self-tie back belt together with a center-back notch because I love that detail.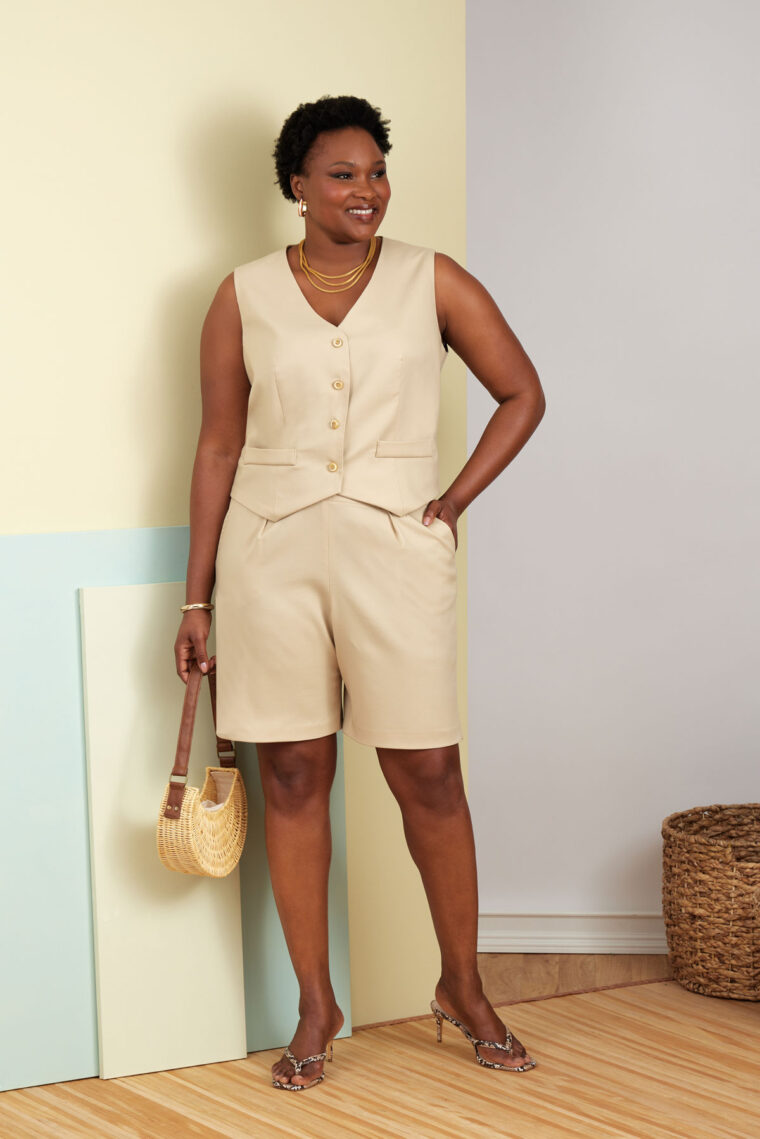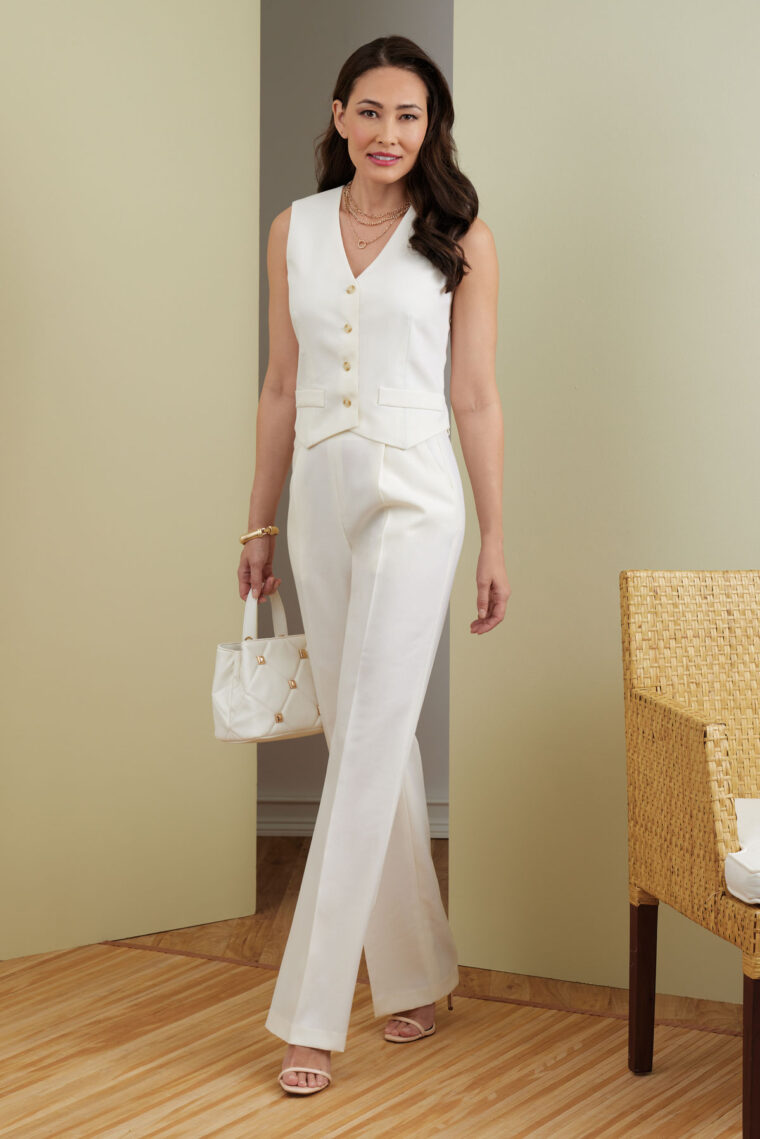 The pleated-front shorts and trousers have front pockets, an invisible side zipper, back darts for shaping, and belt loops at the waist.
This vest can easily work its way into your wardrobe for sleeveless late-summer styling as well as worn layered with a shirt or sweater this fall and winter. And the trousers are so classic. You can sew these pieces as a set by making them from the same fabric or sew them as separates from coordinating fabrics for mix-and-match wardrobe pieces.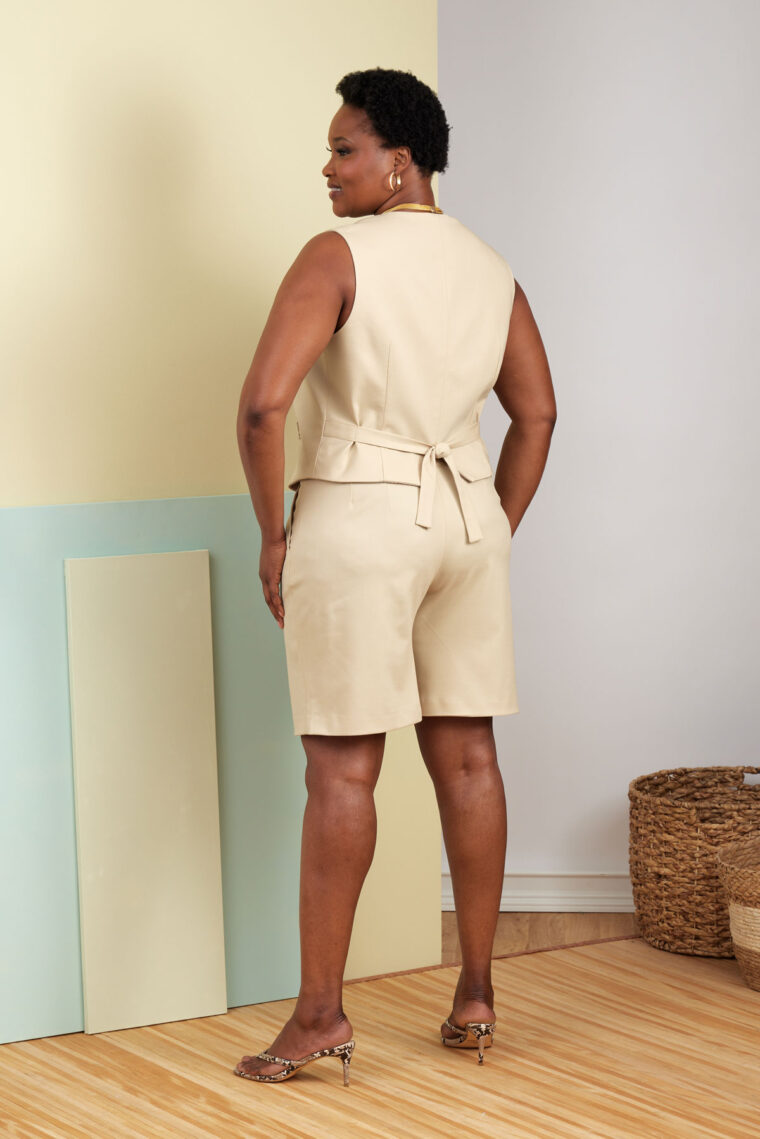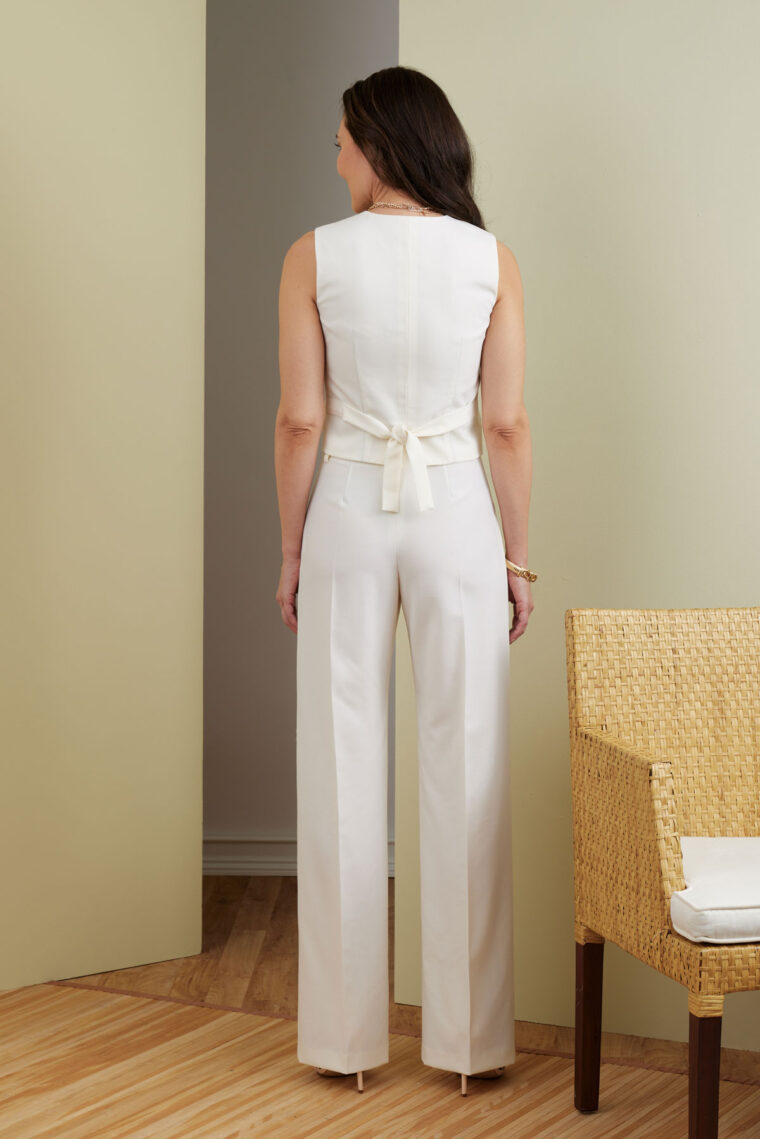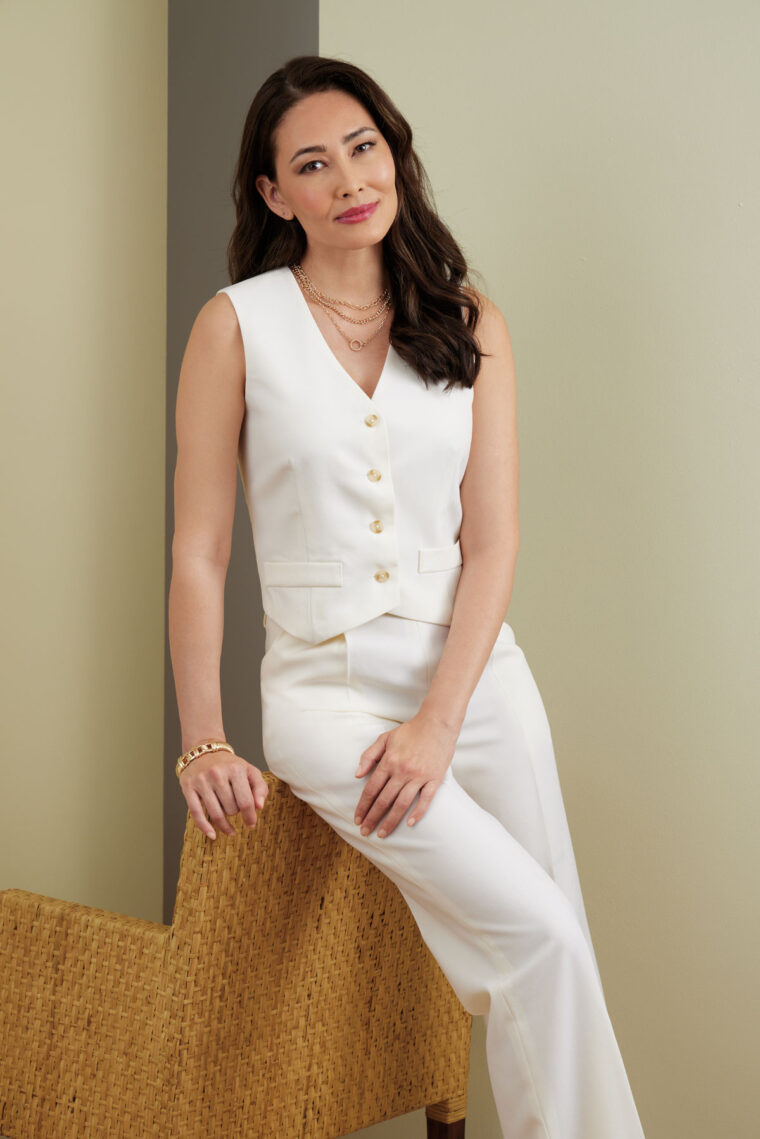 And you know I always like to give styling and fabric inspiration, so here we go! I've got a thing for white in the summer, so let's start there. Isn't the vest cute when worn as a top? I think it works equally well with the shorts and the trousers, so make and wear whatever makes you feel comfortable.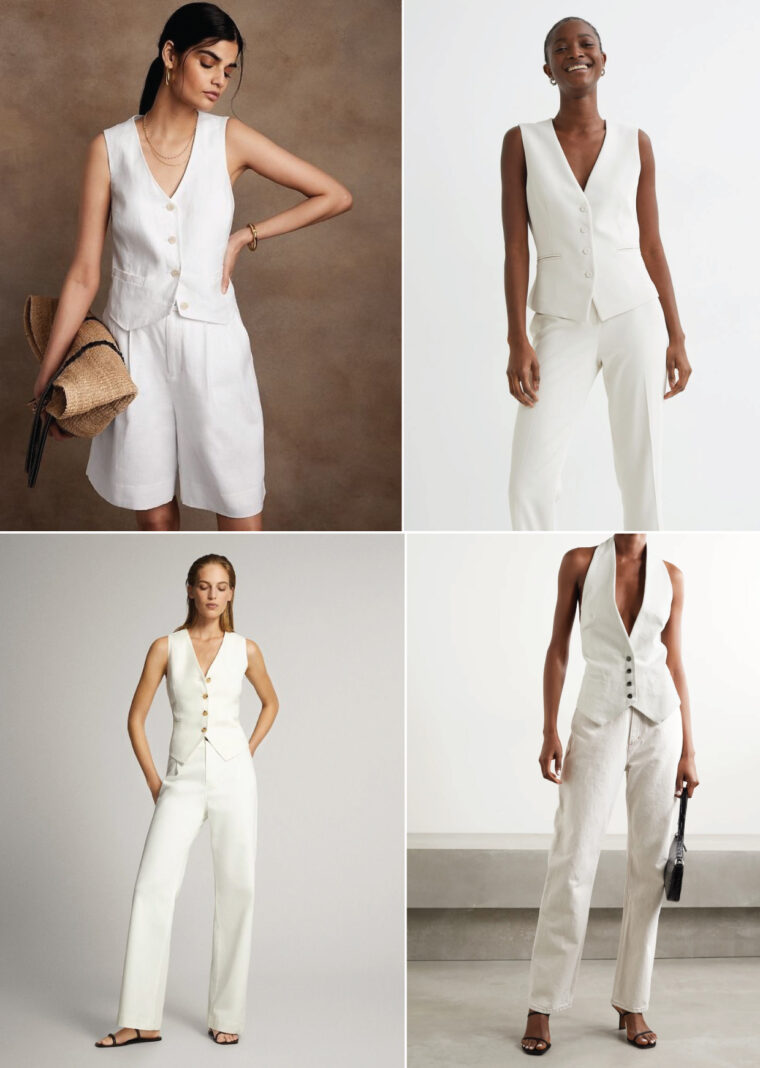 Keep in mind that you can wear the vest with a shirt underneath, too! These feel a little Annie Hall to me.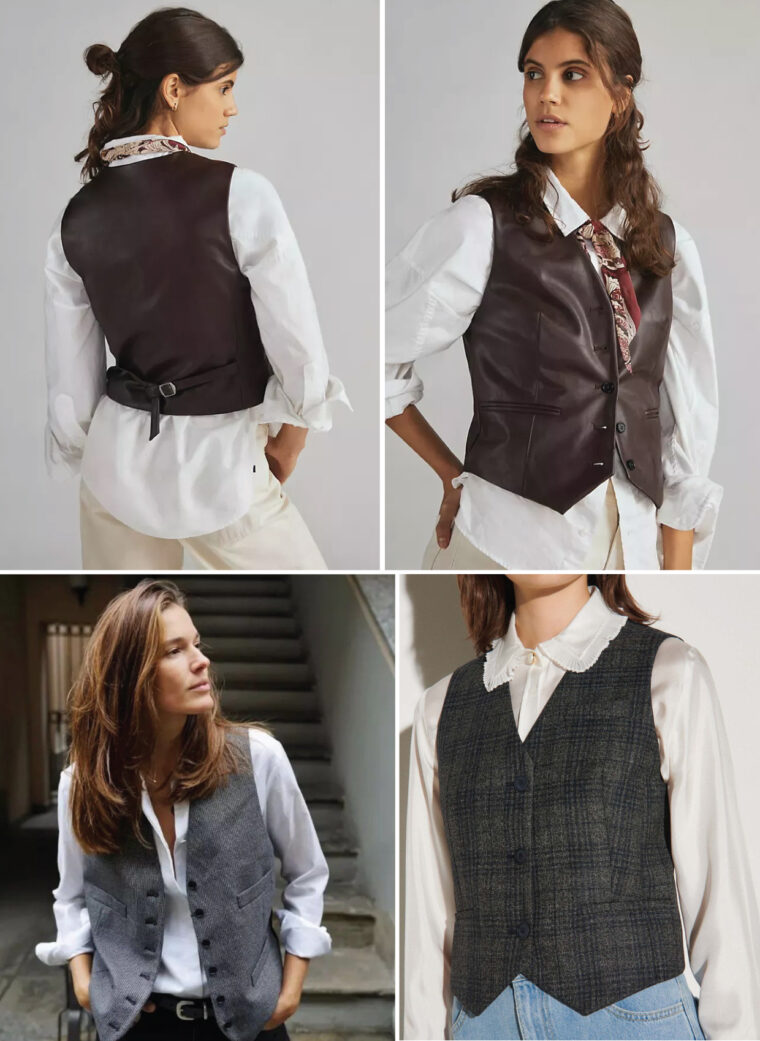 So how do you want to wear it? Check out these examples! I love how some of these are matchy vest and trousers and others are mix and match. It just shows that you can do what you want, depending on the look you desire.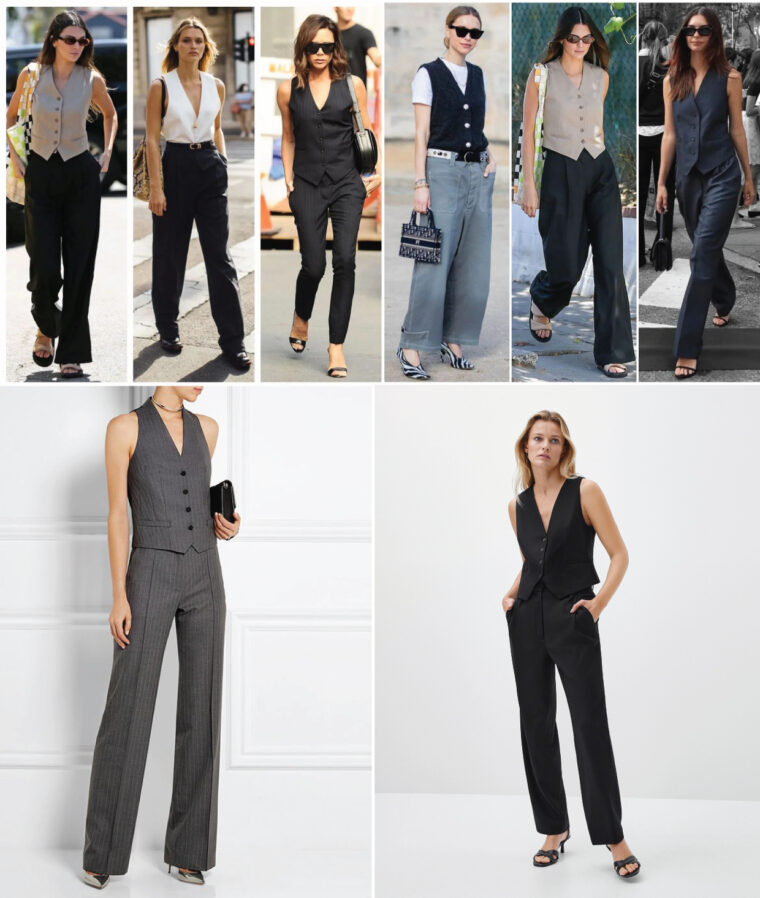 I love it worn with a blazer over, too! So chic. The white vest breaks up the 3-piece-suit look and makes it more casual and stylish, too.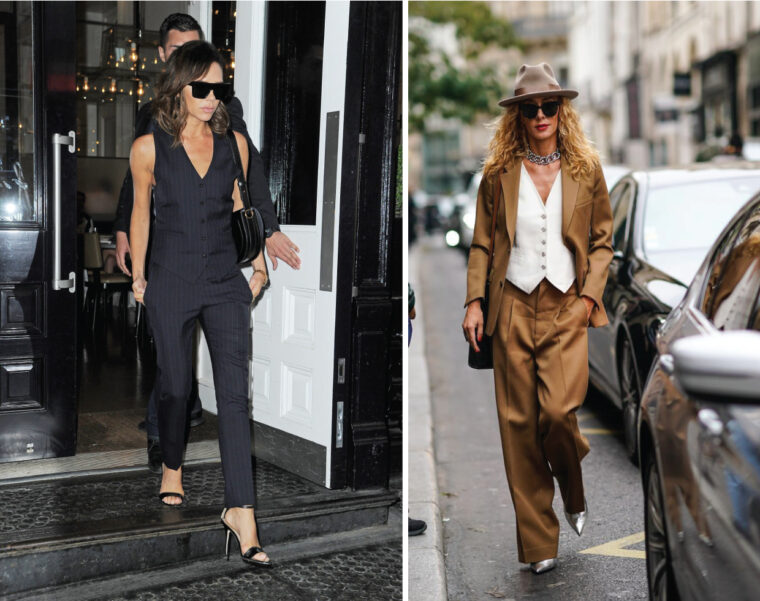 You've got a wide variety of fabric options for this style, too. The pattern suggests gabardine, poplin, denim, crepe, and tropical wool. I'd be inclined to try linen, cotton twill, or a beautiful herringbone of linen or wool. And you might want to consider dressy fabrics, too, like the red satin version version below. What an unexpected pop of color under a jacket that could be, or with fancy trousers for a night out? Neutrals colors will go far and work well into most wardrobes, but brighter or soft pastels would also be amazing.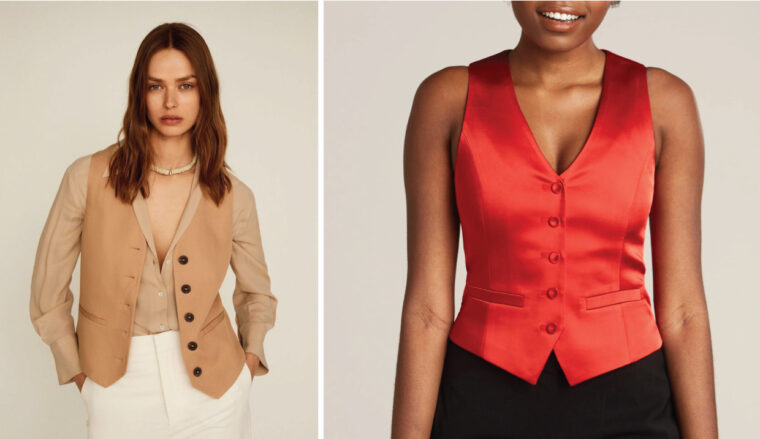 I can't wait to sew this style for myself! I hope you'll give it a try, too. I'd love to see! You can see more styling ideas in my Lisette for Butterick B6901 B6902 Pinterest board. We hope you'll also tag us with #sewlisette, #B6901, and #B6902.