Melanie from the Advisors Circle tweaked the Enmore Top with a slight variation to get a runway inspired look. Here she is to talk about how she modified the pattern.
Inspiration
I saw the new Enmore pattern and immediately thought of some designer makes that have appeared on my Pinterest boards recently. I knew that this pattern could be easily hacked into a summer top, inspired specifically by this Chanel blouse.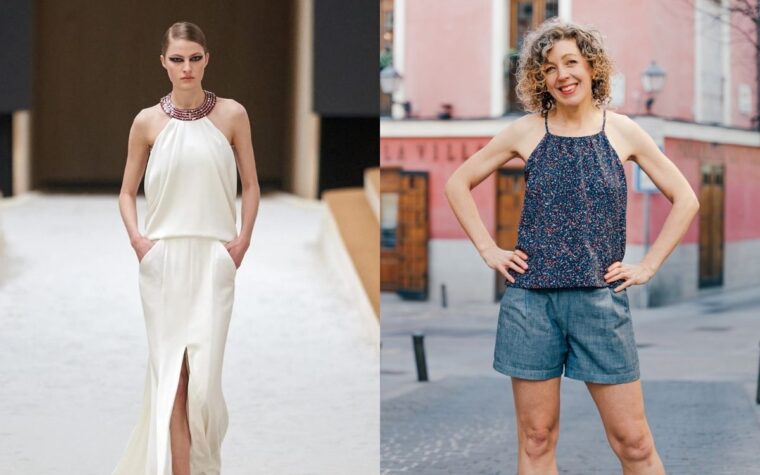 Making the Variation
To create a similar look, I used a silky poly for the body of the top, and some black linen for the collar. I chose a facing pattern from a dress I knew fit me closely around the neck, Butterick 6655, and used that as my collar pattern, adding extra seam allowance to the bottom of the facing. I cut two, and interfaced one of them.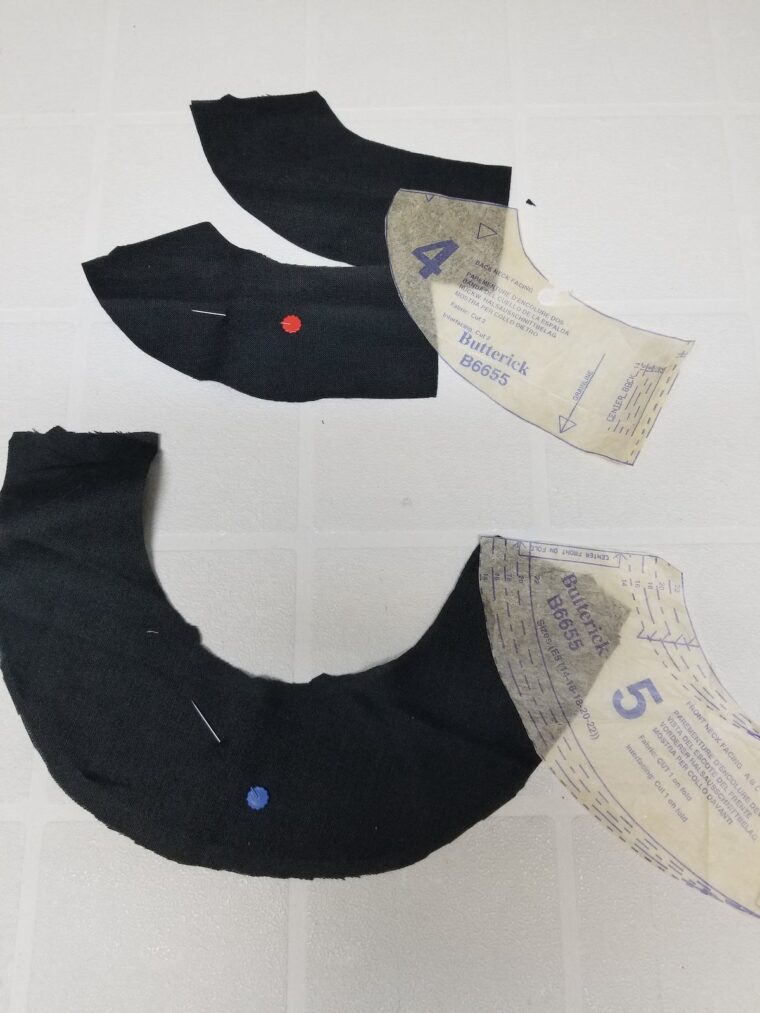 I put the collar together, leaving gaps where the top of the shoulders and neckline would be tucked in. When I turned it, I pressed under the seam allowances of the gaps to make sure I had a nice even curve to the collar.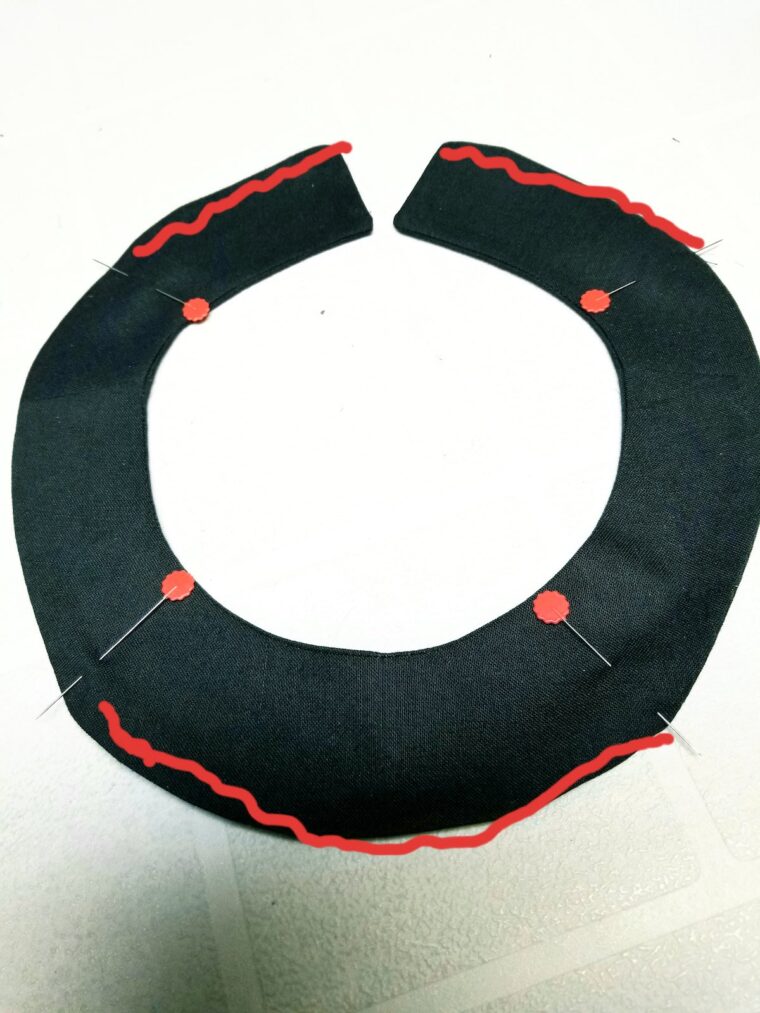 Adapting the Enmore top was fairly straight forward. I laid the collar on my neck and measured up from where the original pattern would have ended. Since I am fairly short between my shoulder and bust, I only had to add on an inch in height. That had to be added to front, back and the shelf bra pieces too. I also raised the armhole by 3/4″ just for a bit more coverage.
This also changed the construction order slightly. l sewed on the shelf bra, leaving the tops of the shoulders and front open, then understitched. The open top edges were then basted together, and I sewed the outer layer of the collar to the body of the top, pressing the seam up into the collar and hand-stitching down the interior edges. You could also just pin those spots, and topstitch the entire collar if you like the look of topstitching. I wanted a smooth collar with no visible stitching so went with the extra bit of hand stitching on the inside.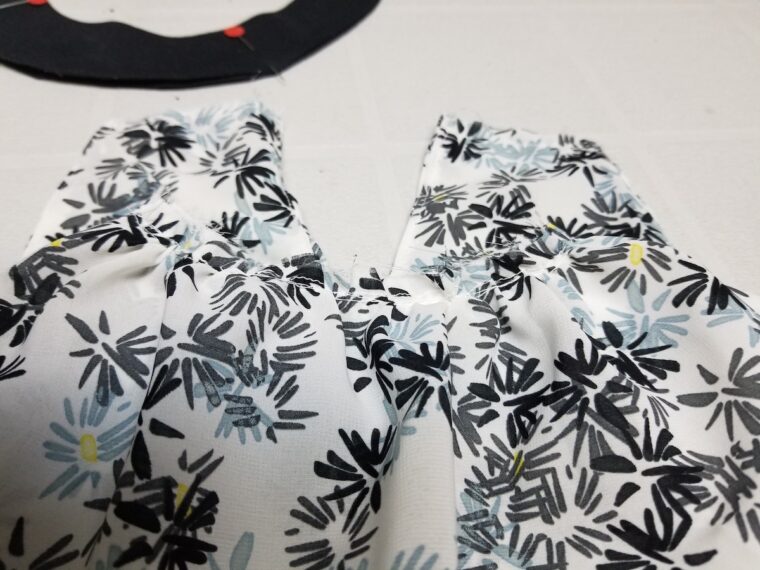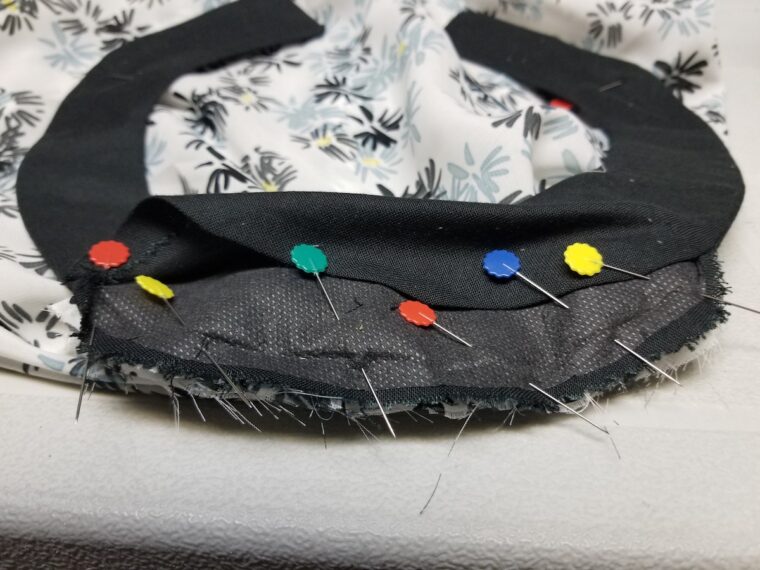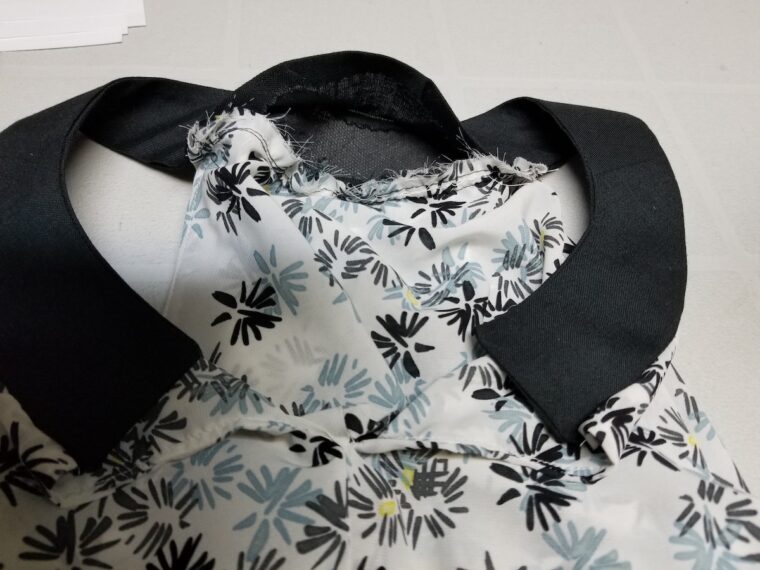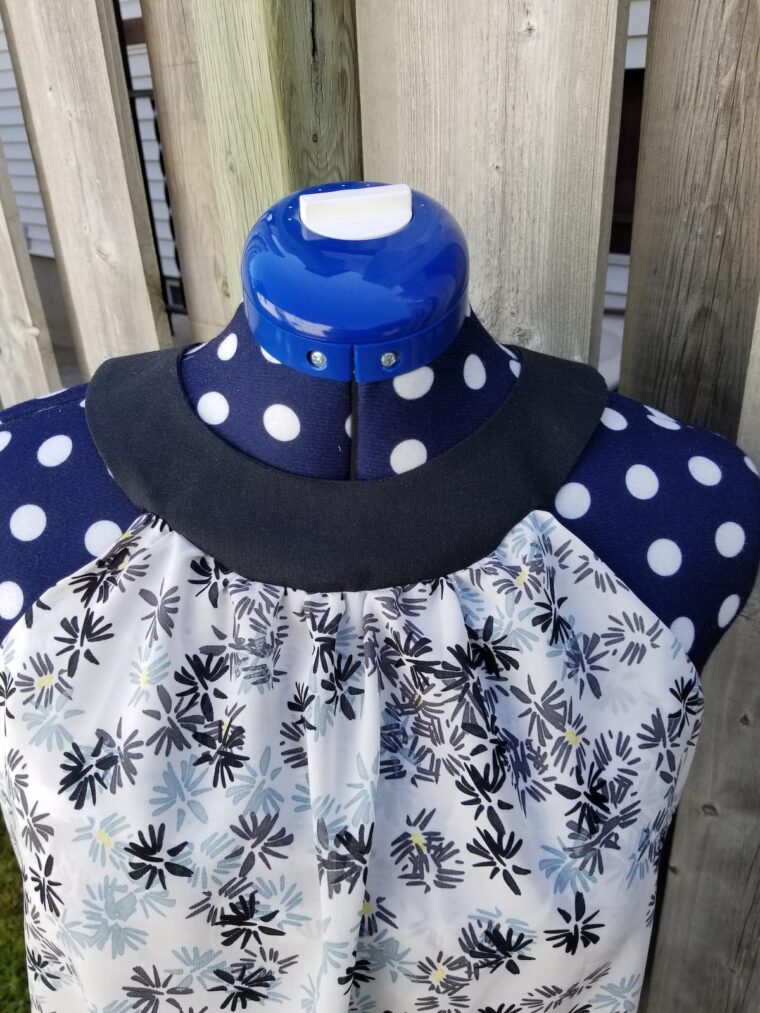 Finally I sewed on two small buttons at the back collar and made thread loops for them.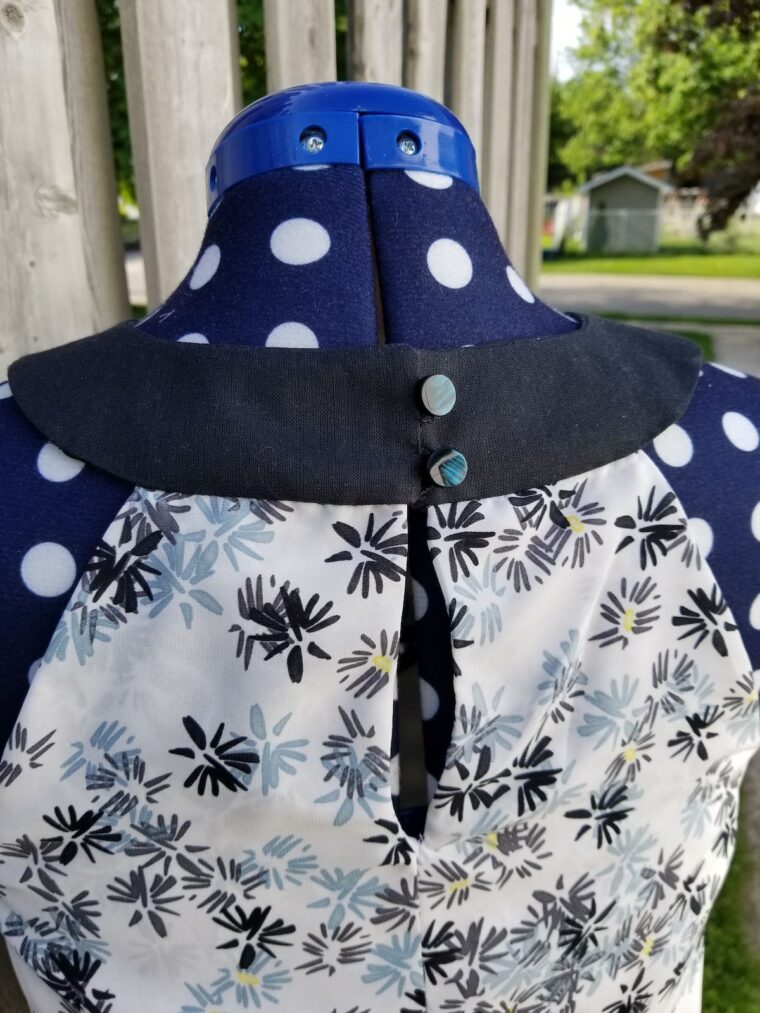 Final Look
I think that this is a fun variation on the pattern, and requires very little adaptation to make it work.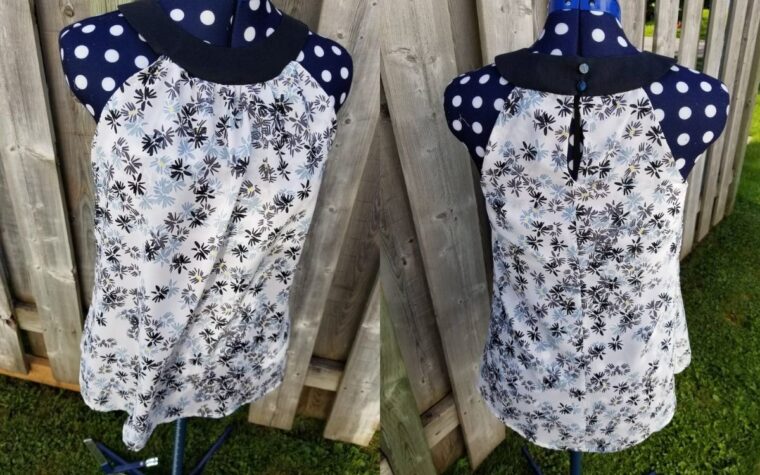 If I had some sparkly pink tweed in the stash, I could have gone full Chanel — but I think this version works too!