We just love the pretty berry hue (not to mention the perfect fit) of Dyann's Enmore Halter Dress.
When Liesl came out with her new round of summer patterns I was excited to try the Enmore Halter Dress + Top. It's perfect for hot summer days and can be dressed up or down easily. I chose to make mine with a mid-weight, yarn-dyed cotton. It has a nice drape but also a bit of substance, so it doesn't feel too revealing.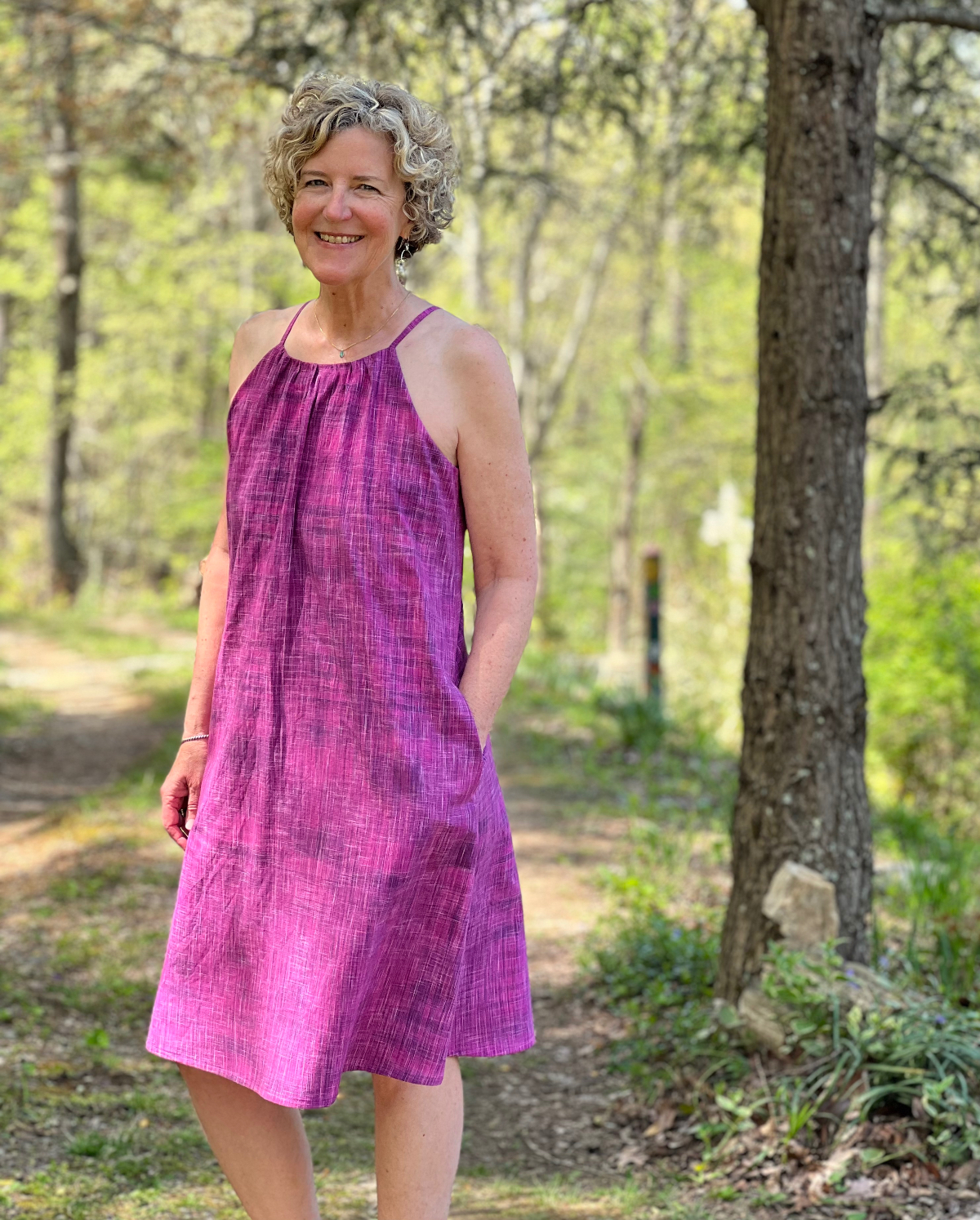 I enjoyed many of the inspiration photos Liesl posted on the blog, but for this one, I stayed fairly true to the pattern. I wanted the armholes to be slightly higher and this was easily achieved by simply shortening the straps to raise the neckline about an inch.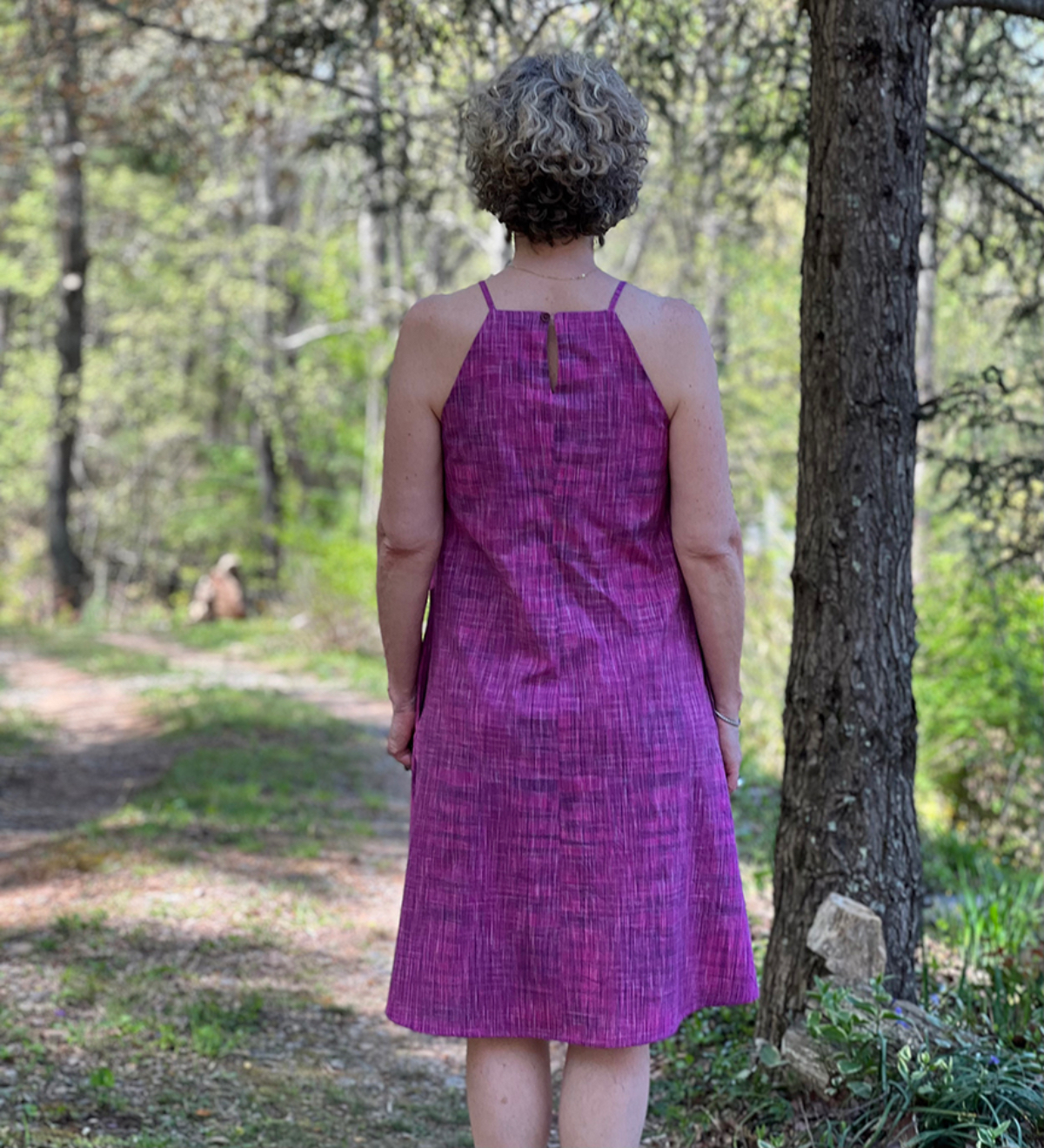 To compensate for this I added an inch in length to the shelf bra and lowered the dart in the shelf bra.
I had a slight issue with the neckline seam rolling outward. I think this is because it is a slightly heavier fabric.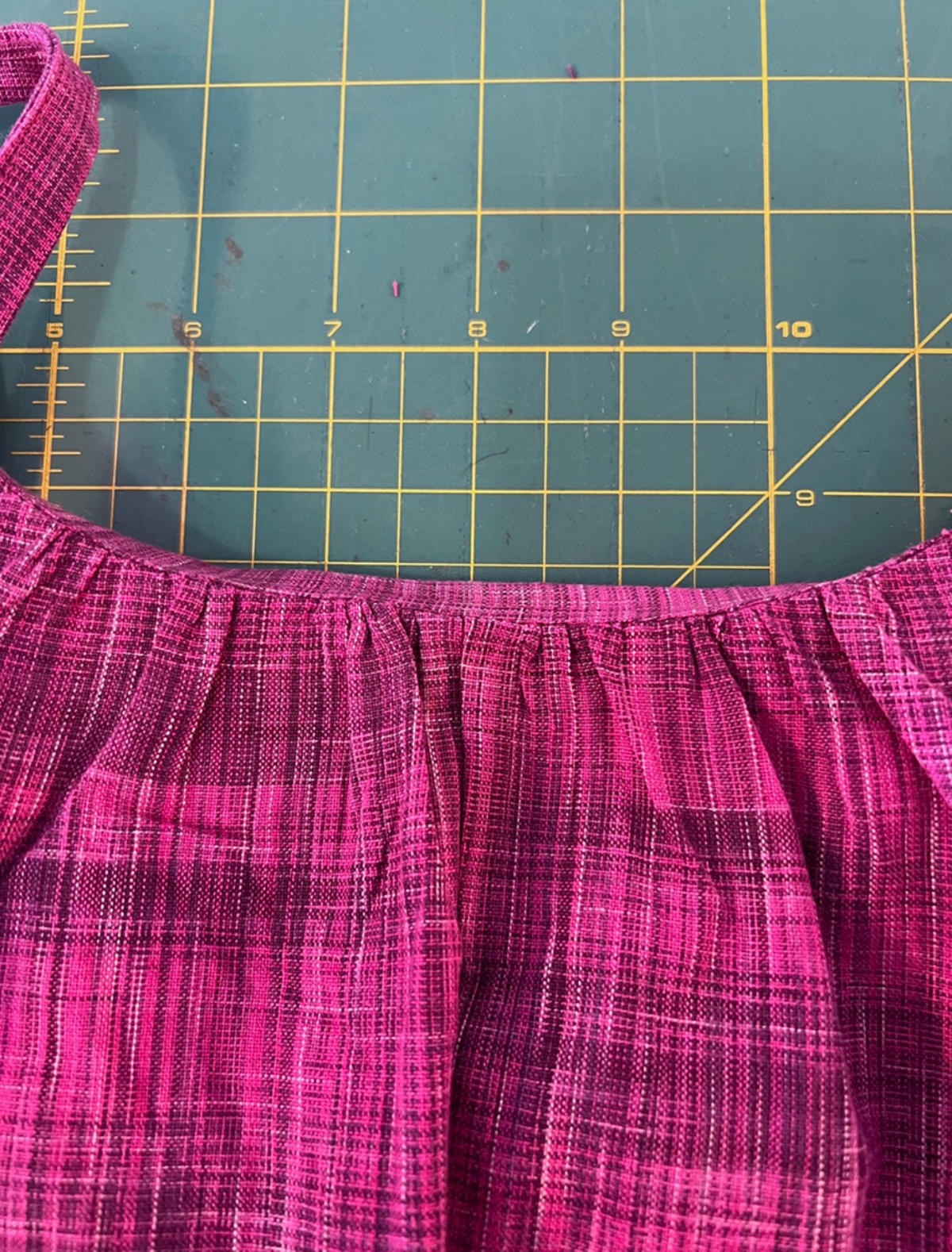 I didn't want to take away from the elegant look of the gathers by topstitching, so I used a few inches of 1/2″ fusible seam tape inserted between the layers right at the seamline. This took care of the issue perfectly and it hangs nicely now.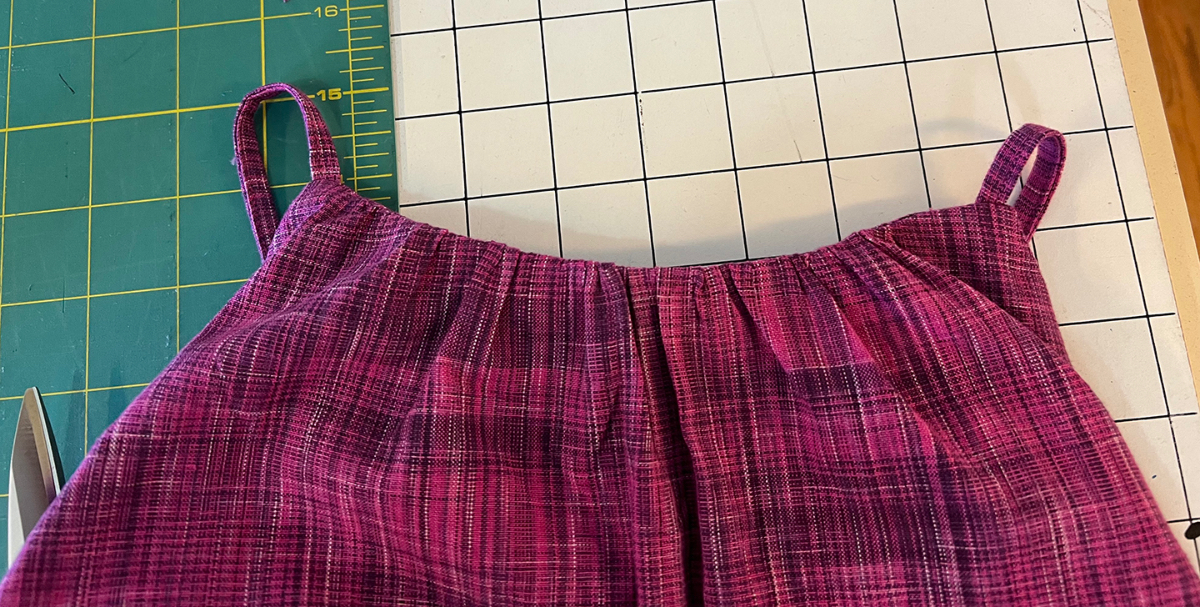 I love this dress! I'm really looking forward to wearing it this summer.