Hello friends!
Well, the time has finally come for me to introduce our newest pattern collection which is available starting today!
Let's begin with the Lisboa Walking Shorts, shall we? This is a classic walking short style that can be sewn in three different lengths. There are 3″, 5″, and 7″ inseams included so you can choose the length that suits you best. I'm wearing the 5″ and 7″ inseams on the pattern cover.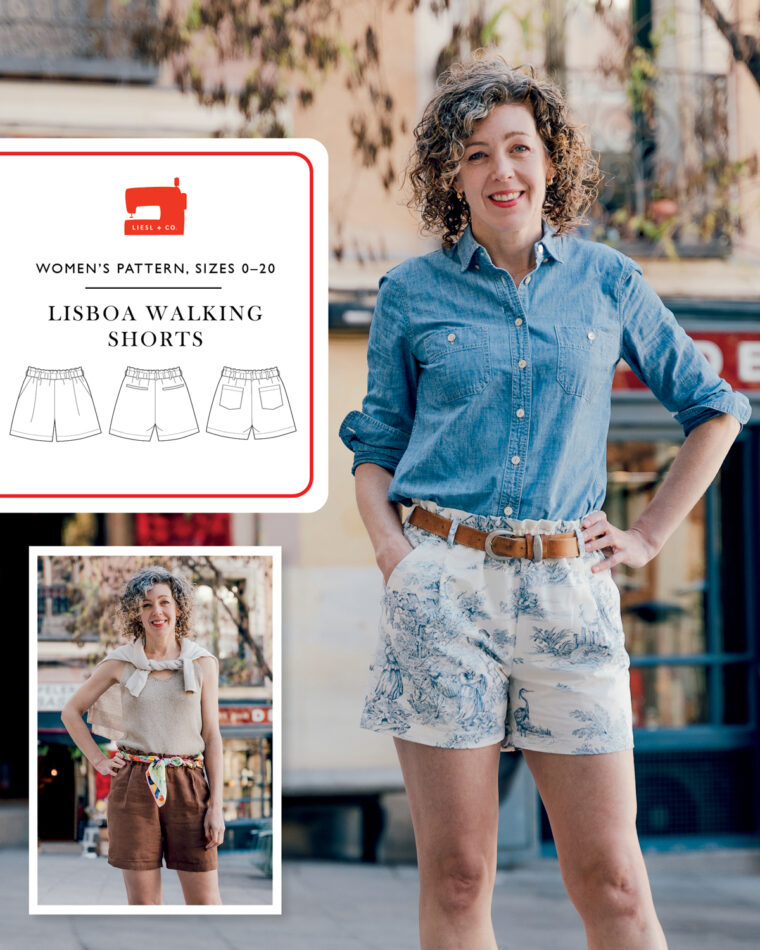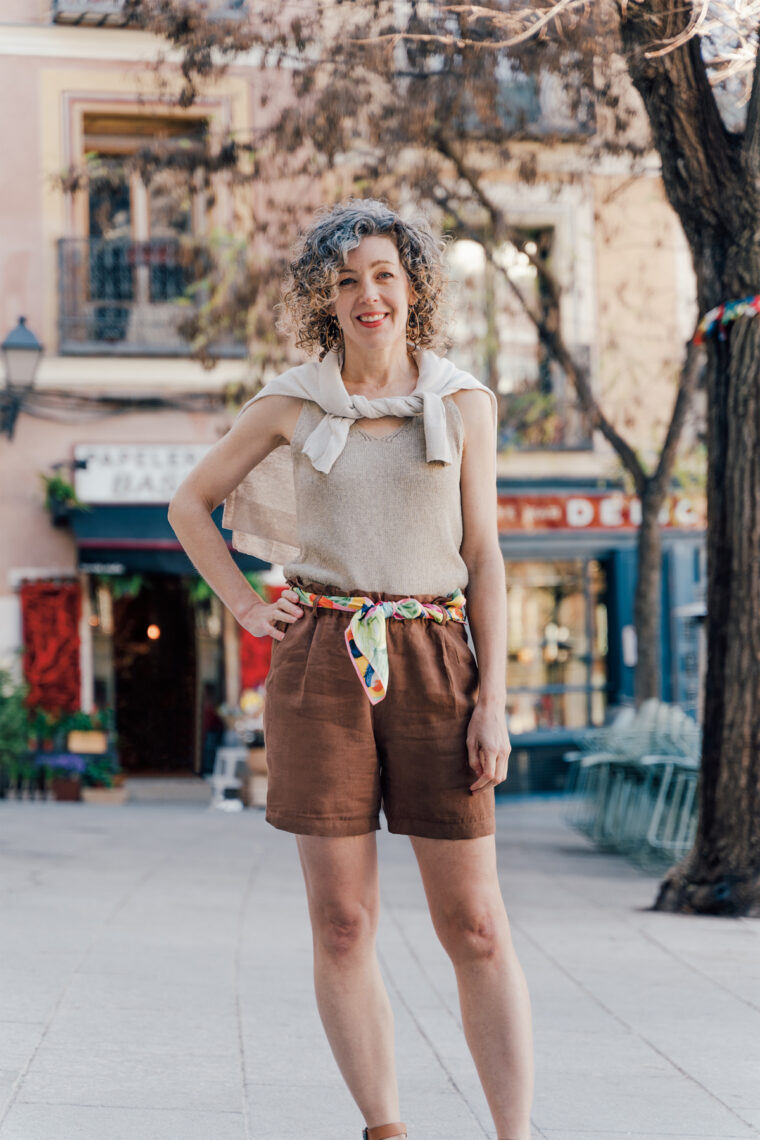 And here is the 5″ inseam in cotton chambray.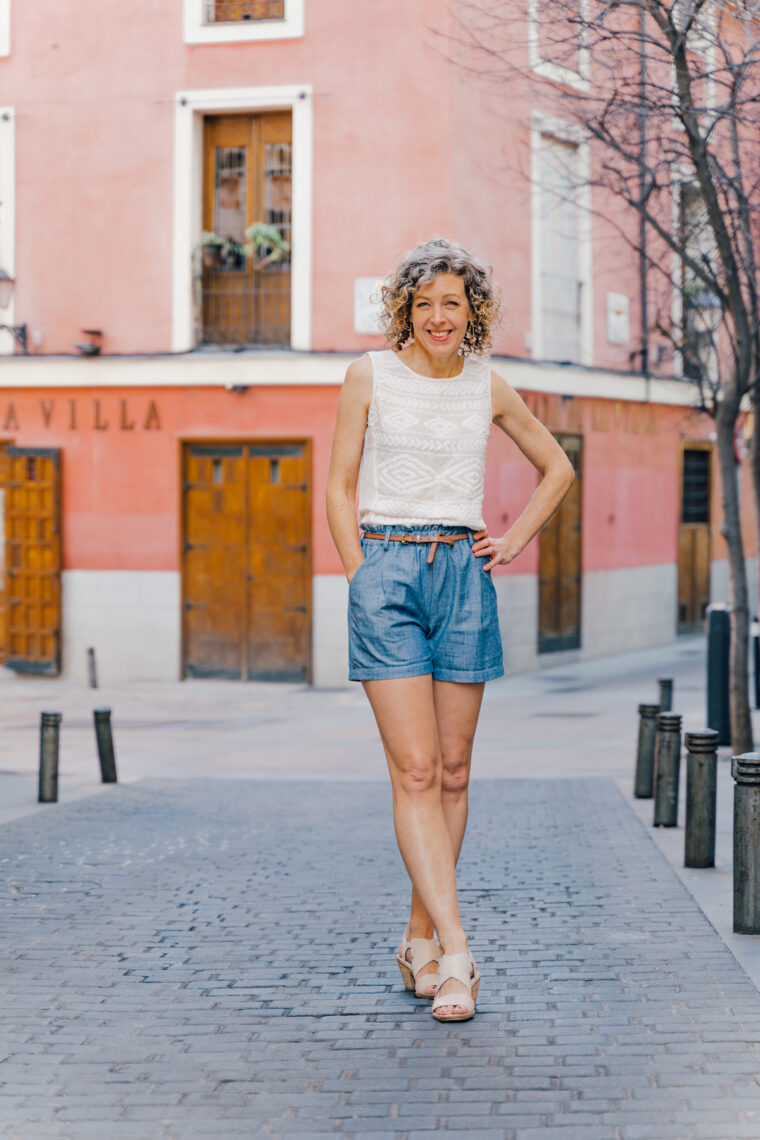 I designed these to be true walking shorts with a tailored look. But despite the structured appearance, these are really easy to sew! They have front pockets and an elastic paper bag waist, and they also include optional belt loops so they look great with a belt if you choose to add one.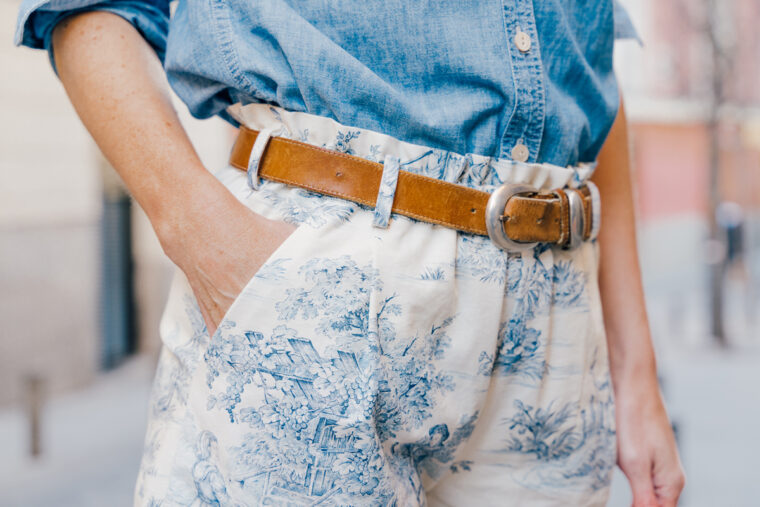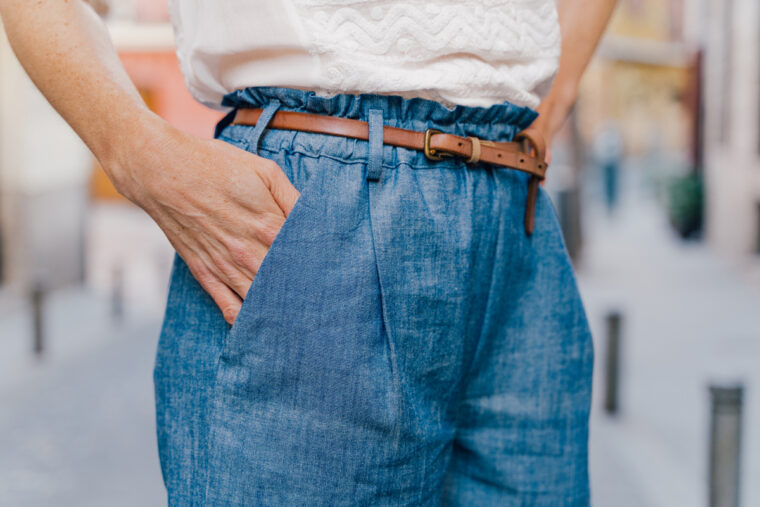 As usual, we included two views for this style. View A has welt back pockets, and View B has patch back pockets, which are easier to sew for those of you prefer a quicker sew. Aren't the welt pockets nice looking? I think they make the shorts look really elegant.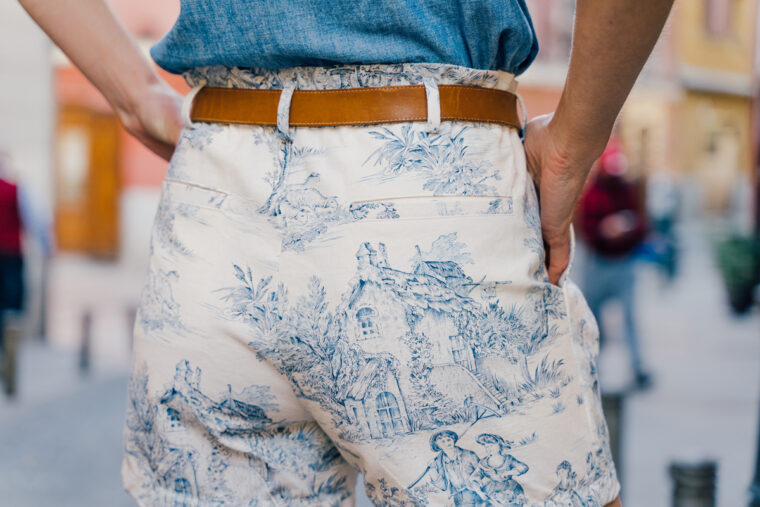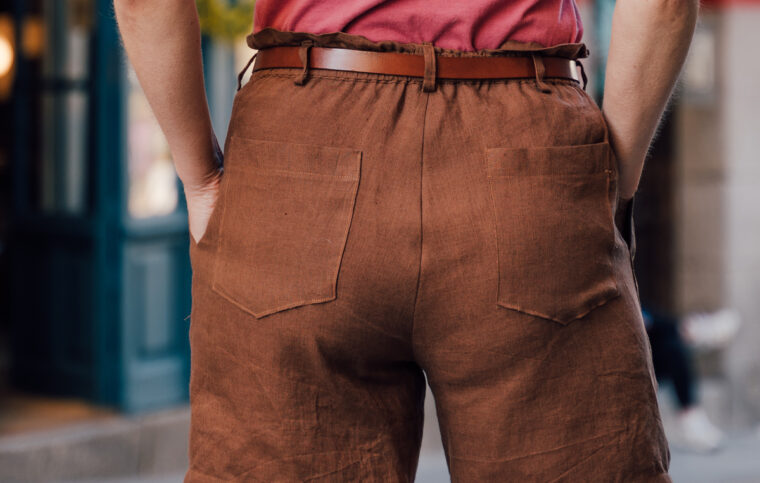 It probably won't surprise you to know that I'm rather particular about the fit of shorts. These aren't simply cut-off trousers. Designing a shorts pattern is very different than designing a trousers pattern. For shorts, the leg width is really important, and the shape of the rise and the outseam need to change in order to get the most flattering look for well-fitting shorts. I think you'll be pleased with the result.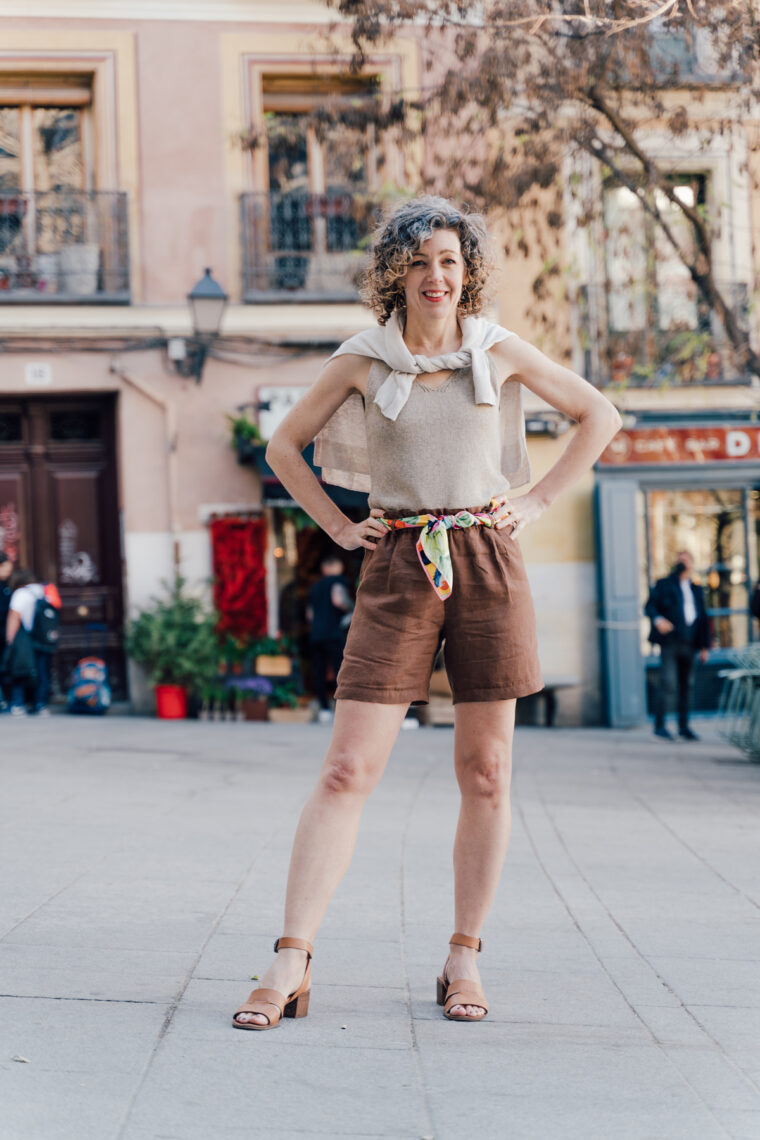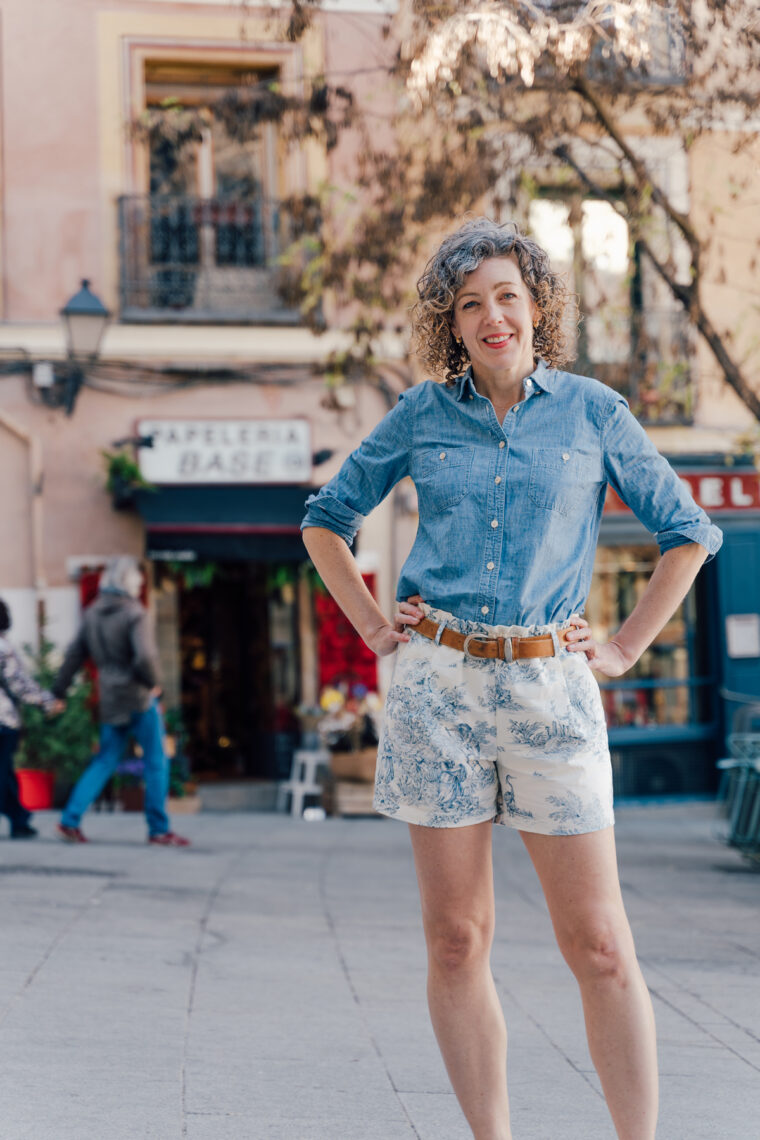 And this pattern can also be multi-season, depending on your fabric choices! In these photos I'm wearing linen, cotton chambray, and cotton canvas, but I also made them in heavy wool, and they were fun to wear with tights and boots this winter. Somehow it's very freeing to run around town wearing winter shorts, and to me they have a real Esprit in the 1980s vibe. You can see my pair of winter shorts in the video below. You could also sew these with a variety of other cotton weights including poplin and twill as well as silk, wool suiting, and corduroy just to name a few options.
Here I walk you through the design in person.
This is a great beginner pattern. It includes nice details but they aren't difficult or time consuming to sew.
You can pick up your own copy of the Lisboa Walking Shorts pattern in either paper or in digital format right now. As always, I can't wait to see what you do with this pattern, and I hope you'll tag us with your creations!