Hello friends,
The time has come to talk about our new Enmore Halter Dress + Top: the fabrics you might choose and all the ways you can wear it!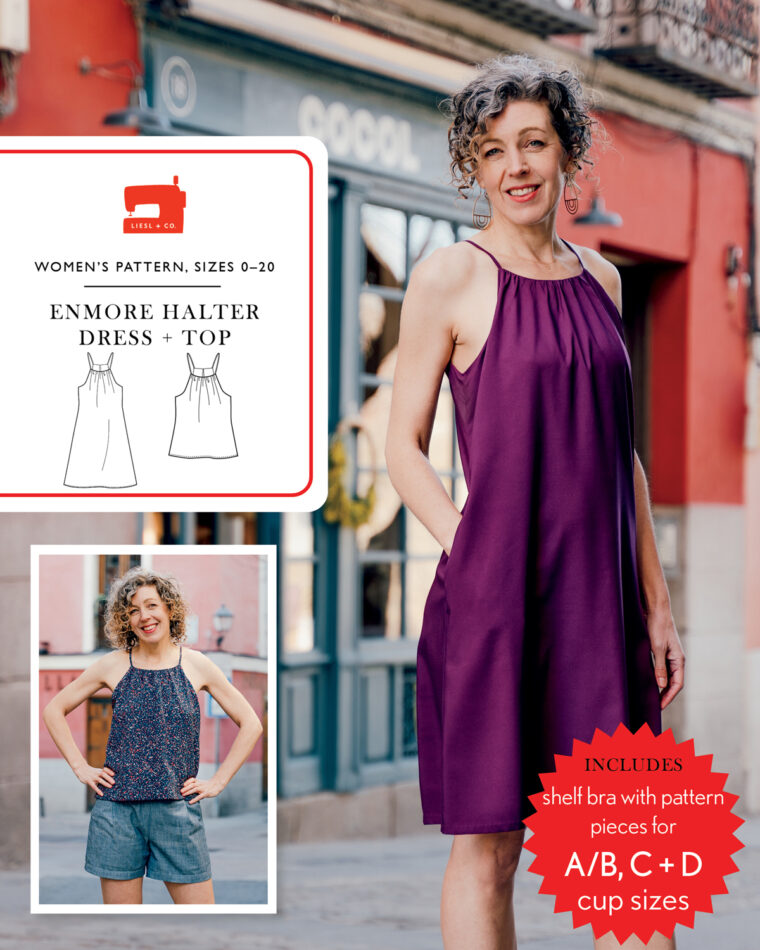 Are you excited about this one? I wore it last August during the hottest part of our stifling Madrid summer and it was so comfortable! With heels out to dinner I felt quite glamorous.
This pattern is so perfect for flowy fabrics and prints of all sorts. I showed you how I chevron seamed my bias-cut linen version, which you could easily do with a pretty satin to achieve something similar to the striped version below, left. And the dots at the right are really classic and chic, aren't they?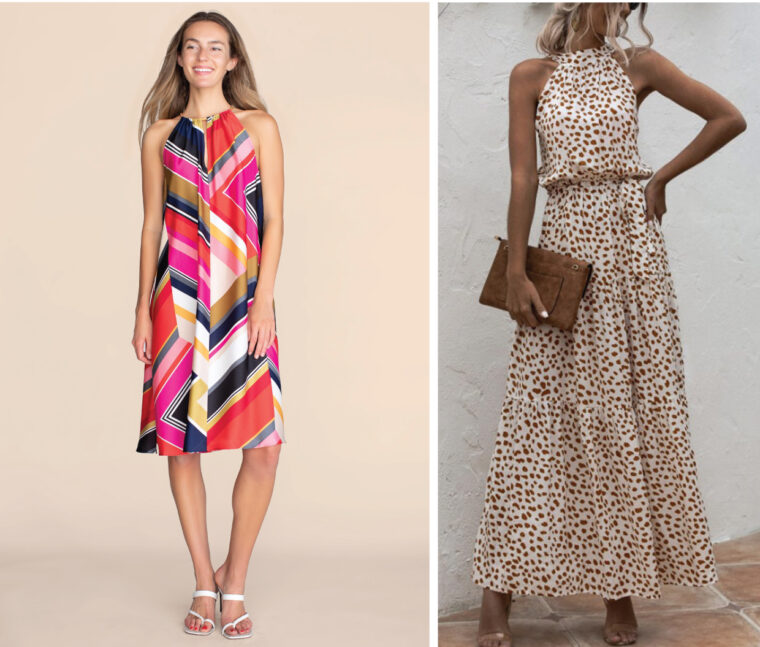 This style would lend itself really well to a belt. You could also use my tutorial to add an elastic waist if you like. Both of these photos are great inspiration for a dress that could go many, many places this summer and well into fall.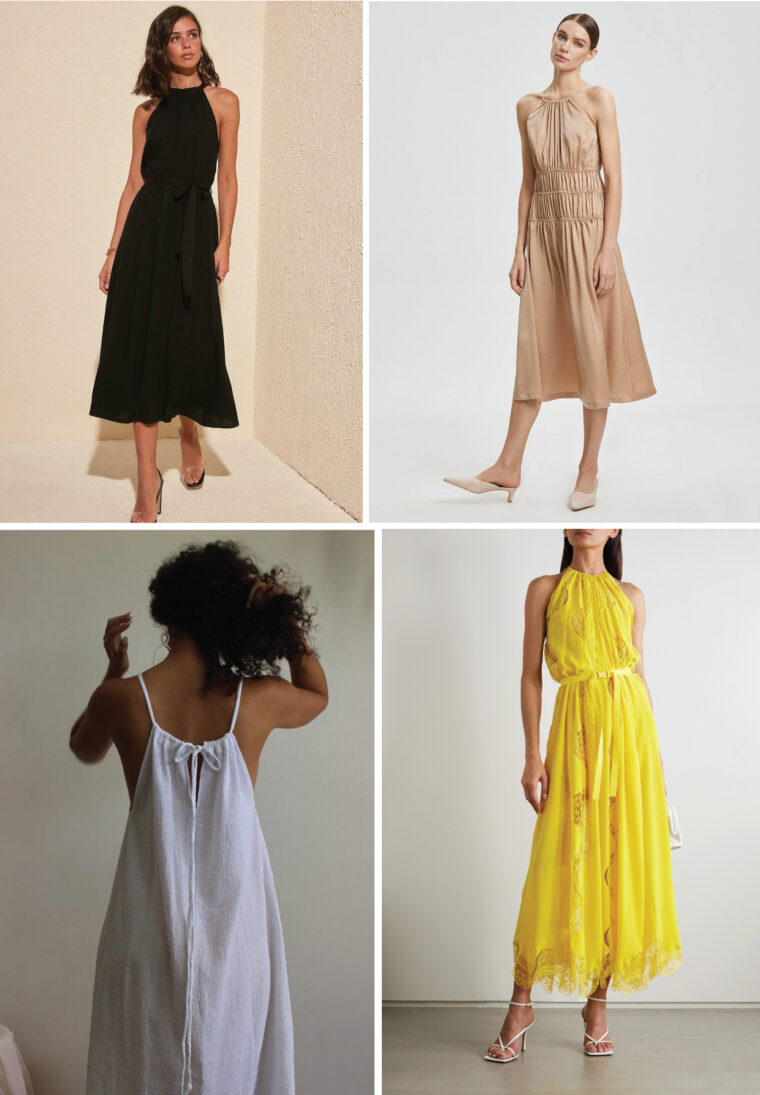 But that's one of the things I love about a style like this: it's so versatile! Above left is a similar style meant to be worn as a nightgown. And on the right is a style I would happily wear to a wedding. It's all about your fabric and styling choices, of course. Isn't that fun?
For fancy, try a beautiful drapey fabric, especially rayon or a drapey silk. I've been searching for large-scale abstract fabrics for a while now and haven't had much luck. Any suggestions? I'll keep hunting and tell you if I find anything.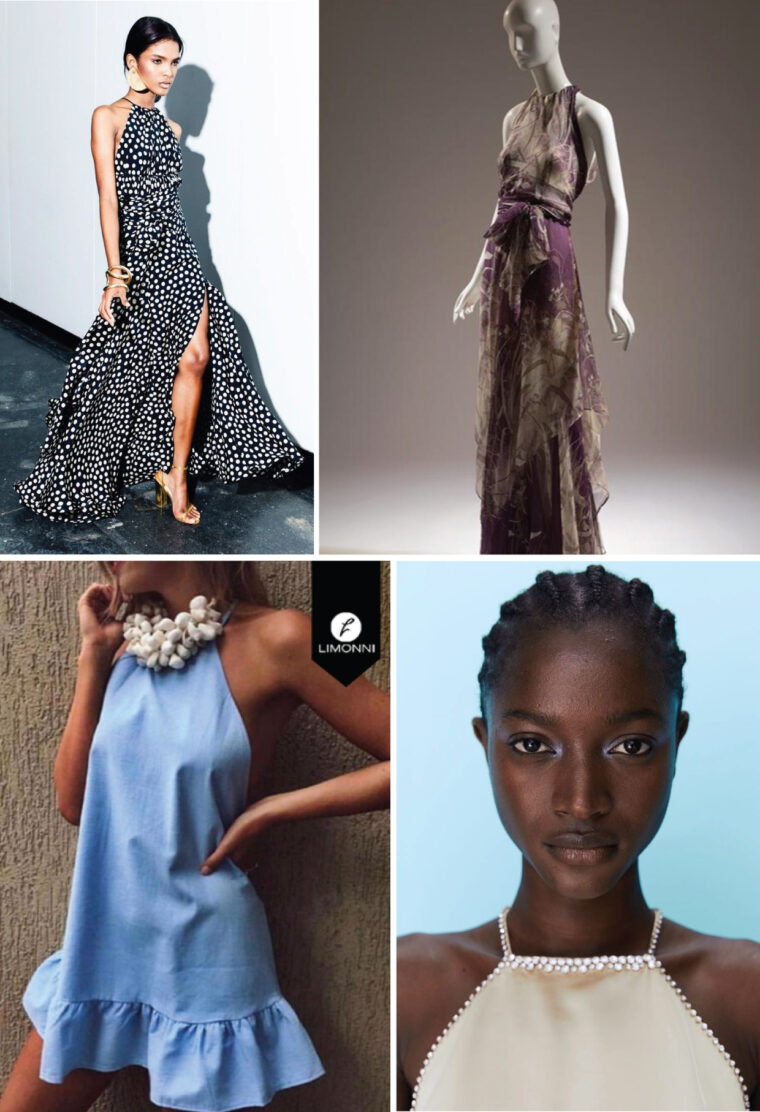 I also love the idea of choosing a fabric with more body and adding a flounce at the hem. Or a jeweled neckline? Why not? Or go crazy and add jeweled or beaded straps, just for the fun of it. It's such a simple style that lends itself well to ideas like this.
It would be cute as a top with an added peplum, too, right? And don't forget to layer this one! A little T-shirt underneath it will give you lots of additional options.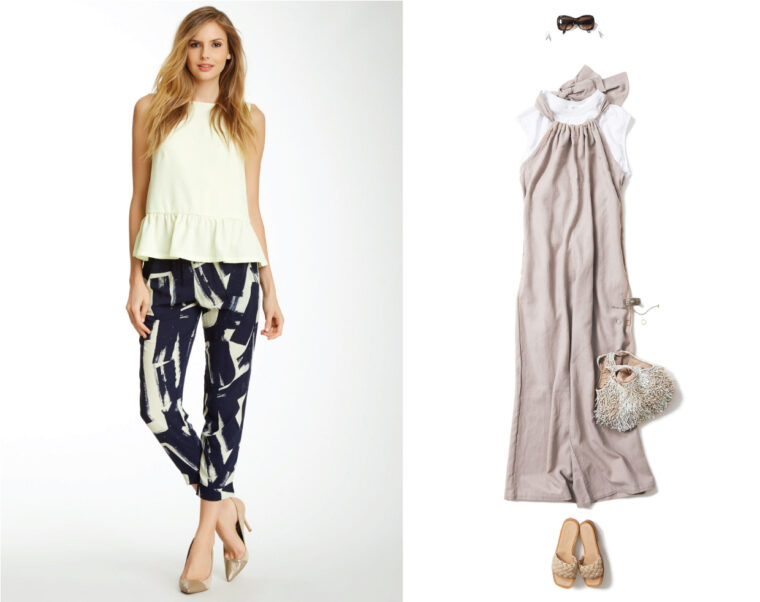 You can see more ideas in my Liesl + Co. Enmore Halter Dress + Top Pinterest folder.
And you can pick up your own copy of this pattern in either paper or in digital format. As always, I can't wait to see what you do with this style! I hope you'll tag us on social media so we can see what you make with it.