Today we're happy to introduce you to Balance, the first new assortment of styles by Named Patterns to be released in five years. Balance is a capsule collection that has been designed for spring and summer seasons.
The Aina Trousers + Culottes pattern includes two variations: classic trousers with a slightly tapered ankle-length leg, and trendy culottes. Both of these lightly fitted trousers have a high rise, fly zipper closure, front pockets, and patch pockets in the back. The front waist is finished with a classic and clean waistband with a decorative button closure at the sides. The back waist has a relaxed elastic detail, making the trousers more comfortable and easier to fit. Either variation can be sewn with or without the decorative topstitching.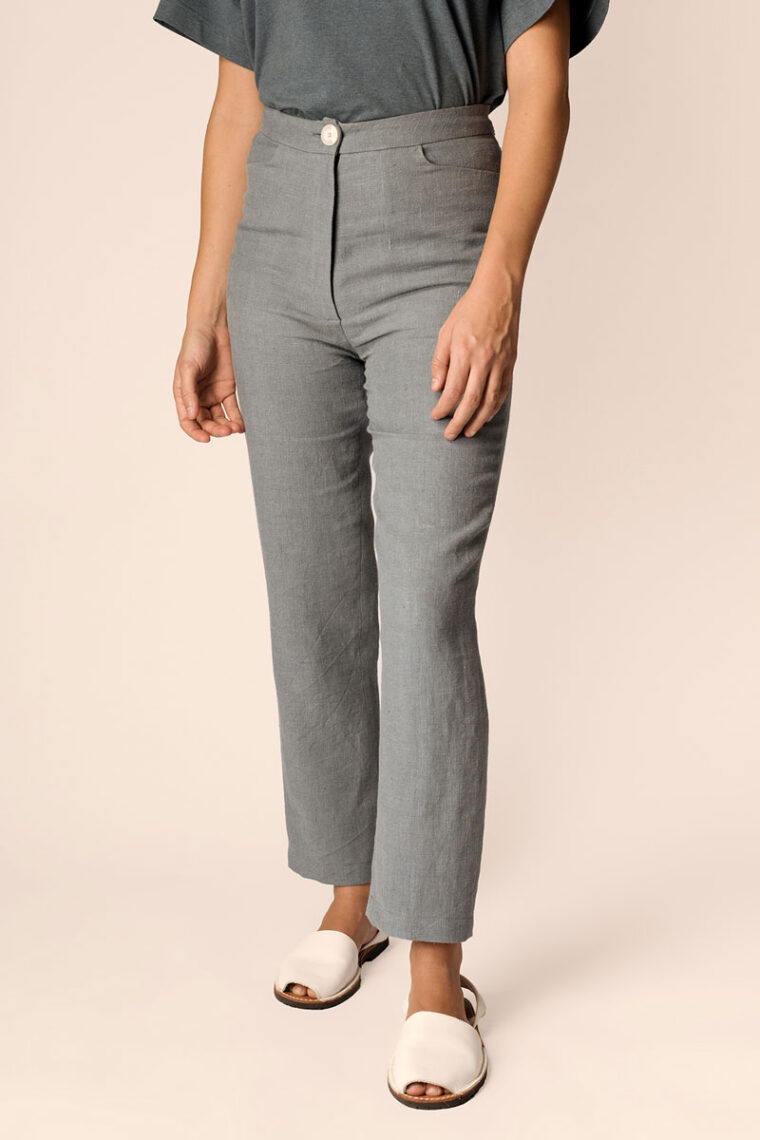 The Kerttu Knot Dress + Skirt pattern includes two variations: a sundress with a tie detail at front and a simple high-waist skirt. Both variations come with a tiered maxi-length hem and an elastic waist. The dress has a deep V-neck and a keyhole detail at front. The rounded back neckline is gathered with the spaghetti shoulder straps. You can adjust the length of the straps through the opening in the back lining.
The Rauha Tee + Tee Dress pattern also includes two variations: a high-hip length T-shirt with a boxy fit and a midi-length T-shirt dress with in-seam side pockets. Both variations have a distinctive rectangular ribbed funnel neck, dropped shoulders, and a relaxed fit.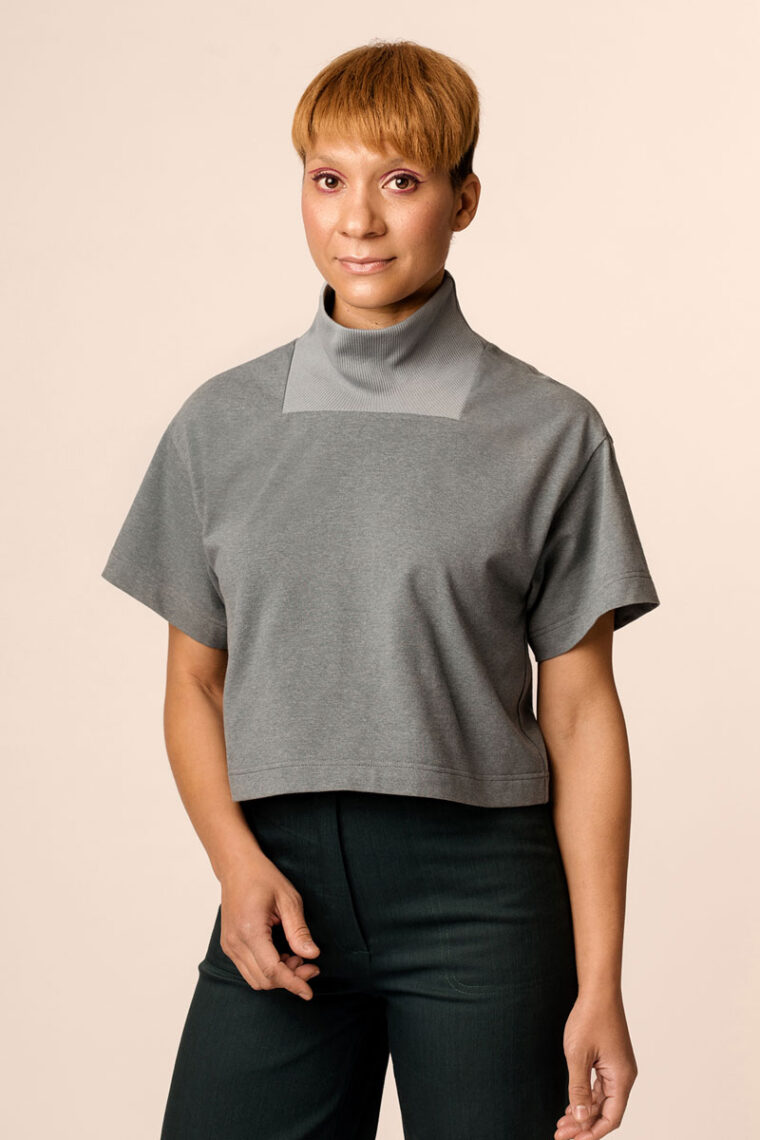 The Sirkka Hooded Jacket pattern is a light, unlined jacket with a detachable hood, long sleeves, and a zipper closure. The jacket features a high collar and large patch pockets with a side pocket and another pocket underneath the flap. The overlapping pocket flaps with snaps create a fun little detail. The hood, hemline, and cuffs are gathered with elastic cords.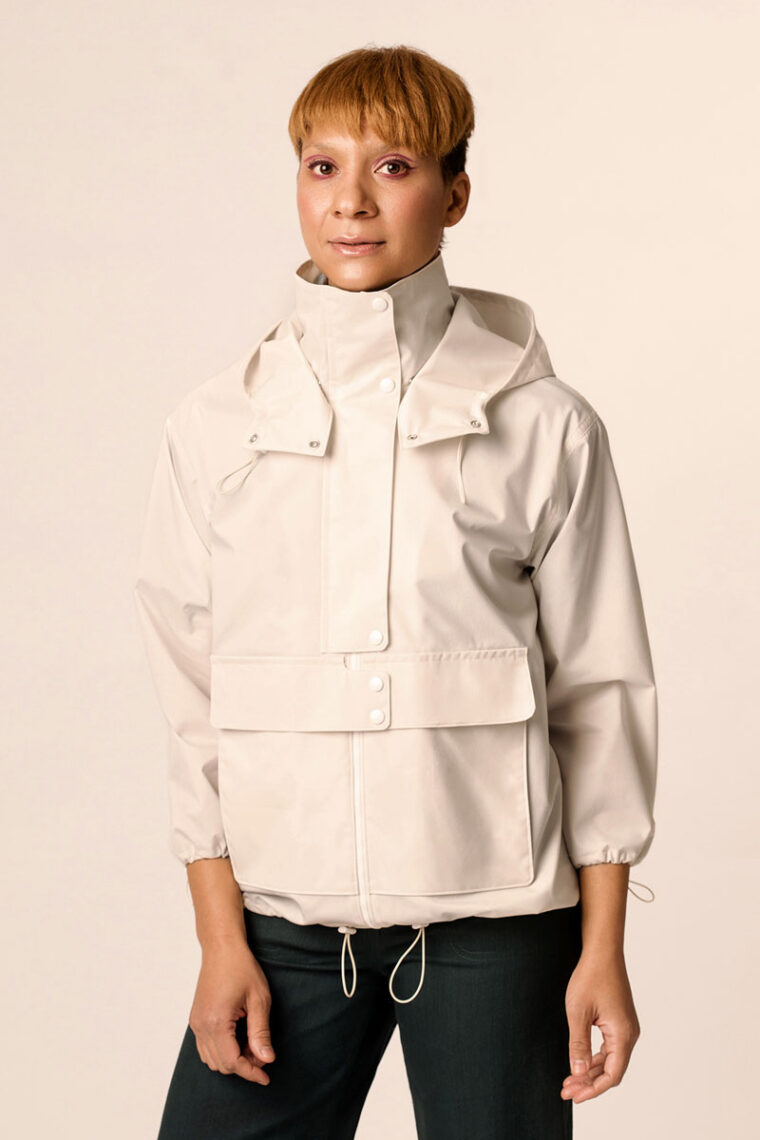 And, finally, the Taika Blouse Dress pattern is a timeless midi-length blouse dress with half sleeves and gathered sleeve openings. This lightly fitted dress features a V-neck and a button closure. The curved waist seam runs below the bust at front, and the gathers at the bust and center back give volume and shape to the bodice, while the vertical seams of the skirt flatter and contour the body.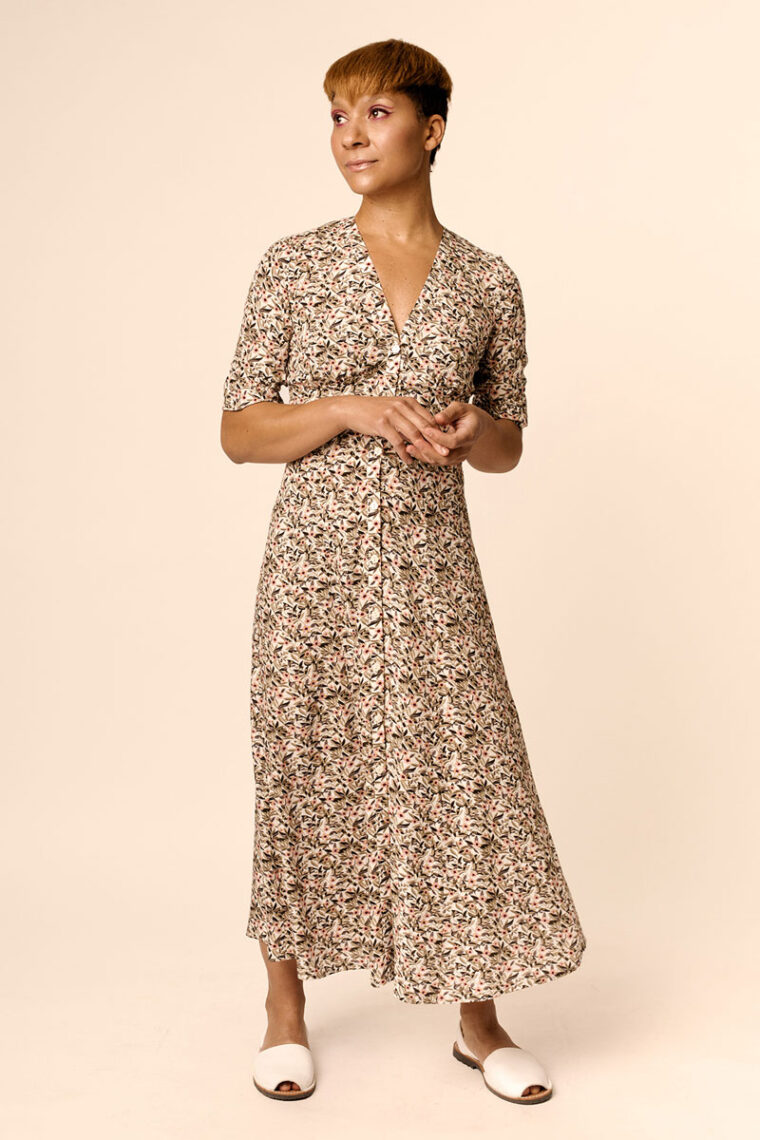 All five styles are available now as digital pattern in the Oliver + S shop.