Hello friends!
I recently mentioned my new fascination with tango, tango shoes, and tango clothing (after all, I'm a clothing designer!). To that end I've been playing around with our Kensington Knit Skirt (I'll blog about it one of these days) and our Metro T-Shirt.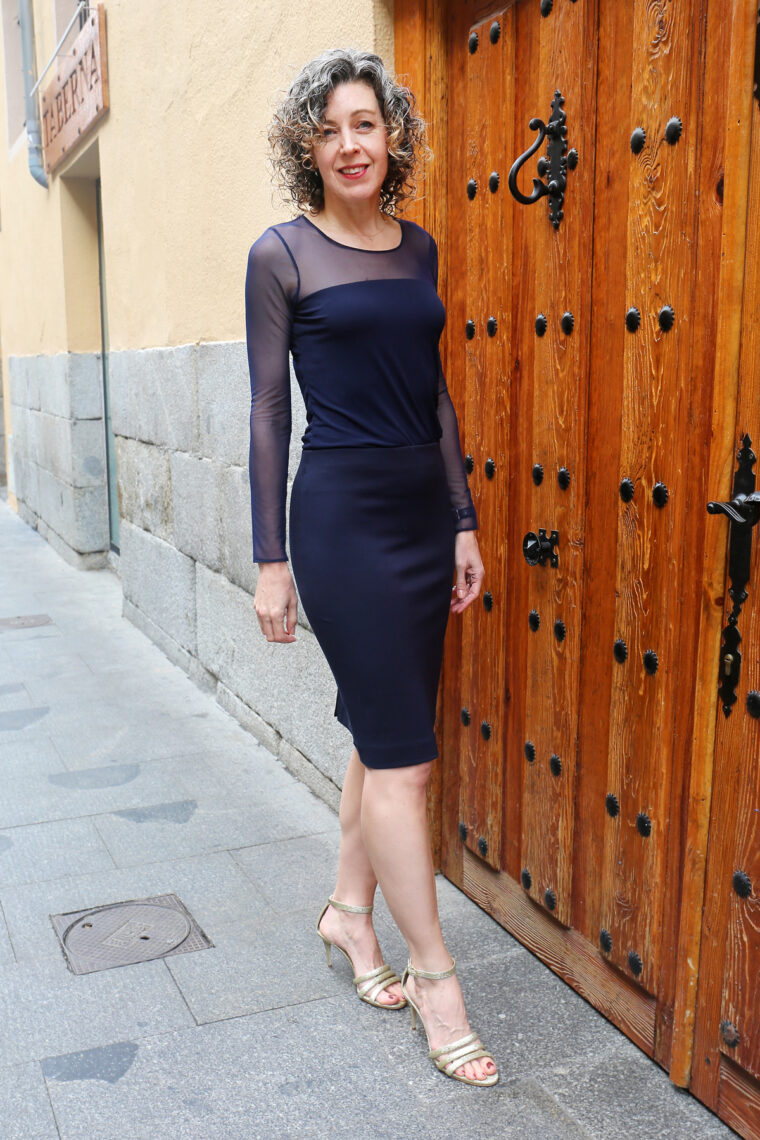 Using stretch mesh and a lightweight jersey (I think it's nylon, but it could be rayon?), I color-blocked our Metro T-Shirt to create something a little dressier and body-conscious for tango classes and milongas (tango parties).
This is so easy to do! I decided where on my body I wanted the sheer panel to start, then I cut the pattern at that spot, perpendicular to the center-front/back fold. I added seam allowances at the cut line, and that was it! In order to assemble the tee, I first put together the front and back by sewing the mesh to jersey. Then I proceeded with the assembly as usual. The serger gives a simple, clear finish to the seam allowances on the stretch mesh to keep it looking neat and elegant. This shirt took very little time to sew!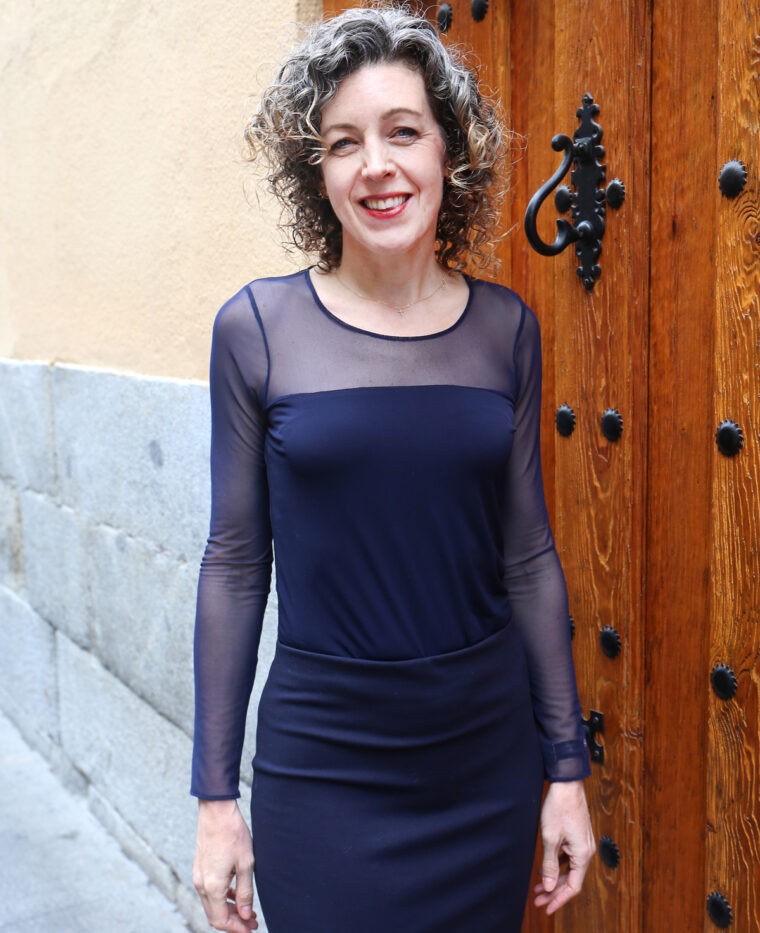 One word of caution: Stretch mesh doesn't stretch as much as jersey. While the bodice was fine, the sleeve was a little too narrow when I first tried it on. Fortunately I had only basted the seam, so I was able to sew it with a narrower seam allowance and it was fine. If I make it again (I 'm sure I will), I'll cut the sleeve one size larger, just to be sure.
Now I'm thinking about doing something similar with our Neighborhood Raglan for more of a halter effect: sleeves from stretch mesh and body from jersey. And I'm dreaming about interesting knit dress ideas …