Hello friends!
I recently started taking tango classes, and I'm slightly obsessed! After many years of ballet, tango is a very different way of moving. And it's true that it takes two to tango; you really can't dance it alone, and the woman has to pay very close attention to her partner and be extremely sensitive to his lead so that she knows what's coming and can respond quickly and appropriately. It requires a great deal of focus, and I love how everything else fades away when I'm dancing. In a way, I suppose it requires a sort of zen, which I need more of in my life these days. There is so much to learn about it, too. I love what an elegant dance it is, and I'm looking forward to learning much more as our class progresses. You don't learn tango in a few months, I've discovered.
Pinterest Picks
Tango also requires a very particular shoe, and I purchased my first pair recently. The heels are high (which I love and prefer to wear in regular life as well) and the shape is quite open, like a sandal, but secure to the foot with a heel cup and straps. Most tango shoes are a bit traditional and frankly a little boring, but of course being a very visual person I immediately started noticing images of beautiful street-wear shoes that might be appropriate for tango as well.
This little obsession coincided with reading the book So Big by Edna Ferber, part of which takes place in the 1920s. (I highly recommend it.) I've always had a love of the fashions of the 1920s, and after I finished the book I starting looking back at photos from that era. And oh, the T-strap spectator shoes! They're so lovely and in some ways very similar to a tango shoe. But no one seems to be making them right now. They're not in fashion, unfortunately. So I find myself dreaming of gorgeous, feminine, practical high-heeled T-strap shoes for street wear as well as for tango. And I'm sharing some images with you today since they're on my mind.
See what I mean? So pretty.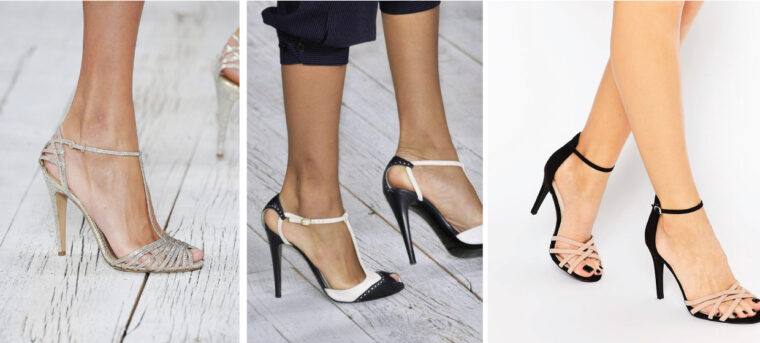 I think any of these would be dance-worthy.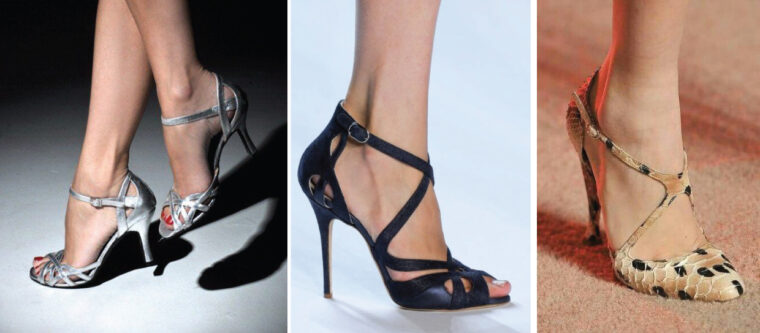 I especially love a neutral metallic color for tango shoes.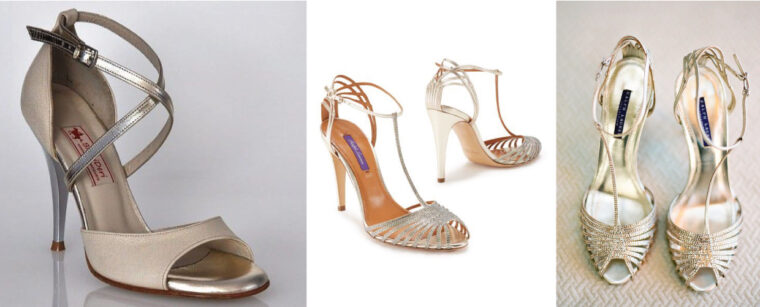 But I would wear any of these for everyday, I admit. Aren't they cool with jeans?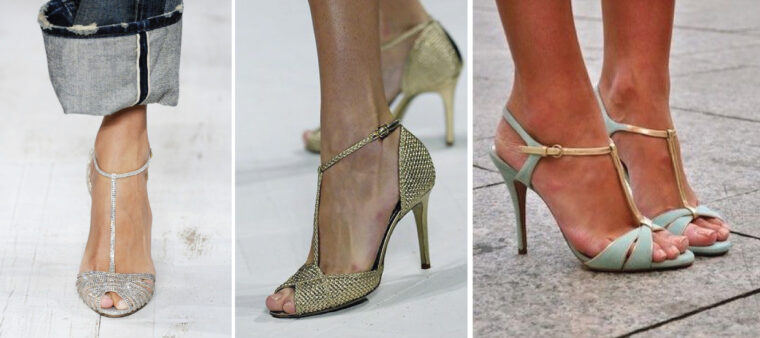 Along with vintage-style tango and street wear shoes, I'm also thinking about tango clothing. Again, it's a very particular "look," and I can't say I love most of it because it's generally not very subtle, but it's got me thinking about body-conscious styles that feature some sort of interest at the back, like peek-a-boo openings. I'm looking for alluring and elegant rather than overtly sexy. Since you dance so closely in tango, your back is more visible and often more interesting from a fashion standpoint than your front. Of course I'm thinking about what I'm going to sew for myself, probably inspired by some of these images. I've already sewn two of our Kensington Knit Skirts and just finished making a modified, simplified version for classes.
Now I'm thinking about tops made with rayon jersey and stretch mesh for sheer details. I might try modifying our Neighborhood Raglan to add sheer stretch mesh sleeves to try for my first item. I'm not going to tackle the open back right now–no time.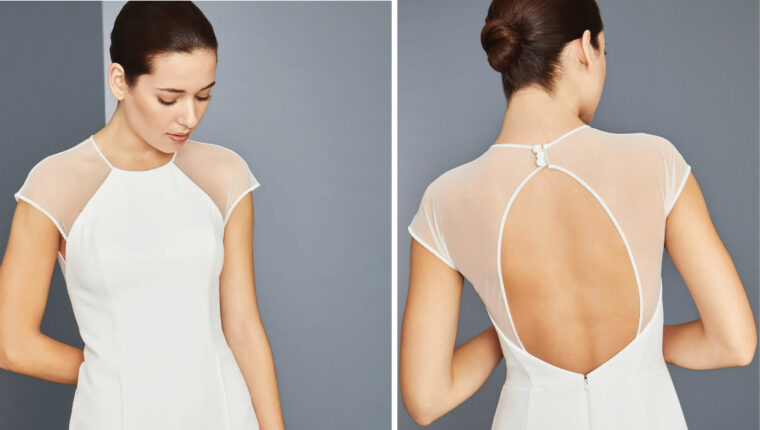 Later I might modify our Metro Tee to create an open back like the one below, left. And while I definitely don't have time right now, the bandage-style dress at the right may stay on my want-to-sew list. It it's so stunning, and the front could be very demure in contrast to that va-voom back view.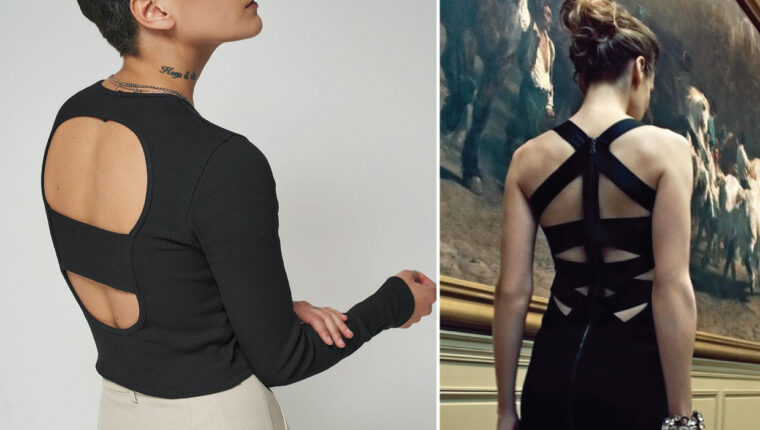 So that's what's on my mind these days. I wonder if any of these inspirations will find their way into the fall pattern collection in one form or another, since I'm just starting to think about that as well. We'll just have to see, won't we? Does any of it appeal to you?
We'll be back next week with some inspiration for those of you who are new to sewing. In the meantime, have a wonderful weekend!