Hi there!
It's been a while since I've introduced myself, so if you're newish to our little sewing community I'd like to say welcome and hello. And if you've been with us for a while now, hello again!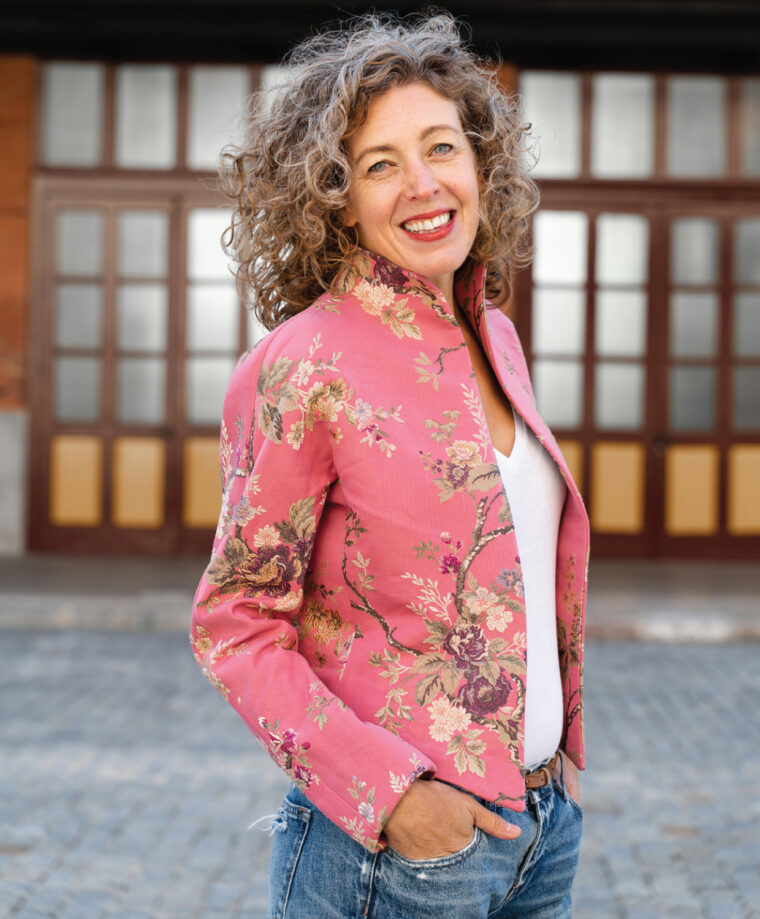 I'm Liesl, the designer behind the Liesl + Co., Oliver + S, Straight Stitch Society, and Lisette for Butterick brands. I'm also the author of two sewing books as well as a teacher of many online sewing classes and sewing videos. I studied fashion design at the Fashion Institute of Technology in New York (FIT) and worked for large brands like Ralph Lauren, Esprit, Geoffrey Beene, and Tommy Hilfiger before starting this little pattern company.
We focus on classic, timeless, sustainable clothing designs with excellent drafting, sewing instructions that guide you along every step of the way, and lots of ideas and inspiration for customizing your sewing, as well as help with fitting. Our goal is to help you develop an individualized, sustainable wardrobe of pieces that will allow you to sew clothing exactly as you want it to be and that you can wear for many years to come.
We launched in New York in 2008, and moved to Madrid, Spain, in 2015. I love to share both of "my" cities and I enjoy traveling to find inspiration. I try to bring an international sensibility to our designs to give you a level of sophistication that can fit every part of your lifestyle, from very casual to formal and dressy. The community that has grown around us has been such a source of inspiration and fun; it such a pleasure to get to know you, to introduce you to other friends in this community, to share skills and techniques and inspiration. We invite you to be a part of it as well.
We'd love to get to know you better. If you haven't signed up for our newsletter or to have blog posts sent directly to you via email we encourage you to do so! You can also follow us on Instagram, (Liesl + Co. and Oliver + S) and Facebook (Friends of Oliver + S, Friends of Liesl + Co.) and YouTube.