Hello friends.
Let's talk about the new Fira Dress + Top pattern today, shall we? When I introduced this style the other day I told you about the features of this design. Now let's talk about fabrics and styling. Because half the fun of sewing is getting to wear it afterwards, right?
This style is great for light- to medium-weight woven fabrics, preferably with a little bit of drape to them. Chambray, lightweight cottons, linen, shirting, flannel, and crepe would all be great choices. The lines are simple enough that it would be great for large-scale prints. Color-blocking might also be fun to try since you could play with the shoulder yoke.
How to wear it? This is one of those styles that can truly be worn year-round. I wore it alone, made in linen, this summer, and it was extremely comfortable and easy to throw on in the morning. Now that it's fall you can layer it over tights, boots and a long-sleeved knit shirt. Come winter, add a cardigan and you'll be all set!
Here are a few ideas to help you get started. The drapey chambray looks so versatile to me. I also love the pinstripes and all the ways you could play with them. (Cut the back on bias and do a chevron at the center back?) Add leggings or skinny jeans for cooler weather.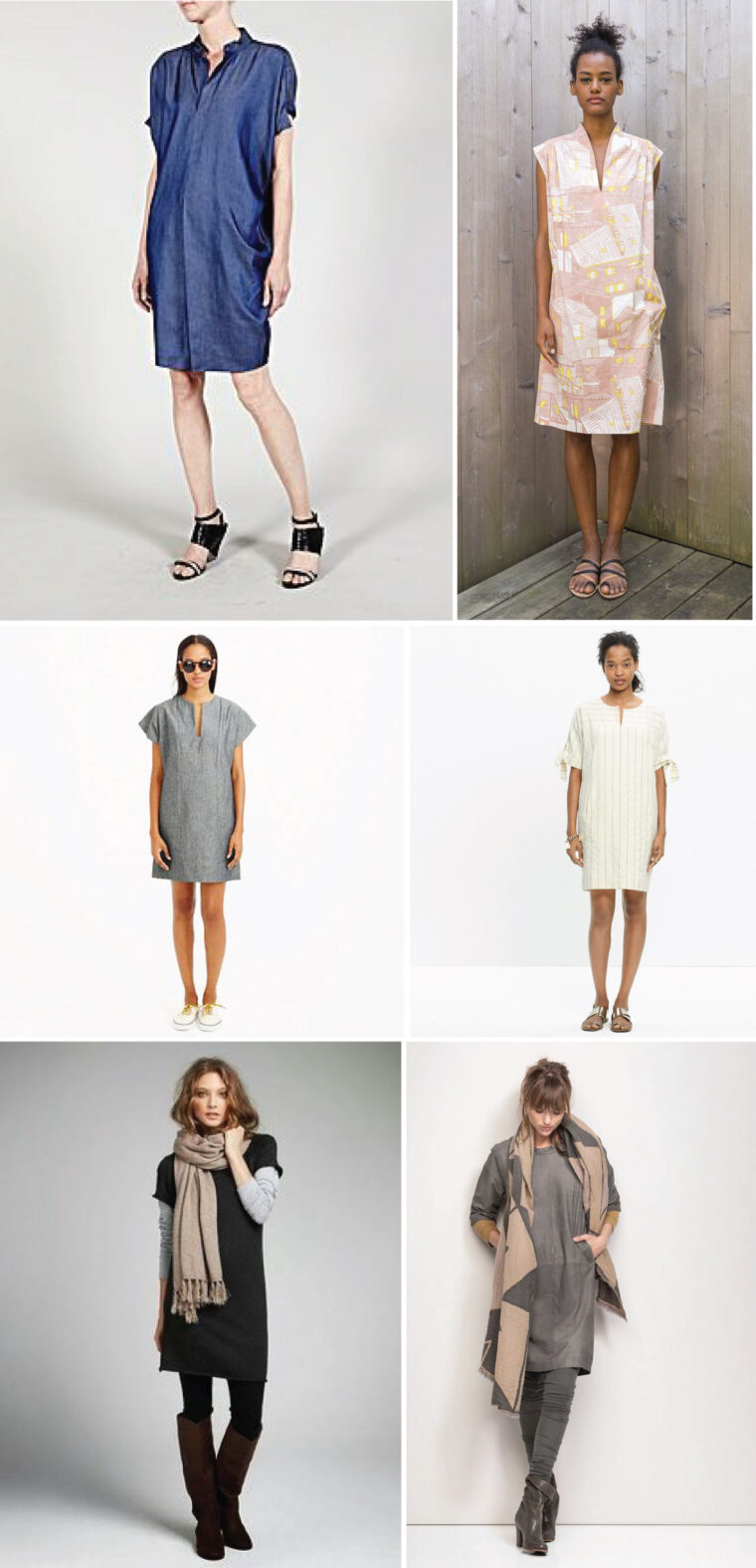 For more inspiration you can always visit my Fira Dress + Top Pinterest folder. There are so many ways to make and wear this style!
As always, I hope you'll enjoy sewing this one! You can pick up your own copy of this style in paper or in digital format. I'd love to see what you do with it. We hope you'll tag it #lieslandco and #firadresstop so we can see your makes!