Hello friends!
More summer sewing here. This one is a sheer linen Verdun Woven T-Shirt. So easy and cool to wear on these crazy-hot days in Spain!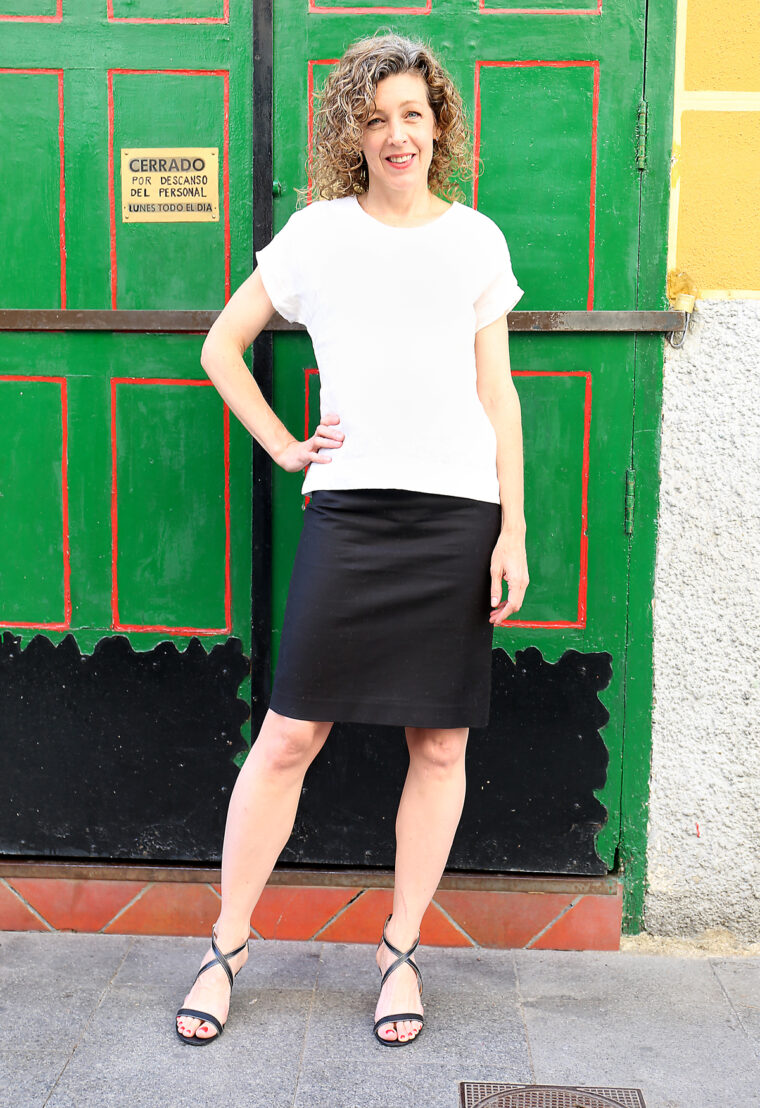 This fabric was originally a curtain I made for our New York apartment. I loved the open weave of the linen, and it was perfect for concealing shelves in our bedroom while allowing air to circulate. I kept the curtains when we moved, and I've been slowing using using the fabric for other purposes. Something about the texture and the sheerness really appeals to me. I also like how the sheer fabric contrasts with the opaque facings at the neck and hem on this pattern, which adds to the visual interest in my opinion. (The fabric doesn't look so sheer in these photos as it is in real life, interestingly…)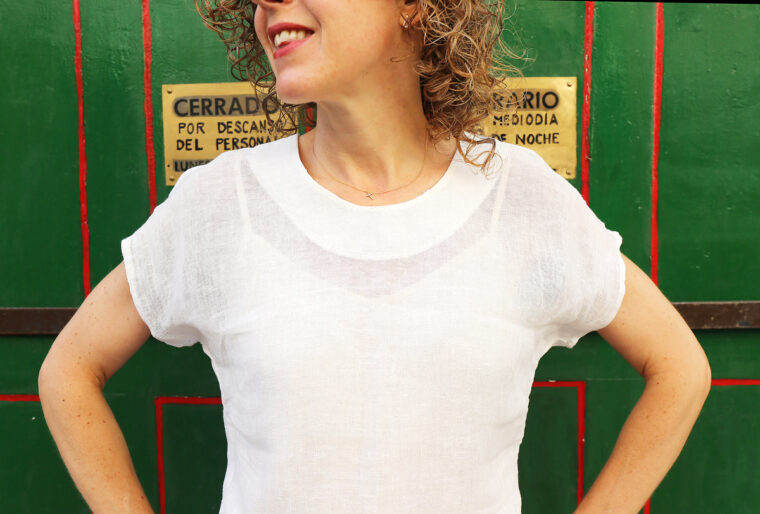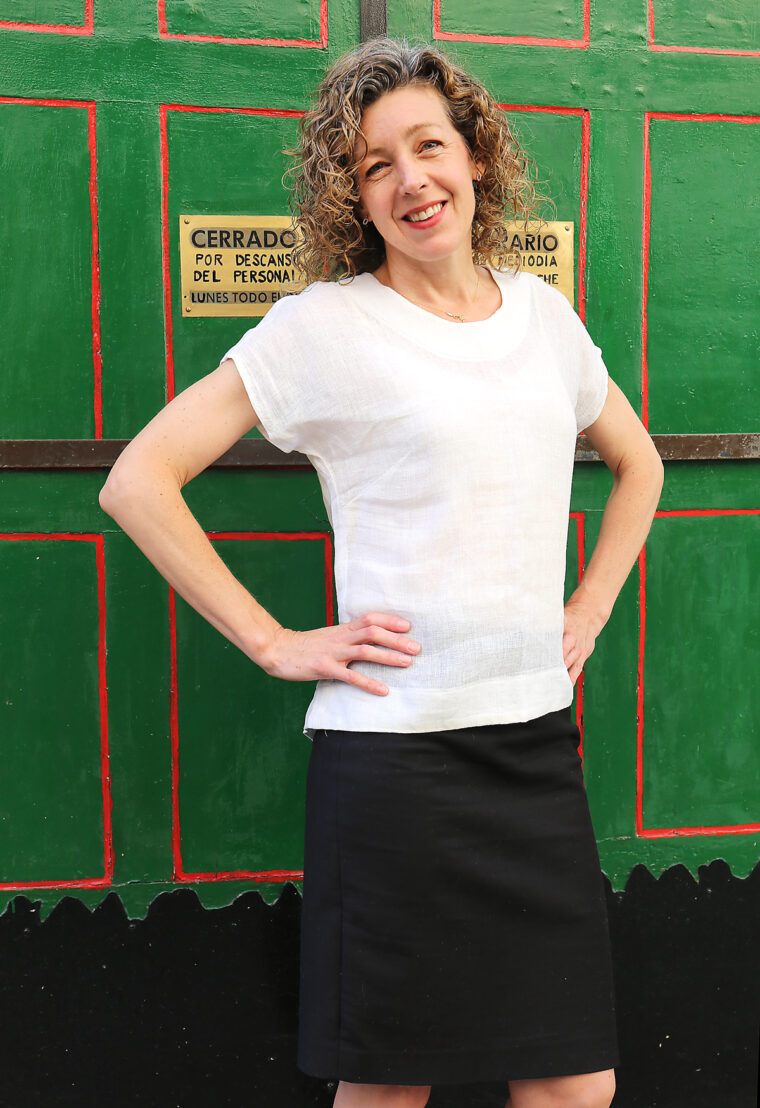 I like how this top can be worn untucked or tucked in, depending on the look you want. To make it look more casual with my pencil skirt, I kept it untucked. I might tuck it in if I'm wearing something more voluminous, depending on the look I want.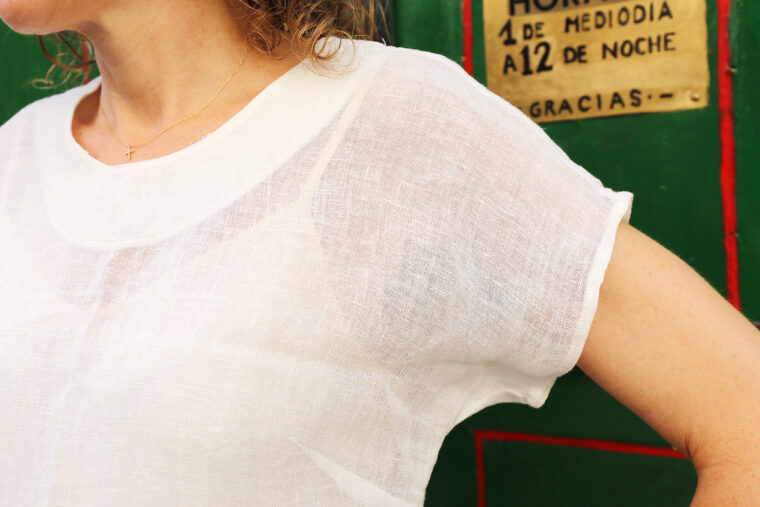 You can get your own Verdun Woven Tee pattern right here. We hope you'll tag us if you make it! #verdunwoventee #lieslandco.