I've been sewing swimwear for my kids for about seven years now. The Field Trip Raglan pattern is, hands down, my most-used pattern for swimwear. Though my girls prefer more traditional, tank-style swimsuits, I always like them to have a rash guard or two for our annual beach vacation. More coverage = less fighting over sun screen = more relaxing vacation for Mom.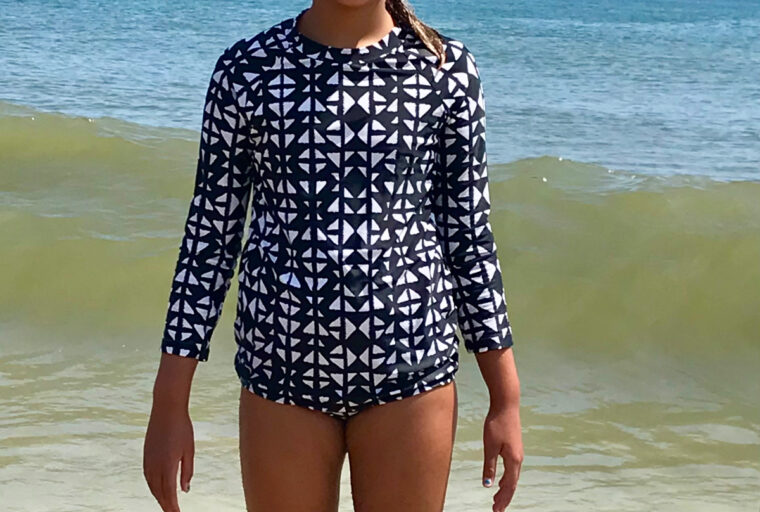 I last made rash guards for my kids two years ago, and my nearly-11-year-old daughter didn't have any that fit. We found a striking geometric-print swim knit at Fabric Mart and I set to work.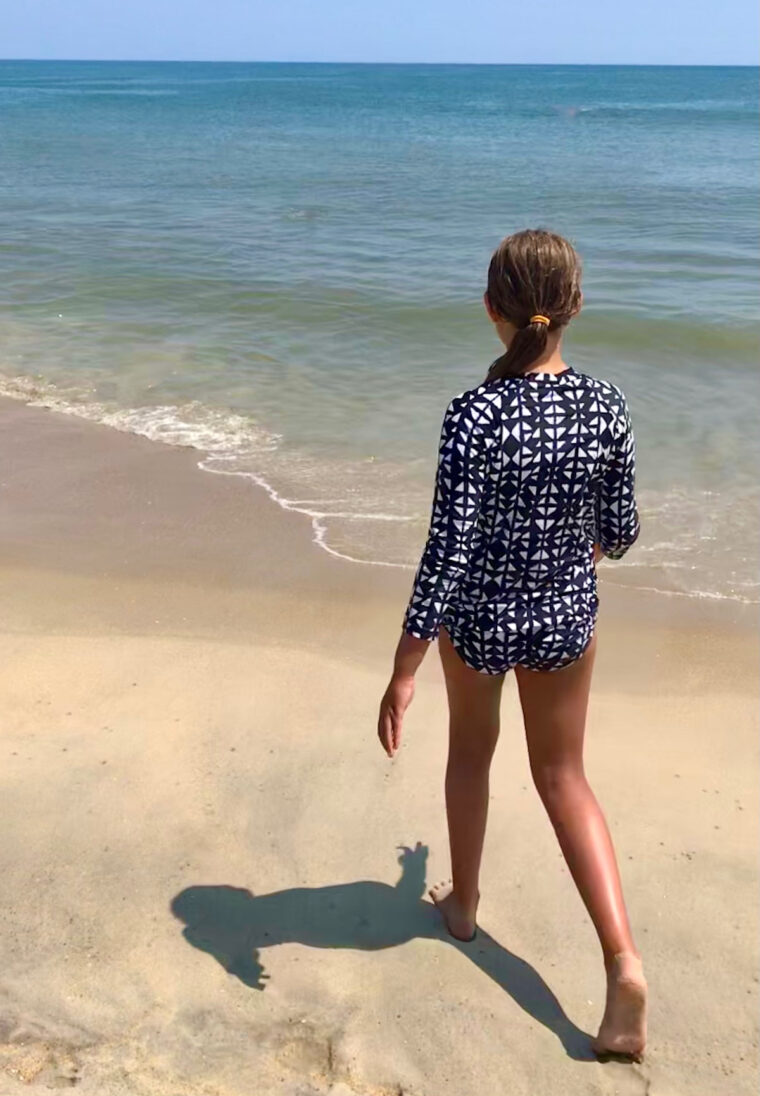 When I make rash guards for my girls, I like to line the front panel with swimwear lining for a little more modesty. When using the Field Trip Raglan pattern, I simply cut out a second front from the lining material, and then treat both fronts as one piece when I sew the shirt. You can reduce a little bulk in the hem by cutting the lining shorter, so that you only have to fold up the main fabric for the hem.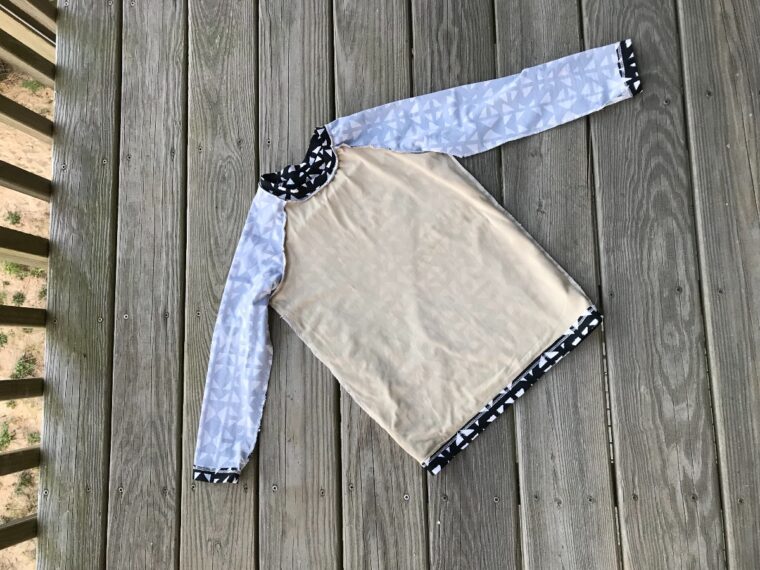 The only other change I made to the pattern was to cut the neckband 2″ wide for a bit more coverage.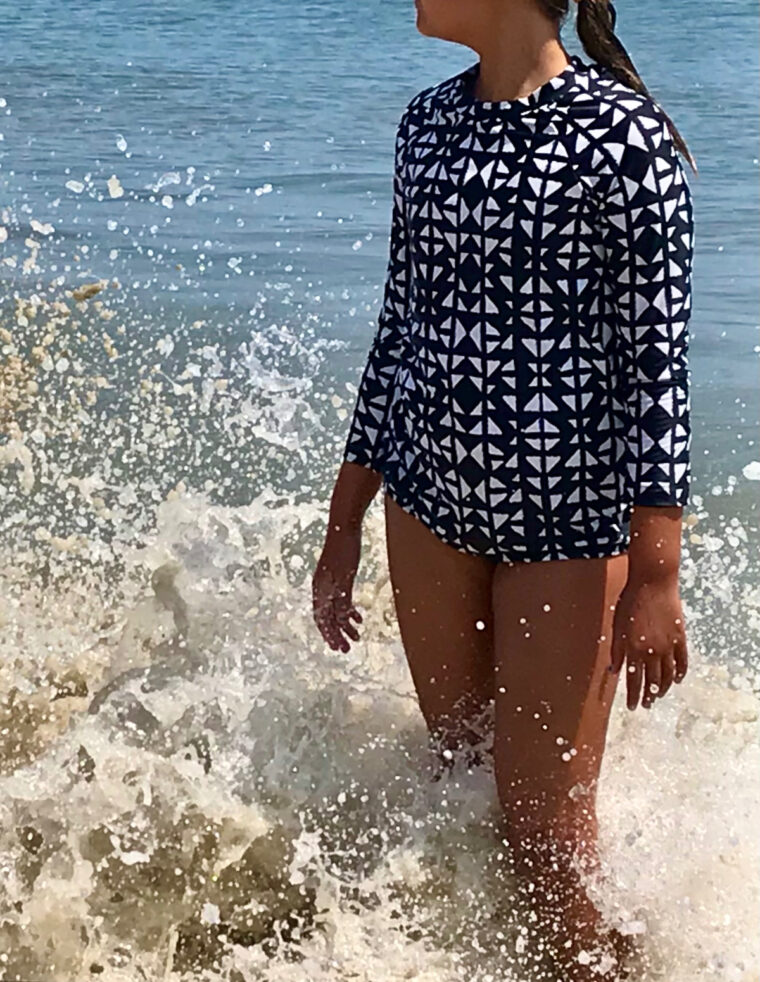 I construct these rash guards using my serger on the seams, and my coverstitch machine for the hems. I usually also topstitch the neck seam, but forgot to do that this time.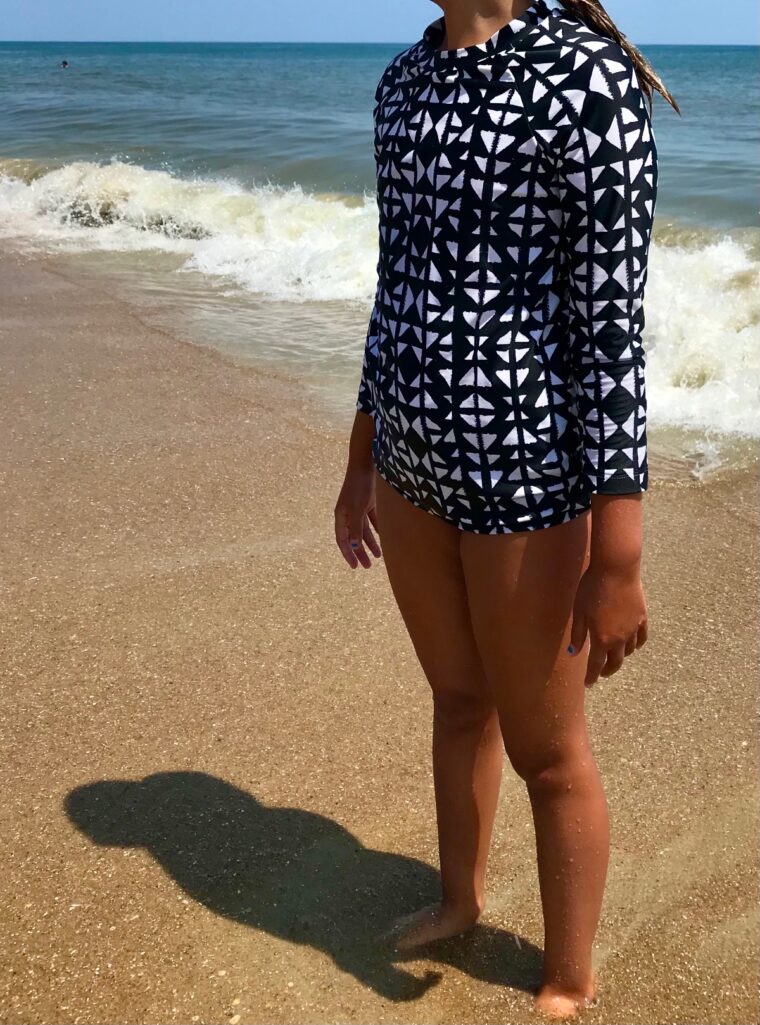 My daughter's measurements fit the size 12, but I wanted the shirt to fit tightly so I cut out a size 8 with the length of a 12. I probably should have gone for the 10 as I think it will be too tight for her next year. Won't be long before it is time to start altering Liesl + Co. patterns for her!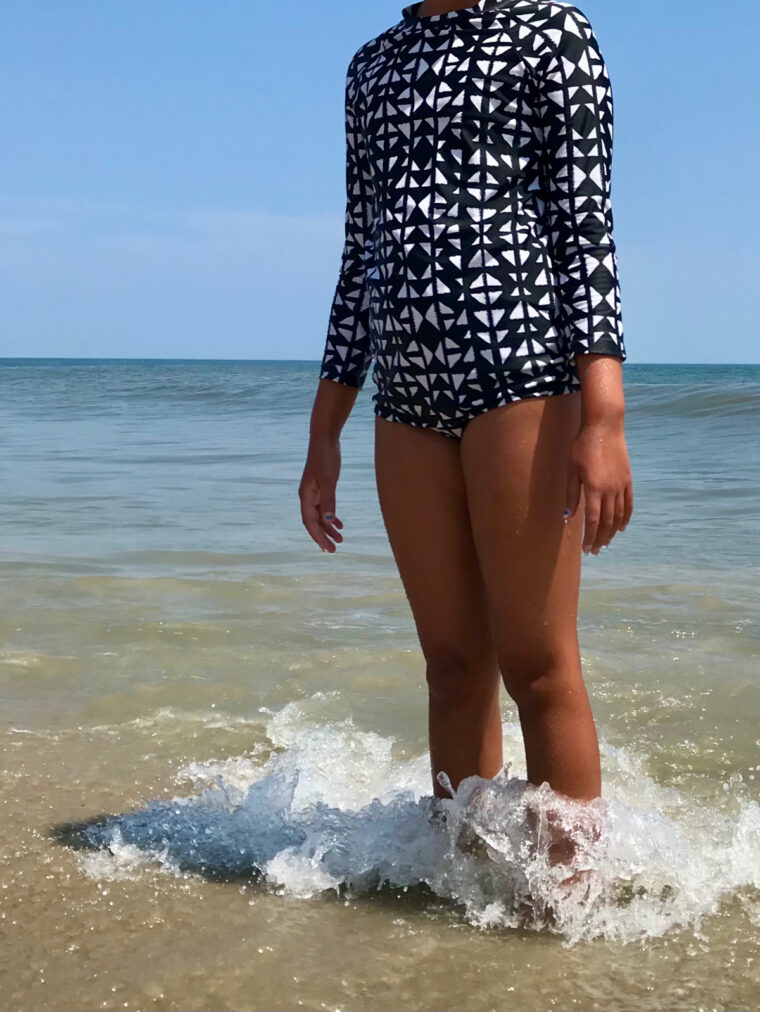 I made the matching bottoms using the Cosi Swimsuit by Sew Pony.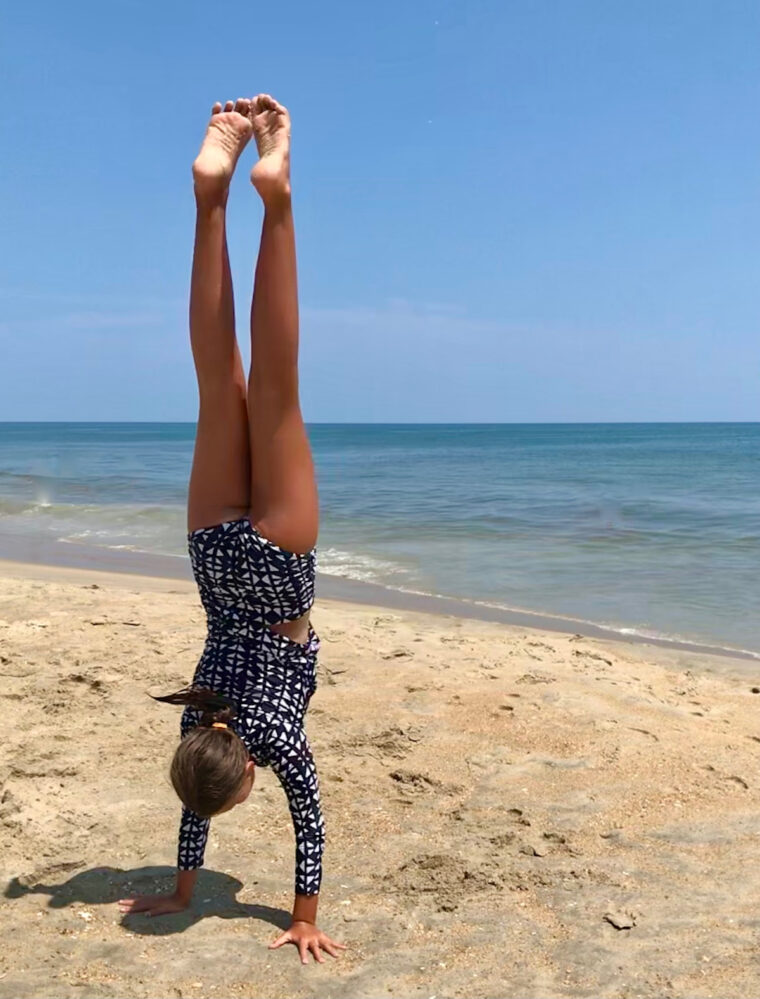 If you're looking for ideas for sewing some DIY swimwear for your kiddos, you may want to reference this post from last year. It includes many examples of swimwear sewn from our patterns, ideas to tweak other patterns to make swimwear, and tips for success when sewing swimwear.