Hello friends!
It's my great pleasure, once again, to introduce you to our newest collection of patterns. Here is the first one, the Marais Knit Dress + Top.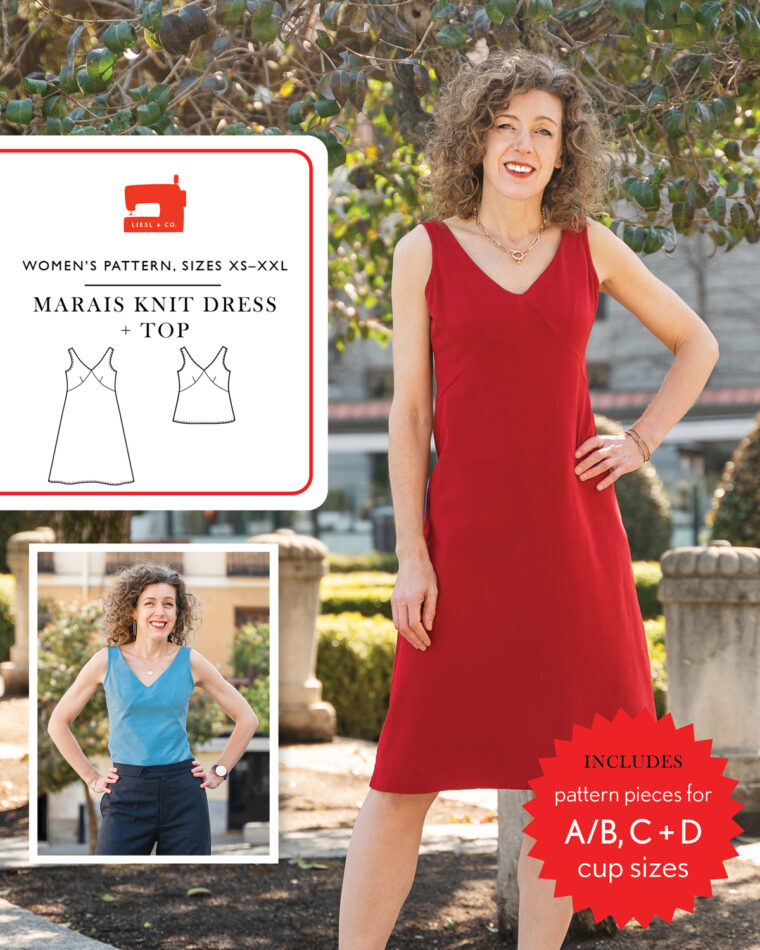 The Marais is a semi-fitted pull-on sleeveless knit dress or top with front and back V-necks, which I find to be really attractive and a nice variation on the standard scoop-neck tank top. We've added some strategic seams to this style to help with fit and to add some visual interest as well. And of course we've included cup sizes, since I know you appreciate that. I think you'll find that this style is lots of fun to sew. Make it as a pretty, easy-to-wear dress or choose the top for a versatile style that can be worn on its own or under jackets for professional attire.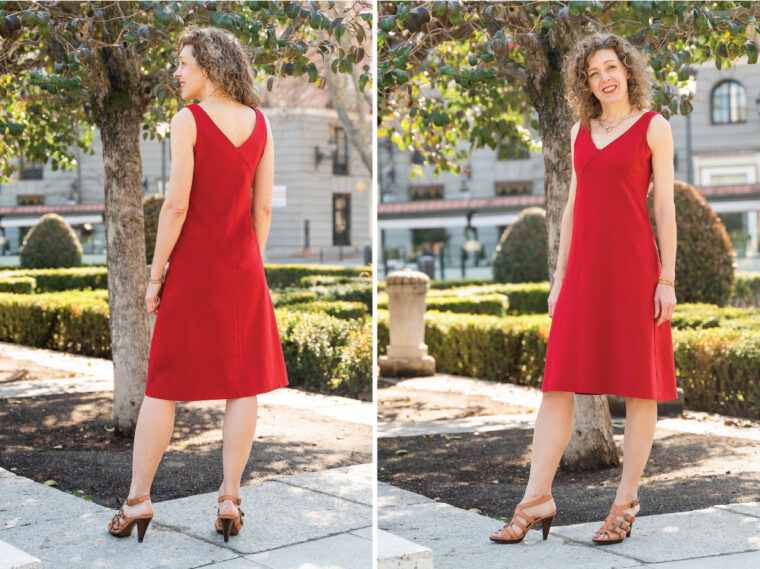 For fabrics, we recommend cotton/spandex jersey or lightweight ponte. If you want to play a bit, you could also select lightweight drapey woven fabrics like silk and cut the pieces on the bias. (If you do this, I would recommend going up at least one size.) I'll tell you more about this later and show you a dress I made using lightweight wool suiting.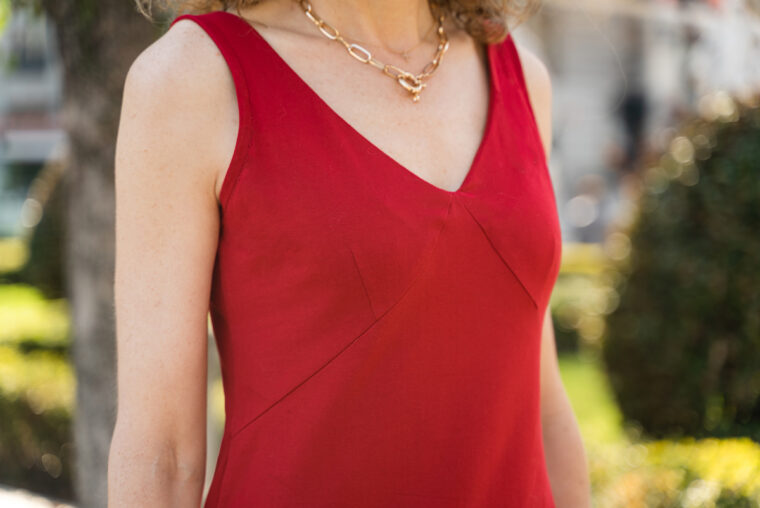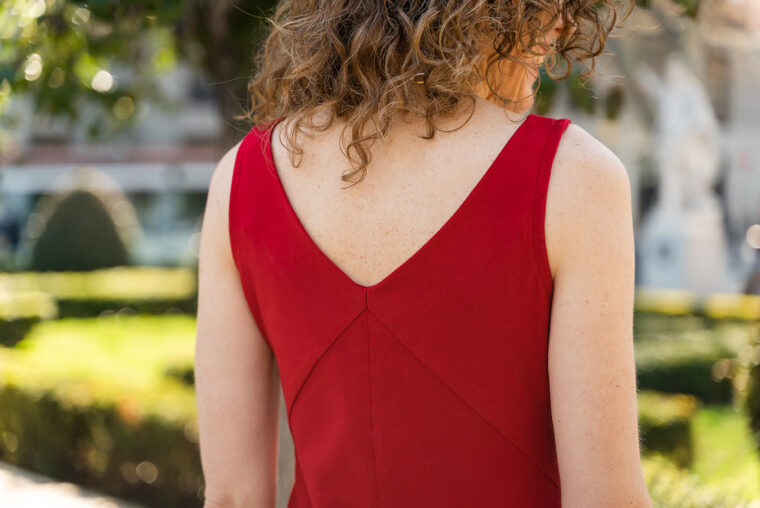 For these photos of the top I paired the top with our Hollywood Trousers, since this style would be great for both casual and for work. You'll also see how it can be worn for leisure when I introduce you to another of our new patterns!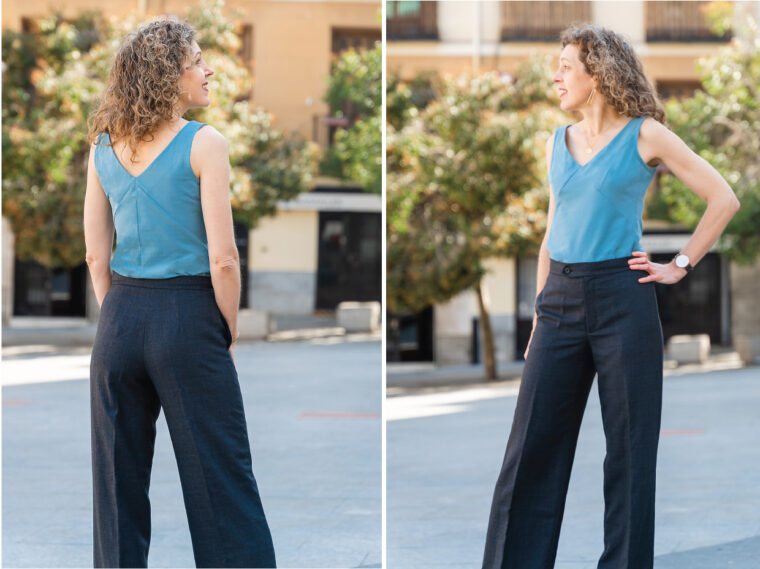 I like how the seams meet at the side seam for an interesting V shape. You could certainly use the seams for some color blocking if you like, too.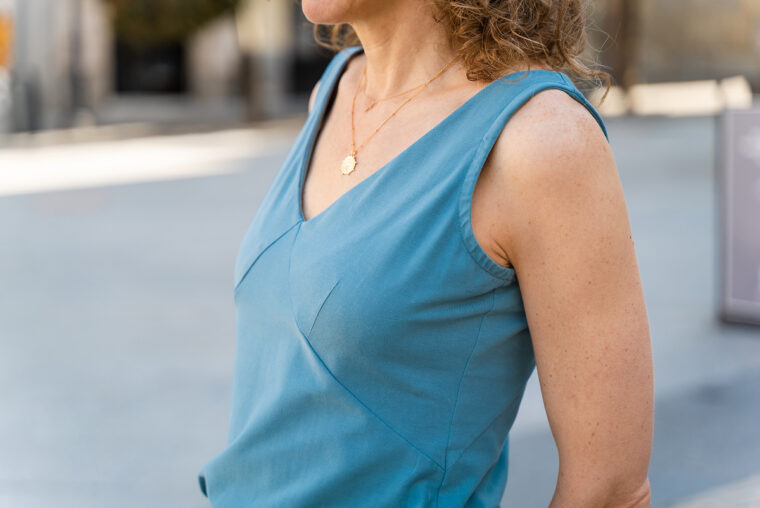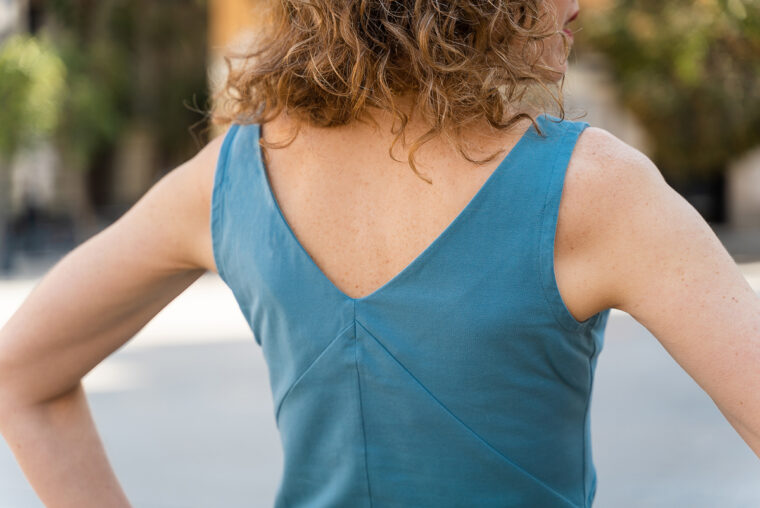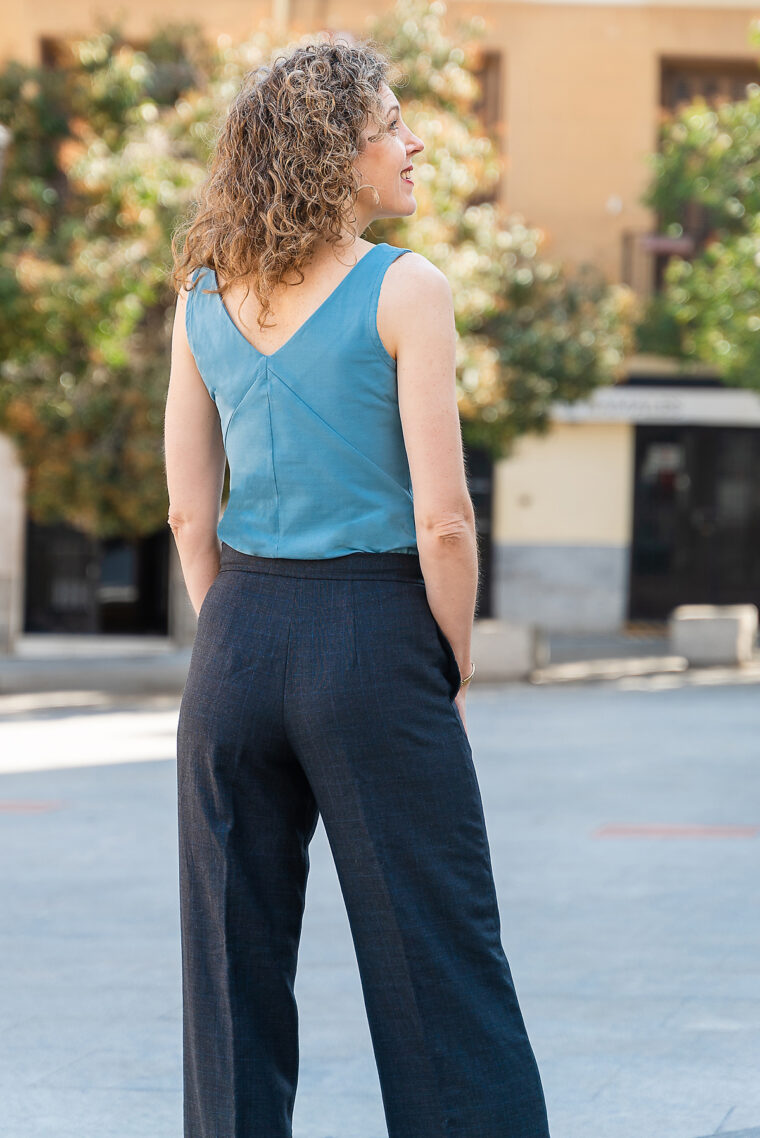 I hope you'll get lots of use out of both version of this pattern. It gives you lots of options for your own creativity.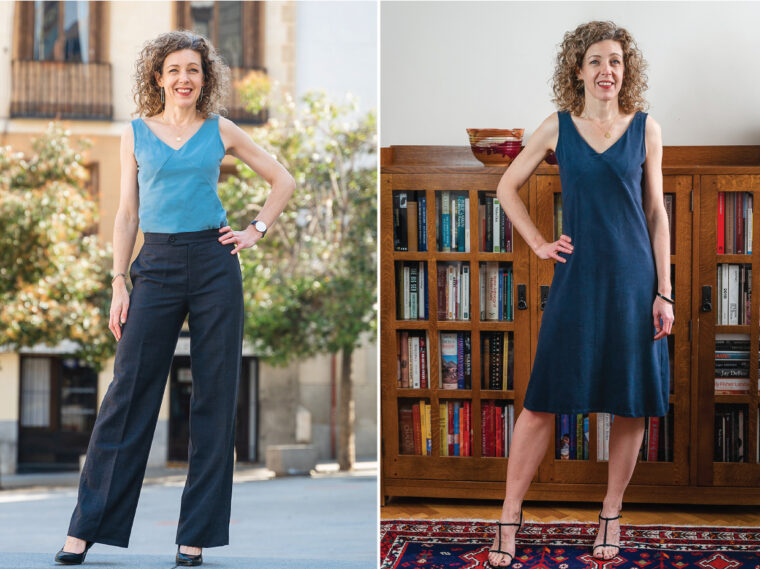 For inspiration, as always, in a little while I'll show you some photos that might get you thinking about fabrics, colors and styling. But to give you a little more feel for this style, here's a short introductory video we shot this week.
As always, we hope our sewing patterns will be a jumping-off point for you to express your own creativity and your own style.
We'll also show you our testers' examples of this style, so stay tuned. In the meantime, you can order your own Marais Dress + Top pattern from our website in either paper or digital format.
I can't wait to see what you make from this new pattern. Be sure to show us by uploading your photos to the Liesl + Co. Flickr group and tagging them #maraisdresstop and #lieslandco on Instagram.