Hello friends!
Today I'll talk to you about fabrics and styling for our new Wynwood Robe + Sleep Shorts sewing pattern. When I introduced the pattern I showed you a few different fabrics. Our testers showed you some of their versions, too.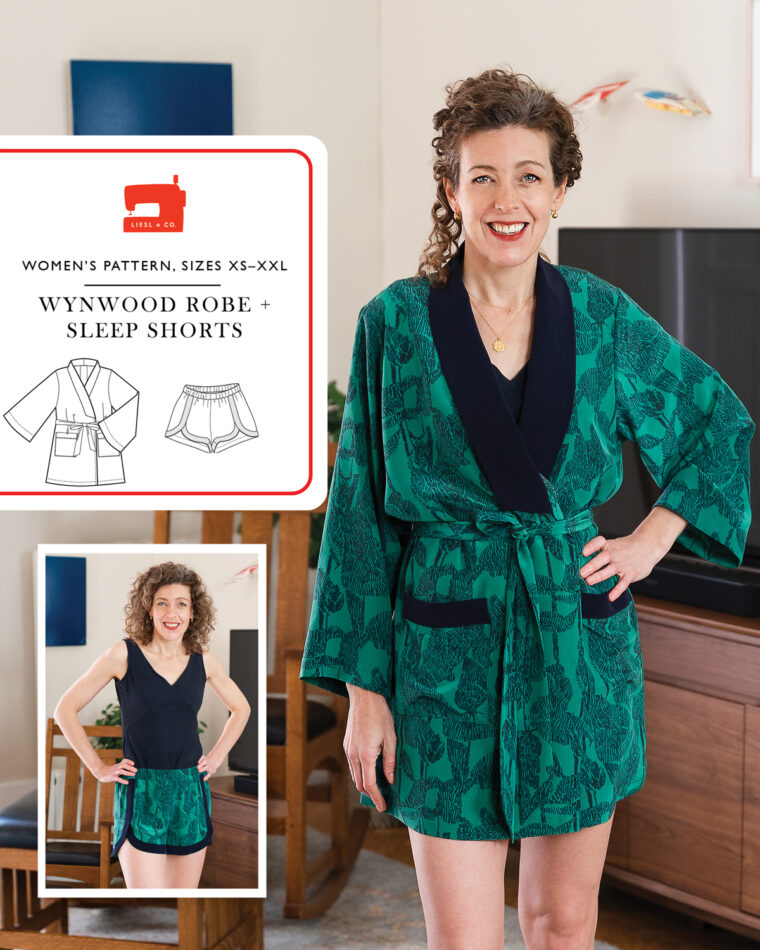 S has already claimed these samples for herself. She loves the lightweight slippery fabrics I used for them, and I love seeing her wear them. They're a very glamorous alternative to her usual sweatshirt and sweatpants. The fabric feels like silk, but it's actually easy-care polyester that, surprisingly, cost about the same as silk. (I wish I had been able to find silk in such a pretty color and print, especially at that price!)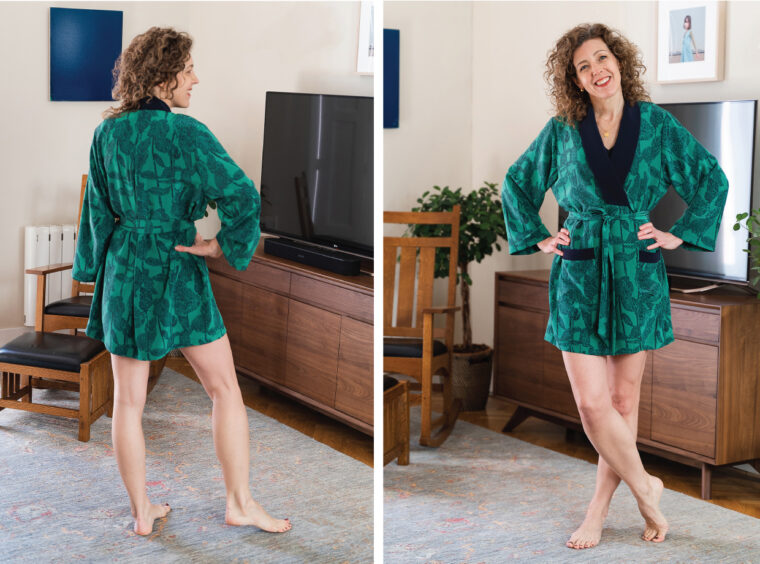 The robe is very well suited to many types of cotton, linen, silk, or rayon. You could also make it with flannel, French terry, or toweling if you want something warmer. Certainly other types of knit fabric would also work well; for example, a jersey bathrobe would be both lightweight and very cozy.
For the shorts, woven fabrics like cotton, linen, silk, and rayon are also terrific. If you make this with a knit I think the facings would probably still be best in a woven, but stable knits could work as well.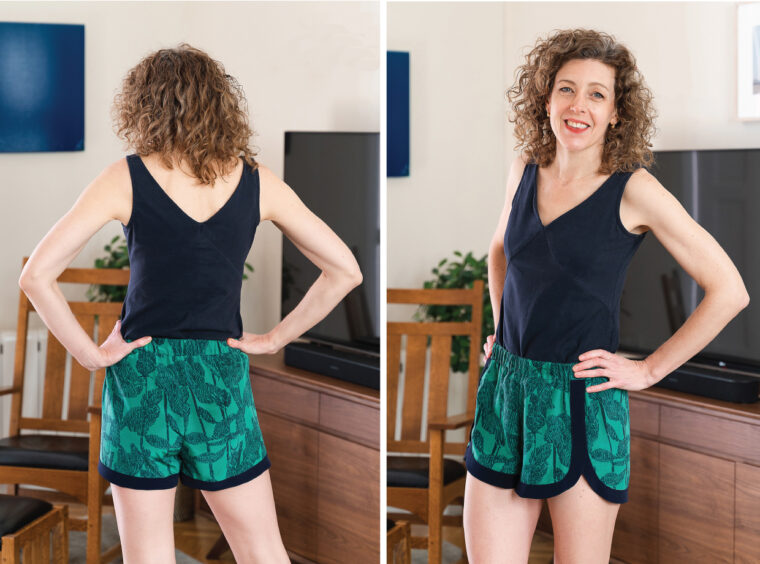 What fabric will you choose for your robe? Maybe you'll make one for a friend, too? This would be such a terrific gift for a friend who could use a little extra love. You could also use our Camp Shirt pattern for a classic pajama with shorts look!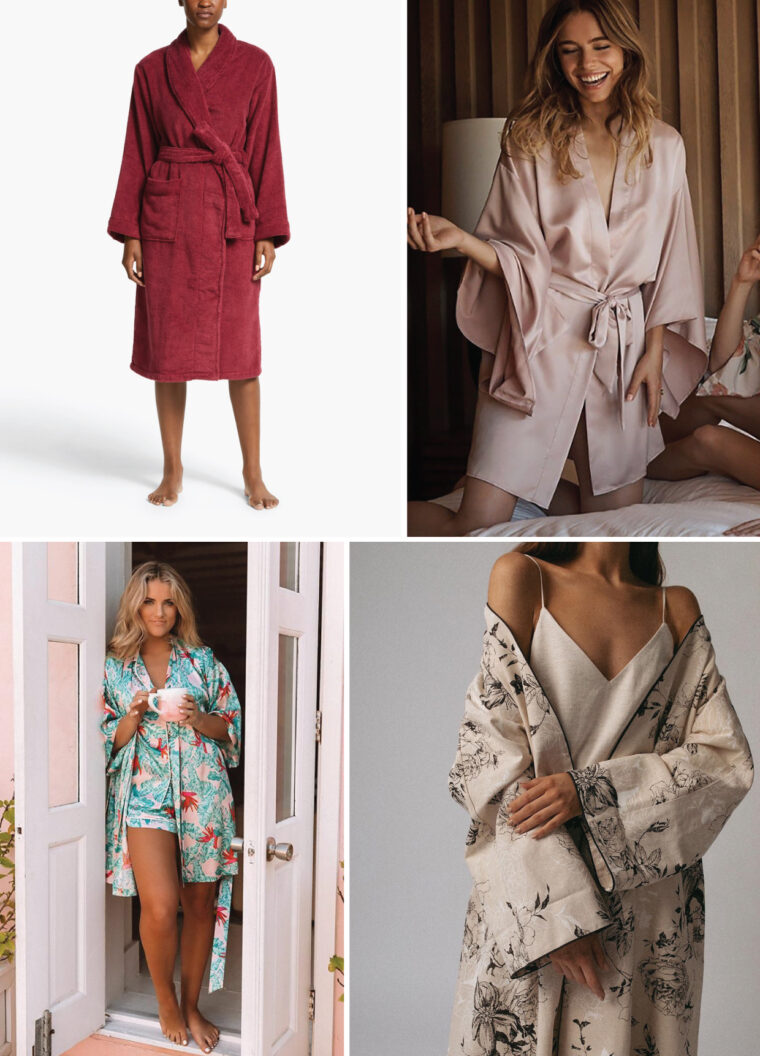 And for the shorts? Make them to match your robe, or make a Marais Top to wear with them like I did on the pattern cover. Here are a few ideas to inspire you.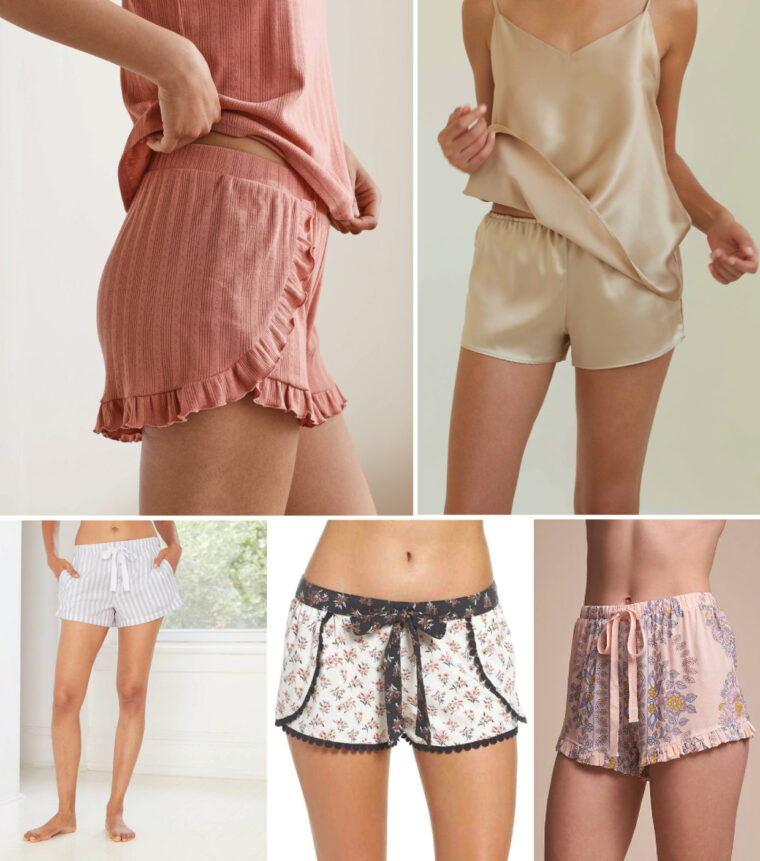 But what about the daytime? I wanted a little glamor for my "day robe" or duster, so I chose this rayon with a large-scale print. This is a style where you can have lots of fun, so don't hold back!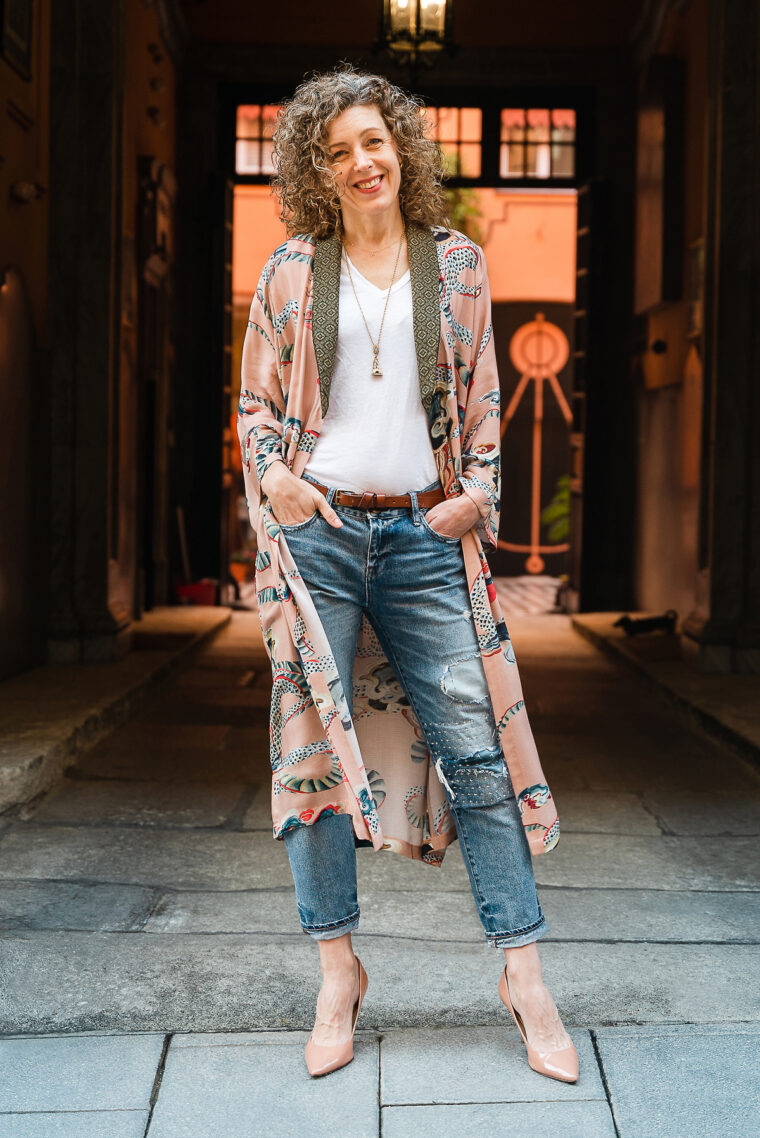 For a similar look, here are some images to inspire you. Whether you make your robe to be worn at home or outside, I hope you'll play with your fabric choices. The contrast collar and pocket trim give you the opportunity to experiment with two prints or to emphasize one solid color in your main fabric. Isn't the all-navy version elegant for the office? I would recommend a drapey crepe fabric if you want a similar look. And what about  patchwork-style sleeves like the photo at the bottom left?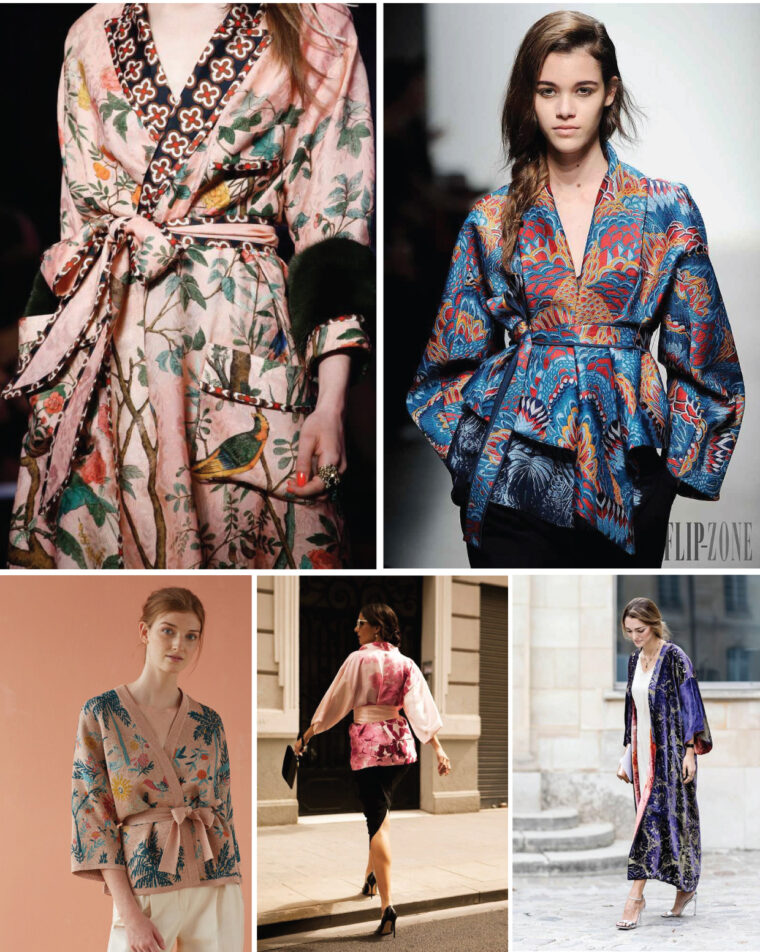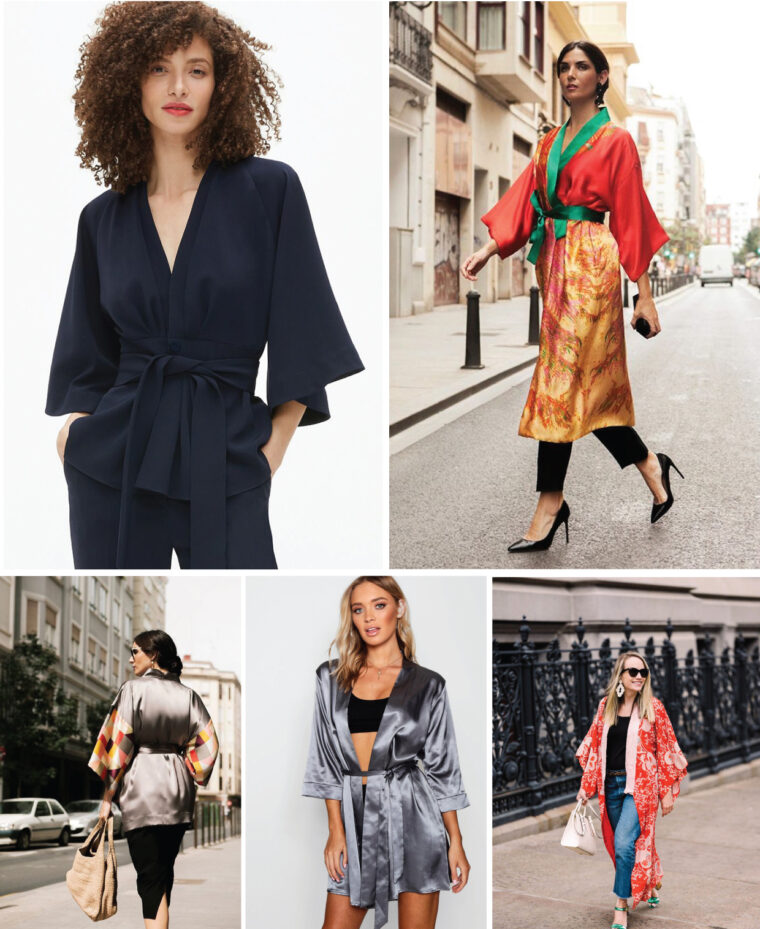 However you sew these styles, I hope you'll enjoy making and wearing these pieces.
Pick up your own copy of this pattern in paper or as a digital pattern, and you can find more inspiration for this style in my Liesl + Co Wynwood Robe + Sleep Shorts Pinterest folder. I can't wait to see what you make from this pattern. Be sure to show us by uploading your photos to the Liesl + Co. Flickr group and tagging them #wynwoodrobe and #lieslandco on Instagram.