Hello friends!
I've been wanting to design a nice bathrobe, or dressing gown as they are called in some parts, for quite a while now. After all, almost everyone can use one. And a robe makes a nice gift, too. Now, finally, the time has arrived. Let me introduce you to the new Wynwood Robe + Sleep Shorts pattern.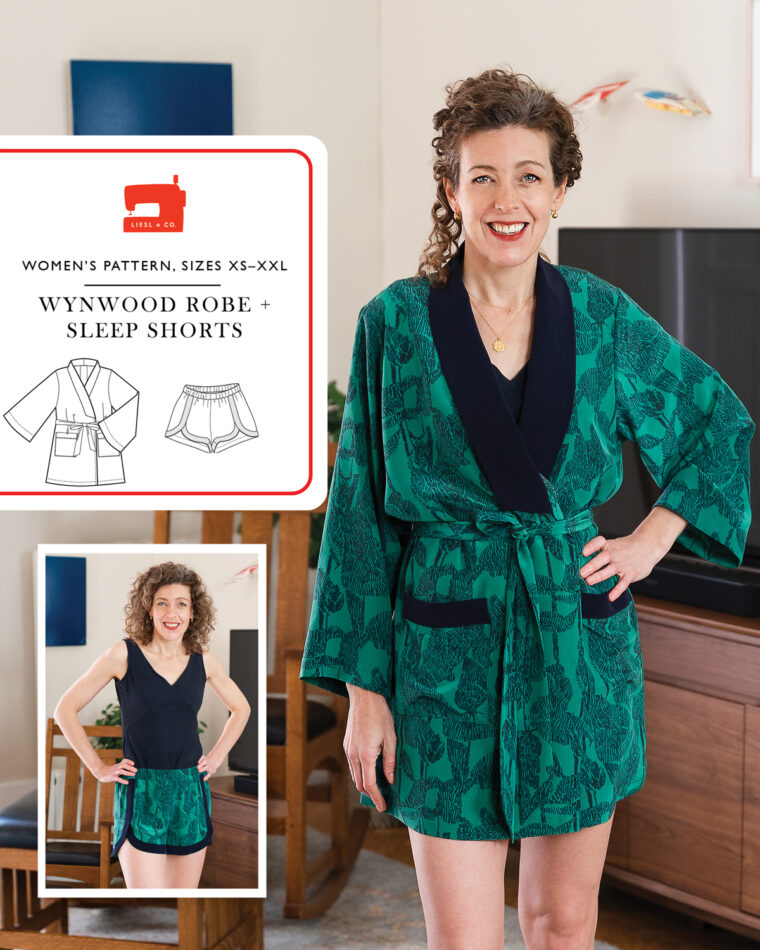 The Wynwood Robe is a classic robe style with a contrast collar, an easy, relaxed sleeve, and–of course–pockets! For additional ease, it includes an inverted box pleat at the center back, and you can cinch it up with the self tie.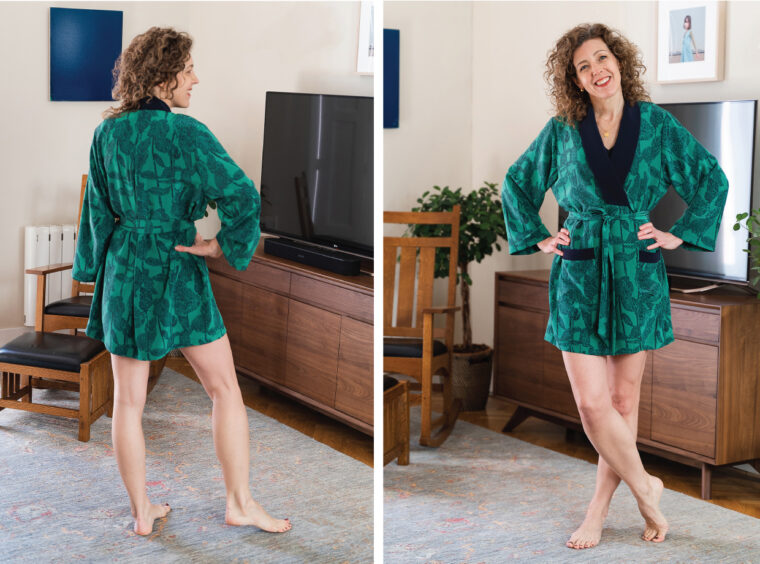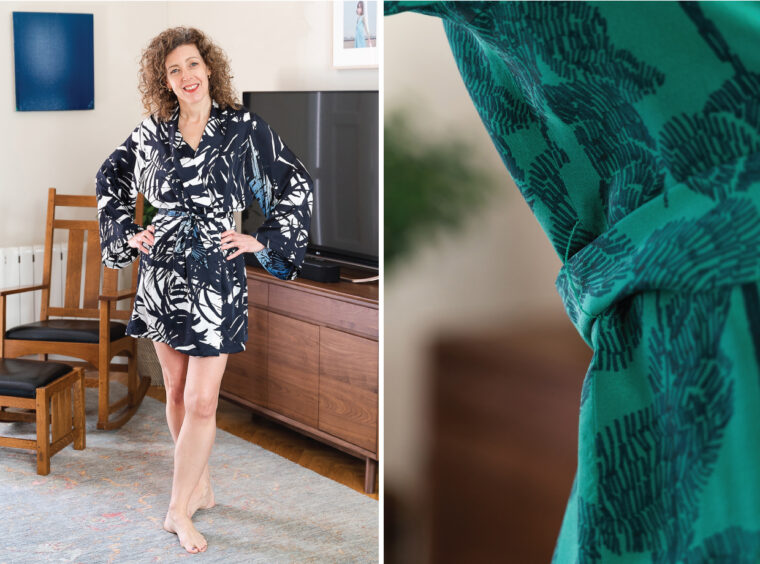 And as long as we're at it, why not include some sleep shorts with the robe, since what's cuter than a matching set? This will be great for summer lounging and sleeping. I don't know about you, but as much as I love pajama pants for lounging in the colder months I can't stand to wear anything around my legs when I'm sleeping. I'm far too twisty and turny at night to have something restricting me. So you might find that they're good for sleeping year-round, too.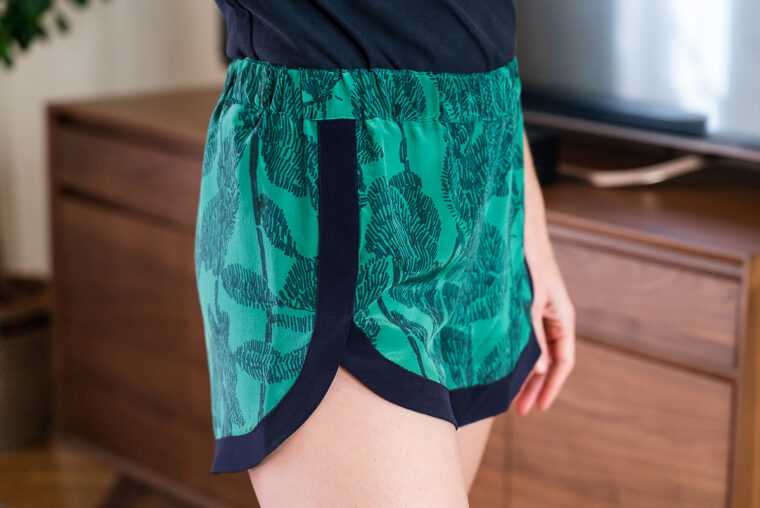 You might like to pair the sleep shorts with our new Marais Knit Top like I did here. Together they make a great sleep set. But there's no reason you have to reserve them for sleepwear either. They actually remind me of my favorite running shorts, especially if you add a lining like most running shorts include.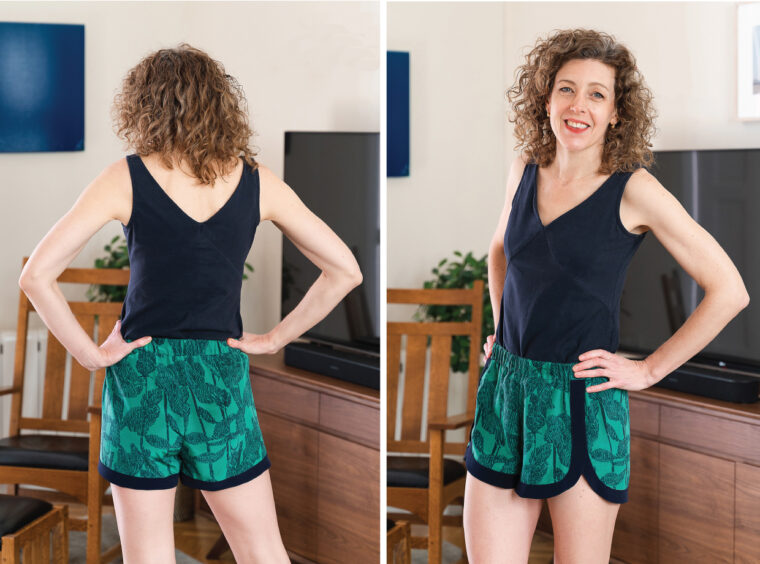 So here we are: a classic bathrobe and shorts that will be terrific lounge-wear. My hope is that you'll find lot of uses for this pattern. The robe can obviously be worn around the house, and you might also like it for the pool or the beach.
But what about this: day wear! I lengthened the pattern (there is a lengthen/shorten line on the robe, of course) and sewed it from a printed rayon to make a really fun duster/jacket to dress up jeans and a basic T-shirt. With heels, of course, since that's how I roll, but style this however you like. I prefer to wear it without the tie, but it would be cute with the included sash as well. Or cinch it up with a belt or a wide fabric sash if you like. No one will know you used a bathrobe pattern!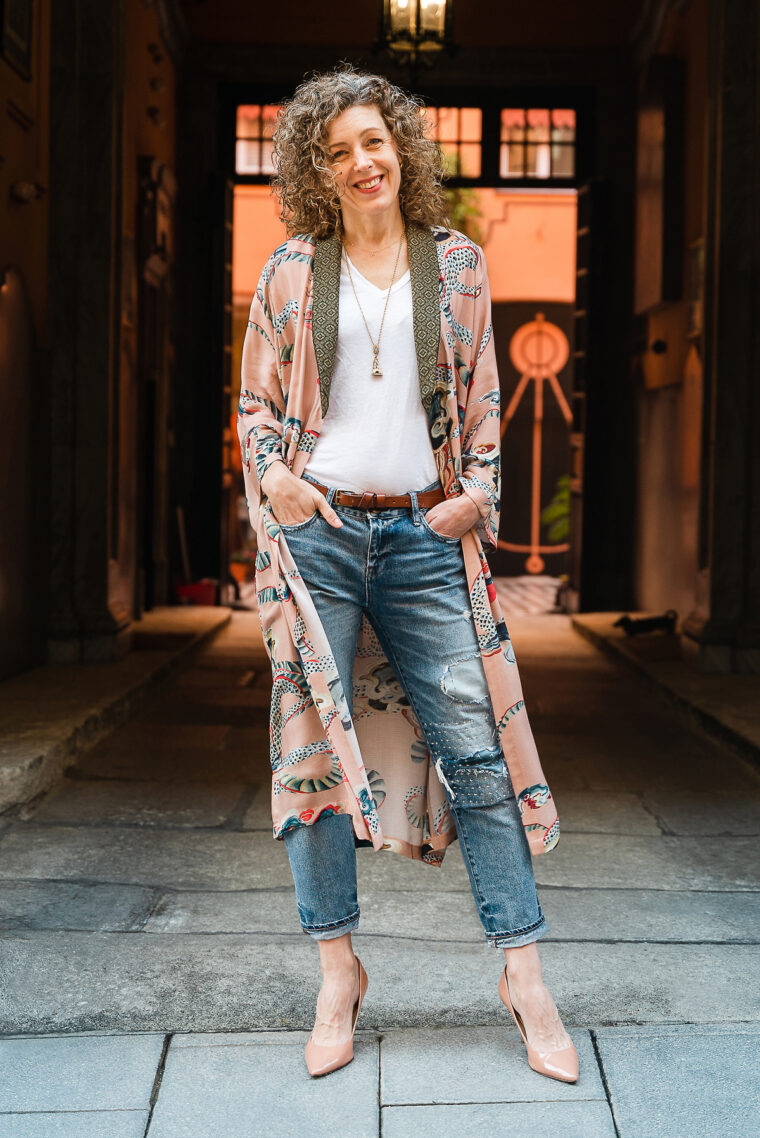 Stay tuned because we'll be showing you some of our testers' examples of this style. Plus I'll have some fabric and styling ideas for you. But in the meantime, you can watch this short video that we shot this week to introduce you to the style.
You can order your own Wynwood Robe + Sleep Shorts from our website in either paper or digital format now.
I can't wait to see what you make from this new pattern. Be sure to show us by uploading your photos to the Liesl + Co. Flickr group and tagging them #wynwoodrobe and #lieslandco on Instagram.