Debbie has been on a journey customizing the Gelato Blouse + Dress pattern for her granddaughter. She's back with a knit version of the blouse.
A few months ago, I made a cute Gelato Dress for my granddaughter. It turned out so cute. I'm so glad I'm learning how to modify a pattern for a custom fit. I'm back again this month with another variation on the pattern. I made the Gelato Blouse with a few changes.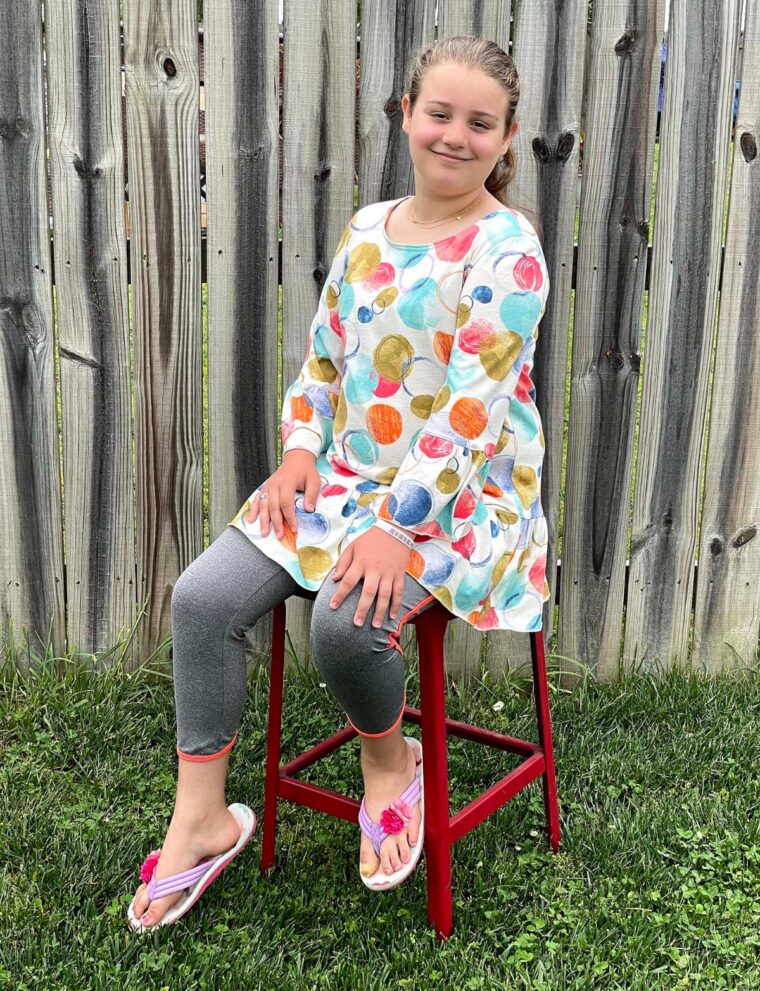 Since I made a couple of muslins for the dress, I was able to skip that step and use the original fit adjustments. I did keep the sway back adjustment when making the blouse. My granddaughter loves to wear tunic tops with leggings, so I lengthened the top by 3″ (the dress was shortened by 9″). Since I have a new serger and love working with knit, I decided to style the blouse like the dress (no button placket) and to use knit fabric instead of woven.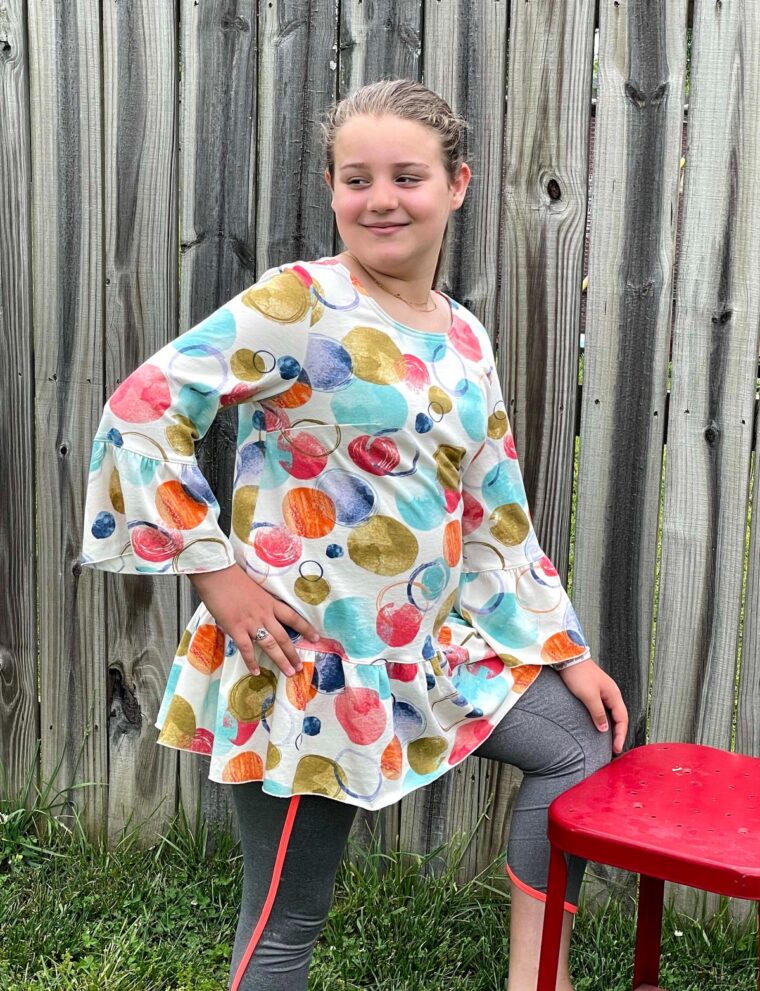 I used a lightweight jersey knit from Girl Charlee that didn't have a lot of stretch, but it turned out to be perfect for this blouse. I did spend some time agonizing over the neckline. I still consider myself a novice when sewing with knits, and I worried about which stitch to use for topstitching the neckline. I knew it needed a little stretch, but the stretch stitch on my machine isn't that pretty for topstitching. Finally it hit me: My new serger has a wonderful coverstitch! I was able to use the coverstitch for the neckline and it looked great.
I also took advantage of another serger shortcut. Since I used a lightweight jersey knit, I decided to experiment with a rolled hem. I think the stitch still needs a little tweaking, but it was perfect for the ruffle hem.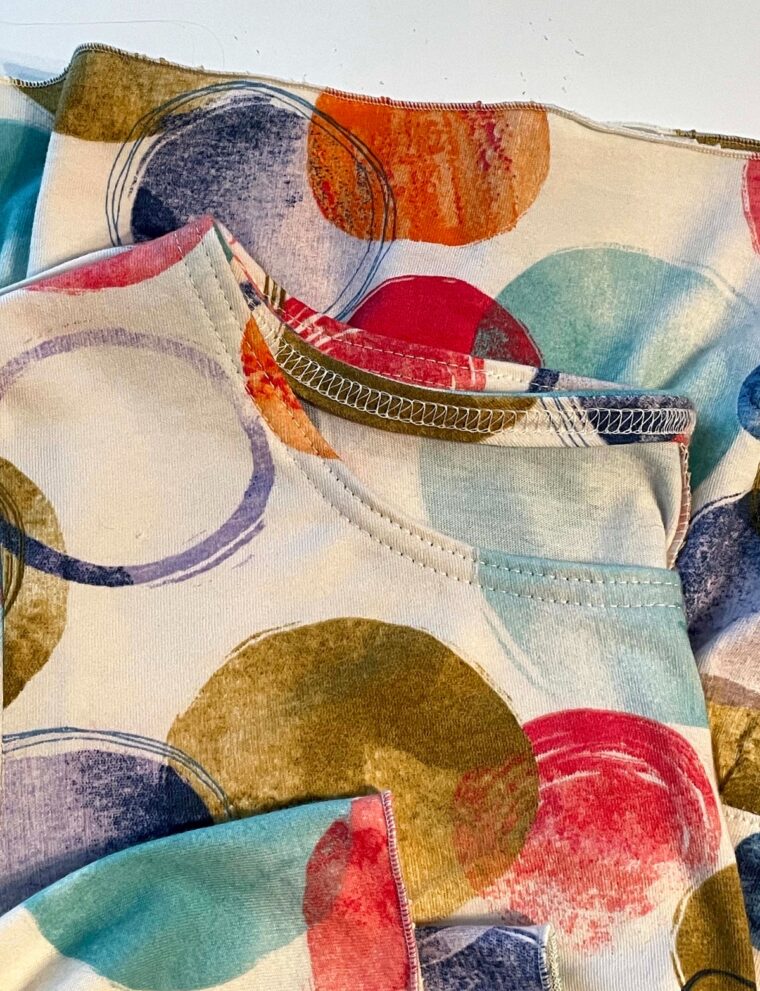 My granddaughter loves this top and I plan to make several more. I may do one with the short sleeves from the dress, but she does love the ruffle sleeves. It is difficult to catch her for fittings, and I didn't think about the longer sleeve length needing to be adjusted. She is on the short side for size 4, and I think the sleeve length could be shortened an inch or two. I'll make that adjustment on the next blouse. This is a great pattern, and I am thinking of more variations in the future. Maybe a knit nightshirt!