When MC posted this costume on Instagram and mentioned that it was made nearly entirely using Oliver + S patterns, we tried to figure out which ones. She sewed the main costume from four different patterns, with a bonus piece made using a fifth. Can you guess which patterns she used?
Name: MC Blackburn
Country: USA
Where can we find you on the internet? Instagram
Project details
My 10-year-old son was recently part of a theater project adapted from a children's book called Hershel and the Hanukkah Goblins. His director sent me this image from the original book as inspiration for his costume. Thanks to my stash of Oliver + S patterns, it was easy to pull off the look for my young thespian.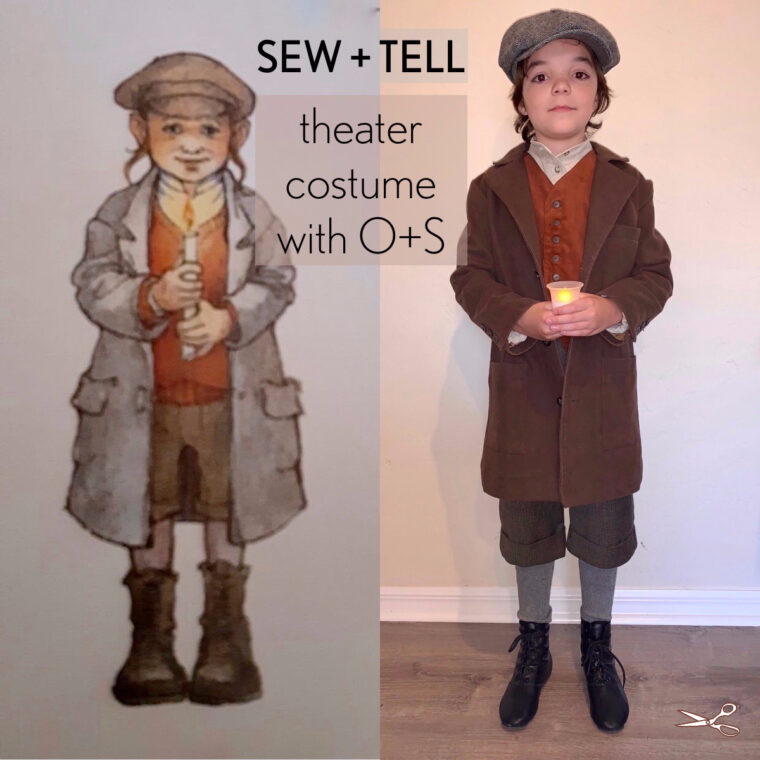 Patterns used:
Shirt: I used the Apple-Picking Dress sewing pattern for the sleeves and the basic shape of the shirt and the Sketchbook Shirt pattern for the neck and collar. I adjusted my pattern pieces on my thrifted shirt to preserve the button placket and the sleeve plackets but recut everything else. I moved the center back over on the fold so I could add some gathers to the center back before attaching my collar and also added some fullness to the sleeves because I knew I wanted them to be gathered with elastic and easy to get on and off.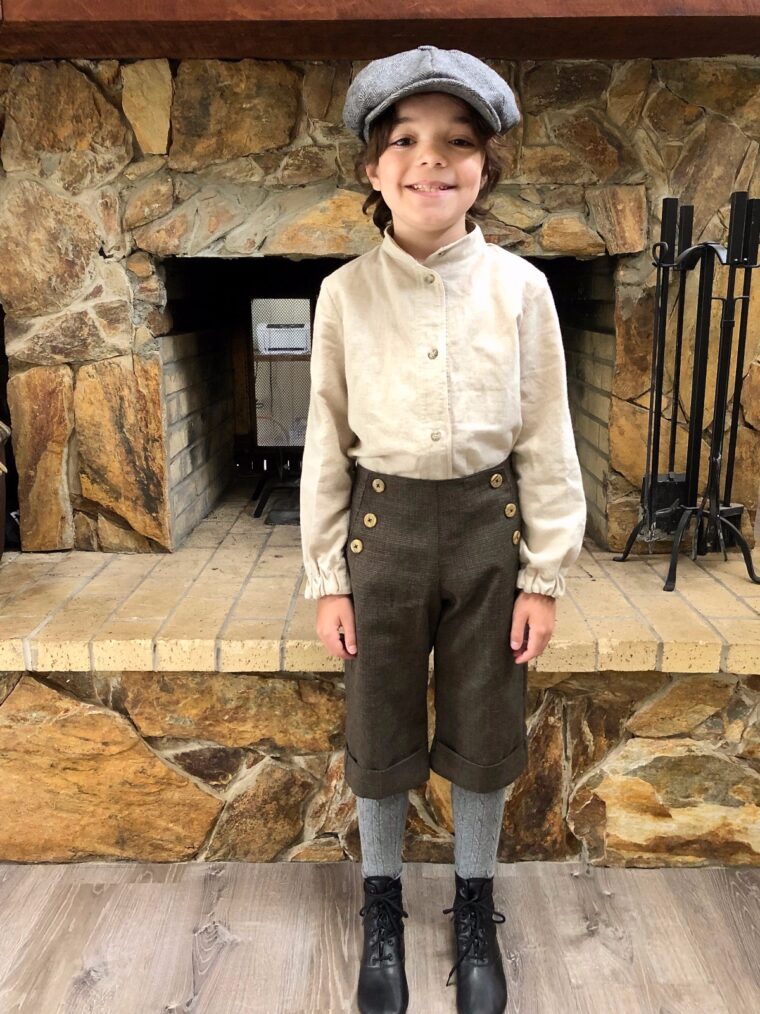 Pants: I made the Sailboat Pants almost exactly from the pattern. I left off the leg vents, lengthened the legs a bit and put in a super-deep hem that I then tacked up for cuffs. I also added a couple more buttons.
Vest: I used the Art Museum pattern for the vest. I did draw the front so it had a bit more coverage and would be seen under a coat. I also added a whole lot more buttons to be more period appropriate and left off the belt.
Jacket: The jacket pattern wasn't an Oliver + S pattern, but I think the Secret Agent Trench Coat could help achieve a similar result.
Fabrics used:
Shirt: A thrifted linen shirt
Pants: Thrifted wool pants
Vest: Baby cord outer and cotton shirting for the lining
Jacket: A thrifted sport coat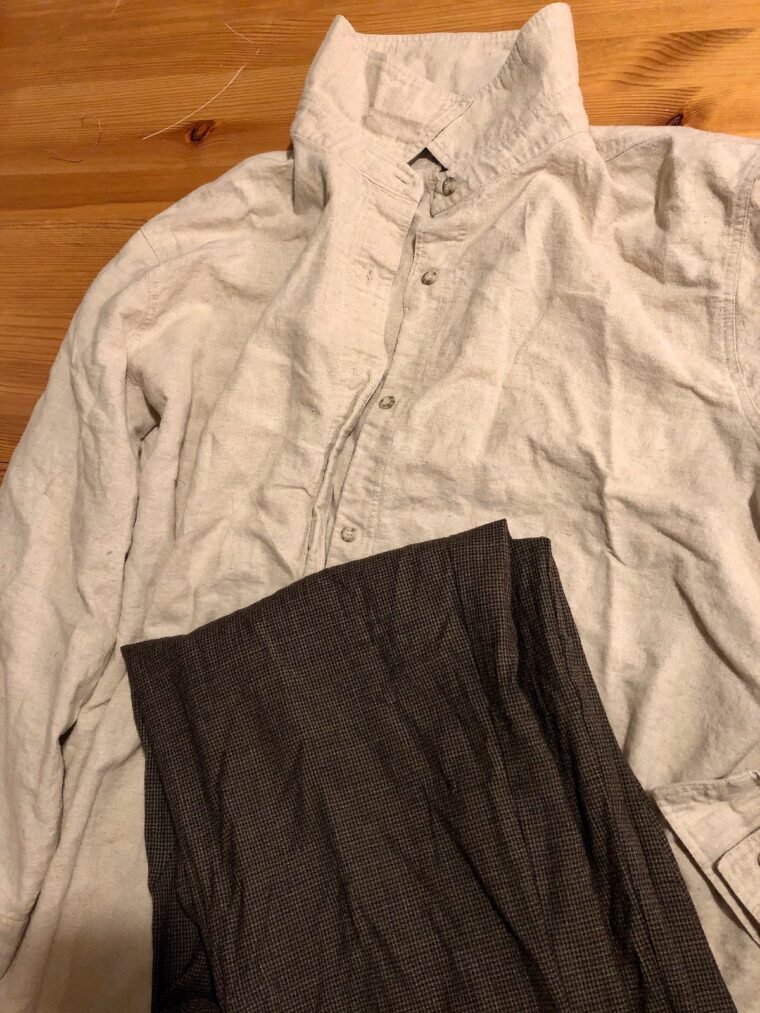 Did the fabrics work well?
The fabrics all worked well. My son found the pants to be a little itchy so we added leggings instead of knee socks.
How did the sewing go?
Oliver + S patterns make a project like this so approachable! It's so nice not to have to "wing it," and to know that things will fit because the sizing is so consistent and the drafting so dependable. All of the patterns I used are ones I've made multiple times over the years. The sewing went well and the details make each piece look great alone or with the other pieces.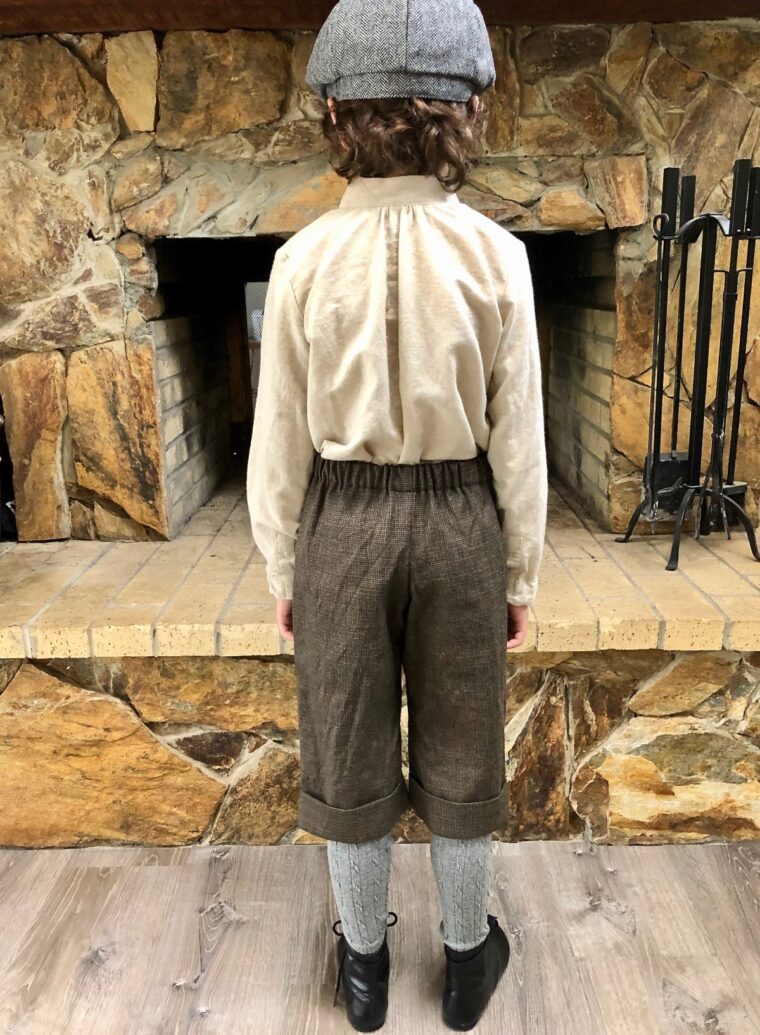 What was the best part?
The best part of this project is that my son looked great and was delighted with his costume! I added a little bit of ease to each piece, knowing they will most likely get worn again on stage. He'll be playing Oliver at our local community theatre once the pandemic allows things to open back up, and I'm certain his costume from last March won't fit anymore.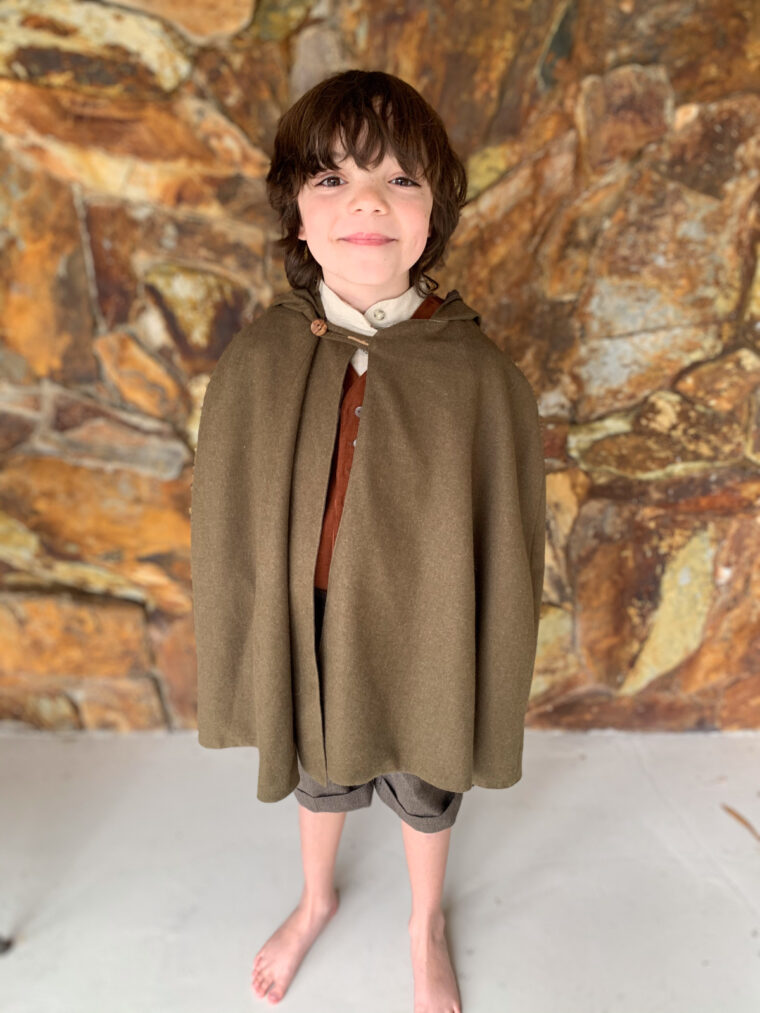 In the meantime … he's been wearing these pieces with a green wool Red Riding Hood cloak I made for him as a Christmas present and is a pretty convincing Hobbit.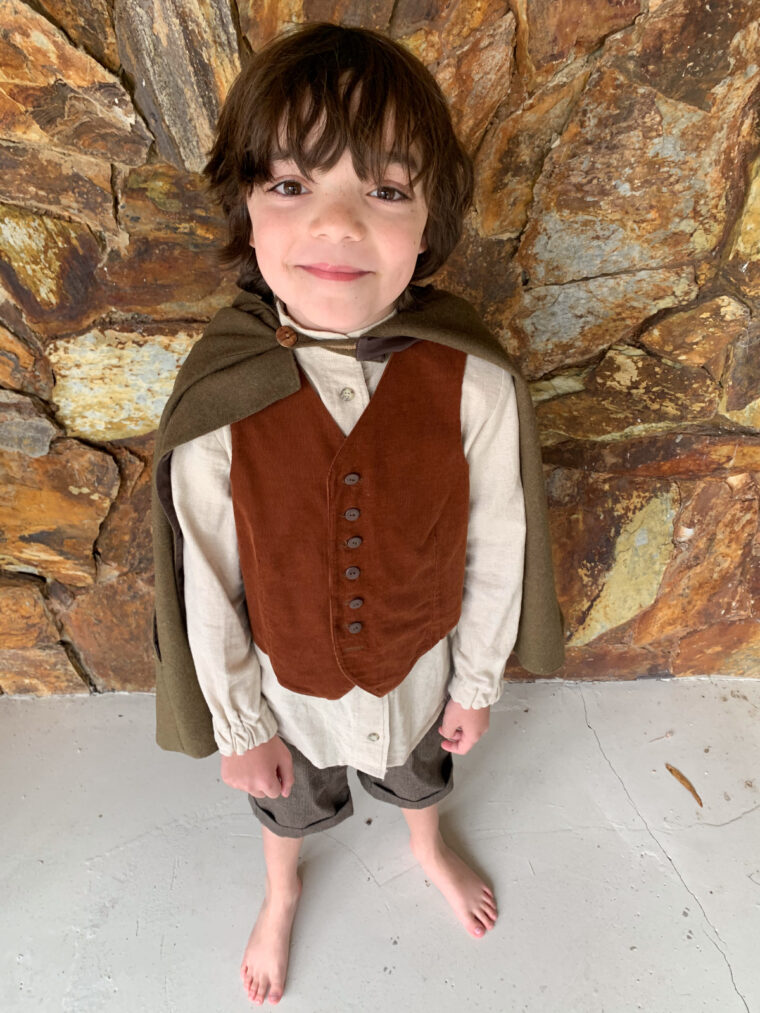 Have you made theater costumes using Oliver + S patterns? We'd love to hear about it. Drop us a line at contributors@oliverands.com.