Our former Advisors Circle member, Camelia, is stopping by the blog again to show off the stunning blue handmade coat she sewed.
Name: Camelia
Where can we find you on the Internet? Blog, Instagram
Pattern used: Liesl + Co. Chaval Coat
Fabric used: Cashmere wool and printed satin from the stash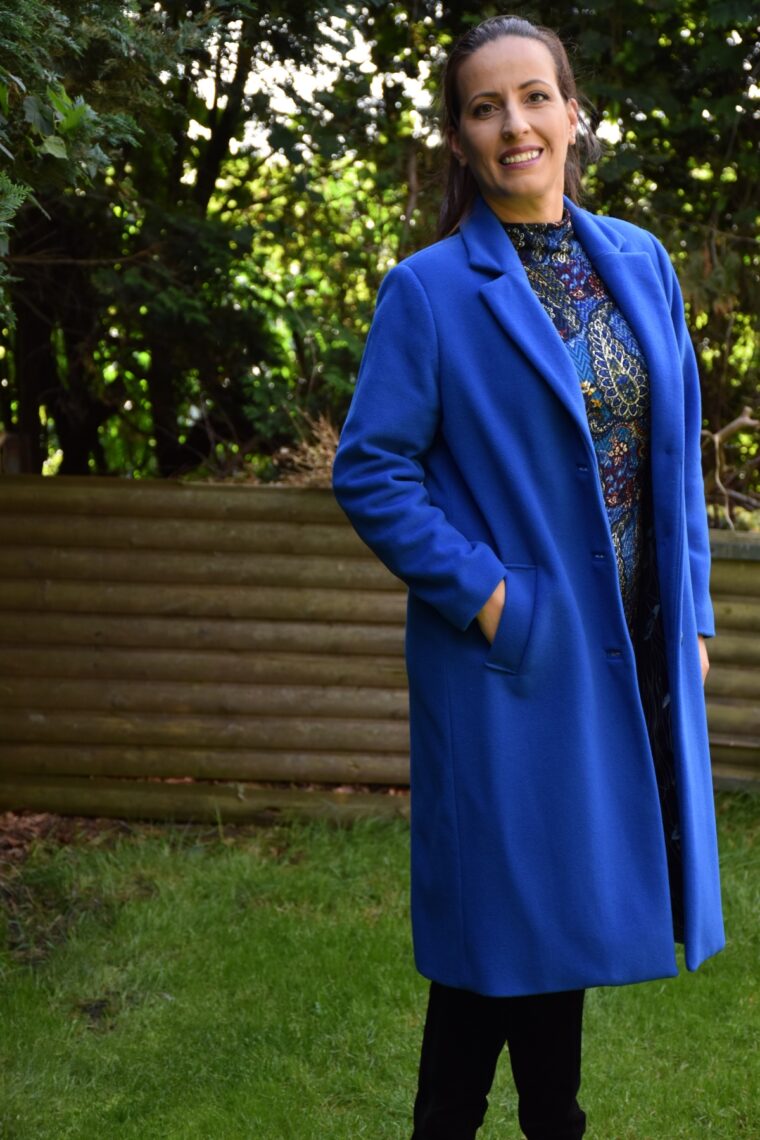 Did the fabric work well?
Yes, this fabric was perfect for my Chaval Coat. I was worried that it might be too thick, but it worked perfectly. With the thickness in mind, I changed the pocket style; I was sure that the double welts with a flap would be way too bulky in this wool. Pressing with lots of steam and using my clapper made the coat look as good as it does (if I do say so myself).
I even decided to make bound buttonholes, and I think it worked great, even if the fabric is pretty thick.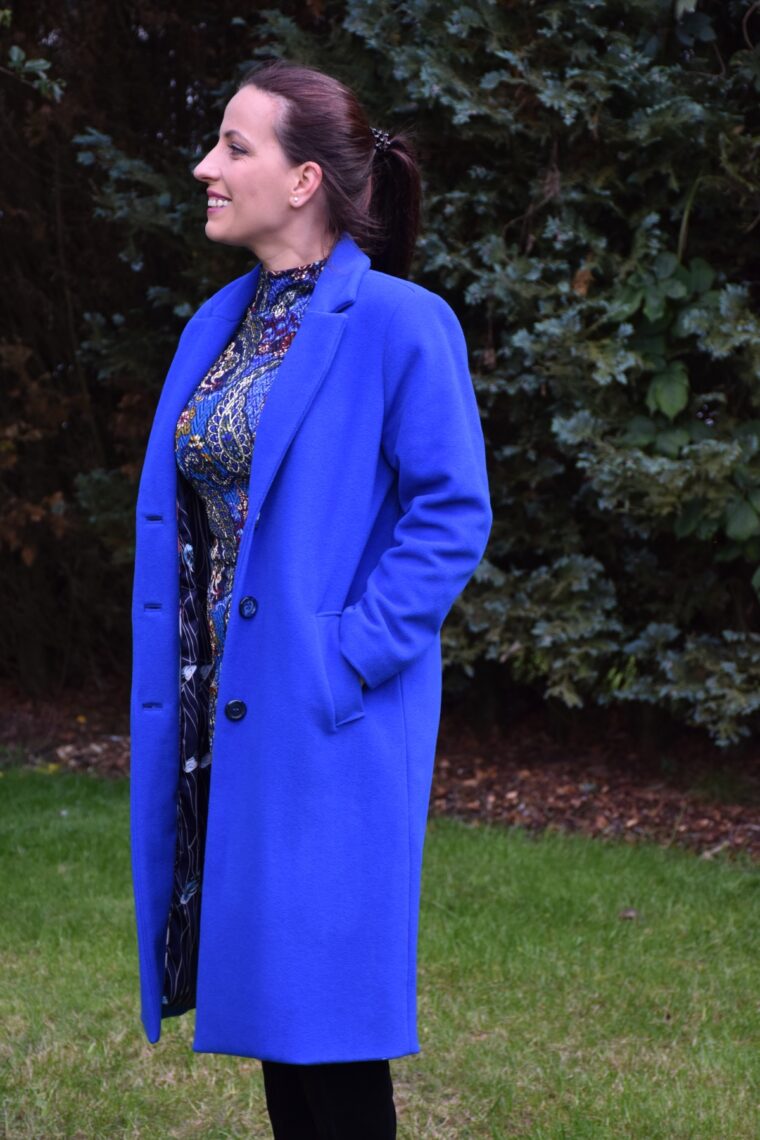 How did the sewing go?
As usual, Liesl's instructions were really good, with very clear illustrations.
I made a toile before I started on my beautiful wool. Based on that, I decided to place my pockets slightly slanted. I always need a narrow shoulder adjustment. In this case, I shortened the shoulder seam by 3/4″ and I shortened the sleeves by 2 1/8″. I also took the side seams a bit in to make the coat less wide.
I love fun linings in my coats. I also added some piping at the lining seam. I think this is another detail that makes the coat even more fun.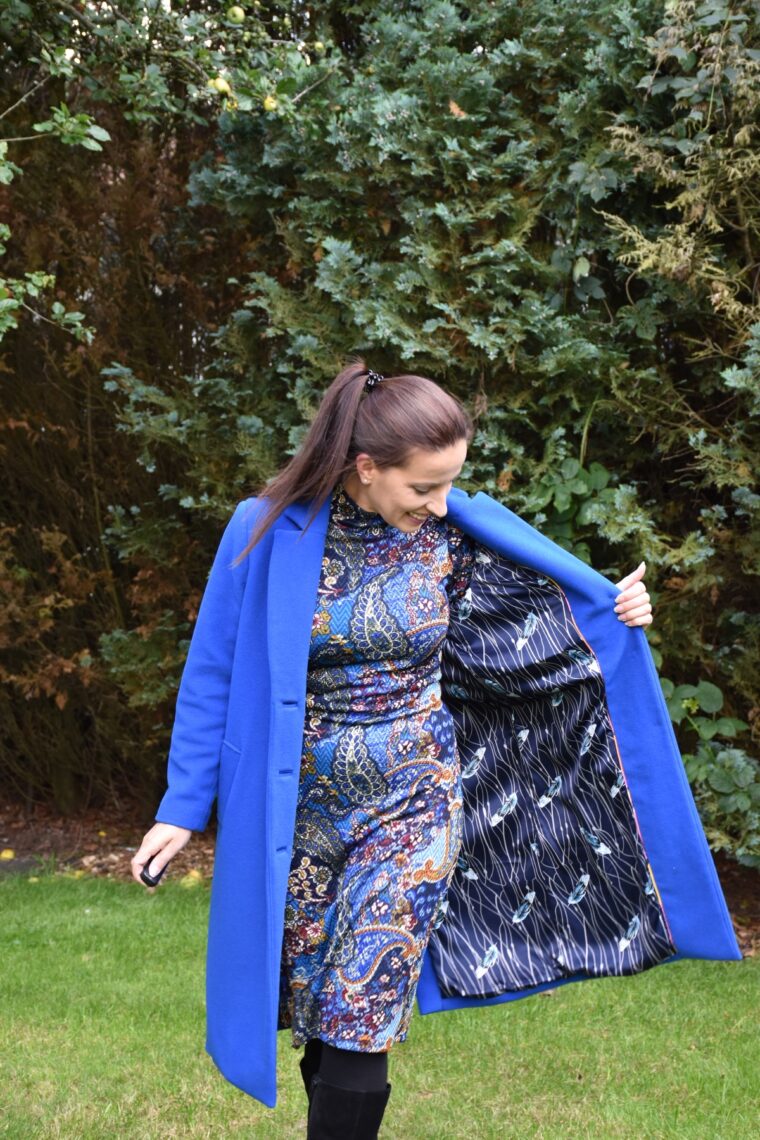 What was the best part?
The best part is having this coat in my wardrobe! I enjoyed the making process a lot. I love working with wool. Add a well-made pattern, and it is truly a pleasure to make a coat like this. Coat-making is not hard. It is just a project that requires more time and attention to fit. But with great instructions, anyone can make it.