We fell instantly in love with Lucie's crisp white Classic Shirt when we saw it on Facebook. Turns out she's also sewn a flowy crepe version as well, which has a totally different vibe. She's here today with the latest installment of our Sew + Tell series to discuss her experience with this staple wardrobe pattern.
Name: Lucie
Where can we find you on the internet? Blog Instagram
Pattern used:  The Liesl + Co. Classic Shirt
Country: England
Fabric used: The first is a quality white cotton from Fabworks in West Yorkshire, containing a little stretch.
The second is a lightweight crepe with an animal print from a shop called Waltons Fabrics, in Goldthorpe in South Yorkshire.
Did the fabrics work well? They were both brilliant for this shirt pattern.
Project Details
Link to your project: I've made this shirt twice, in a crisp white cotton with a little stretch here, and in an animal print crepe here.
How did the sewing go?
This is the sixth shirt pattern I have tried, each from different designers. This pattern will be the one I return to for a classic shirt! It includes all the usual professional details like back yoke, separate collar and collar band, tower sleeve placket, separate placket and a variety of pockets.
For the white shirt I went for a utilitarian look with the pleated pockets and button down flap option. But I added a touch of femininity with a Liberty lawn collar band.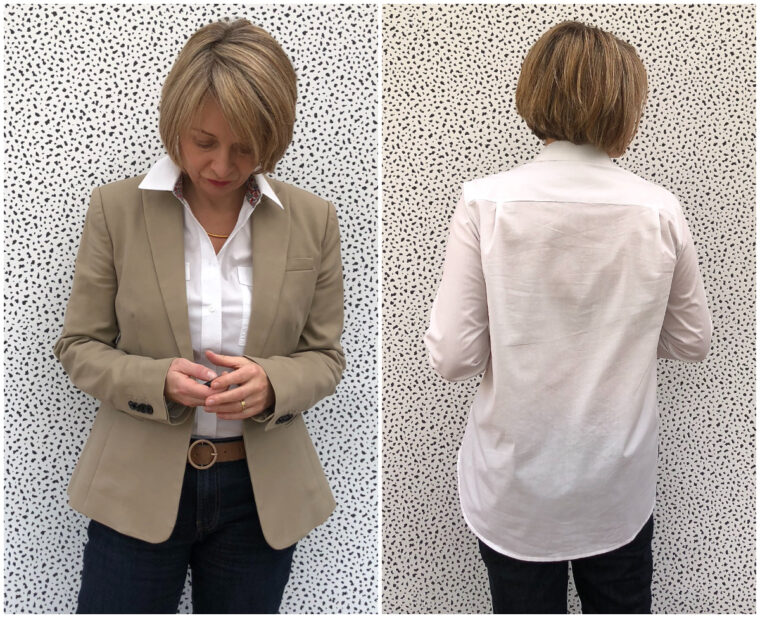 For the crepe version, I kept the pockets plain.
There were several different methods of construction that were different to how I'd done them before. For example, cutting the sleeve placket into two pieces and also lots of basting along fold lines, which made ironing and pressing super-accurate. The instructions were superb! I know practice makes perfect, but using these methods has produced my most professional shirt so far. I will definitely be keeping this pattern on hand as a reference document in the future.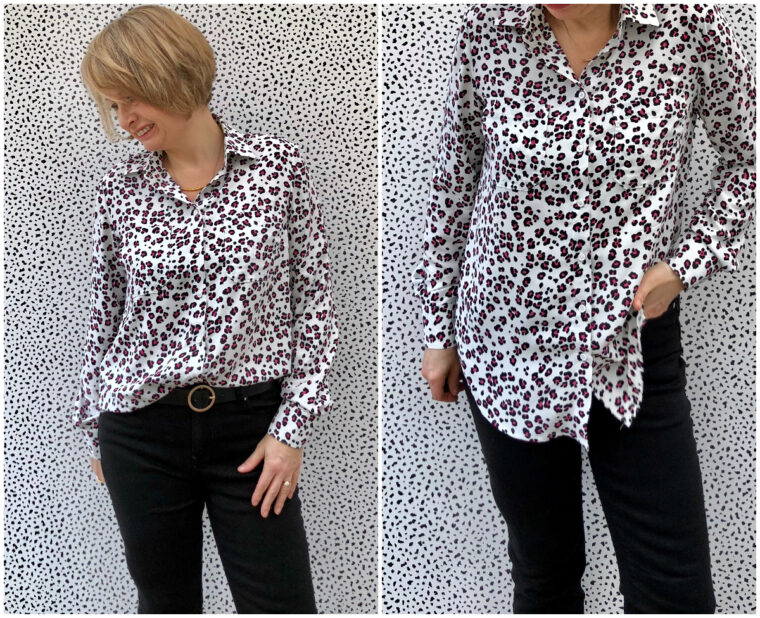 It's definitely my most comfortable shirt to date. Perhaps because of the bust darts with A/B, C and D cup size options. I made a size 4 bust size A/B as according to my bust measurement. It is lovely and long for tucking in! These are both exactly the same size with no alterations between them (except pocket style), but you can see how relaxed the crepe version looks. Two completely different moods from the same brilliant pattern.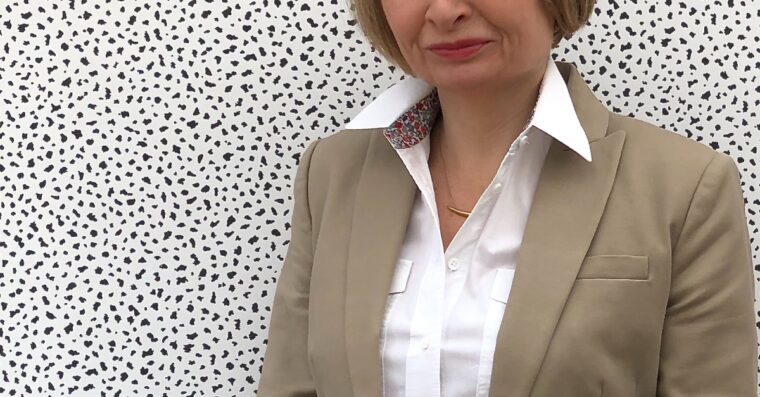 I'll mainly be wearing the white one for work. I love how it looks under my old ready-to-wear Mango jacket. The crepe will be for shopping trips and lunch with the girls.
What was the best part?
I love everything about it. The width across the back, the length of the sleeve, the length of the body and the more casual look in this fabric.