Our Gelato Blouse + Dress was a featured pattern for the Sew My Style challenge back in March. A lot of you sewed it up, and we wanted to showcase some of your beautiful creations here on the blog.
The Gelato is a great pattern to wear year round. The short-sleeved dress is perfect for summer, and the peplum works well for spring and fall. I even made the blouse in a cozy flannel last winter, for a dressier take on a flannel shirt. If you haven't tried the pattern yet, maybe some of these beautiful versions will inspire you.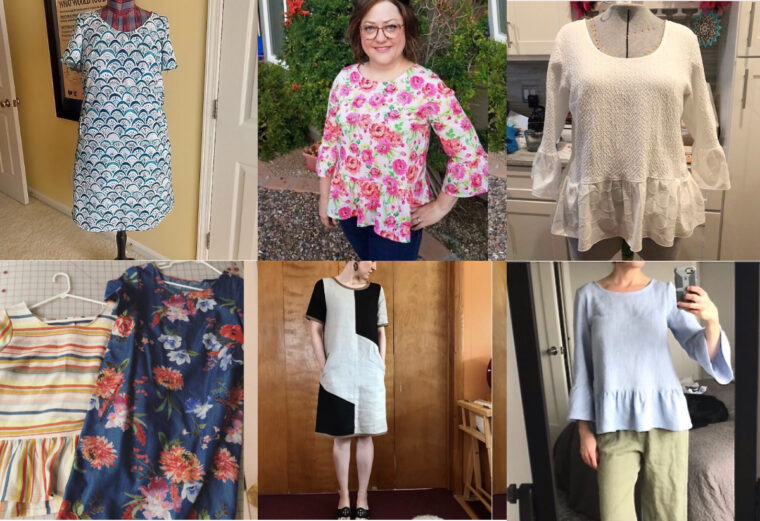 Clockwise from top left:
I immediately thought of mermaids when I saw the print @lisettesews used for her dress.
@byrdiecouture made this happy floral version of the peplum blouse.
@siouxzeegirl made a floaty white Gelato Blouse by combining two fabrics.
This baby blue blouse by @sewpark74 is so beautiful on her.
@rocansew color-blocked her Gelato Dress for a mod feel.
@naturally.kb made up both views of the pattern!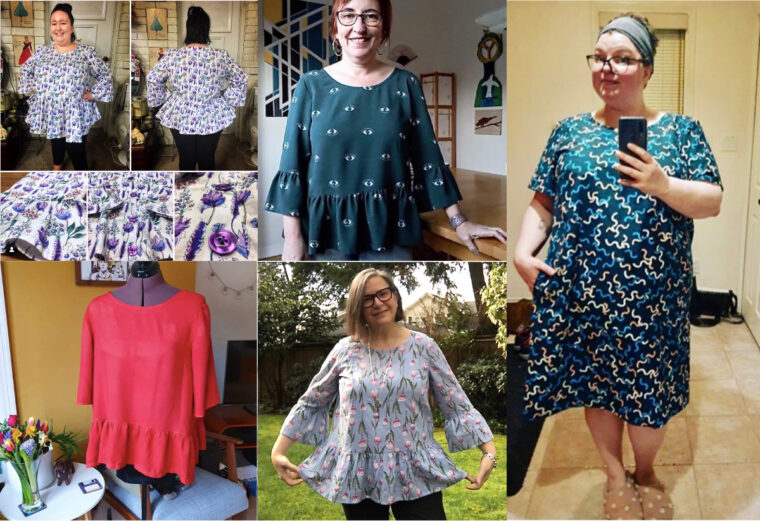 @missmeggie92 complemented the vibrant violet of her blouse's print with matching buttons.
I love the fabric @jolianne_jolicoeur used for her blouse.
@yarnmum's dress looks like effortless summer dressing to me.
We love the floral print @trishington used for her blouse.
@cheezysheep used a viscose twill in a beautiful shade of red for her blouse.
The folks who run Sew My Style are also hosting a bingo game for the duration of Me Made May. Every time you wear a garment from a particular company's pattern, you can mark the square until you have bingo. You can check out the bingo card they made here.
Have you tried the Gelato pattern yet? What fabric would you use?