Elisabeth is here today from the Advisors Circle to show off her version of the new Belgravia Knit Dress pattern. She modified it to a sophisticated midi length and we're loving the effect. Some other recent makes by Elisabeth include the new Montauk Trousers with cargo pocket modification and a Saint-Germain Wrap Dress. 
Name: Elisabeth Larsen
Country: USA
Project Details
Fabric used:
Heather charcoal bamboo jersey knit from Blackbird Fabrics.  The color I got is sold out but they have four other colors of the same substrate here: 
https://www.blackbirdfabrics.com/knits/
.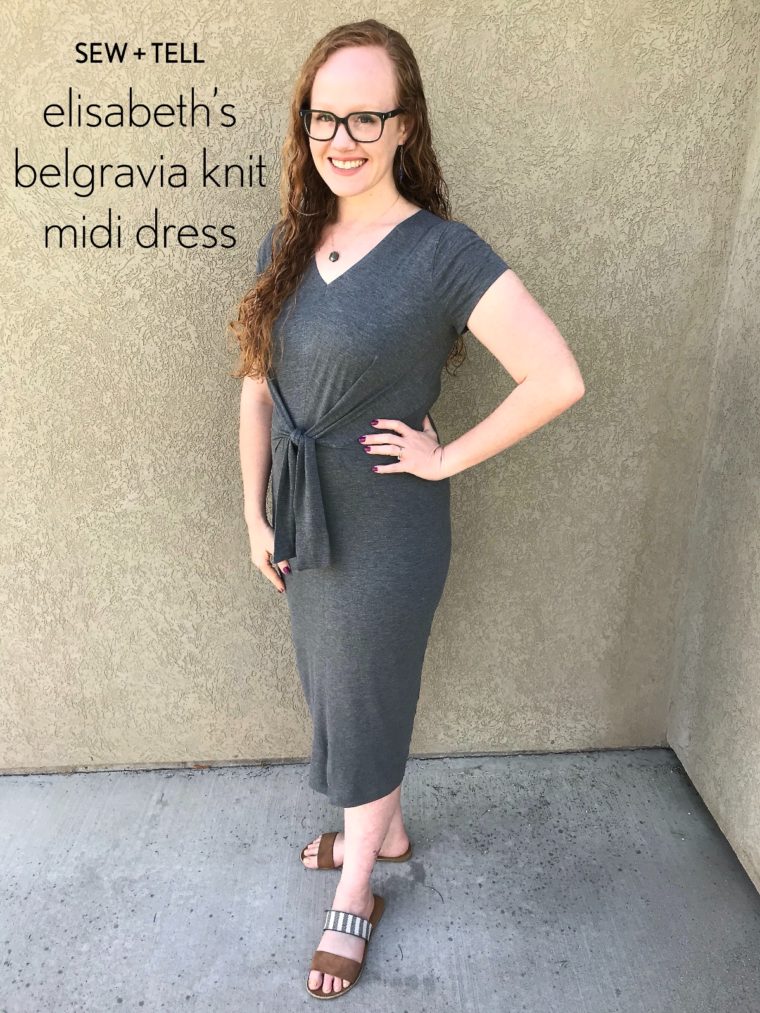 Did the fabric work well?
Yes!  It is a light-medium weight and I probably wouldn't go any lighter for this pattern, but it has a great drape and is very comfortable to wear.  It was also much easier to sew with than I expected from my past experience with drapey knits.
How did the sewing go?
This was such an enjoyable project!  I measured carefully and decided to make a 6 in the bodice and grade out to an 8 in the waist and a 10 in the hips.
I also added 4″ at the lengthen/shorten line for the skirt.  I've seen so many pictures of cute casual knit midi dresses and wanted to make one of my one.  I'm 5'5″, so this means the dress hits below my kneecaps and the top of the slit comes to the very bottom of my kneecap.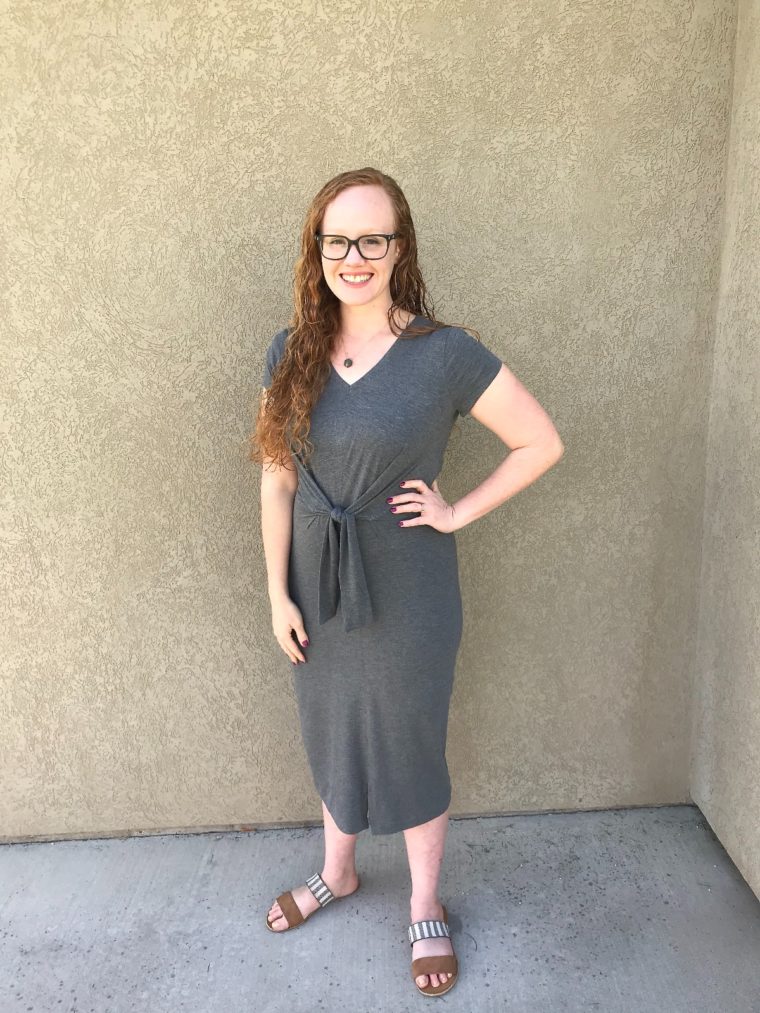 The sewing on the dress comes together quickly and is a lot of fun!  I loved seeing how the ties came together to create a flattering shape in the front.  I think this is a perfect beginner project for knits.
What was the best part?
I love the ties in front.  They have a huge impact for something that's not complicated to make, and I'm excited to make another dress with the long version of the ties that wraps all the way around!