We've come to the last pattern in the spring Liesl + Co. release. Have you checked out the Kensington Knit Skirt pattern yet? It's an easy-to-sew basic knit pencil skirt that includes a fun faux-wrap option. On Monday, Liesl showed you some of her versions and yesterday she shared fabric inspiration. Today we're going to show you several of the skirts that our testers made. We hope seeing the pattern made up in different fabrics and modeled on different figures will help inspire you to sew your own Kensington!
Shelley sewed up View B in a classic tan that goes with just about everything. You can really see the pleated detail on the wrap portion of the skirt in this photo, as well.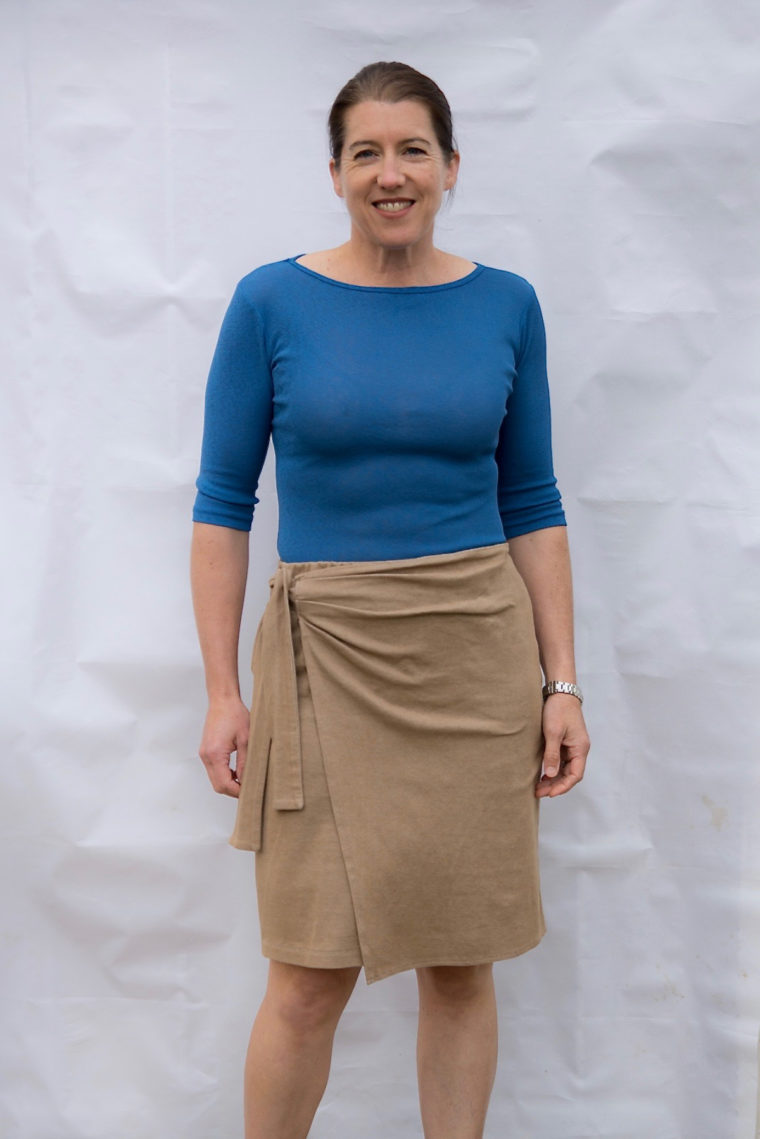 Janet also sewed her gray Kensington up in a versatile color that is easy to pair with tops. I love how this version looks comfy and polished at the same time.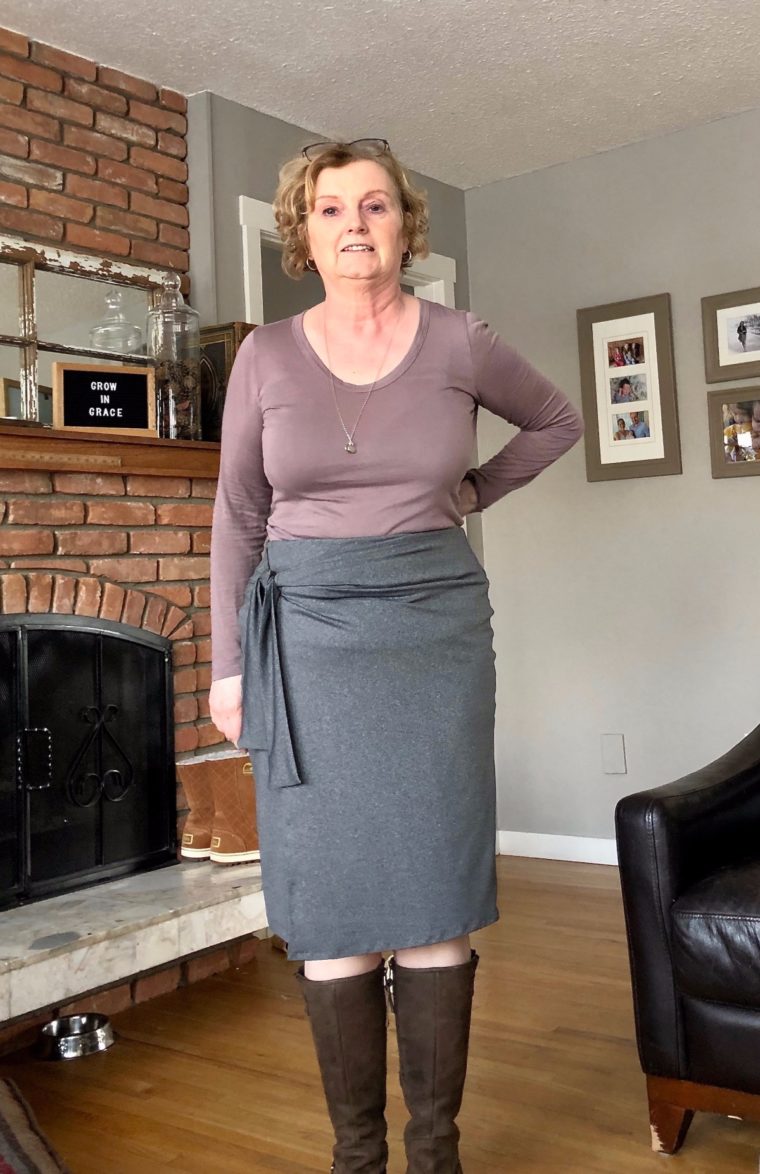 And Jennifer is here to show us that this skirt also looks amazing in a statement print. I love the fabric that she chose!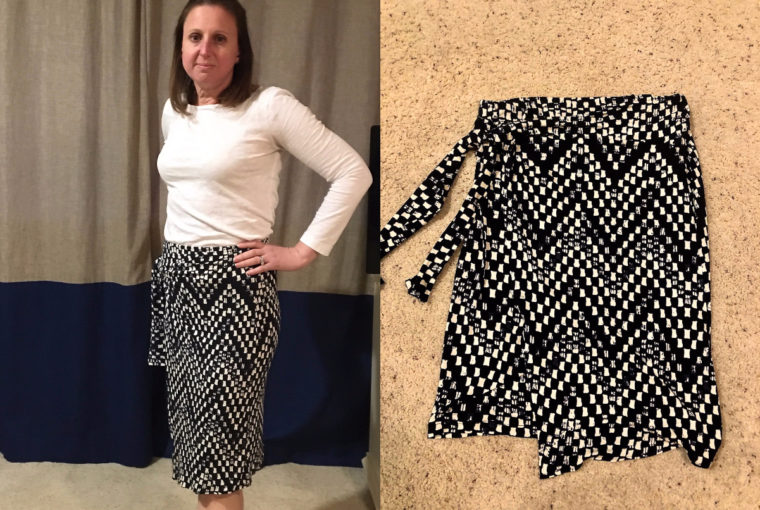 Melanie made View A, which has only two pattern pieces, in a beautiful olive green. This color will also go with everything but is a little more jazzy than basic black.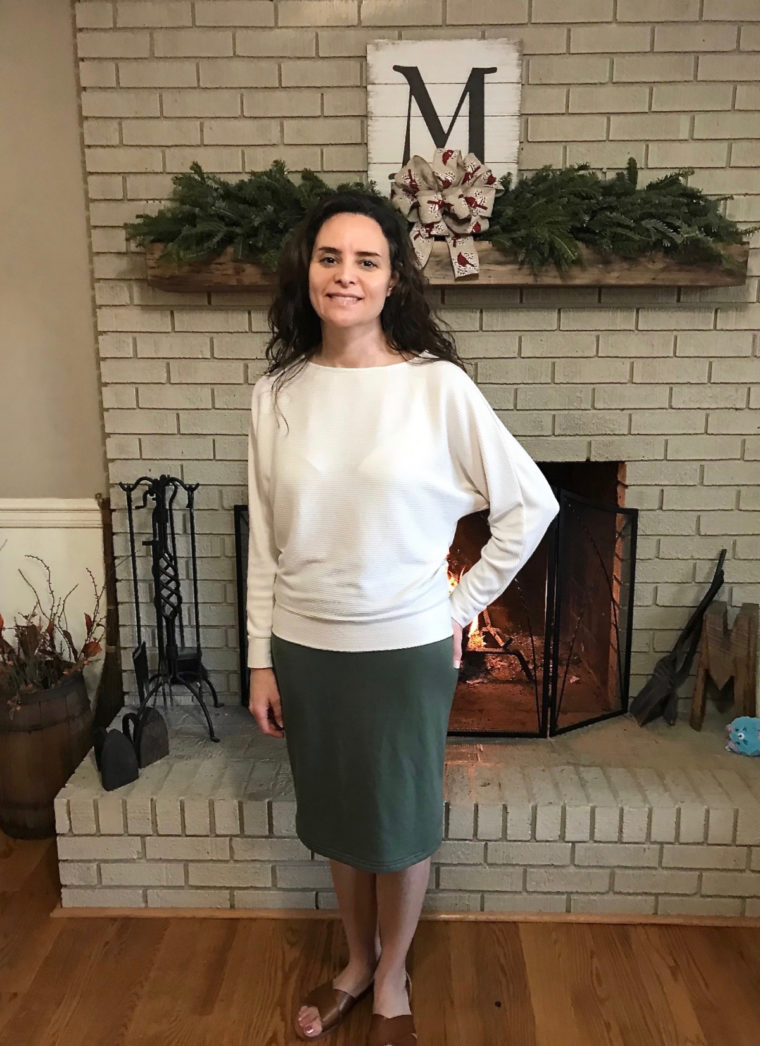 Are you ready to make up your own Kensington (or three)? We'll be running a challenge soon to sew up one of our spring patterns, so keep an eye out for a post with the details. Which pattern or patterns would you like to sew?
You can pick up the Kensington Knit Skirt pattern in digital format on our website. And don't forget to show off your new makes by uploading your photos to the Liesl + Co. Flickr group and tagging them #kensingtonknitskirt and #lieslandco on Instagram.