Thanks for your enthusiastic reception to the Belgravia Knit Dress! I'm glad you're as excited about it as I am.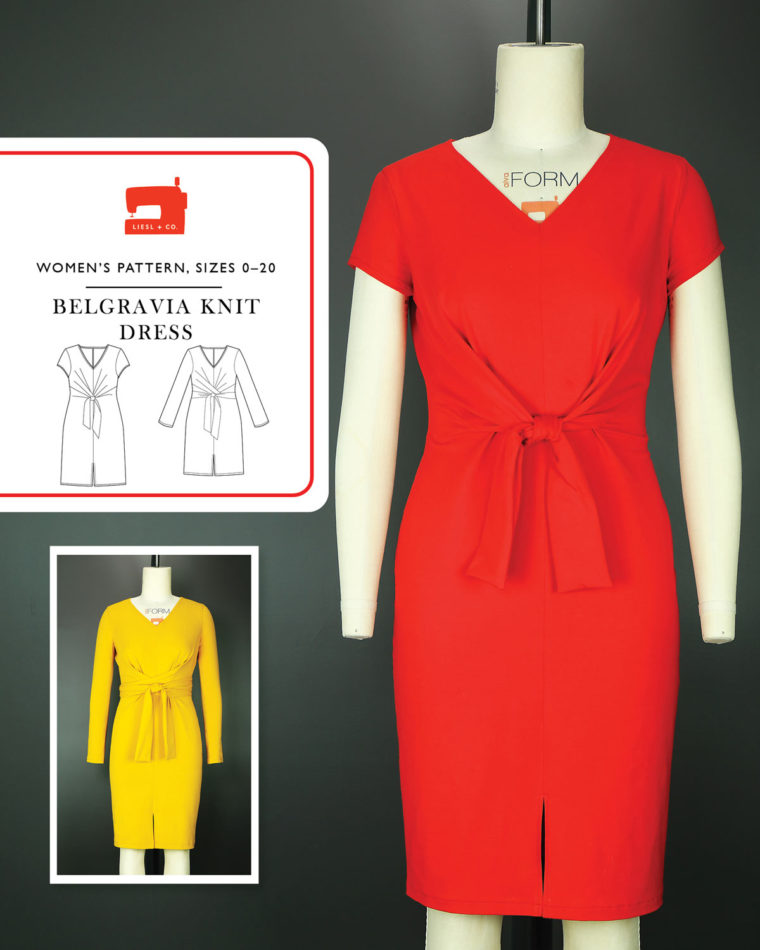 Today I thought we would talk about fabrics and styling ideas for this pattern. And, as always, I've gathered some inspirational photos for you.
For this dress I recommend cotton jersey with a little bit of spandex as a perfect choice. And fortunately jersey comes in a wide range of colors and patterns to give you lots of choices. I love soft colors like blush and cream for spring and summer, but brights are wonderful as well! And if you're thinking more about fall and winter, more saturated deep colors are lovely. I adore the green, below left.
You can also use ponte di roma or interlock for this style. I would imagine French terry would work as well.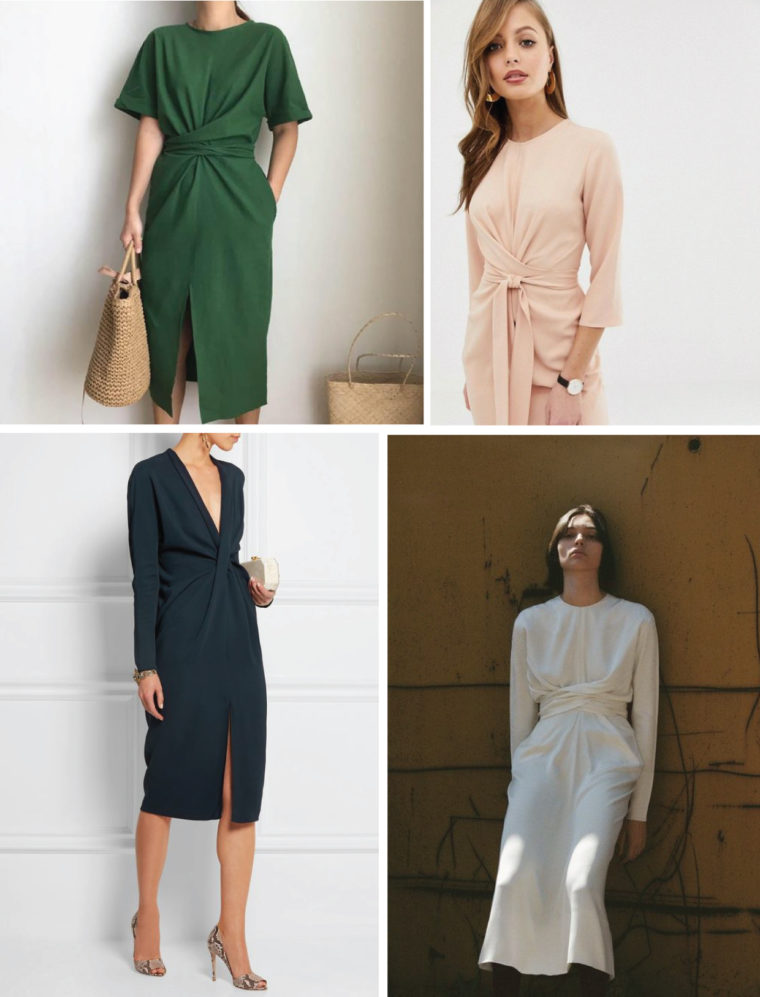 Here in Europe it's difficult to find good knits, especially anything with a good printed pattern like the dress below, left. But later this week we'll show you a couple of terrific dresses sewn by @lightningmcstitch that use printed jerseys. And since the dress has a waist seam as well as a center-front and center-back seam you could also play with color blocking for this style! Maybe you'd like to make the bodice and skirt two different colors or play with the right and left halves of the dress for the fun of it.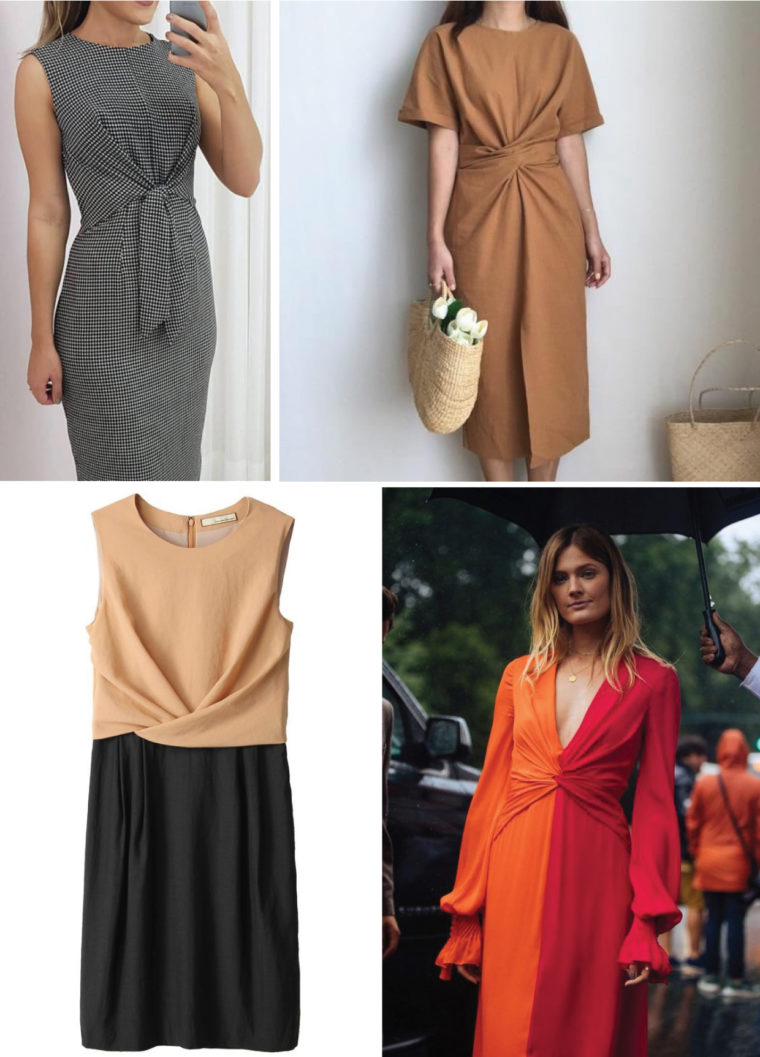 You can see more photos in my Liesl + Co. Belgravia Knit Dress Pinterest folder.
I hope you'll have loads of fun both sewing and wearing this pattern! You can purchase your own copy of the Belgravia Knit Dress right here. Be sure to tag us #belgraviadress and #lieslandco in your photos on Instagram so we can see how it turns out for you.