OK, now that you've seen our new Montauk Trousers, let's talk about what you can do with them!
First of all, what about fabrics? I've suggested quilting cotton and linen, which are both obvious choices. Rayon would be another nice option. But after linen, the fabric I'm most excited about is wool suiting because they would be so versatile! Think dressed-up sweatpants, but nice enough that you could wear them to work for sure. I think satin would also be amazing, especially evening or, for that matter, if you want to make extra-luxurious lounge trousers to wear around the house.
As always, I've collected a bunch of images to inspire you in terms of both fabric and ways to style this pattern. Take a look at the satin, below, and also the monochromatic outfit that's just so very elegant. And see what I mean about wool suiting in the second row, third photo?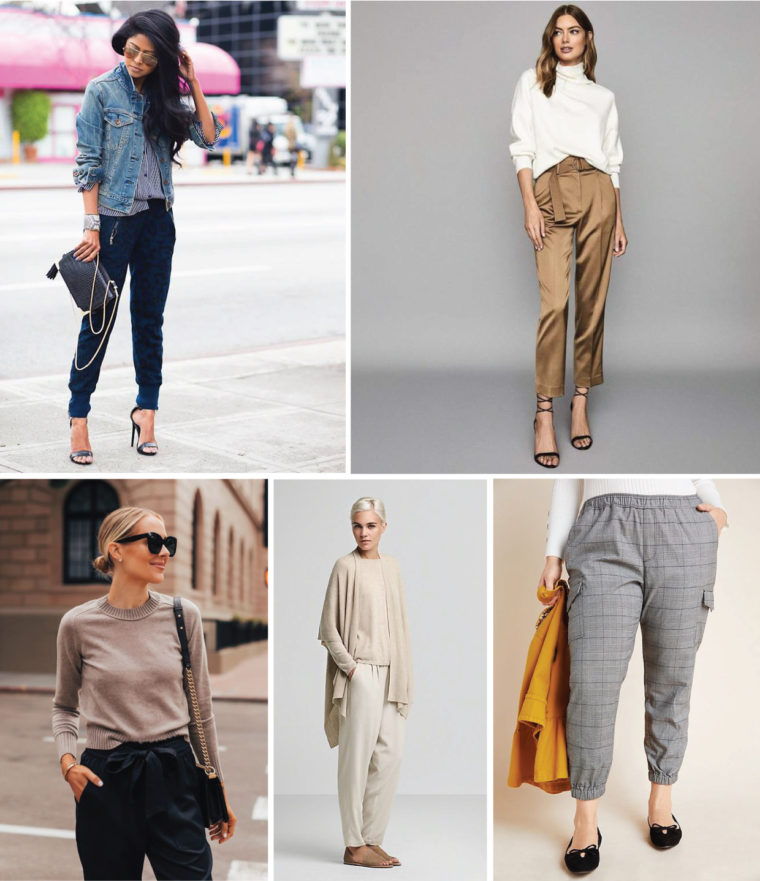 Just for the fun of it, what about sewing a matching printed rayon Camp Shirt to create your own dressy evening pajama-style outfit? For other trouser fabric options you could try velvet, velour, or corduroy.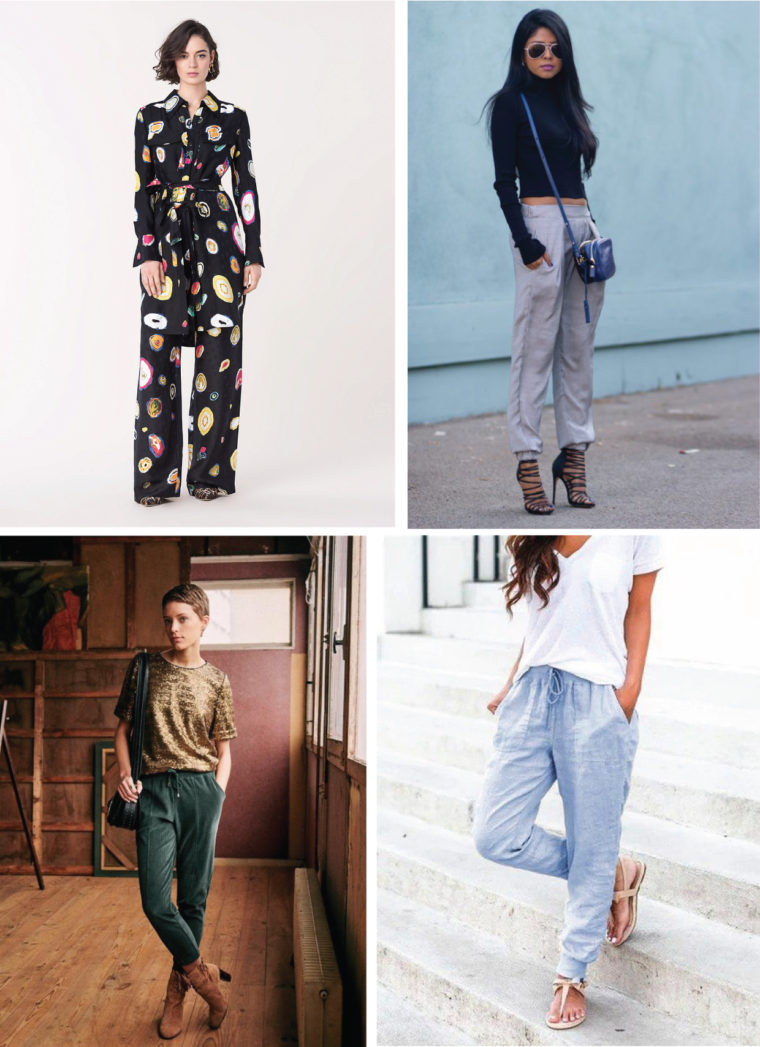 I think you could also use a sturdy knit for this pattern if you're so inclined. In addition, you could always choose classic trouser fabrics like poplin or twill, or a ticking or railroad stripe would also be darling.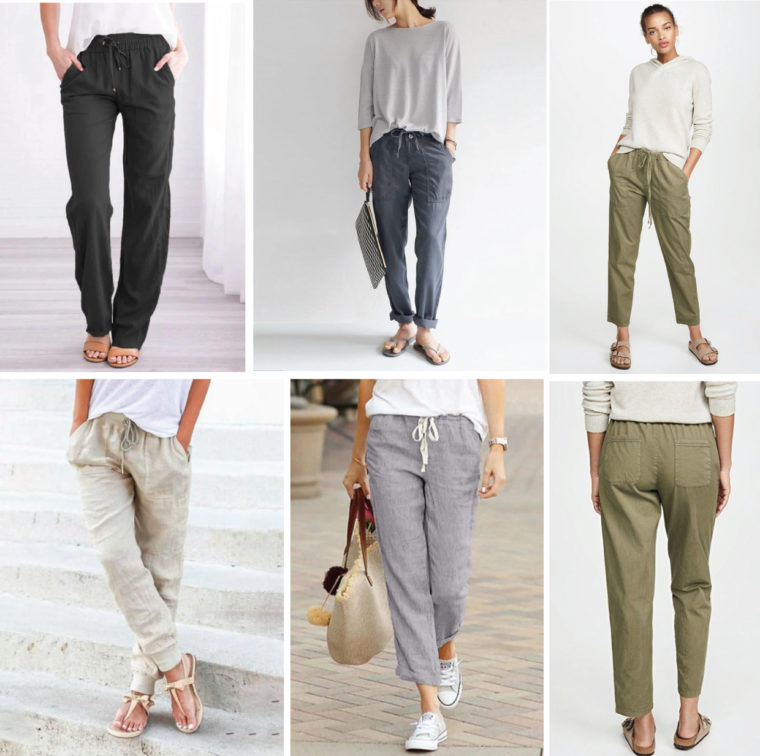 For prints, you could get really ambitious and block print your own linen. The subtle camouflage is cute, too. Or choose a really bold floral print and make it the central point of your outfit!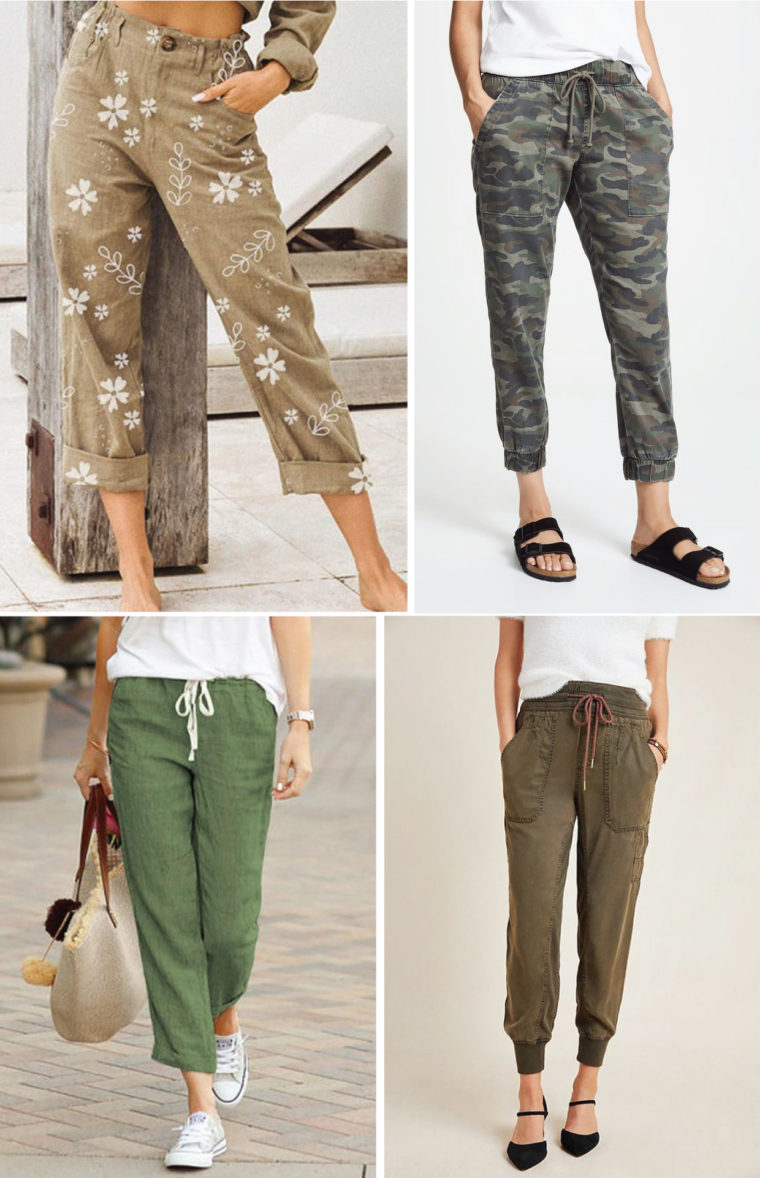 In solid colors these are sure to be a wardrobe basic, right?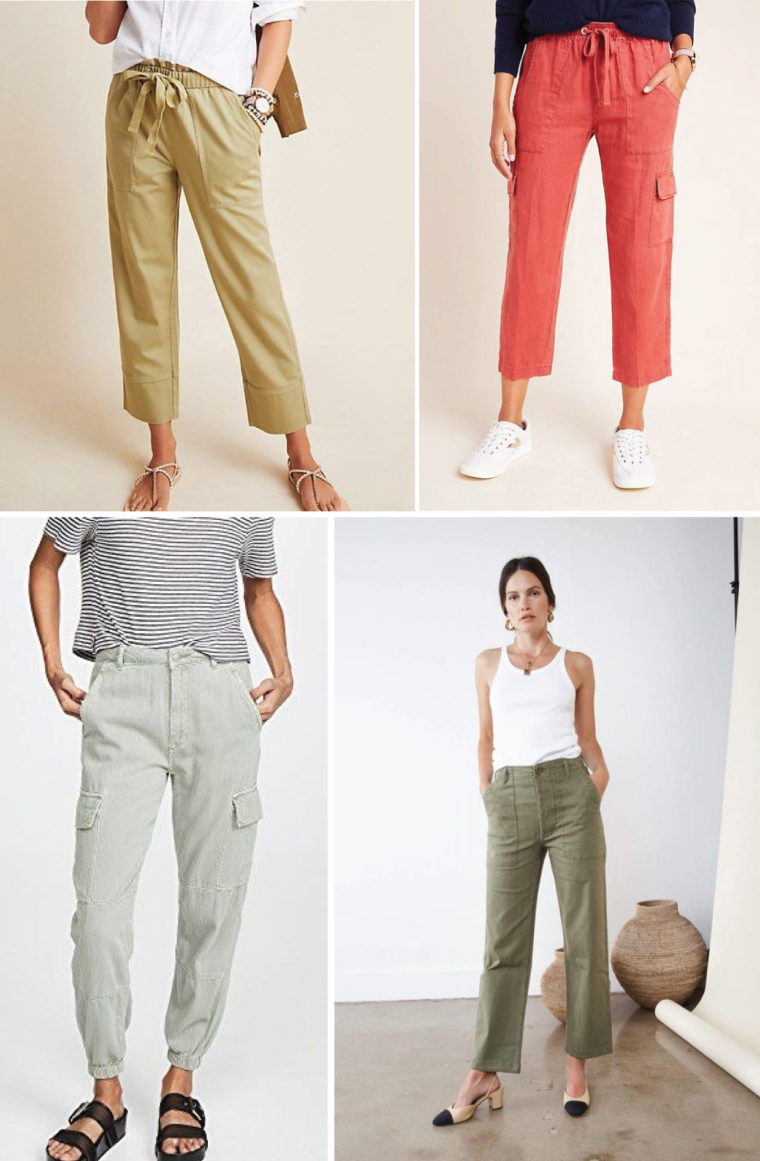 I've added lots more inspirational photos to my Liesl + Co Montauk Trousers Pinterest folder if you'd like to take a look.
You can order your own Montauk Trousers sewing pattern from our website in digital format. I can't wait to see what you make from this new pattern. And be sure to post your photos with the hashtags #montauktrousers and #lieslandco so we can see how you make this style your own!