Depending on where you are, winter might be dragging on. But spring is just around the corner, and we have the perfect sewing distraction as you wait for the crocuses and daffodils to bloom. The Saint-Germain Wrap Dress was made for spring, and if you're in the Southern Hemisphere, it could be a great early fall dress as well.
We'll be hosting a sew-along for this dress February 17-21. As always, you can expect detailed photo illustrations for each step, Liesl's signature quality instructions, and helpful hints to guide you through the process of sewing this pretty frock.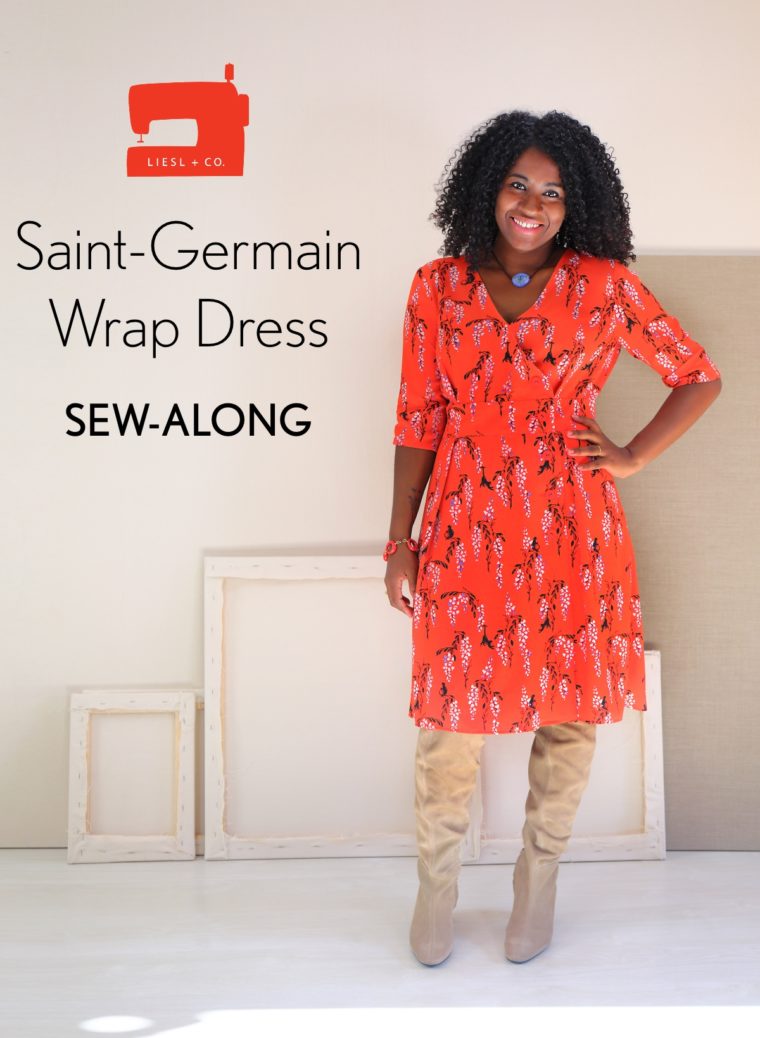 Liesl has already gathered inspiration for the Saint-Germain and put together a Pinterest board that you can peruse for ideas. If you haven't seen her post about the version she made for herself, you can check it out here.
The Saint-Germain Wrap Dress is rated an Advanced Beginner (two-scissors) pattern with thoughtful details that make it a very rewarding sew. The longer View A is romantic and flowy with dramatic flutter sleeves and a sweeping hem. View B is designed with a hem just below the knee and features fitted 3/4-length sleeves with ruching detail at the hem. Depending on your choice of fabric, could take you to work, a girls' brunch or even a daytime wedding. This dress is perfect for any time you feel like dressing up a bit, and thanks to all the thoughtful details, no one will be able to believe you made it.
Saint-Germain Wrap Dress sew-along schedule
Day 1 (Monday, February 17) Gather Your Materials.
Day 2 (Tuesday, February 18) Select Your Size, Pattern Adjustments.
Day 3 (Wednesday, February 19) Getting Started, Make the Pleats and Assemble the Bodice and Skirt.
Day 4 (Thursday, February 20) Assemble the Waistband, Sew the Facings.
Day 5 (Friday, February 21) Sew the Sleeves, Hem the Dress, Finish the Dress.
How to participate
Get your pattern in either paper or digital format if you haven't already. Decide on and source your fabric and supplies. You'll need between 3 1/2 and 4 3/4 yards of woven fabric, depending on what size and view you sew. We recommend fabrics with drape, such as silk and rayon. You can also use a fabric with more body if you prefer. Don't forget to buy a little extra if you're matching a pattern. You'll also need thread, featherweight interfacing, seven 5/8″ buttons, and, if you're sewing View B, 12″ of 3/4″ elastic. We'll see you back here on February 17!