I feel like there are so many terrific ways to sew and wear our new Saint-Germain Wrap Dress pattern. But that's the great thing about sewing, isn't it? You get the chance to express your own style and preference while also sewing a dress that fits you, with a hem that's the length you prefer, sleeves the way you want them, etc. And you get the pleasure of sewing something, too!
When you're selecting fabrics for this style, look for lightweight floaty, drapey fabrics like viscose/rayon, tencel, double gauze, and cotton lawn as well as lightweight linens. More structured fabrics like cotton poplin and sateen will give you a more structured dress similar to the pink floral version of View A on the pattern envelope. It's perfectly fine to use more structured fabrics; just know that the result will be a little different than if you choose drapey fabrics.
You know I like to give hints and tips in our patterns, so here's one in a blog post. Hint: take a peek at the Atelier Brunette website for some lovely drapey fabrics! They have a line of fabrics that can also be purchased at independents stores worldwide, so keep them in mind for patterns like this one.
Here are a few photos I've collected to help inspire you for this style. Personally, I'm in love with darker prints right now, but maybe that's because it's winter and cooler and dark grounds feel appropriate to me. Or maybe it's because my wardrobe tends to the darker colors.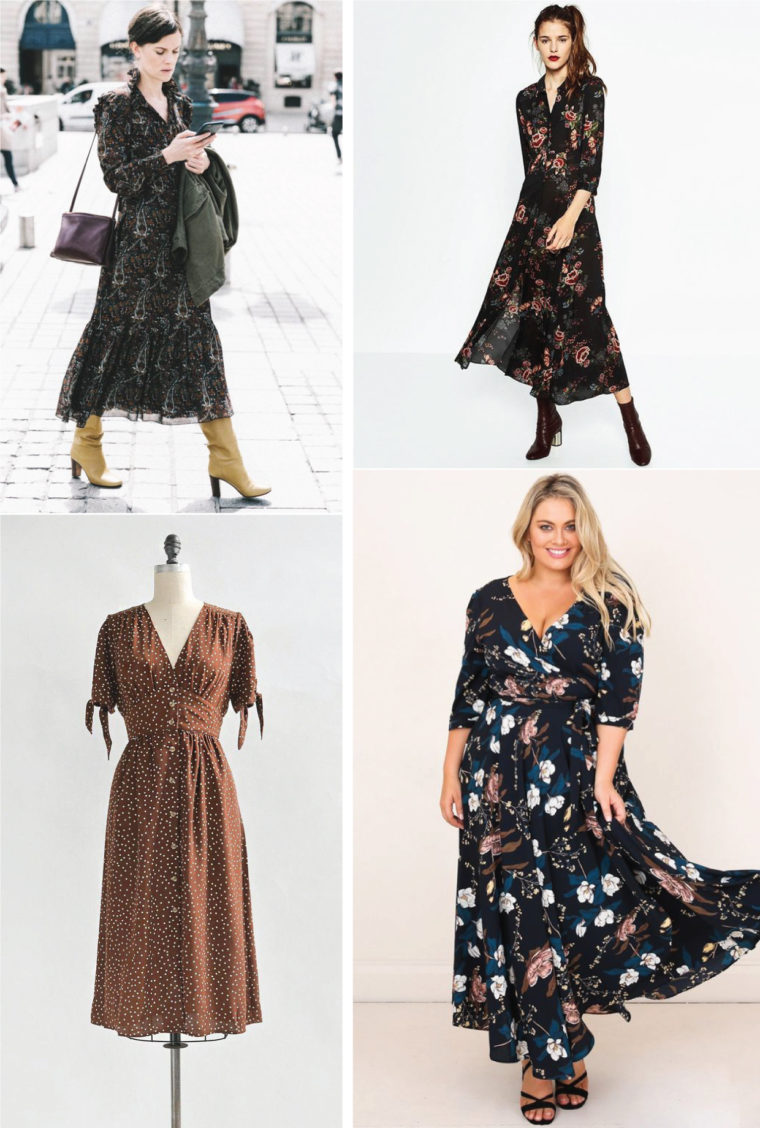 If you're thinking about sewing the Saint-Germain for spring and summer, maybe you'll want to consider softer prints or brighter colors.  Solids or almost-solids would be a great option, too. Last summer I was chatting with a friend who owns a terrific shop in our neighborhood and a tourist walked in wearing a stunning long floral dress. Of course I immediately thought of this pattern and all the floral gorgeousness you could make from it for next summer. Personally I'm totally on board.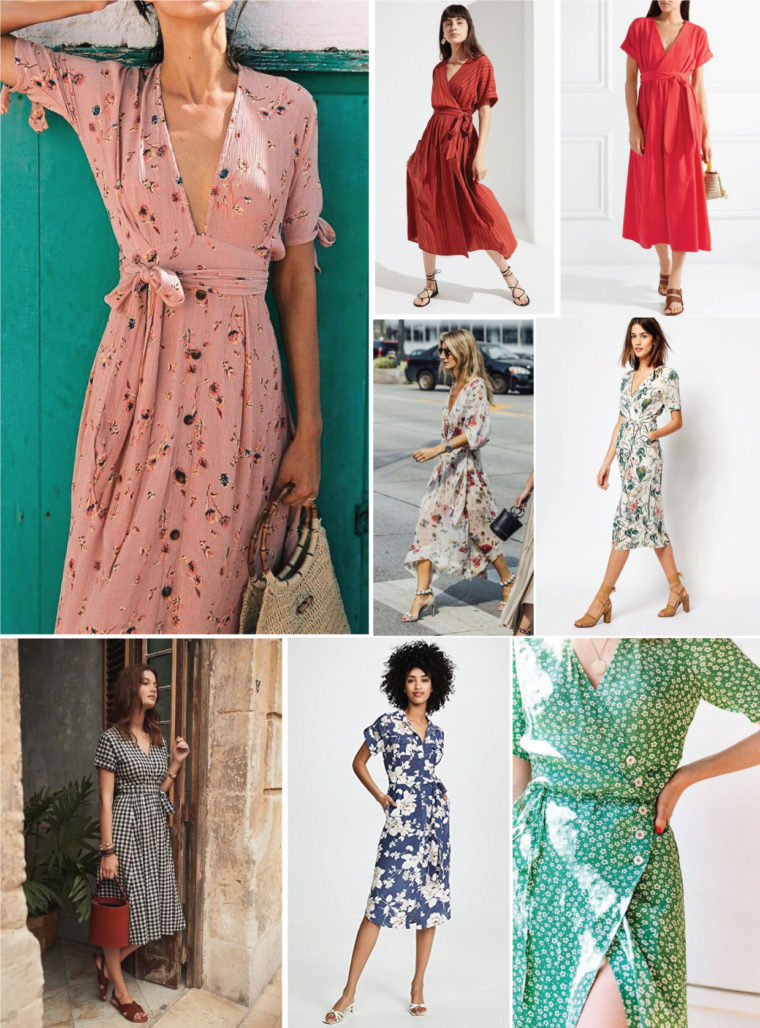 You can find lots more photos and ideas for this style in my Liesl + Co Saint-Germain Wrap Dress Pinterest folder.
My inspiration for this style was very much the stereotypical Parisian girl style: effortless, feminine, confident, elegant, and a little playful. But make this style your own with your fabric choices. My style isn't very feminine in the traditional sense, but I love my Saint-Germain dress and will show it to you in my next post.
How will you sew your Saint-Germain Wrap Dress? You can pick up your own copy of the pattern in paper or in digital format. Be sure to tag us #saintgermaindress and #lieslandco when you make yours. I can't wait to see how it turn out!