Lisa from our Advisors Circle sewed a festive Bistro Dress with a special touch: a piped collar and belt loops. She is stopping by today to show us how she did it.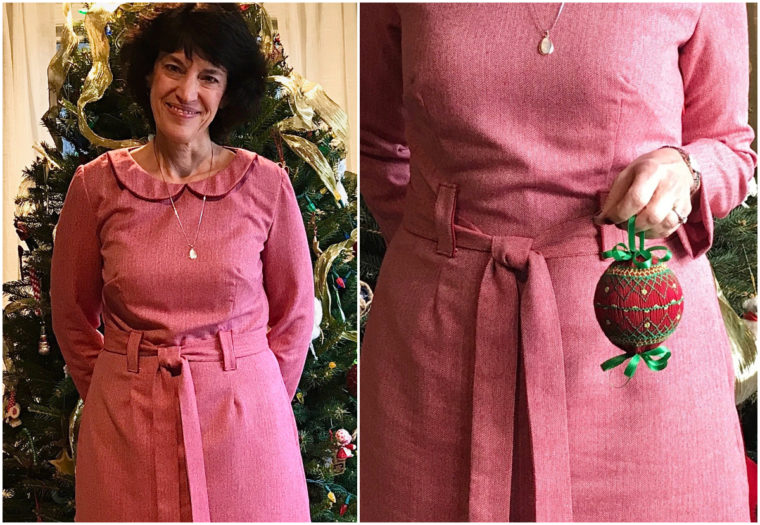 The Bistro Dress has been on my "to sew" list for quite some time, but I just couldn't seem to find the right fabric for it. I have also had a "red dress" on the "to sew" list as well but couldn't seem to find the right pattern. Everything came together when I found this red wool herringbone from Mood Fabrics. A red herringbone and the Bistro dress: two wonderful classics that will stand the test of time!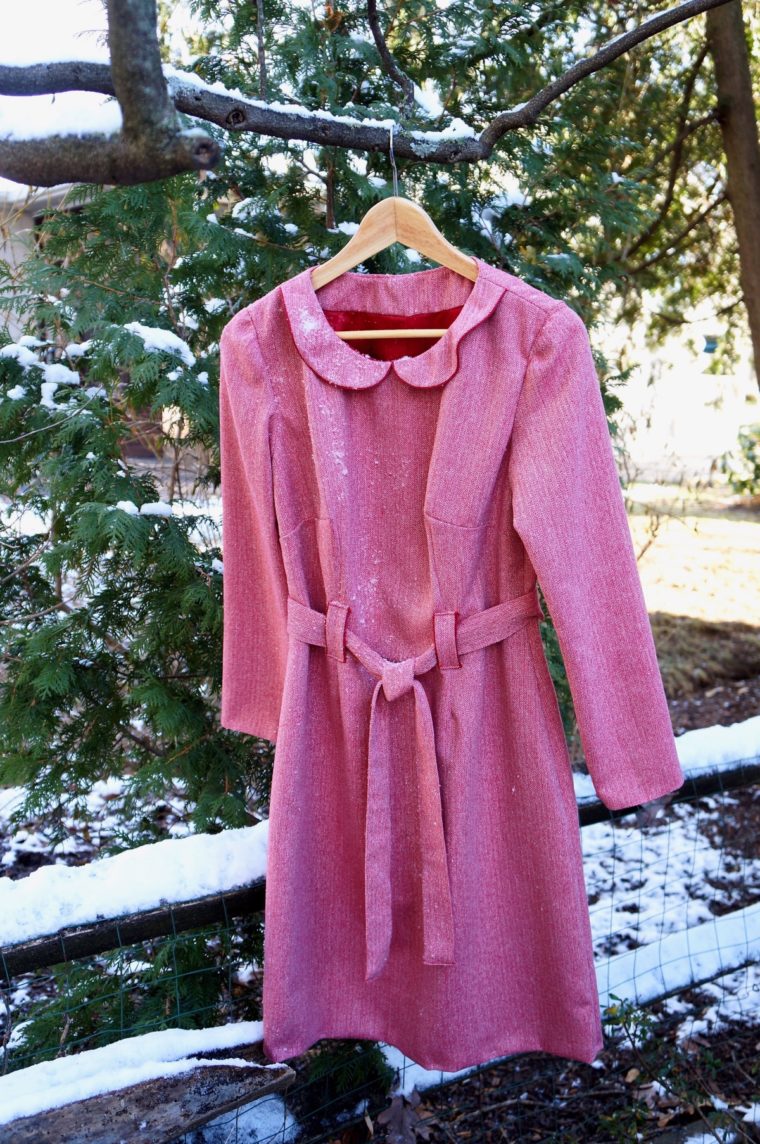 I have to admit, I often skip making a muslin, but the Bistro Dress is a relaxed sheath dress and I wanted the fit perfect. I was also taking the time to line it, so again I wanted to check the fit before cutting into my wool and lining fabrics. The Bistro Dress comes with directions for both a lined and unlined version. I lowered the dart by an inch before I began (I know I need to do this) and then cut an 8 which I graded to a 10 through the hips. I am glad that I made the muslin because while the 10 through the hips was fine, I decided a little extra wiggle room would be more comfortable at all those holiday parties!
Of course I had to add my own touch to the dress and decided that a little piping was in order. I used my lining fabric which is a lovely red satin to pipe the collar and the belt loops. You can follow this tutorial to make the mini piping.
To pipe the collar, trim the piping seam allowance to 1/2" and then simply stitch the piping to the outside edge of the top collar.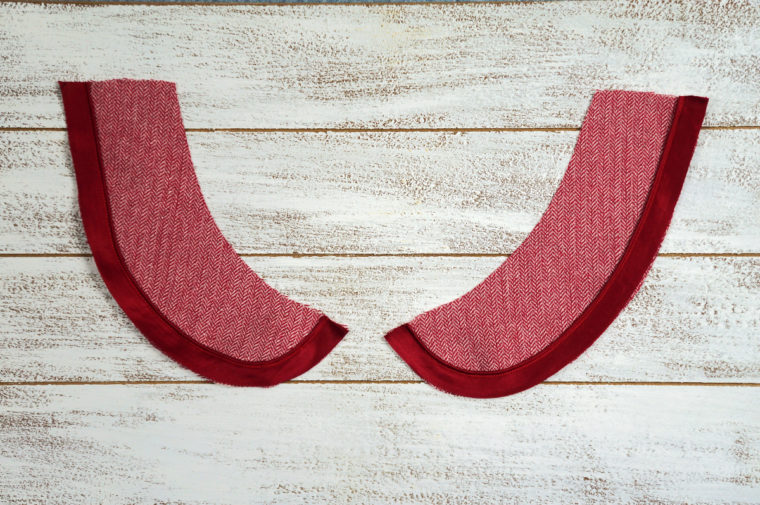 From there, follow the directions in the pattern to assemble the collar.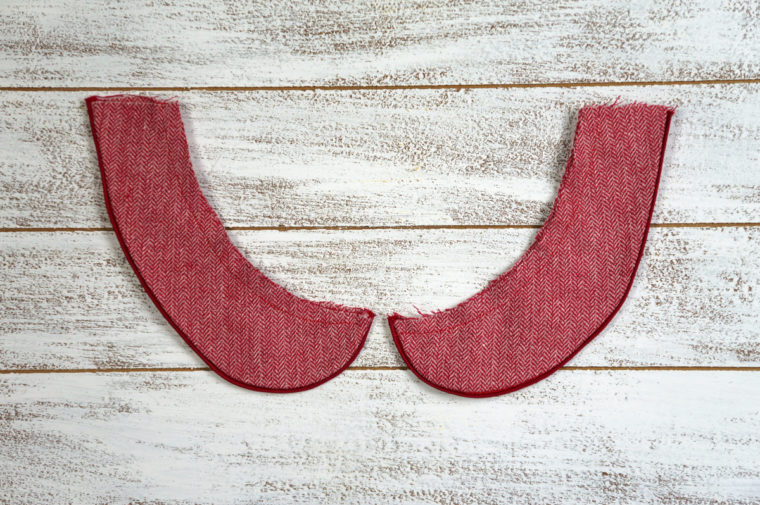 To pipe the belt loops, cut the belt loops in half lengthwise. Trim the seam allowance of the piping to 1/4". Stitch the piping to each long side of the belt loop using a 1/4" seam allowance rather than the 1/2" that the pattern directs.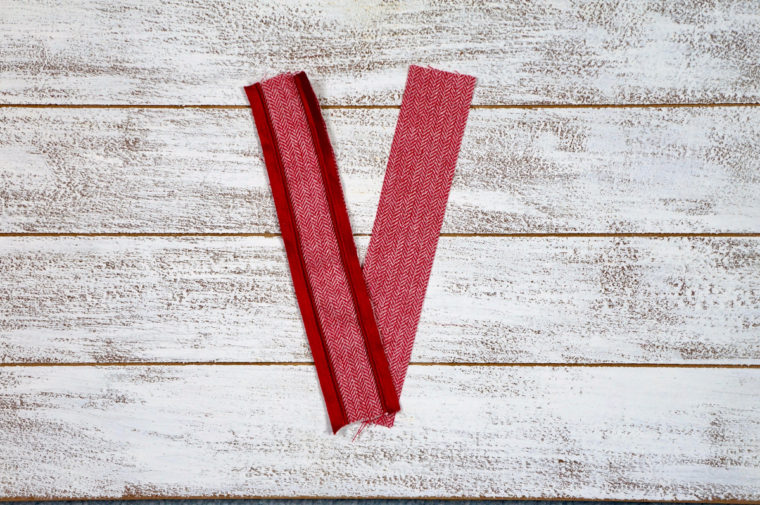 Sew the two pieces of the belt loop with right sides together using the previous line of stitching as your guide and then turn the belt loop right side out. You will have two seams, one on each side of the loop instead of one down the center back as shown in the pattern.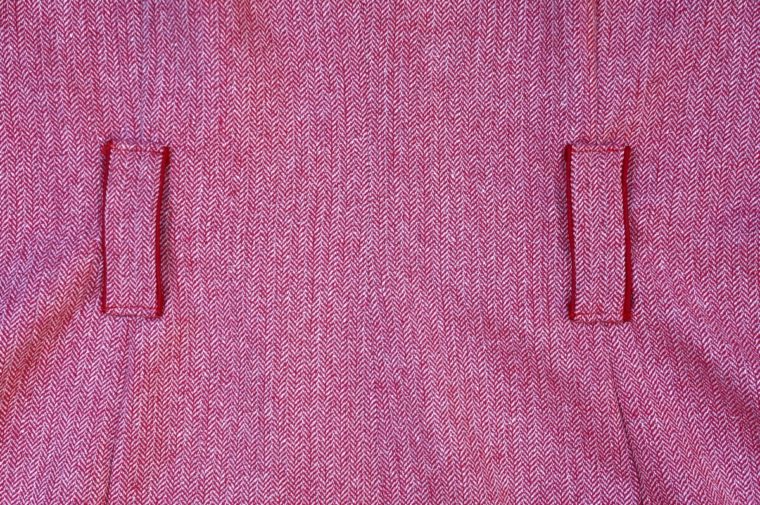 You could use the same method to pipe the belt if you wished.
I love my Red Bistro Dress! It is festive, classic and polished, yet isn't so seasonal that it is just limited to Christmas.