Hello friends!
Here's one more item I recently sewed for myself. I've been holding onto this cut of Liberty lawn for quite a while. Strawberry Thief is my favorite Liberty pattern, and I feel like I'll wear this dark gray colorway quite a bit.  So I sewed a Camp Shirt with the small cut that I had. The blouse will be a nice layering piece when I want a little texture in my wardrobe.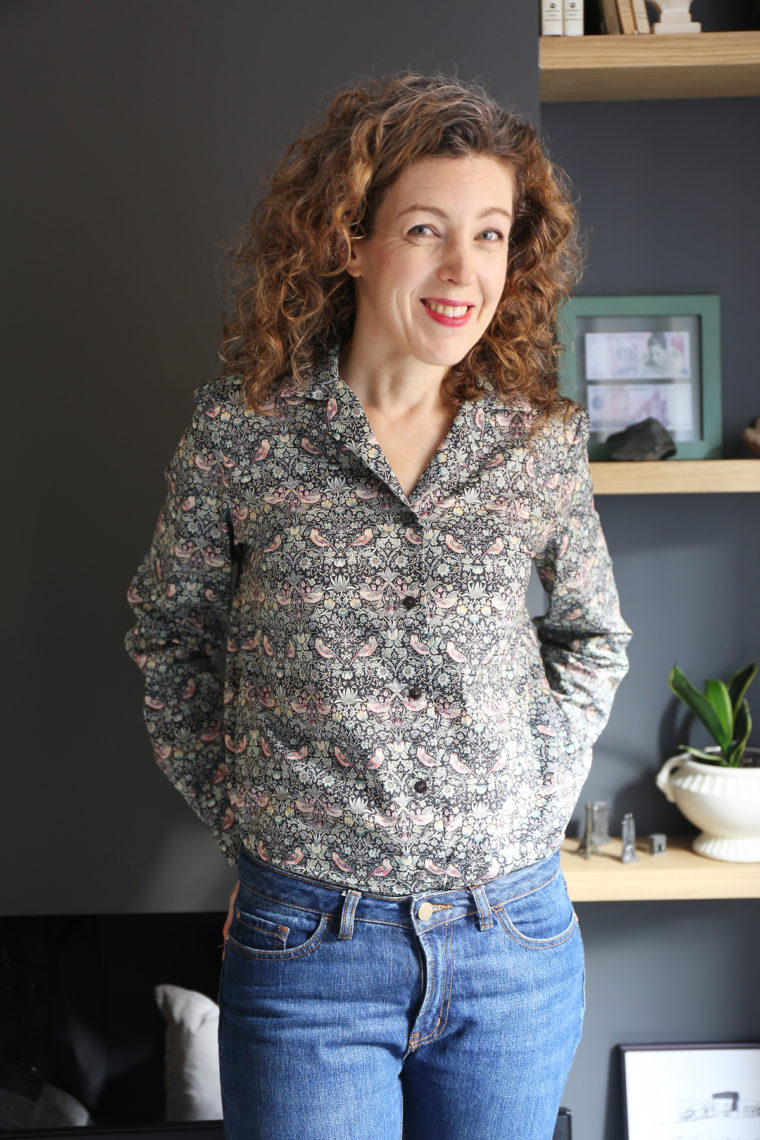 There was so little of this fabric, I had to piece together my facings. And there wasn't leftover fabric for pockets, but with this busy print I probably don't need them anyway. (Still, I love pockets!)
Why a Camp Shirt instead of a Classic Shirt? When it comes to soft, drapey fabrics, I very much prefer a convertible collar like the Camp Shirt because it doesn't collapse on itself when the neck is worn open. Yes, this lawn was substantial enough to support a Classic Shirt collar and collar band, but somehow this style felt more appropriate for the fabric to me. Maybe because I plan to wear it with a grandpa cardigan and black-and-white herringbone Hollywood Trousers in addition to jeans. I just associate some fabrics with a classic shirt collar and others with a convertible collar. Does that make sense?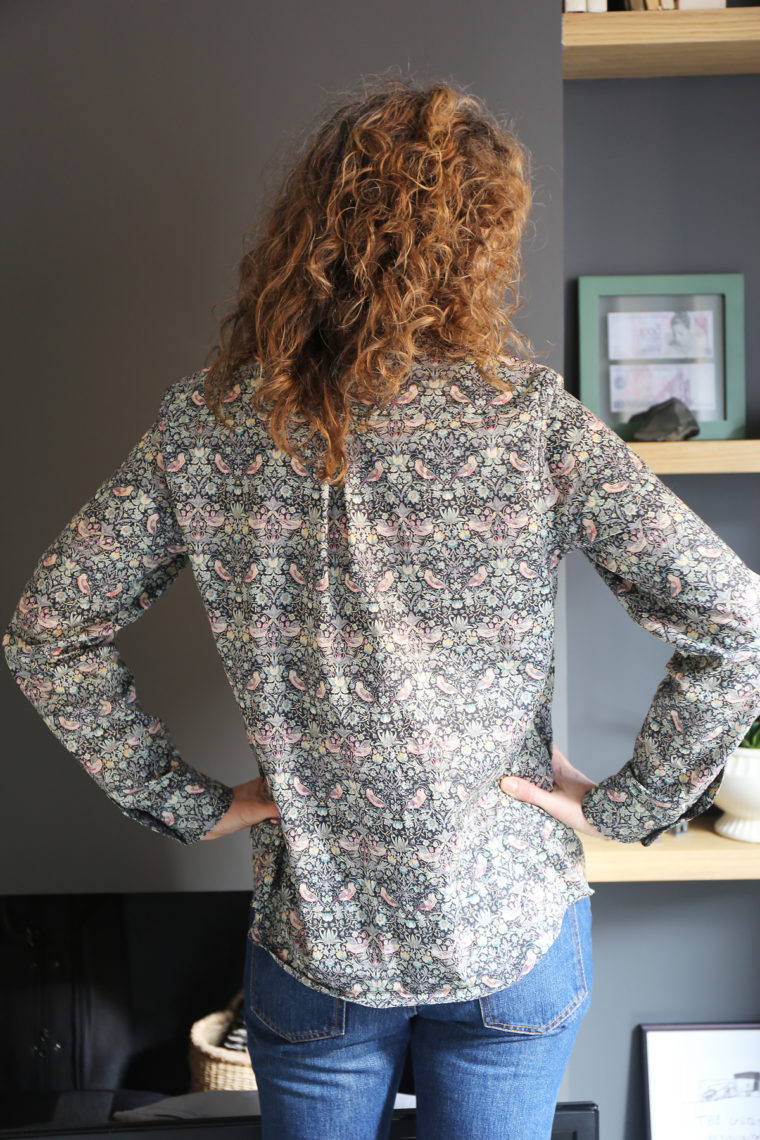 The center-back inverted box pleat makes me happy, too. It's just a nice little detail.
You can pick up your own copy of the Camp Shirt + Dress sewing pattern in paper or as a digital pattern. We can't wait to see what you do with this pattern!