Hi everyone! There were so many great pieces made from Oliver + S and Liesl + Co. patterns last month. I rounded up a few that were posted on Facebook and Instagram to share. We love to see the garments you've made, so please keep doing so using the #lieslandco and #oliverands hashtags so we can find them.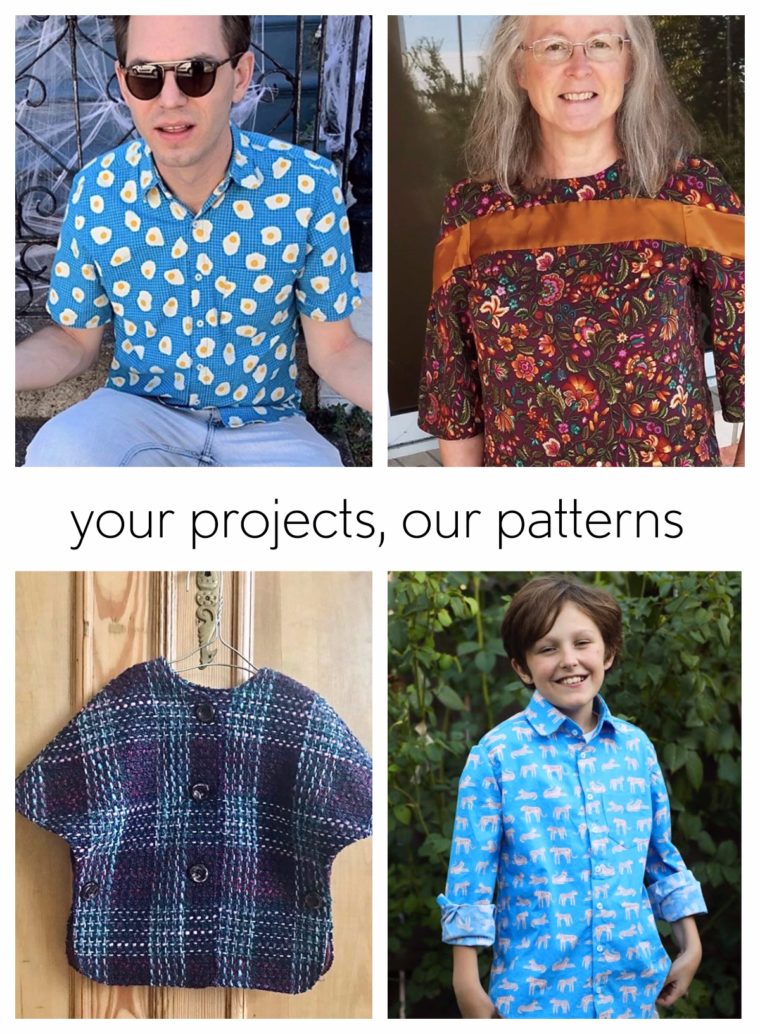 Here are a few standout pieces you all sewed from Liesl + Co. patterns, heavily featuring patterns with buttons. I am loving all these great All Day Shirts I've been seeing from you guys!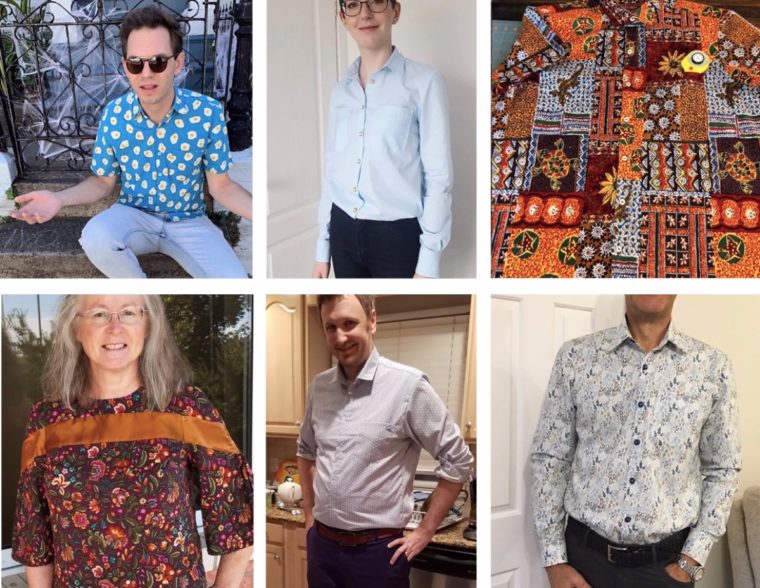 Clockwise from top left: 1) a fun fried-egg print All Day Shirt by @stitchin_camaro; 2) a beautifully fitted Classic Shirt from @fayeraysews; 3) a bold vacation print All Day Shirt from @colleenie; 4) a fashion-forward floral All Day Shirt sewn by @thesewinggirls at the @sewcialstudio; 5) a sharp All Day sewn by @coliclothing; and 6) this beautiful autumnal Afternoon Tea Blouse, made up by @custommadebyauntiem.
There were some great Oliver + S makes last month, too.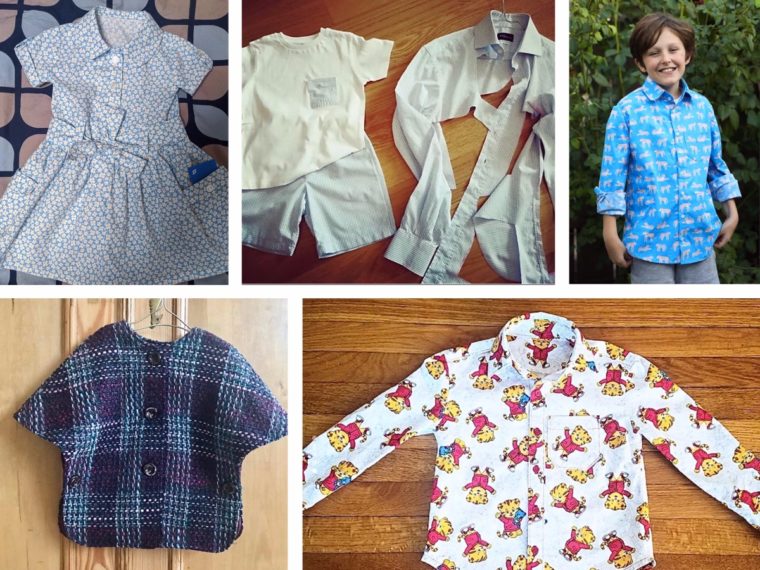 Clockwise from top left, 1) a tiny Jump Rope Dress from @raspberry_thimbles; 2) checked Sunny Day Shorts that @pacutxa made from an old shirt; 3) a striking cat-themed Buttoned-up Button-down Shirt from Inder;  4) from the same pattern, a Daniel Tiger shirt that surely is beloved by @heathered_knit 's son; and 5) this ridiculously adorable toddler Forest Path Cape by @sewimpatient.
I hope you've enjoyed this round-up. It is my goal to make it a regular feature, so stay tuned!