It's my pleasure to introduce you to our newest Liesl + Co. pattern for women, the Camp Shirt + Dress!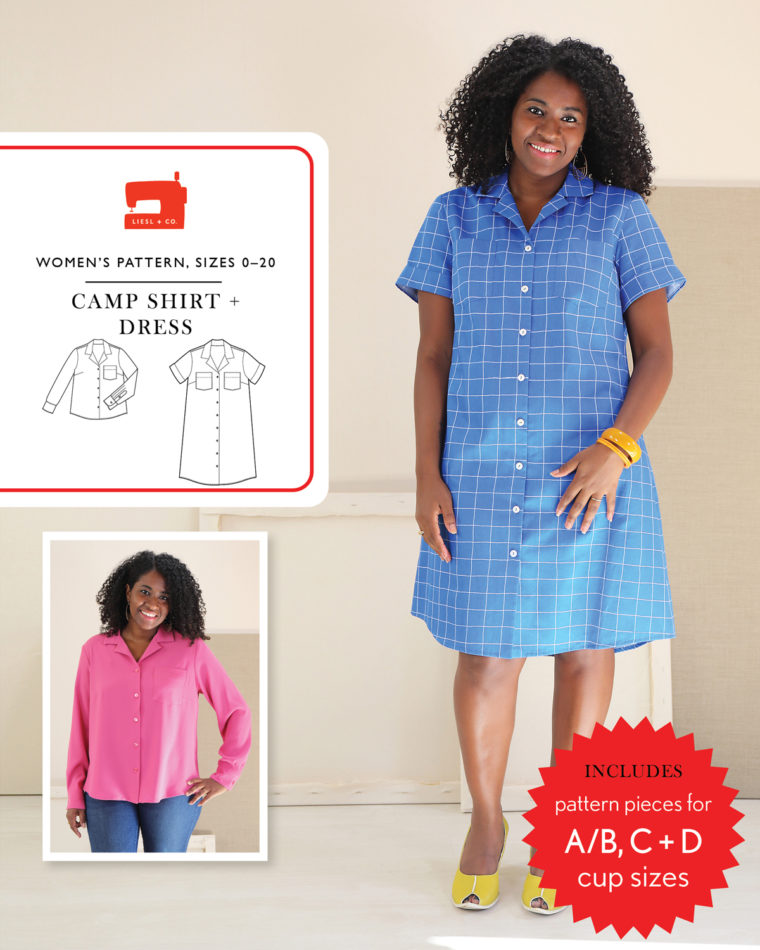 Here's the back story. I have a long-time obsession with park ranger uniforms. Every time I visit a national park, I can't help but notice how well-dressed the staff are. Their uniforms fit beautifully and yet allow them to be active, and my favorite part of the uniform are their camp shirts. Crisply pressed and perfectly turned out, not too tight and not too loose. They fit every ranger, no matter what size or shape. I think I secretly want to be a park ranger. (If you're interested, here's a bit of history about the park ranger uniform. Here's more information about the women's uniform, too.)
But really, I've been wanting to do a pattern inspired by park rangers for a while now. And this is it. It's an easier version of our Classic Shirt pattern with a convertible collar instead of a collar stand and collar. That means this collar is easier to sew and, more importantly, it lies flat when it's worn open, as it's designed to be worn. I think of this one as more of a blouse than a shirt, if that's a distinction that makes sense to you.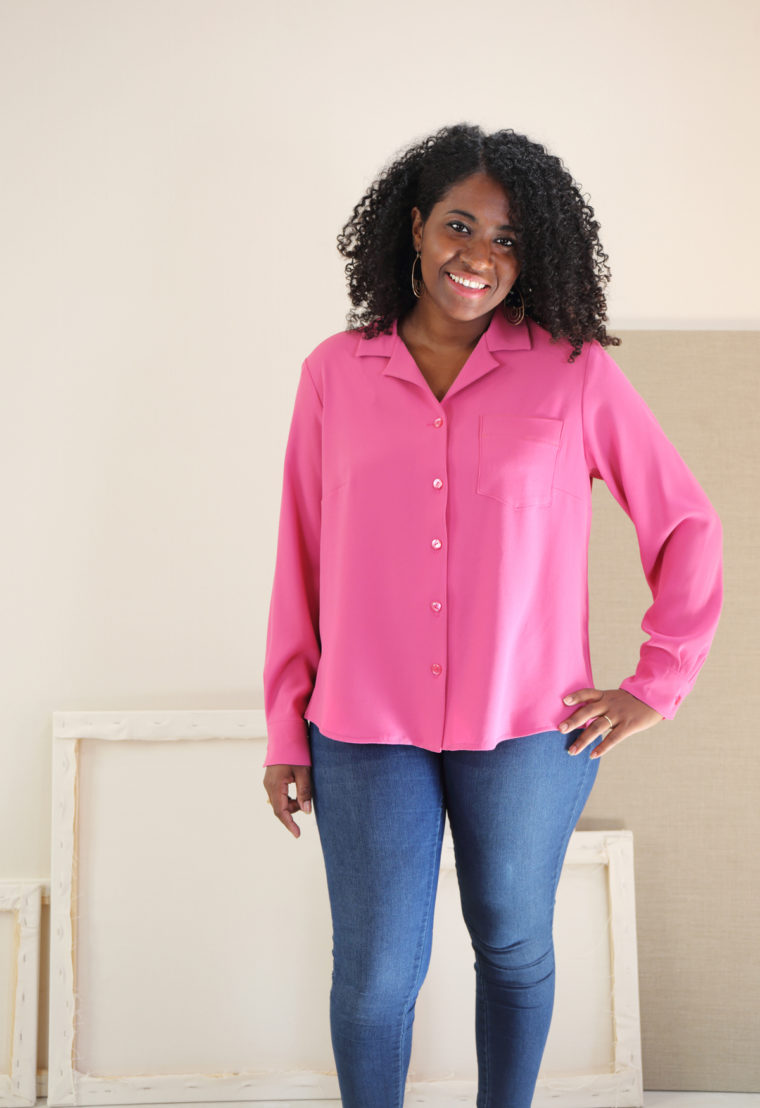 Our Camp Shirt pattern includes two views. View A is a classic blouse style that includes long sleeves with proper tower placket and cuff. On this style I added a single, centered reversed box pleat at the back yoke, which I think looks really elegant.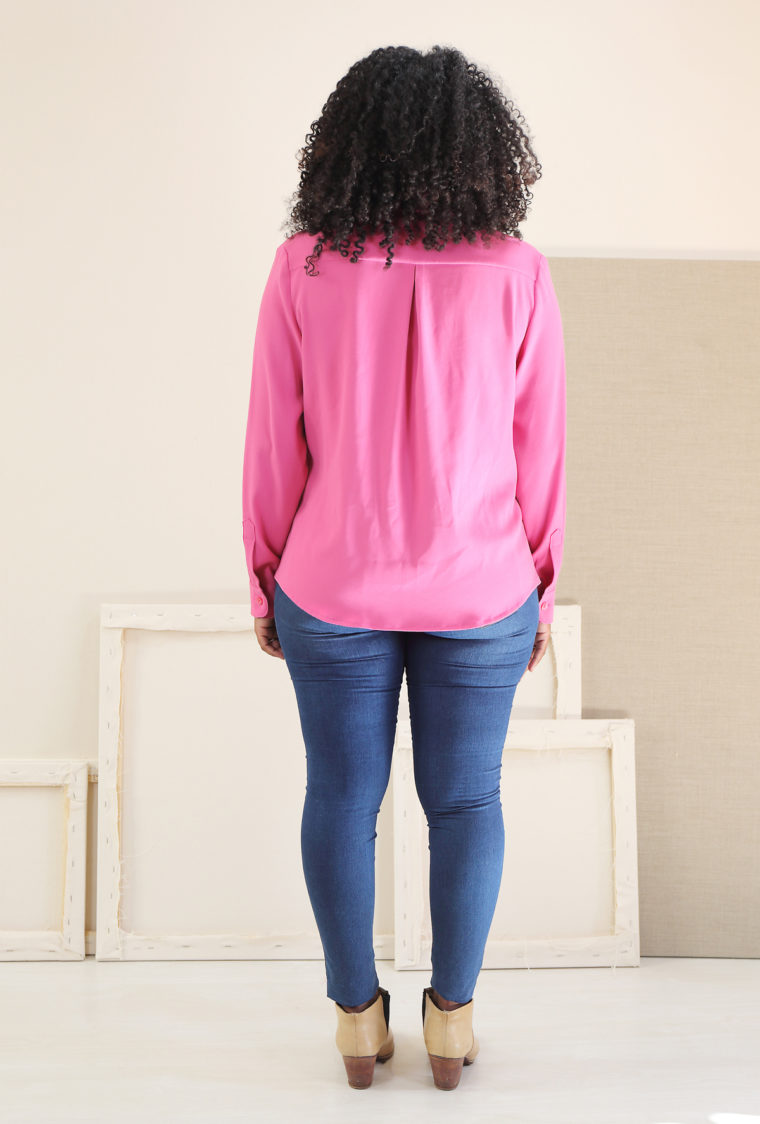 View B uses many of the same pattern pieces to convert the style into a cute shirt dress with cuffed short sleeves. The shaping of the dress is gentle, with enough ease to skim the body without being sloppy while also showing off a bit of your curves. I'm so pleased with how this style worked out, and I hope you'll have fun with it!
Both views have that cute chest pocket that you can include as desired. We included two pockets on the dress view, and you could always swap them with either of the pockets from the Classic Shirt for more options, too.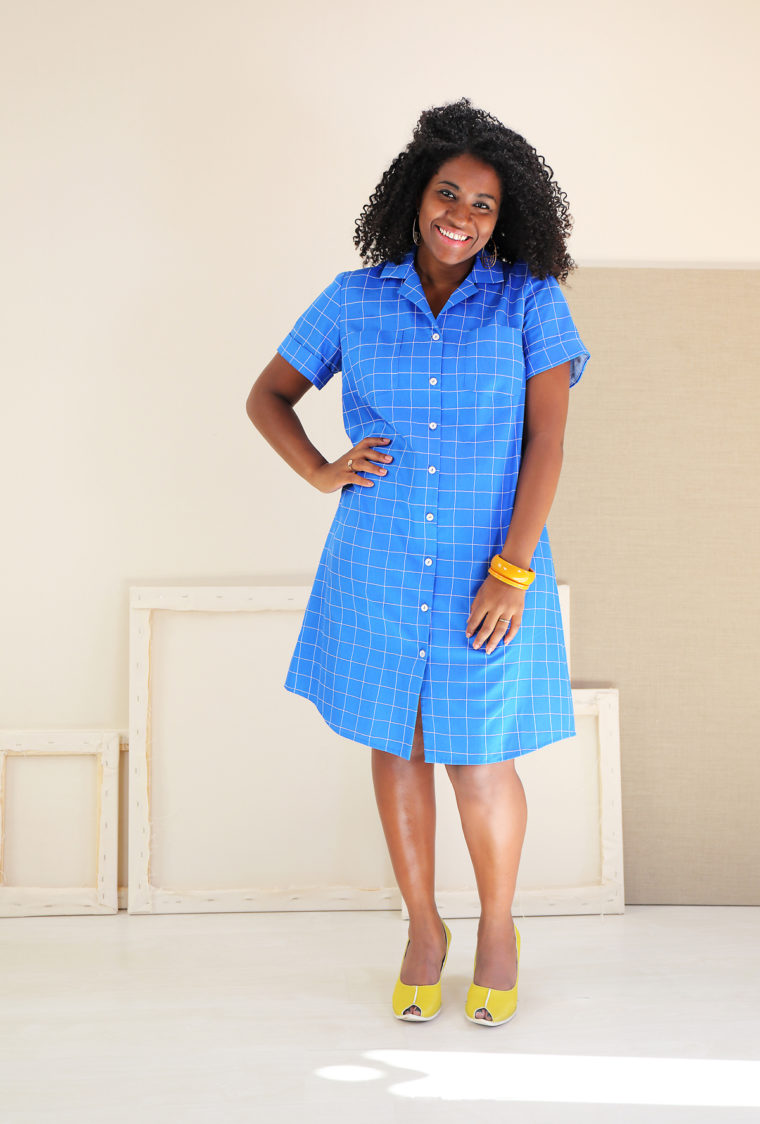 As with all our patterns, the pattern pieces between the two views are interchangeable. So if you want to sew a short-sleeved blouse of course you can. Likewise, you could make a long-sleeved dress.
And, most importantly, this pattern includes cup sizes so the full bust adjustment has already been done for you.
Do you prefer to belt your dresses? You certainly can with the dress. You could also use our tutorial to make a self sash if you like.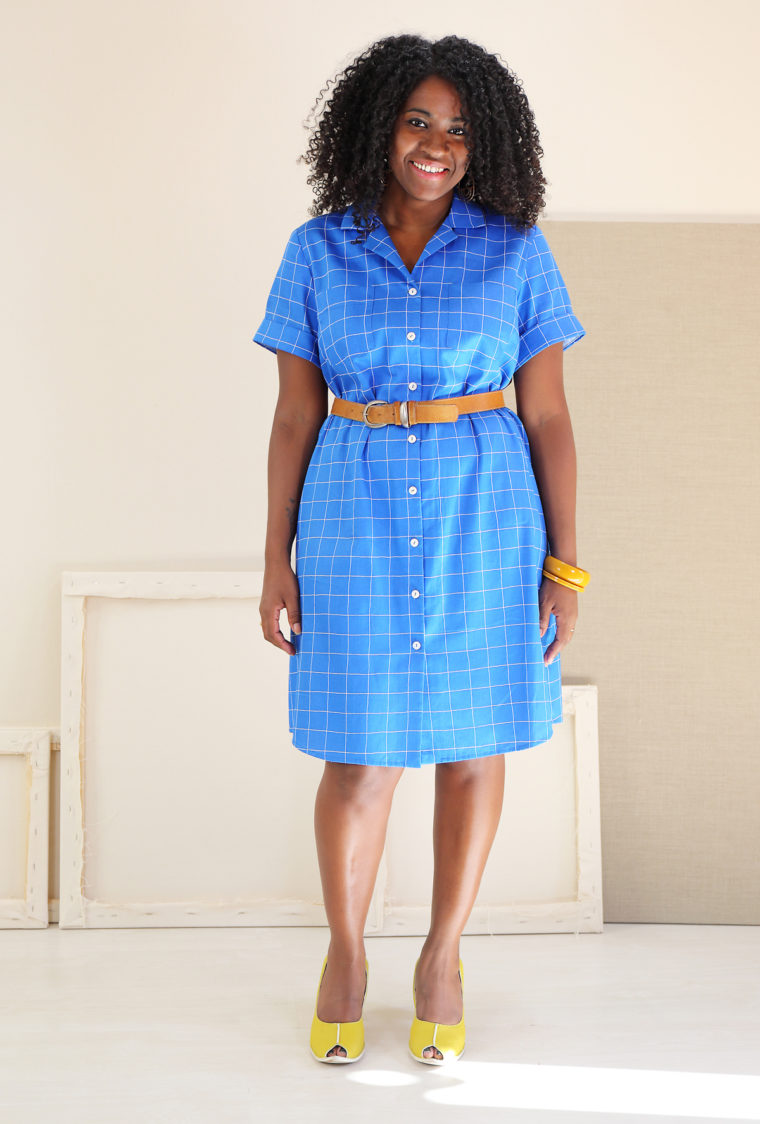 In terms of fabric suggestions, you can use anything from drapey silky fabrics like rayon and silk to linen, lawn, voile, chambray, sateen, even quilting cotton. I used a sateen for our model's dress, and I chose a heavier crepe-y silk for her pink blouse.
I'll be back next week with some inspirational images and fabric selection suggestions for you as well as with a post that will show you how some of our testers sewed this style.
In the meantime, you can order the Camp Shirt + Dress pattern now in either paper or digital format. I hope you'll have lots of fun sewing it. Tag us #campshirtdress and #lieslandco when you sew it, will you?