Capes are hot this fall. Why not sew your own? The Woodland Stroll Cape would be a great starting point for any of these inspirational styles.
I love these classic camel-colored capes with a single closure at the top. Sew your cape in a beautiful wool coating or a brushed cotton twill. Lengthen the pattern for a dramatic, sweeping hem. Add a statement clasp or leather/faux leather trim (or both!) to elevate the look. Or what about a lush brown velvet ribbon? Sew your own cape and customize it to your style. There are so many possibilities with this simple, classic pattern!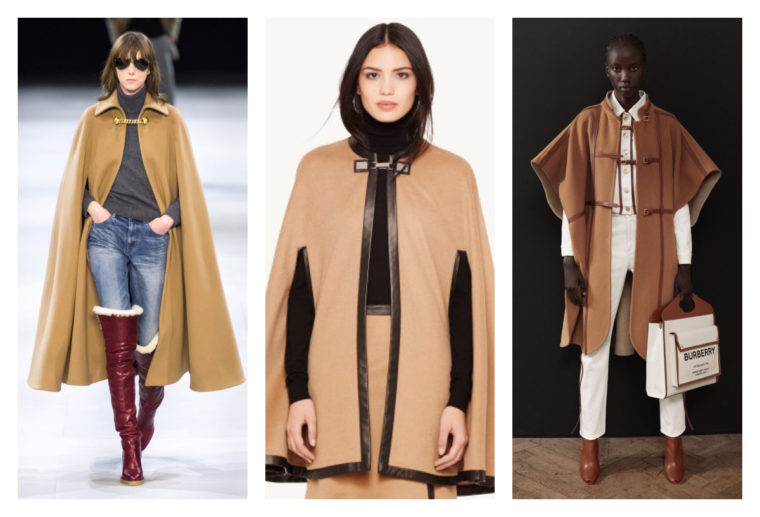 While the solid tan wool would be chic for everyday outwear, the Woodland Stroll pattern is also a perfect canvas for a statement print, such as leopard, or a silk taffeta floral that would make a great topper for a holiday party dress. I'm slightly obsessed with the idea of a leopard print cape, which I think would be fabulous with jeans and boots as well as over a dress.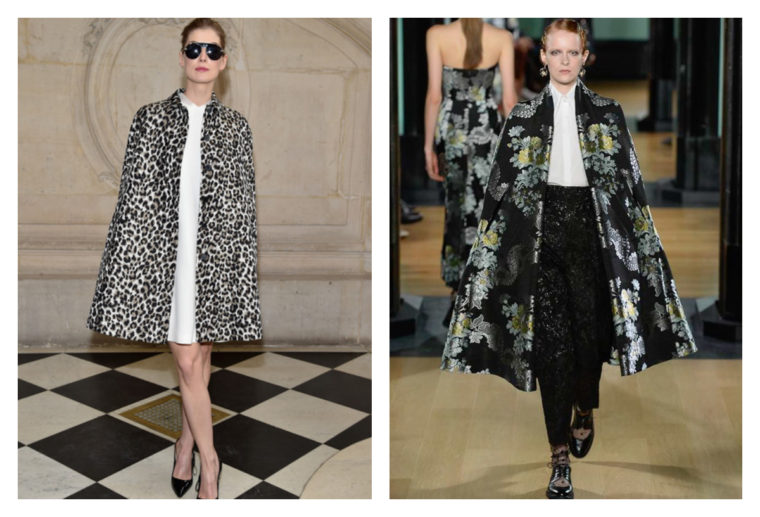 And while we're on the topic of dressy capes, what about basic black … with a twist? Sew up the cape in a luxe velvet like the Gucci below. The pattern only calls for 1 1/2 yards of outer fabric in the largest size, so it's a good candidate for splurging a little on a special textile. Or use a classic black coating as a canvas for standout embroidery.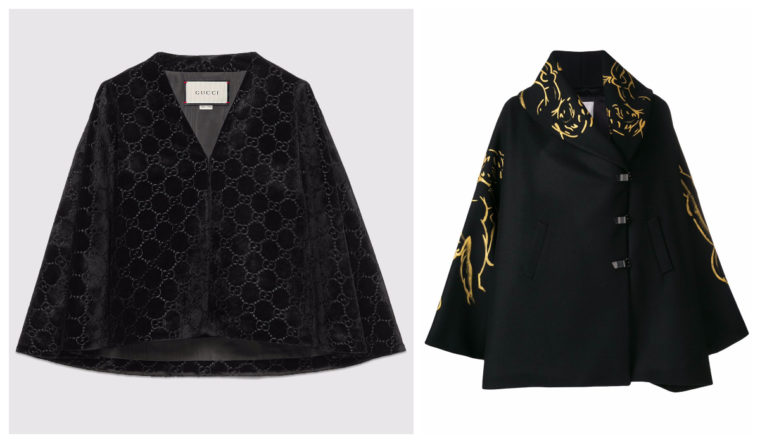 The Woodland Stroll is a quick sew too. With only three pattern pieces and minimal fitting required, you could make it a weekend sewing project and still have time to go out for brunch. How's that for instant gratification?
Do any of these styles strike your fancy? Which cape would you like to sew?