Today we have a contribution from our Advisors Circle. This is another addition to our Sew + Tell series which is a fun way for our fans to show us something they've sewn and tell us all about it. Because every sewn object has a story.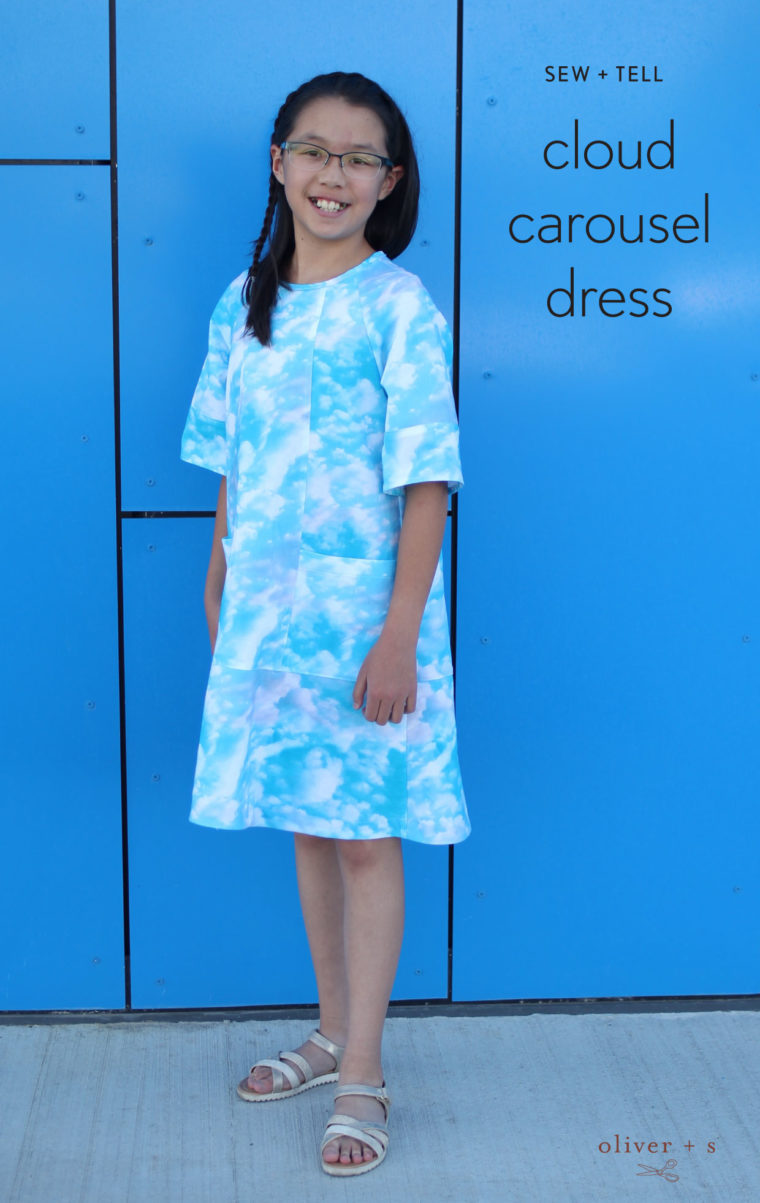 Name: Emily Stone
Where can we find you on the internet? Instagram, Blog
Project Details
Pattern Used: Oliver + S Carousel Dress
Fabric used: quilting cotton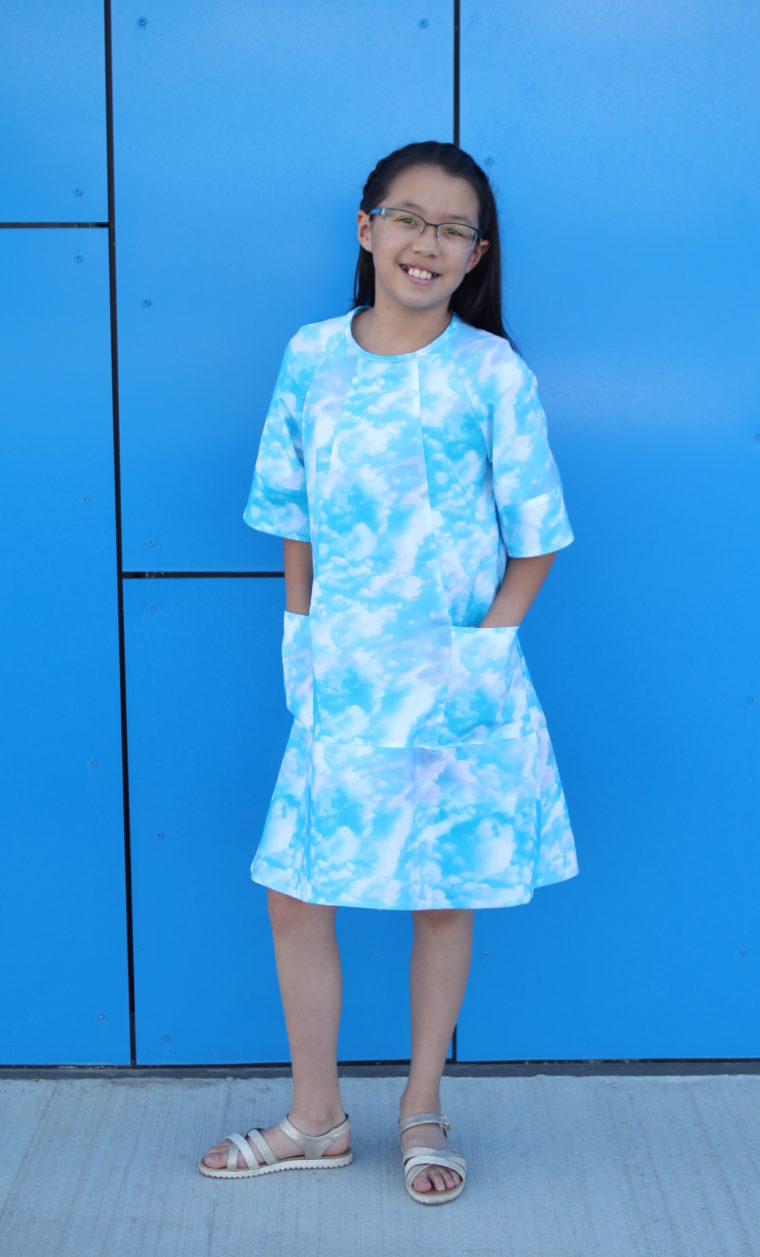 Did the fabric work well?
Yes! My daughter fell in love with this fabric when we were picking something else up. I had recently picked up the Carousel Dress pattern and the fabric is a medium weight quilting cotton, which is one of the recommended fabrics. I usually prefer apparel fabrics but sometimes the quilting cottons are just so beautiful! I like how the fabric highlights the a-line shape and it's always soothing to sew a nice sturdy fabric.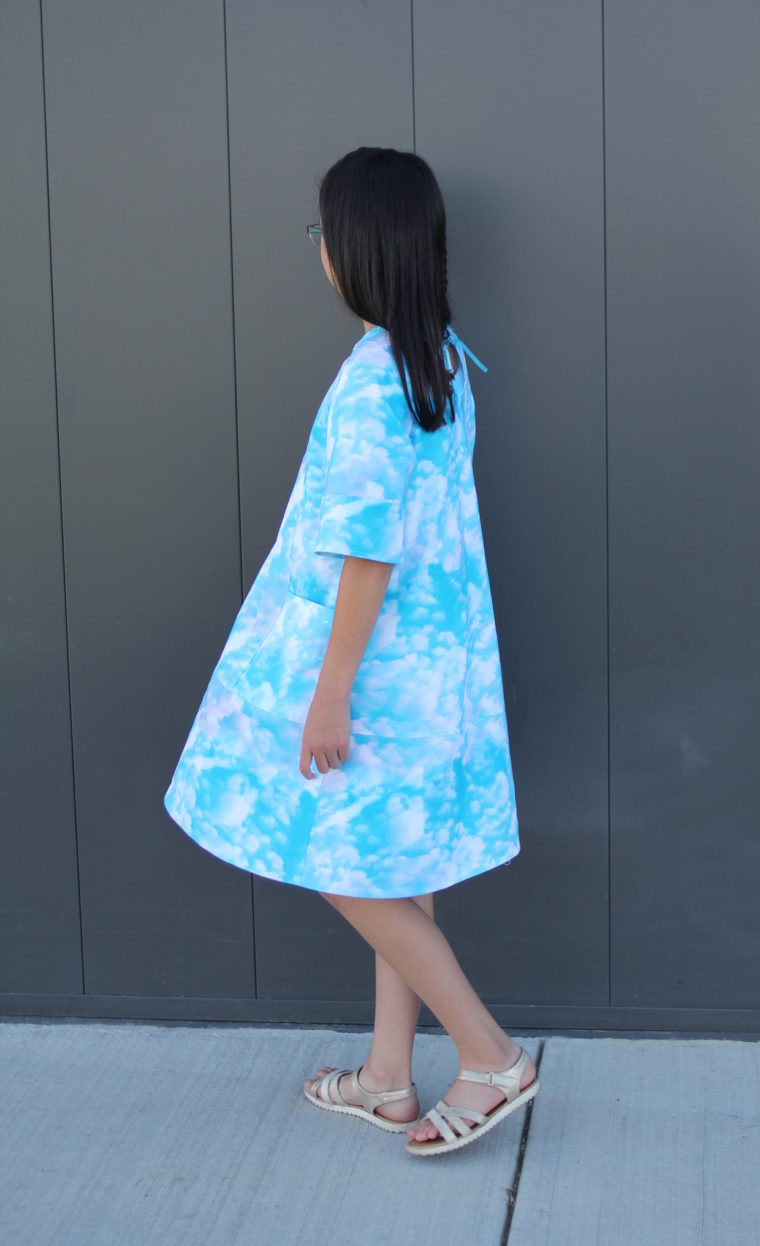 How did the sewing go?
The sewing went well! My serger is still broken so I thought about French seaming each seam to have a nice clean finish. I was delighted to see that this is a suggestion/option in the pattern's instructions! I almost forgot to French seam the shoulder darts so I did have to unpick one and redo it but it was totally worth it. I also chose to finish the hem with single fold bias tape like a tiny hem facing because all of the other seams were finished so nicely!
We chose to omit the button and loop closure because when we tried the dress on (I sewed a size 12 and she measures just below a size 12) the shoulder darts weren't quite right. When the dress isn't closed at all, the shoulder darts fit her shoulders just right.
She wore the dress around the house for a while and didn't feel like she needed a closure but we decided to add a little ribbon because I had a perfectly color matched ribbon in The Stash. If I had known I'd be adding a ribbon before finishing the dress I would've tucked it under the bias binding at the neck. Instead, I used fray check on both ends of the ribbon and sewed it directly on the binding.
The only other change we made was I decided to sew the keyhole facing down after it kept flipping out despite pressing. I simply sewed along the outer edge of the facing (versus topstitching the keyhole opening). She loves how it feels on her back now!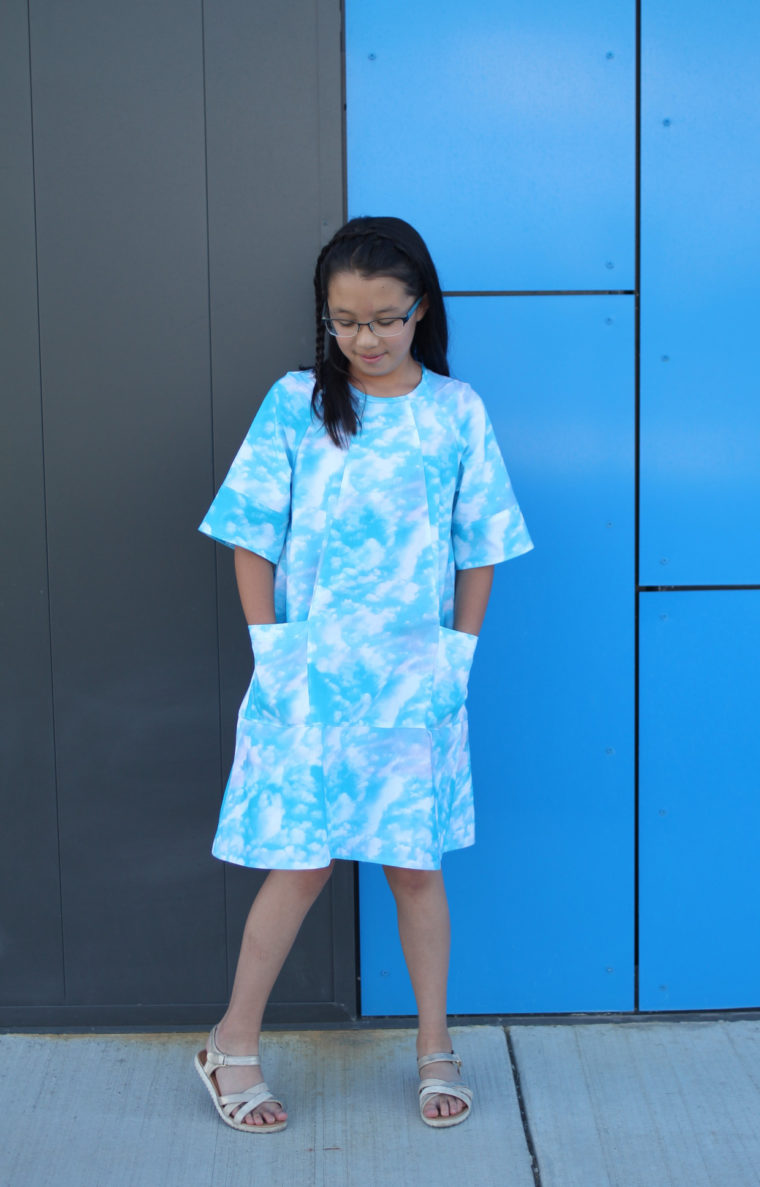 What was the best part?
Definitely how excited she was about this dress when it was finished! She has worn it to church nearly every Sunday since I've sewn it and chose to wear it on the first day of school. We both love the giant pockets and I'm so happy with the clean finishes. It was totally worth sewing every seam twice!