Please welcome Allison! Her work has been featured here, here, here and here. She's with us today to share and talk about the new Oliver + S pattern that she sewed for her daughter. We are so happy to have you visit, Allison!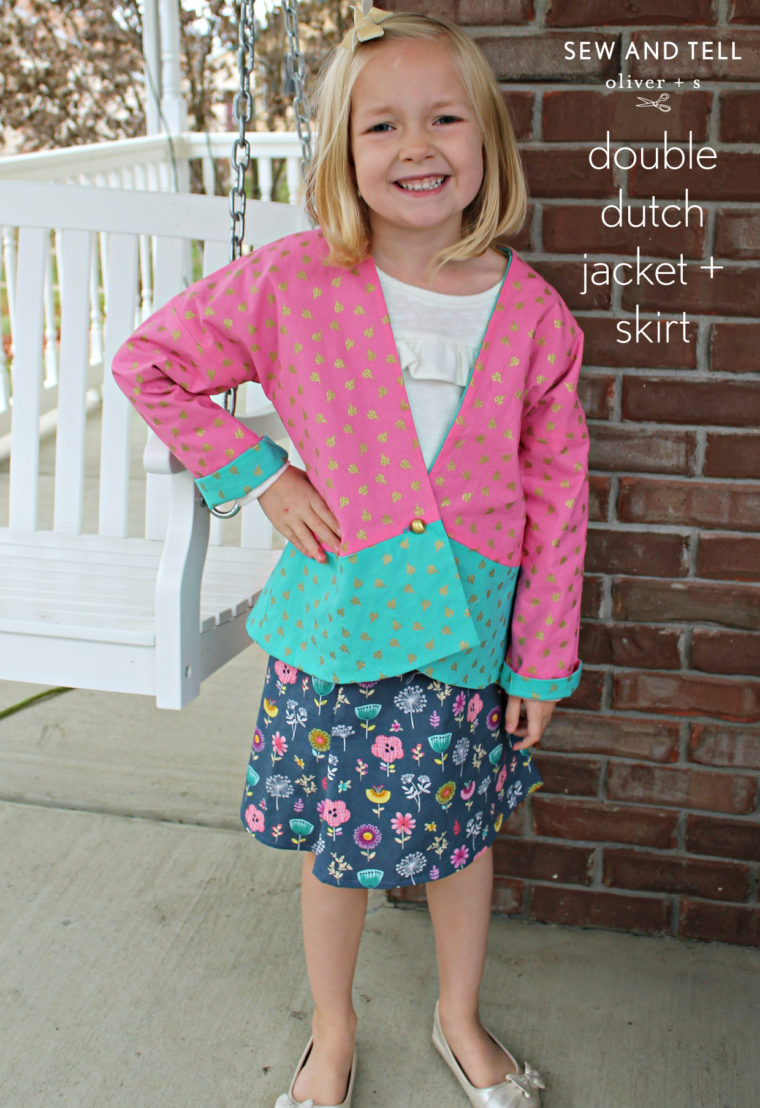 Name: Allison Allsop
Where can we find you on the internet? Blog, Facebook, Pinterest, Flickr
Project details
Link to your project: Double Dutch Jacket + Skirt
Pattern used: Double Dutch Jacket + Skirt
Fabric used: I used three different cotton fabrics from my go-to store— JoAnns
Did the fabric work well?
The fabric worked great! I didn't realize until I was home that that skirt was supposed to be made from a knit material. But it was no trouble at all to sew the skirt in a woven cotton.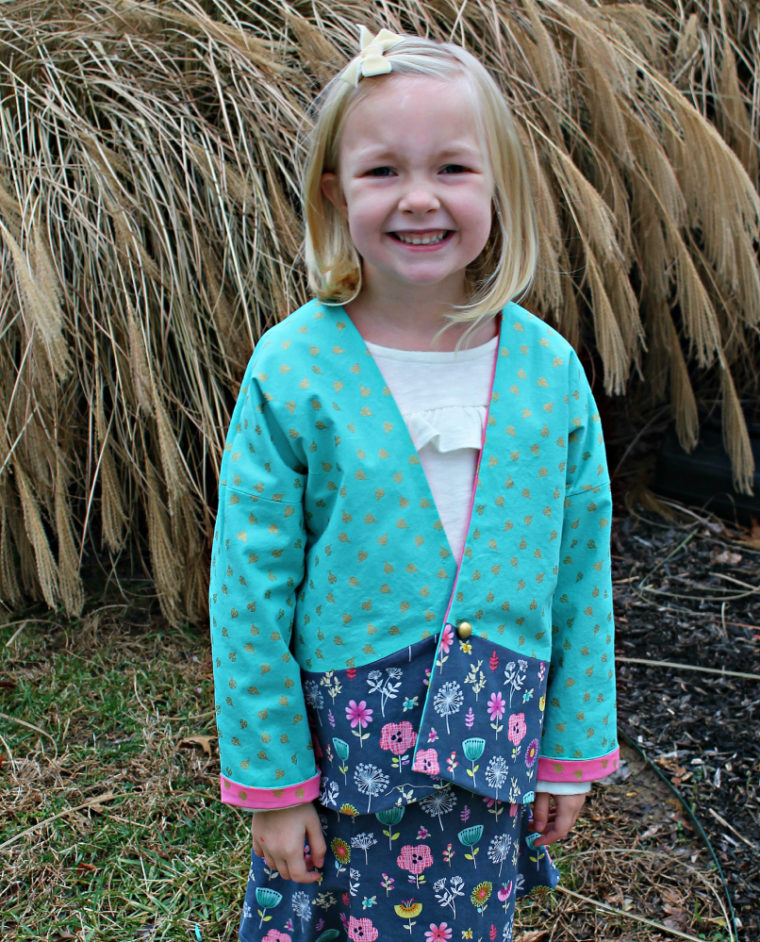 How did the sewing go?
This was a real fun sew. I often pattern test for Oliver + S, and this was a pattern test for Liesl. Since it was in its very early stages I wasn't exactly sure what the jacket was supposed to look like. But once everything came together I was so pleasantly surprised with everything. The pattern (even in its early stages) was so well drafted, explained and thought out–as always. I learned a few new things on the way, also, as always. I love that the pattern includes two ways to finish the sleeves (it's a little tricky to make them fully reversible), but she provides clear directions that I've learned from before. If you just follow her lead she'll tell you where to go–even if you can't make it make sense in your head before hand. I love the creativity and critical thinking involved with sewing!
What was the best part?
The jacket is probably the best part. I've never seen anything like it! My daughter thinks that having a reversible piece of clothing is really cool. She loves having options and switching things up. I made this jacket and skirt for her birthday and once my older daughter saw it, she requested that I make one for her next birthday. My oldest daughter really loves that jacket!