Hello friends!
I'm putting the finishing touches on our spring patterns and getting ready to photograph the pattern covers, so it's been fun to see what's out there in the way of spring fabrics. I often wait until I get back to New York to do a lot of my fabric shopping simply because I know where to get almost anything I need when I'm there (and the selection is truly incredible), but since we're planning to stay in Madrid for a long time I thought it was about time for me to find sources on this side of the ocean. One of my favorites so far is Atelier Brunette, a very cute store in Paris from which my order just arrived as I was sitting down to write this. Isn't this embroidered double gauze pretty?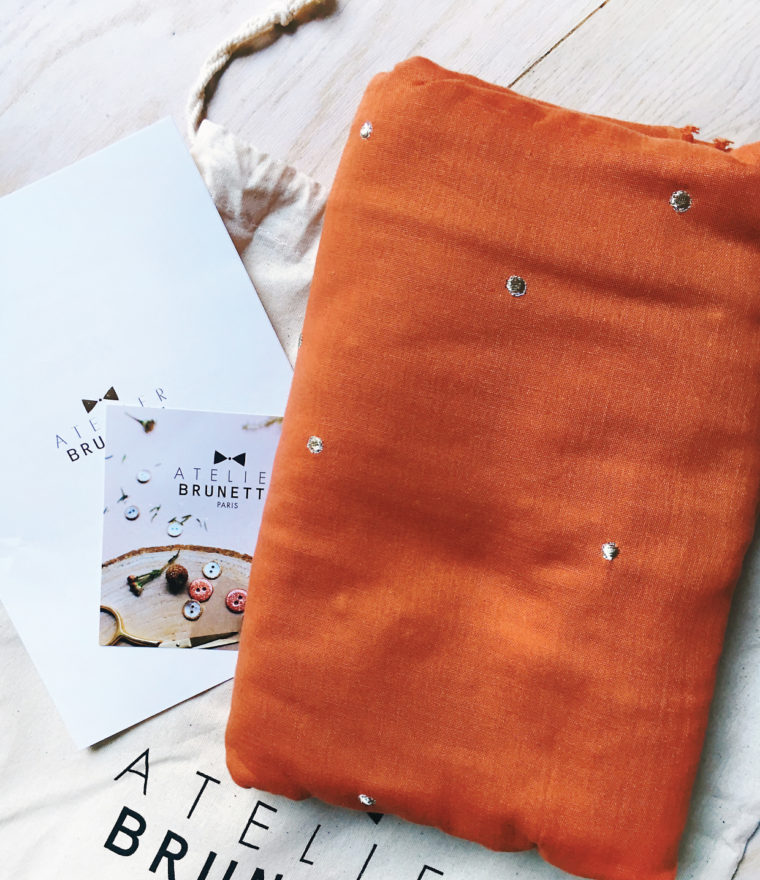 I'm also waiting for a delivery from The Sweet Mercerie in Portugal, which I've never had the opportunity to visit. Plus, a big thank you to those of you who made suggestions on the Oliver + S Friends group the other day. With your help I found a great collection from Art Gallery Fabrics for another kids pattern. From the U.S., to make your lives easier. Can't wait to show you!
Have you found any fabrics that are inspiring you for spring? Tell us about them!
Pinterest Picks
In case you missed it, our new early-spring Lisette patterns are out. This knit dress, B6626, might be a new wardrobe basic, no? Plus, cup sizes!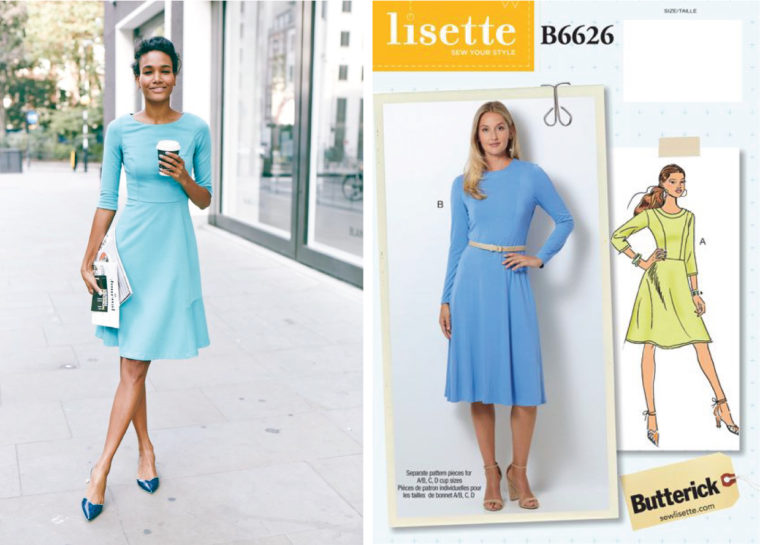 And I'm a big fan of the blazer, B6641, which is one of my personal wardrobe basics. I wore one over my silk Recital Shirt to the ballet last night, in fact! And yes, cup sizes here, too! I'm so delighted Butterick has been willing to do this with me.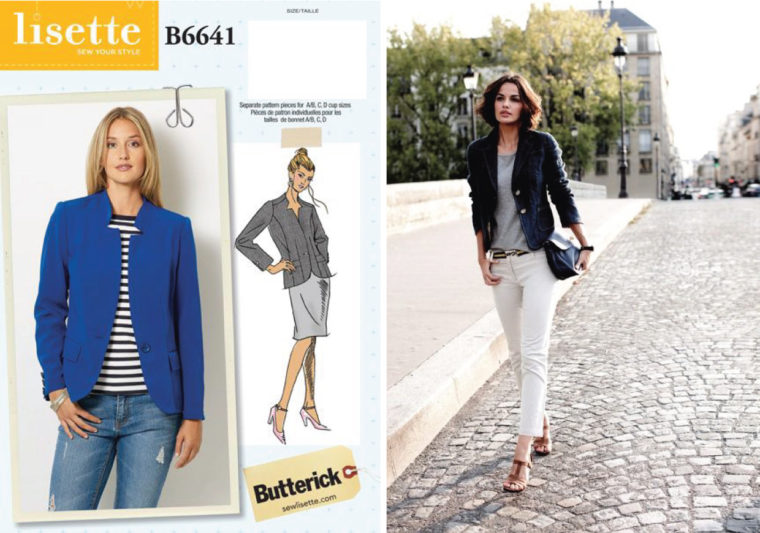 Isn't this herringbone knit stitch stunning? Especially in that variegated yarn! Also, I can't stop thinking about this sweater and the gold with the grey, below right.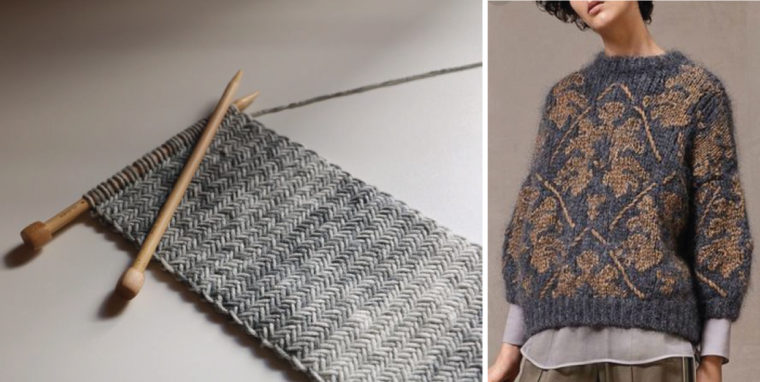 Here is a fresh take on velvet or velour that could be worn well into spring. And I love the simplicity of the dress on the right as well. You know you can make these with the Building Block Dress book, right?
Wouldn't it be fun to alter the Extra-Sharp Pencil Skirt so the side panels are shirred like the skirt below, left? It would be really easy to do, too. Also, I've got a thing for monochromatic dressing right now (Just a stage? Probably not…), so I adore the burgundy pencil skirt and matching sweater, below right. (But I think it would have looked better if she just tucked it in, right? A half tuck is great when worn with the right pieces…)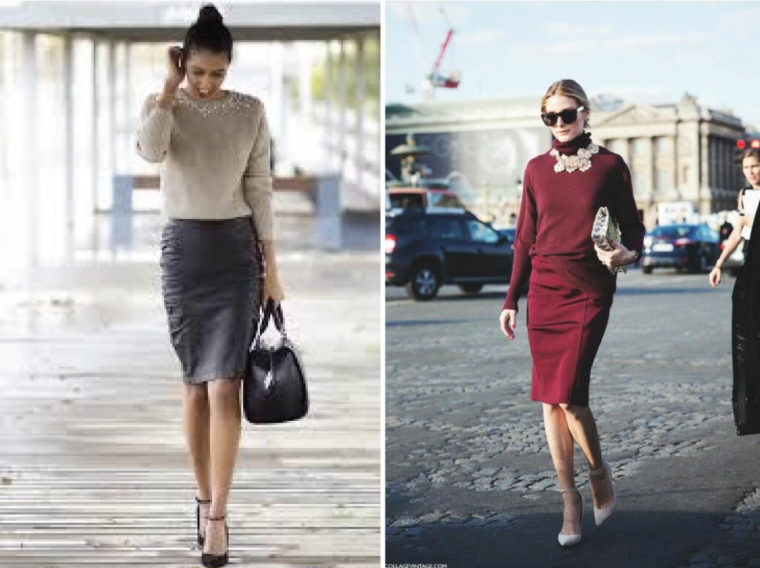 weekend reading
By the way, have you joined our Oliver + S and Liesl + Co Facebook Groups? And do you follow us on Instagram as @oliverands and @lieslandco? We're busy posting lots of inspiration and ideas and would love to have you join us if you haven't already. Plus, it's a great way to share what you've been making.
Ok, have a great weekend! We'll be back next week with some Toronto shopping for you as well as some sew-along announcements. What are you sewing in the meantime? Me? Photo shoot samples for the spring patterns, of course. Have fun!