Shortly after our new Recital Shirt sewing pattern started coming together I had an idea for a version of the shirt I wanted to make for myself. I wanted to use a fabric you might not expect: silk organza. Why? I love the idea of crisp, sheer, ravel-ly (is that a word?) organza. Actually, it's a bit strange that the organza doesn't appear to be very sheer in these photos, because when I put it on the first time my daughter insisted that I need to wear a camisole under it. I thought it would be fun to play with the sheerness of the fabric and wear a champagne-colored bra that could be seen from the sides and the back but not the front of the shirt, because of the pleats. S was having none of it. (I guess I need to make friends with this pre-teen embarrassed-by-mom stage because it's clear I'll be spending a lot of time with it.) So yes, I'm wearing a camisole with it. This time.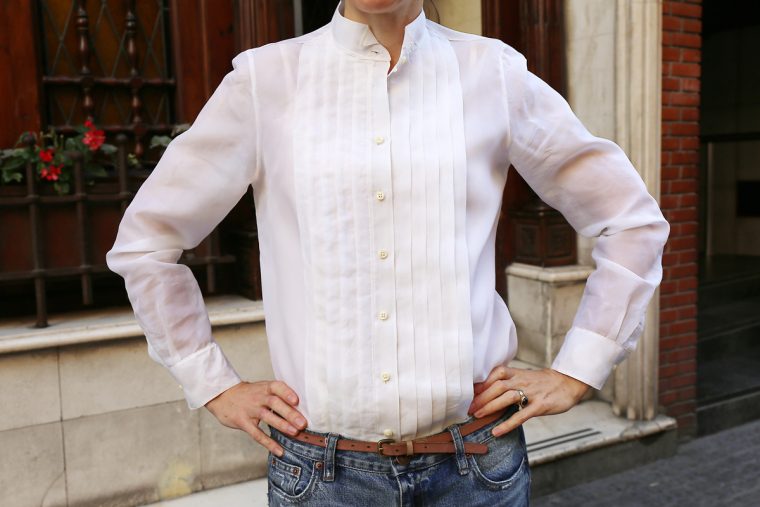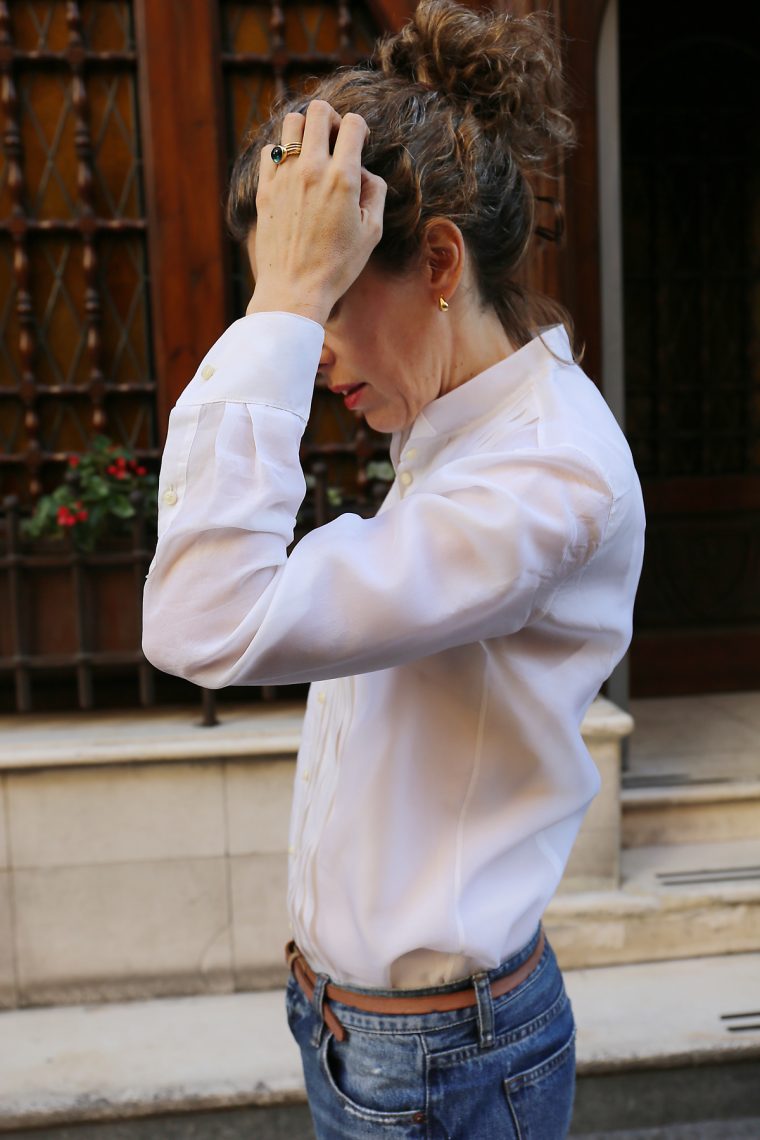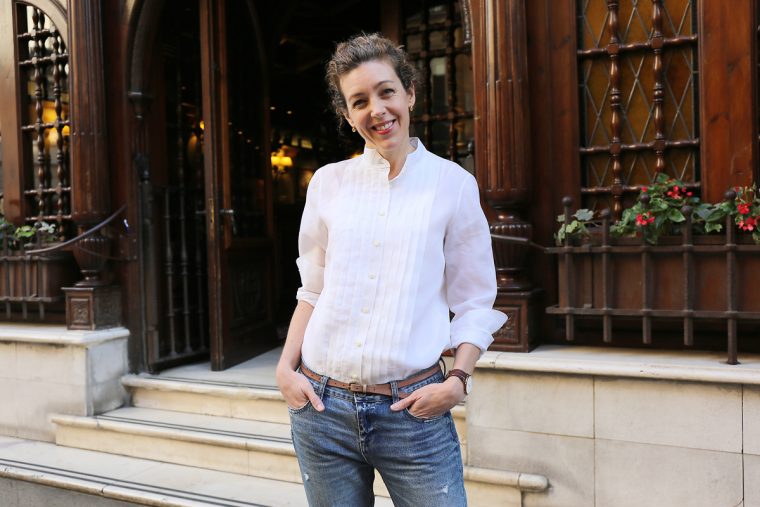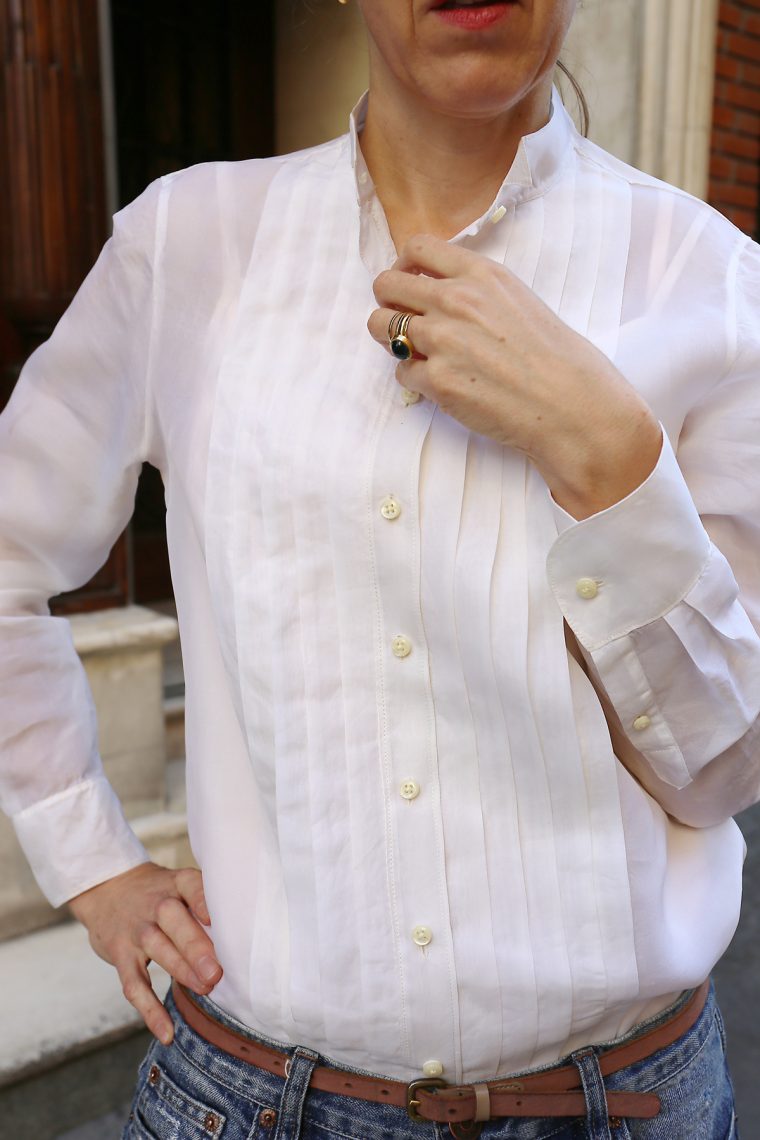 Anyway, back to the organza. It holds a crease beautifully, so it was really quite nice to work with, although it has no cross-grain stretch whatsoever so I needed to account for that with the facings. (In other words, if you try this yourself, cut the facing from the regular collar and cuff pattern pieces instead of the facing pieces.) Also, when you're working with fabric that's both sheer and frays very, very easily (have I mentioned how easily it frays?), you need to think about how you're going to treat the seam allowances, since they're visible. I chose French seams for the sides and princess seams, but for the other seams (collar, sleeve cuffs, yoke) I trimmed the seam allowances to approximately 1/8″ and used a tiny zigzag stitch to finish them. I also used an extra layer of organza as interfacing in the cuffs and collar. That's about it; nothing really crazy about sewing this fabric. It took a bit of time, but it was a fun exercise!
And speaking of fun, this shirt is a blast to wear! I like to dress it down with my ripped and torn jeans, as shown, but it also looks great with dressy trousers and pencil skirts. Every time I wear it I get loads of compliments. I think it would be great as black tie with my formal tartan skirt for the holidays, too. Maybe we need to have a party so I can try it out?
I also sewed the shirt in denim chambray, and this has become a true wardrobe essential for me. I wear it at least twice a week, I think. I used Robert Kaufman's Folsom Crosshatch Denim for this one.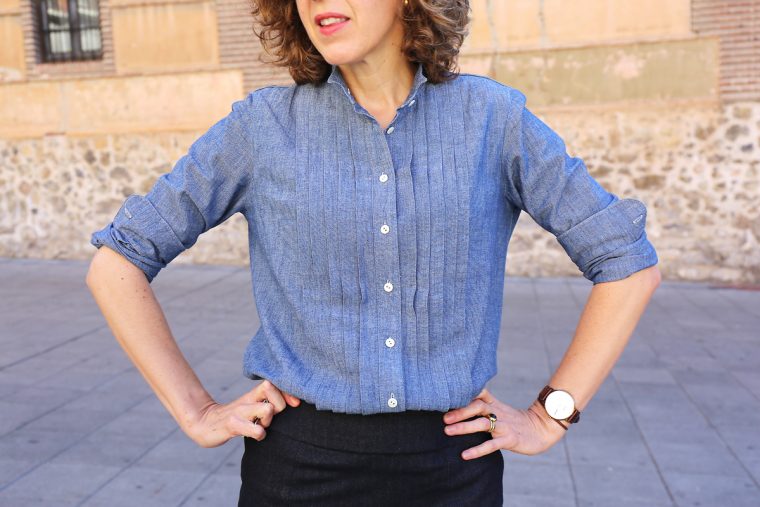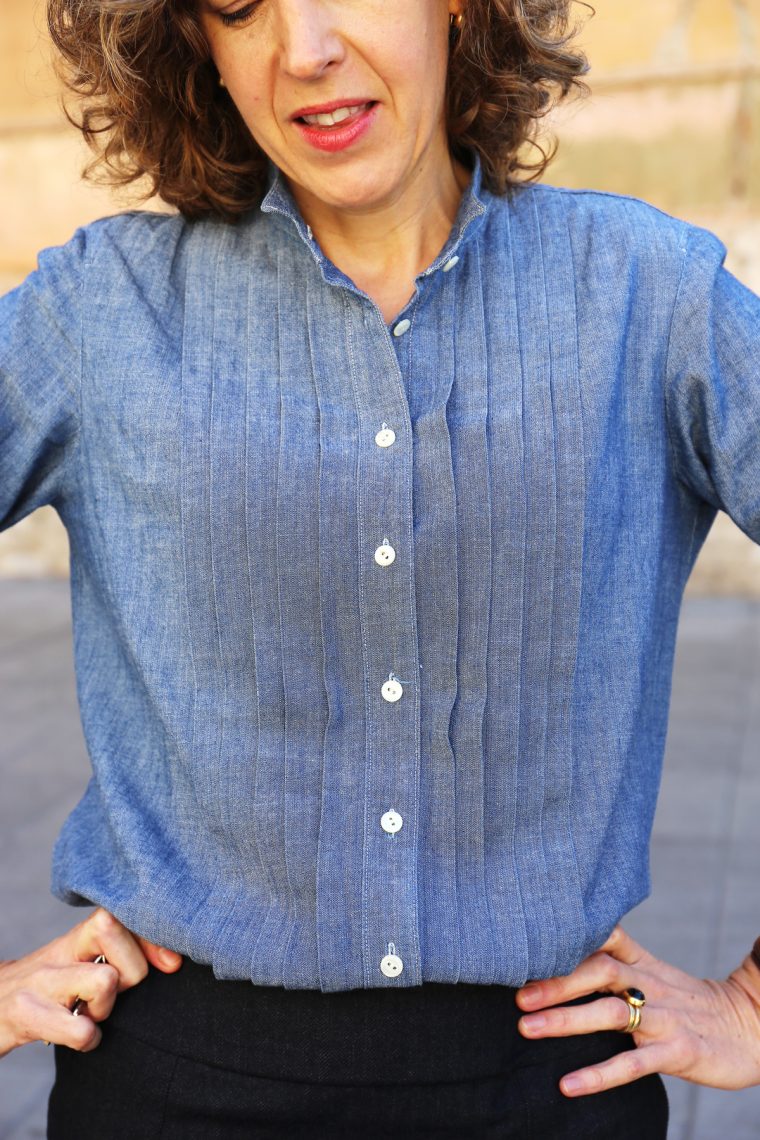 My favorite way to wear this shirt is with black trousers and pencil skirts. I'll tell you more about this particular pencil skirt next week. The shirt is long enough that I think it looks good untucked or in a half tuck, but it also looks really pulled-together tucked in. You know, the way shirts are supposed to be worn.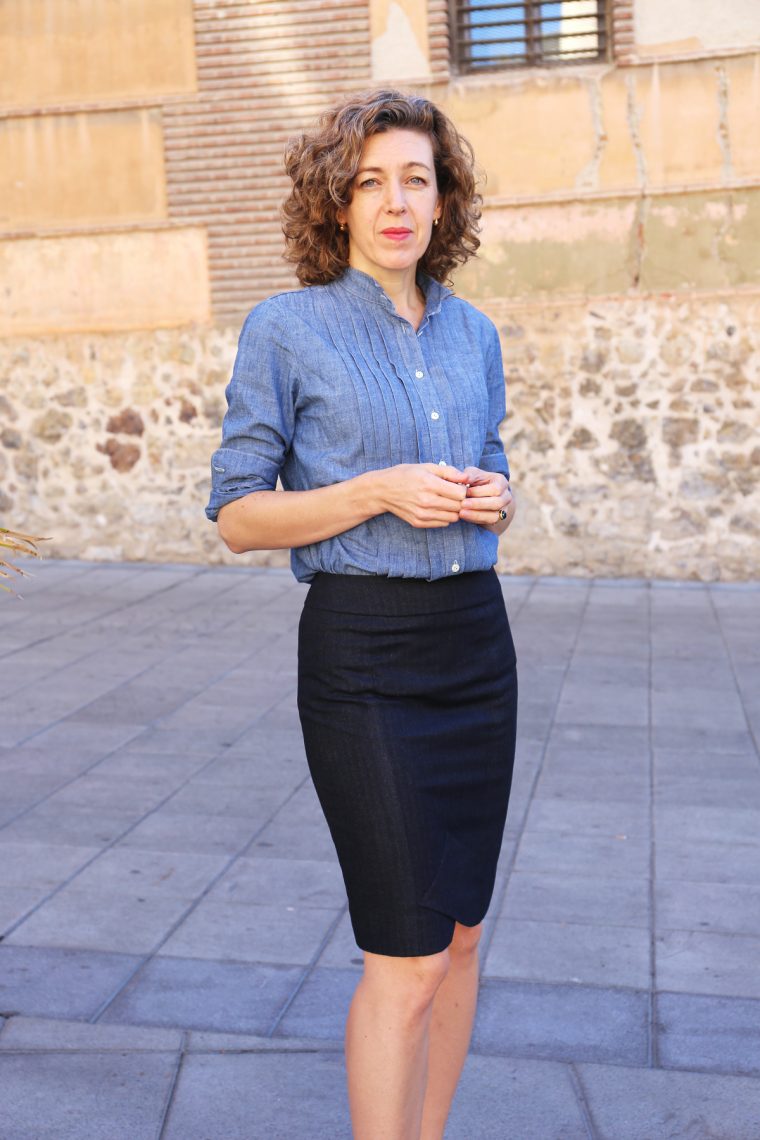 So I guess I made my two Recital Shirts from fabrics on the opposite ends of the spectrum: denim and silk! Have you tried this pattern yet? I hope you will!