Are you a beginning sewist, returning to sewing, or just looking for a pattern that women have had a lot of previous success with? Claire (from our Advisors Circle) is here to share her tried and true Liesl + Co. sewing pattern. Take it away Claire!
I sewed my first Everyday Skirt right at the beginning of my sewing journey, three or so years ago, and wore it so much I made another just a few months later. Now that I've made an additional two, I can truly say this is an absolute tried and true pattern for me, so let's take a look at my various iterations.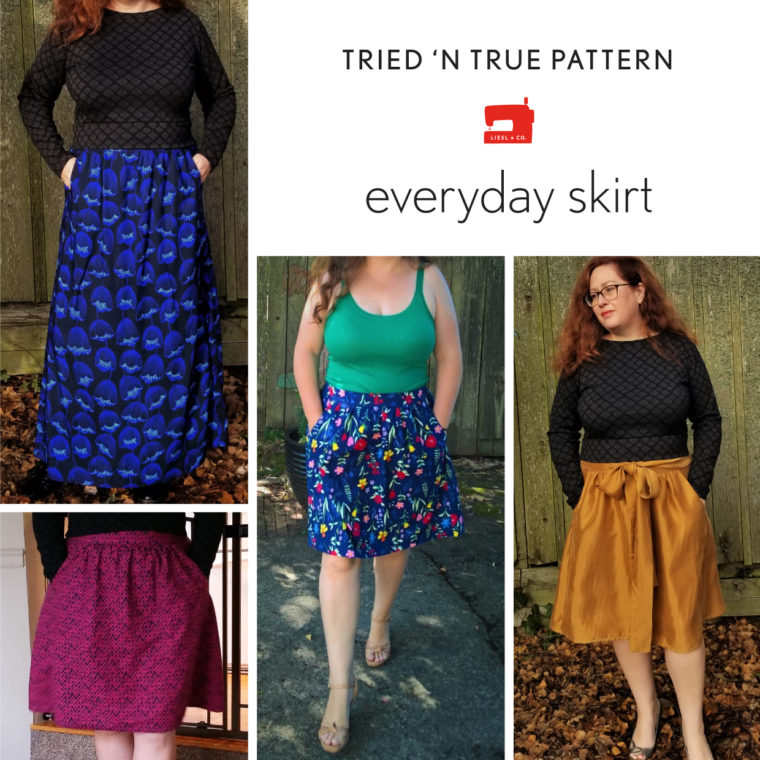 The first time I made the Everyday Skirt, I made it up in this very lightweight quilting cotton by Sarah Jane for Michael Miller. I fell in love with the bright blue floral and felt the easy, breezy Everyday Skirt style fit the design perfectly. As you would imagine, the instructions for the skirt are fantastic and made me feel like I really made something half-decent, which was not a common sensation this early on in my sewing! (You may have spotted I did, however, sew the front piece on upside down. I didn't notice until the end and told my husband it was because that way I could see the flowers the right way up!! Haha.)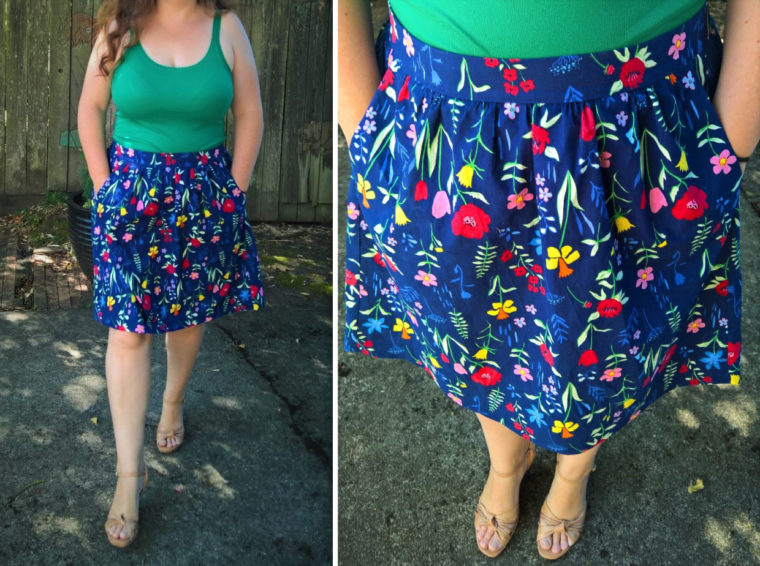 My second Everyday Skirt was made with a slightly heavier quilting cotton and was again something that got a lot of wear. I think the reason is the genius of the flat fronted waistband, combined with the elasticated waistband. It makes it "look" put-together, but "feel" oh-so-comfortable.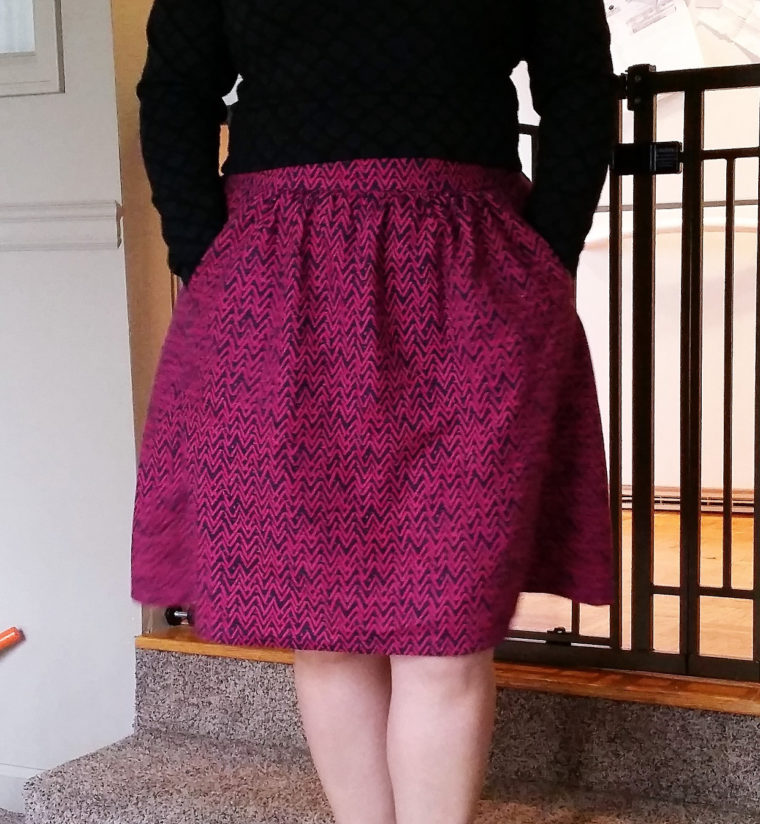 Around the beginning of fall I was thinking about making a new maxi skirt and fancied something with a bit of drape. I had this beautiful Cotton and Steel rayon challis stashed away and decided it would be perfect for an Everyday Skirt adaption.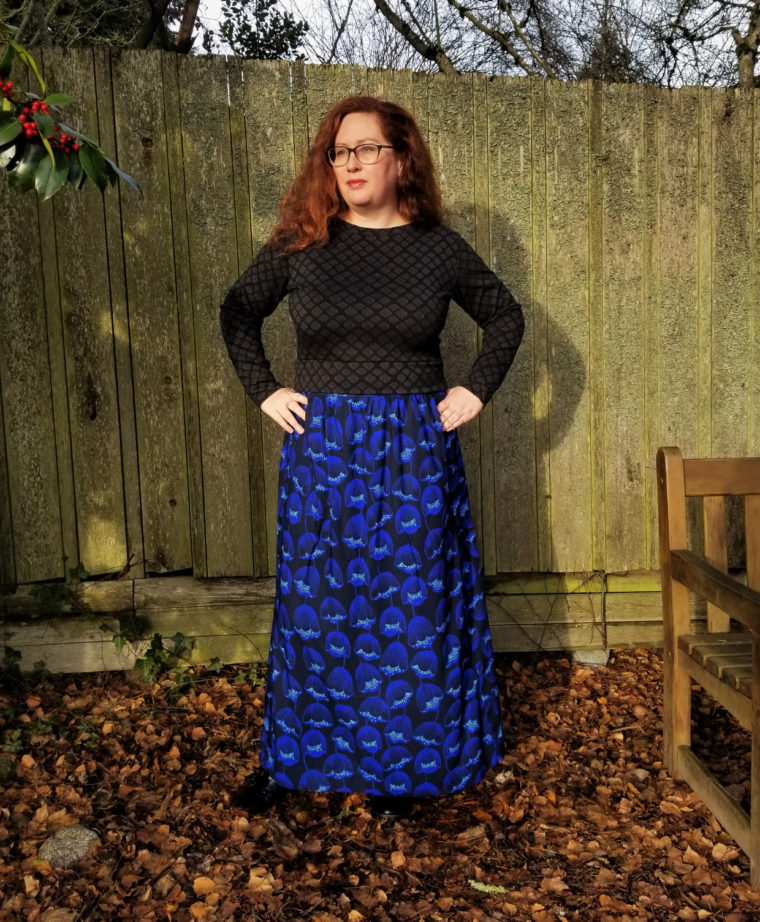 I lengthened the skirt by figuring out the new length I wanted and redrawing the pattern pieces from top edges to the new hem corners. This narrowed the hips very slightly for some pieces, but there is enough ease built in that it didn't affect the fit too much.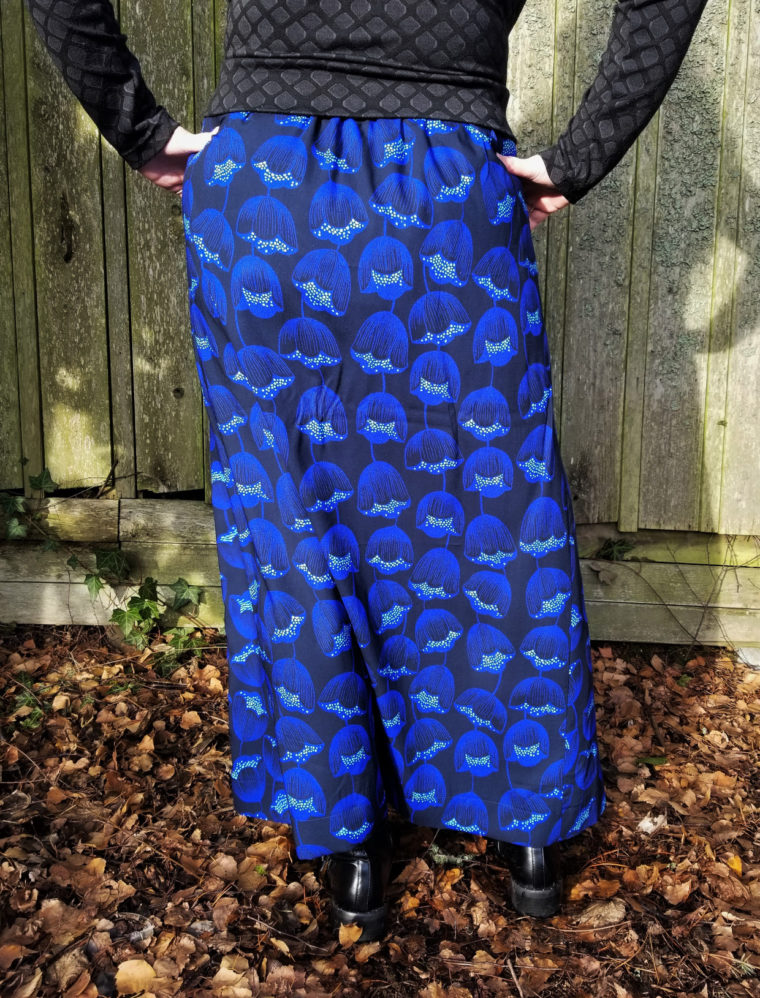 I love the finished skirt and have been wearing it a lot with all sorts of outfits.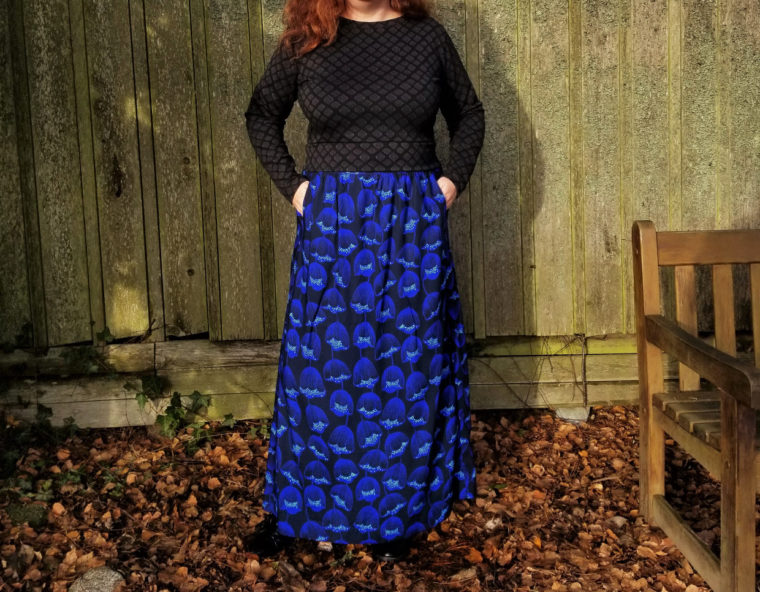 My final Everyday Skirt version is one I made for a holiday party. I had purchased this beautiful cupro/viscose twill from Blackbird Fabrics and couldn't resist the bronze version even though I feared it might not suit my pale Scottish skin tone too much. Well, I was right about that, but I just about died when I actually saw and felt the liquid bronze drape of this beautiful fabric and decided then and there that a skirt would be just fine instead (not too near my face)!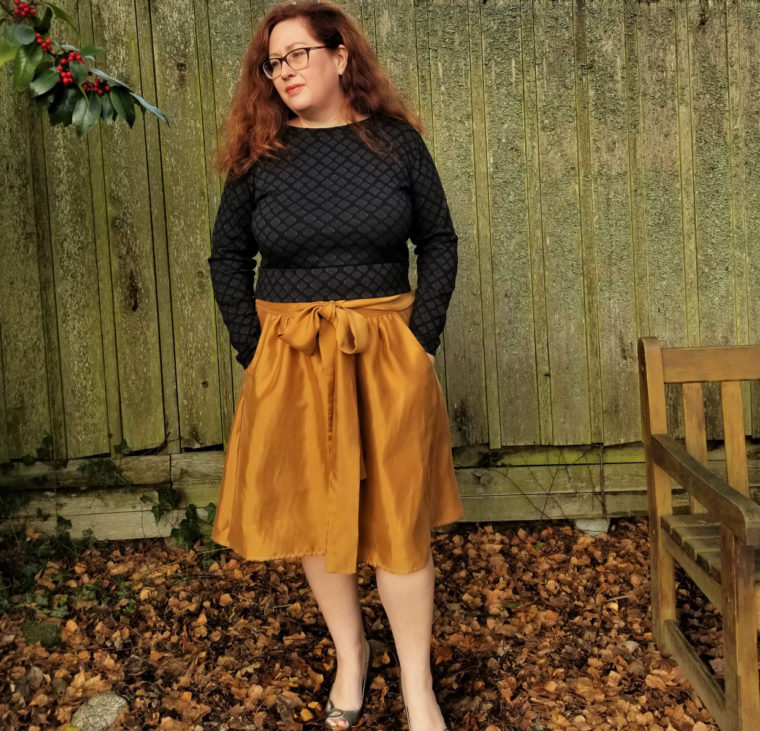 I considered several ways to make it more "holiday" including adjusting the length and adding a pocket detail, but in the end I happened to see a great inspiration RTW skirt with a sash and knew immediately I had to do something with that idea.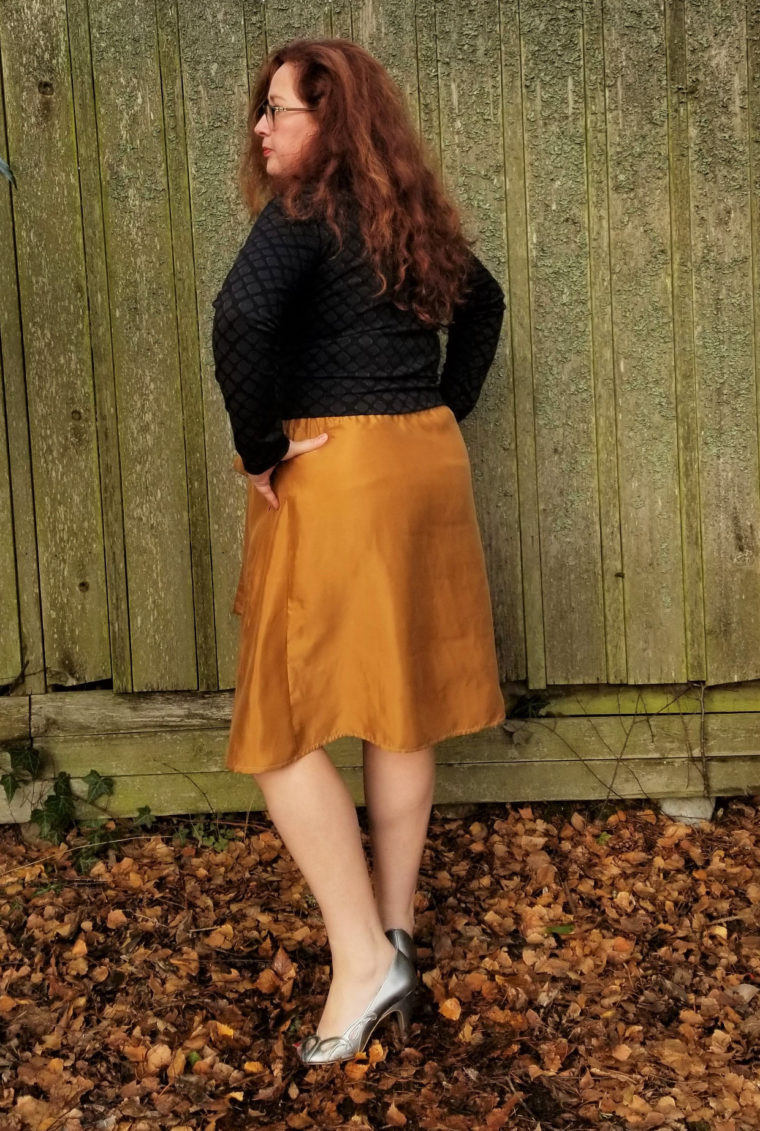 For this skirt I started off by doubling the waistband width as I really wanted a statement addition. I then made two sash pieces by measuring the finished waistband width and cutting two very long rectangles which were the length of fabric (51") x waistband width + seam allowance. I sewed up all the ends, leaving one short end unsewn, and then turned each piece inside out and pressed.
Finally, I sewed the two sashes on at the waistband side seam and tied in a big fancy knot! I really love the finished piece and can't wait to wear it this Christmas!!