Visiting us today from our Advisors Circle is Lori who has stopped by with her Weekend Getaway Blouse with pleats tutorial and her Terrace Dress with shirt tail hem. Now she's with us today to give us the scoop on her new color blocked Afternoon Tea Blouse that she sewed for herself.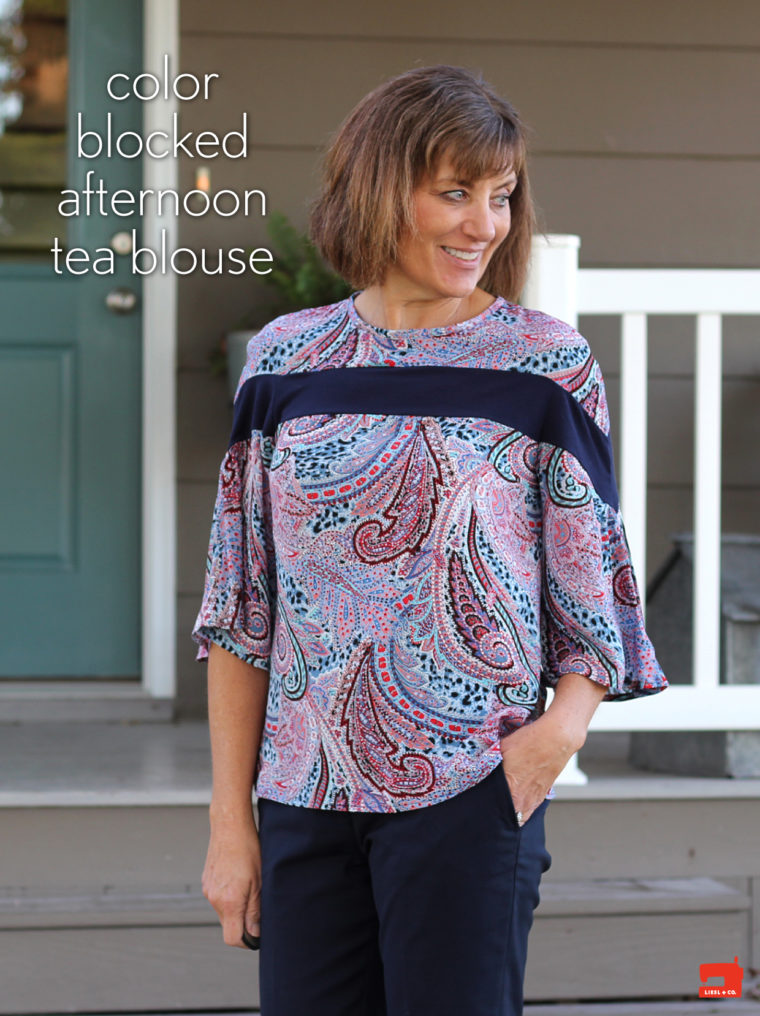 The Liesl + Co. Afternoon Tea Blouse, what a perfect blouse for work, home, date night, shopping, or anytime. It has such great details and how fun to play with fabric, color blocking, or possibly doing some embellishment on the inserts. Do note this pattern has front pieces for A/B, C and D cups. I made a size 10 with the A/B cup.
My fabric is a paisley cotton lawn from Mood Fabrics, and the inset is a navy knit. They worked perfectly together. My paisley fabric was busy, so the navy helps settle the eye, plus it really makes the insets pop.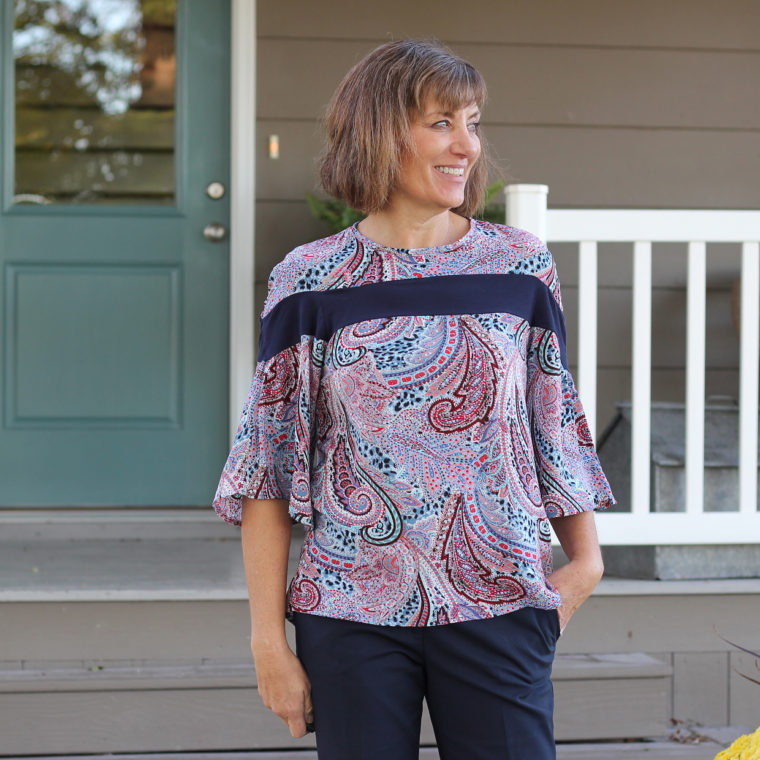 As I was making this top, I really enjoyed the process and how it all was working together. In my mind, I knew I would like this top but like isn't the right word for when I tried it on. My like turned to love! I love this top; it is so flattering and fun. It is a feel-good top for sure.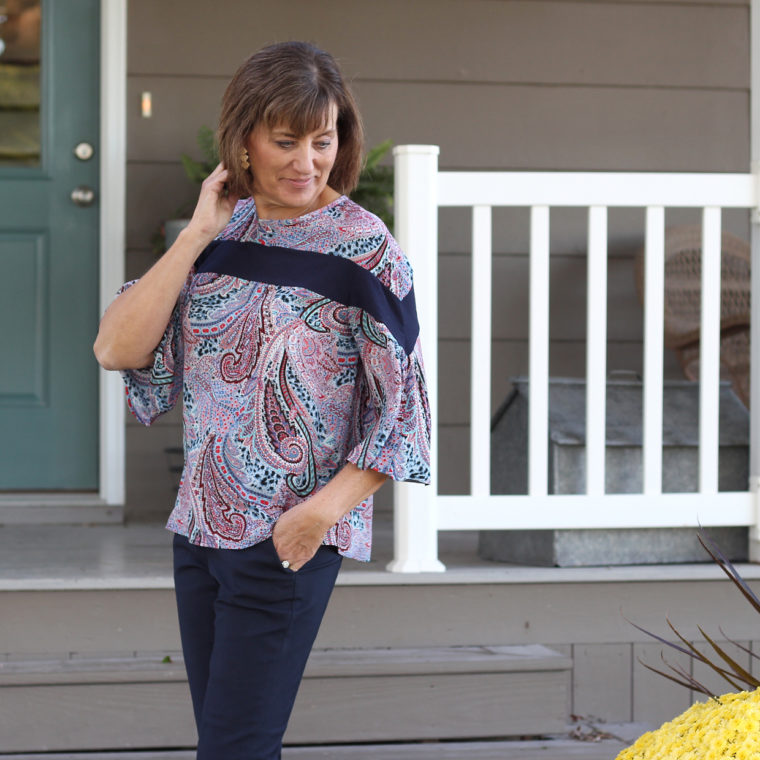 The sewing went really well. I used my serger when joining the knit to the lawn. The serger and my differential feed worked perfectly to keep these two types of fabric stitching evenly and smoothly. For the rest of the top, I used my sewing machine and then serged the raw edges.
I did do some careful pinning and stitching where the insets meet, I wanted these seams to match the best. The extra time did work, and my seams looked good. I love the look of the sleeve.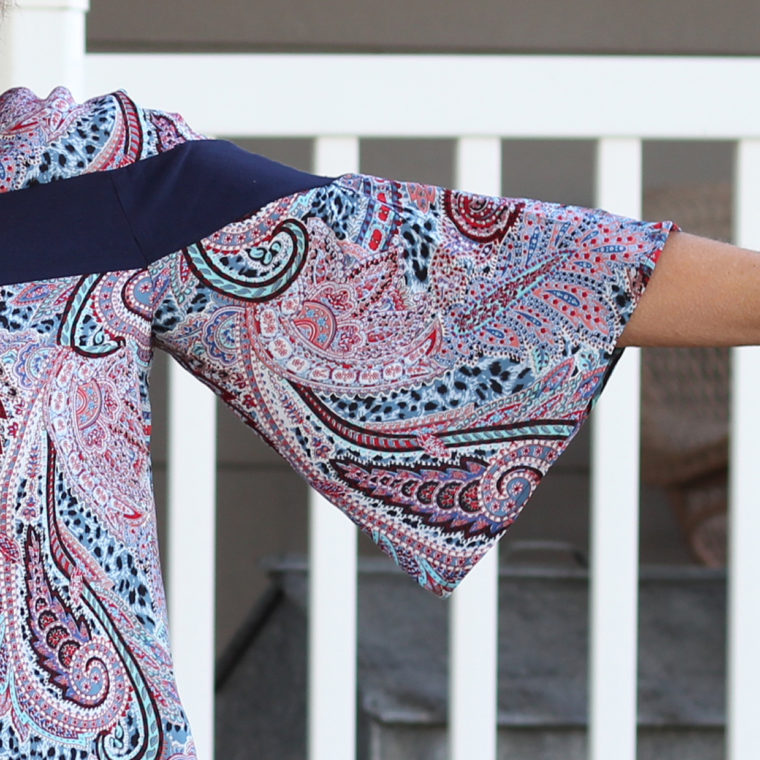 I cut this top one night and stitched it the next night with only one change. I used a hook and eye for the back closure instead of the button and loop.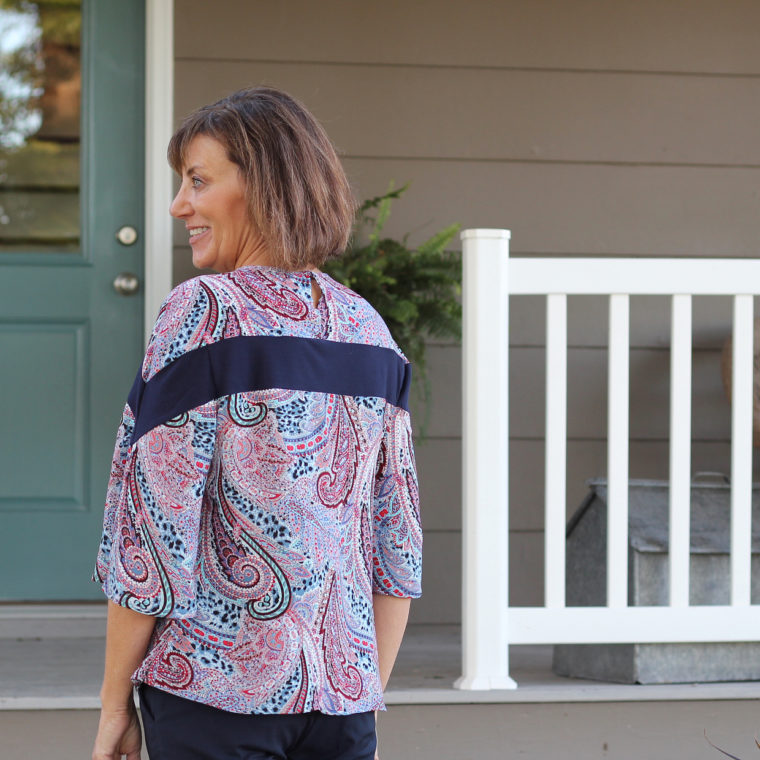 Once again Liesl has drafted a great pattern which turns into a beautiful top.