Hello friends,
The start of a new school year feels like a great opportunity to make new goals and resolutions, doesn't it? After all, you've hopefully had a little vacation to recover from last year, and then the return to school brings a new schedule, a faster pace to life, a packed calendar with after-school activities and due dates. For me, I'm back home again and thinking a lot about the upcoming year, making plans for our soon-to-be-released fall patterns, and sorting out my To Do list. I've been thinking about how much I can realistically accomplish this year. Maybe it's because of all the changes in our lives right now, but it does seem helpful to enter autumn with a pared-down list of priorities. For example, can I realistically continue with viola classes when I'm still working hard to learn Spanish and simultaneously juggling all my other business and family responsibilities? But can I bear to give it up? And what's realistic for S now that she has a lot more homework and studying while simultaneously learning two foreign languages? Lots to think about, for sure. Reality and my wish list don't always match up.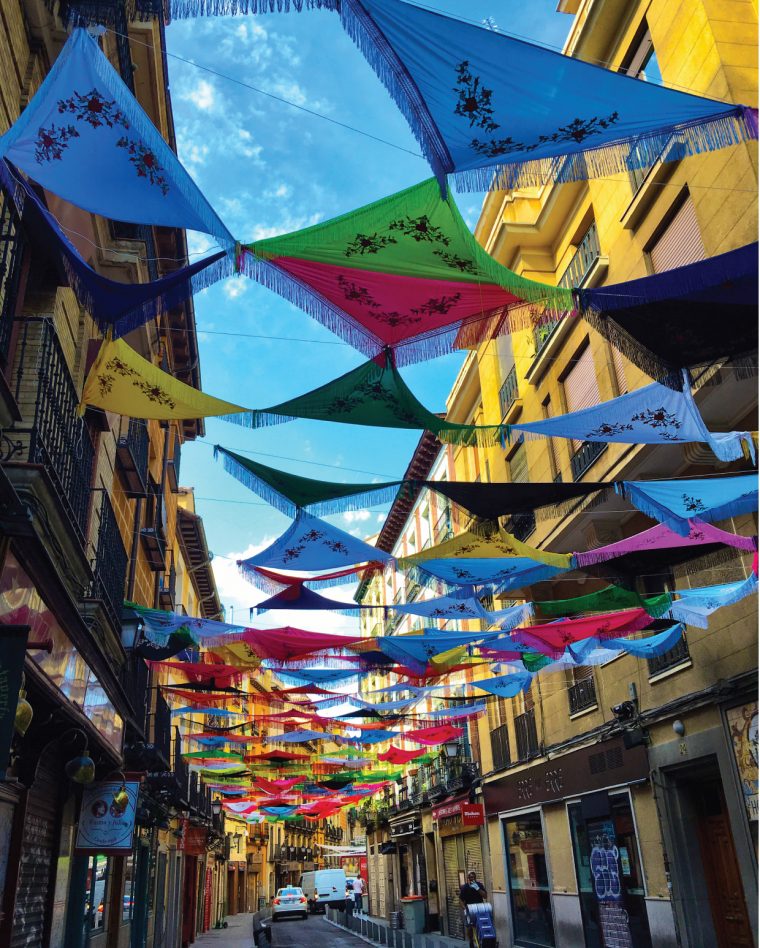 Here in Spain the return to school and work after a long vacation is called La Revuelta (the return). But Spain is still making the most of summer with lots of parties (including a big party on our street this week), so La Revuelta is still a couple of weeks away.
I'll keep it short and sweet this week since I'm still suffering from severe jet lag. (Three flights and 18-plus hours to get home this time, oy.)
Pinterest Picks
If it's hot near you, take shelter this weekend with a couple of paper crafting ideas to keep you occupied. I love the recycled paper collage below, left. And maybe you can send some secret message in this cute fortune-cookie inspired idea.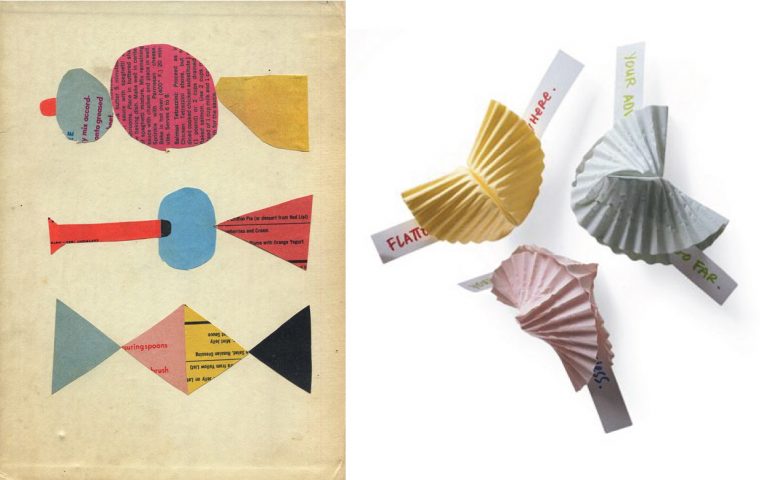 Still thinking about black and white quilts, maybe because we have so much black and white in our new apartment and I have two neutral-colored quilt tops I'd like to finish one of these days. Aren't these lovely?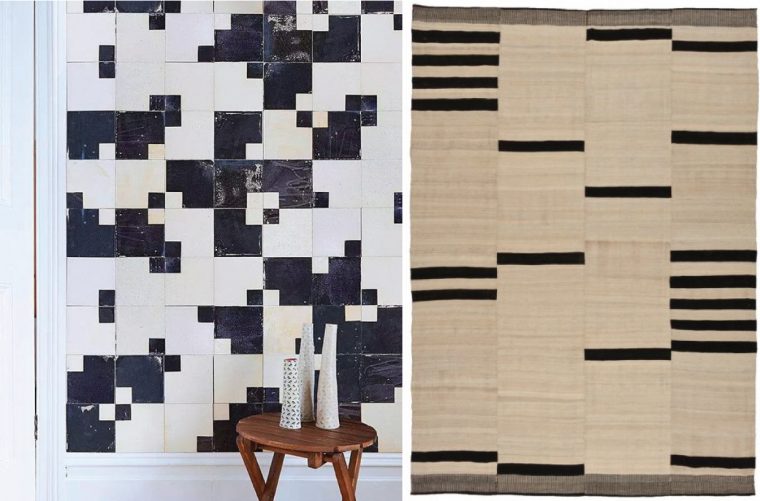 Weekend Reading
What are your plans this weekend? Whatever they are, have fun! We'll be back next week with some tutorials and inspiration for you. Whether you're back to La Revuelta or still in vacation mode.