Please join me in welcoming Céline to the blog today! She made a couple of darling Snow White dresses for her daughters and she's here to tell us all about them. Thanks so much for being here Céline!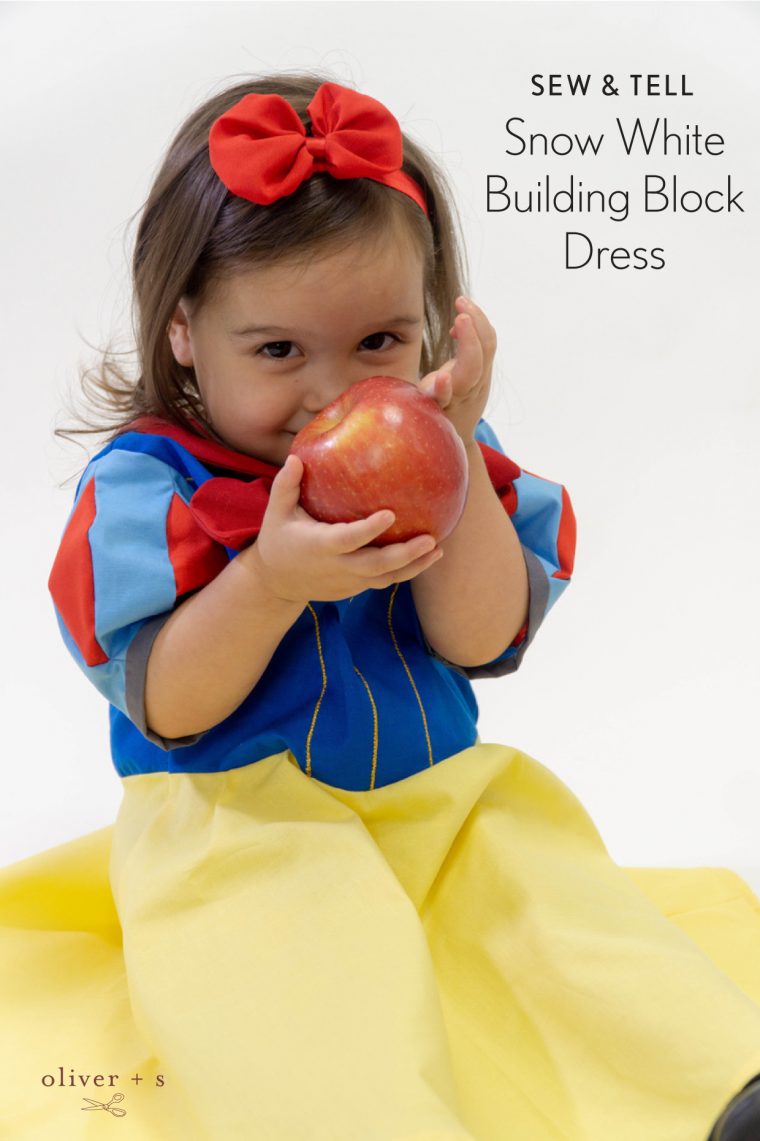 Name: Céline Lazarus
Where can we find you on the internet? Instagram
Project details
Link to your project: Instagram
Pattern used: Oliver + S Building Block Dress: A Sewing Pattern Alteration Guide with slight, easy alterations of my own on the sleeves. Size 4 and size 12-18 months.
Fabrics used: Kona Cotton Solids were used. 1056 Buttercup (yellow), 90 Pacific (dark blue), 448 Stratosphere (light blue), 7 Tomato (sleeve red), 1551 Rich Red (collar red), and 1080 Coal (grey sleeve bias binding).
Did the fabrics work well?
I'd say the fabric worked well. The cotton is great for the hot weather at Disney World, where the girls will be wearing their dresses.
How did the sewing go?
It was much faster and easier than I thought it would be. I anticipated taking two weeks or so due to the fact that I can only sew at night. I was pleasantly surprised that it took two only nights to complete.
What was the best part?
I loved the look on my daughter's face when she saw the dress for the first time. She was genuinely surprised, and you could tell she felt like a Disney Princess.
Thanks Céline!
If you enjoyed this post, you might also like: