Happy Thursday! Today is the day the winner of the Extra-Sharp Pencil Skirt sew-along is announced.
Thanks to those of you who participated and entered garments into the contest. Yesterday our panelists, all of whom hail from the Liesl + Co. Advisors Circle: Camelia, Darcy, Emily, Lisa, and Meredith had a look at all of the entries to determine who would be the winner of the contest. Are you ready?
Congratulations to ILOVEKUTCHI, you are the winner of the $50 gift certificate to the Oliver + S website! Happy shopping and happy sewing! You can read more about her skirt here.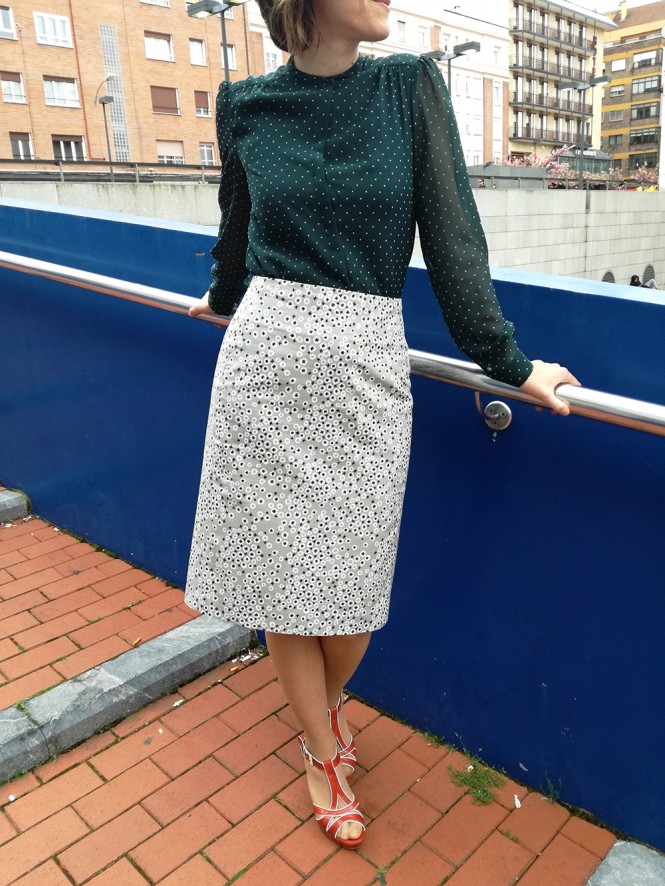 From our panelists:
"I love the silhouette and fit and subtle print and styling! It looks like such a classic staple."
"I love the simplicity and elegance of it!"
A special thanks to our panelists for judging the entries. And a big thank you to all those who sewed along! We enjoyed seeing what everyone created.